Latest news
The Prince Albert II of Monaco Foundation Honors Sharon Stone at the Monte-Carlo Gala for Planetary Health 2021 at Princely Palace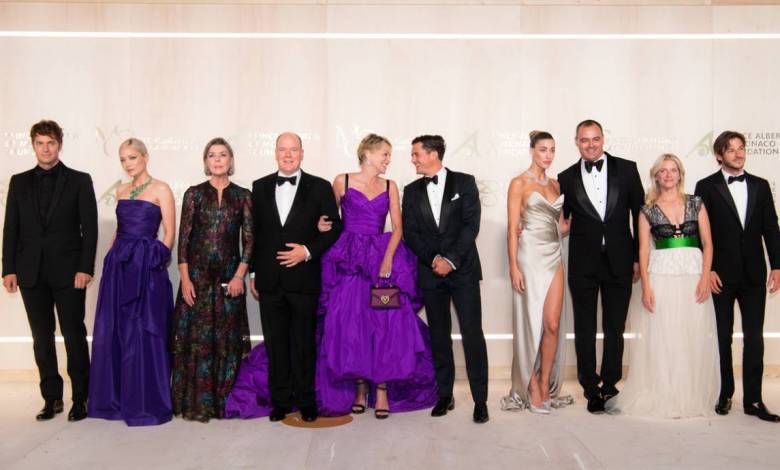 This evening in Monaco, the Prince Albert II of Monaco Foundation celebrated Ms. Sharon Stone as Guest of Honour at the Foundation's Fifth Annual Monte-Carlo Gala for Planetary Health.
HSH Prince Albert II of Monaco presented Ms. Stone with the Foundation's "Lifetime Achievement Award" in acknowledgment of her remarkable involvement for the empowerment of women, and her relentless humanitarian efforts throughout the world.
Ms. Stone acknowledged her special bond by stating, "It is a joy and an honor to share this evening with my long-time dear friend and compatriot His Serene Highness Prince Albert of Monaco. We have known each other our entire adult lives and once again our friendship deepens as we share this common goal. It is with great humility that I accept this honor to serve at His command."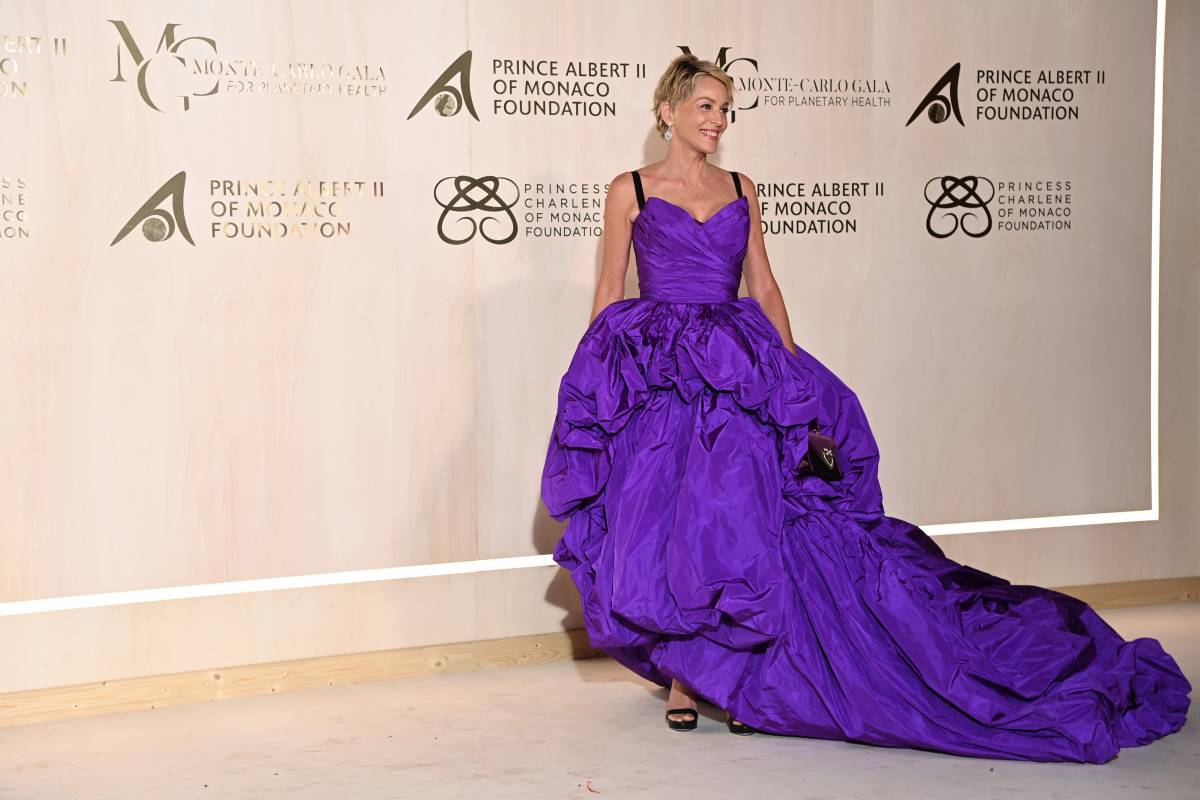 In her speech and in reference to the health of our world and ourselves during the pandemic, Ms. Stone stated, "One of the things that happens most directly during these times that we stay alone is that we understand the importance of being present. When you see what's happening to our environment, we understand most predominately what being present in ourselves and in our world means."
She reminded the Gala audience that walking past a plastic bottle in the street should instead be a simple thing to pick up and recycle. "You can change your individual behavior and your individual sense of responsibility and care" ending with, "I would like to ask all to consider doing this effort that you've made this evening a regular daily basis. When you go out, don't be too proud to pick up the trash."
Though perhaps known best for her work in films such as Basic Instinct and Casino, Ms. Stone has been honored with a Nobel Peace Summit Award, a Harvard Humanitarian Award, a Human Rights Campaign Humanitarian Award, and an Einstein Spirit Award, among others. She has been a fierce advocate for AIDS research for decades, and a shining example of survival as documented in her recent biography, The Beauty of Living Twice. Her role as producer in the documentary, My Name Is Water contributed to both awareness and funding towards clean water, wells, rainwater harvesting structures, and more in rural Sub-Saharan, Africa.
In celebration of the Foundation's 15th anniversary, this special edition of the Monte-Carlo Gala for Planetary Health took place at the Princely Palace.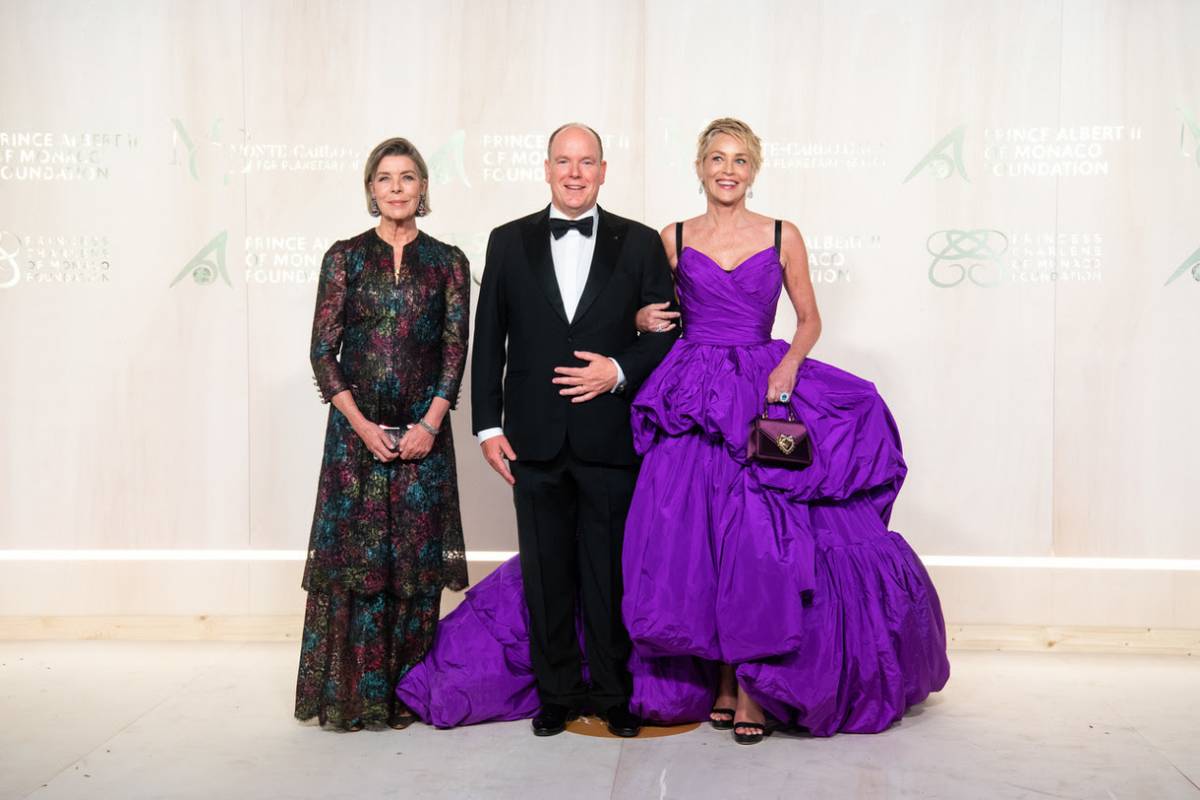 The Prince Albert II of Monaco Foundation is the world's leading Foundation for the protection of the environment, focusing its efforts on climate change, biodiversity, and water resources. Through the Gala's signature auction, funds are raised to support the Foundation's critical and comprehensive portfolio of over 700 conservation projects to date: protection of endangered species from illegal wildlife trade, expansion of marine protected areas, promoting renewable energy and resource efficiency in emerging economies, elimination deforestation, and management of water resources.
HSH Prince Albert the II of Monaco addressed the Monte Carlo Gala audience tonight with a reminder of the continuing theme of the Gala – the protection of our environment and the impact of climate change.
"Our Lives have Changed, our society has changed, our future has changed," declared the Sovereign. "…the world has grasped the dramatic scale of the climate challenge we are facing. …Because what unites us is not only the urgency…It is also a sense of responsibility."
"We must refuse closing our eyes faced with situations that concern us all, whatever our circumstances and wherever we live…the deterioration of the ocean has devastating effects on the coastal population and on humanity as a whole…plastic pollution contaminates the food chain and contaminates each one of us. …that the disappearance of the most fragile ecosystems, such as the corals, will deprive us of essential resources in the future."
His gratitude to those in attendance came with the assurance of "we will do our utmost to be worthy of your confidence."
This year the Prince Albert II of Monaco Foundation is proud to join forces with the Princess Charlene of Monaco Foundation, which is committed to both saving and inspiring young lives with educational and development initiatives through sports, including extensive learn to swim and safety programs to prevent drowning, and harnessing the positive impact and value of sports by supporting and funding educational projects internationally with grants and athletic equipment.
HSH Princess Charlene of Monaco addressed a special message to the guests "My Foundation and the Prince Albert II of Monaco Foundation joined forces a few years ago to develop a number of projects directed to clean our Mediterranean sea of plastics, and more largely, oceans around the world. I was not able to join this evening, but I would like to thank you all for your support and generosity. It is My strong engagement and determination to support these projects, as we have an immense responsibility towards our future generations with the state of the Planet they will inherit from us."
Auction items this year included an arctic expedition to the North Pole with HSH Prince Albert II of Monaco, a custom-made Van Cleef & Arpels sapphire and diamond pendant created from the Ocean tiara of HSH Princess Charlene of Monaco, a Porsche Taycan Turbo S (the very first electric Porsche) from HSH Prince Albert II of Monaco's personal collection and a studio visit and creation of custom artwork from Jeff Koons.
Mr. Olivier Wenden, Vice-President and CEO of the Prince Albert II of Monaco Foundation reflects on the tremendous work done thanks to the past four editions of the Monte-Carlo Gala. "This battle to protect our Planet and our lives from negative effects of climate change, loss of biodiversity, pollution or water scarcity, requires a collective and urgent action. We are very thankful to all the philanthropists and artists who help us since the start to both raise awareness and conduct worldwide effective missions on the ground. Their unconditional support is a boost of energy for our teams and partners as well as a strong message of hope that together we can build a greener and compassionate future."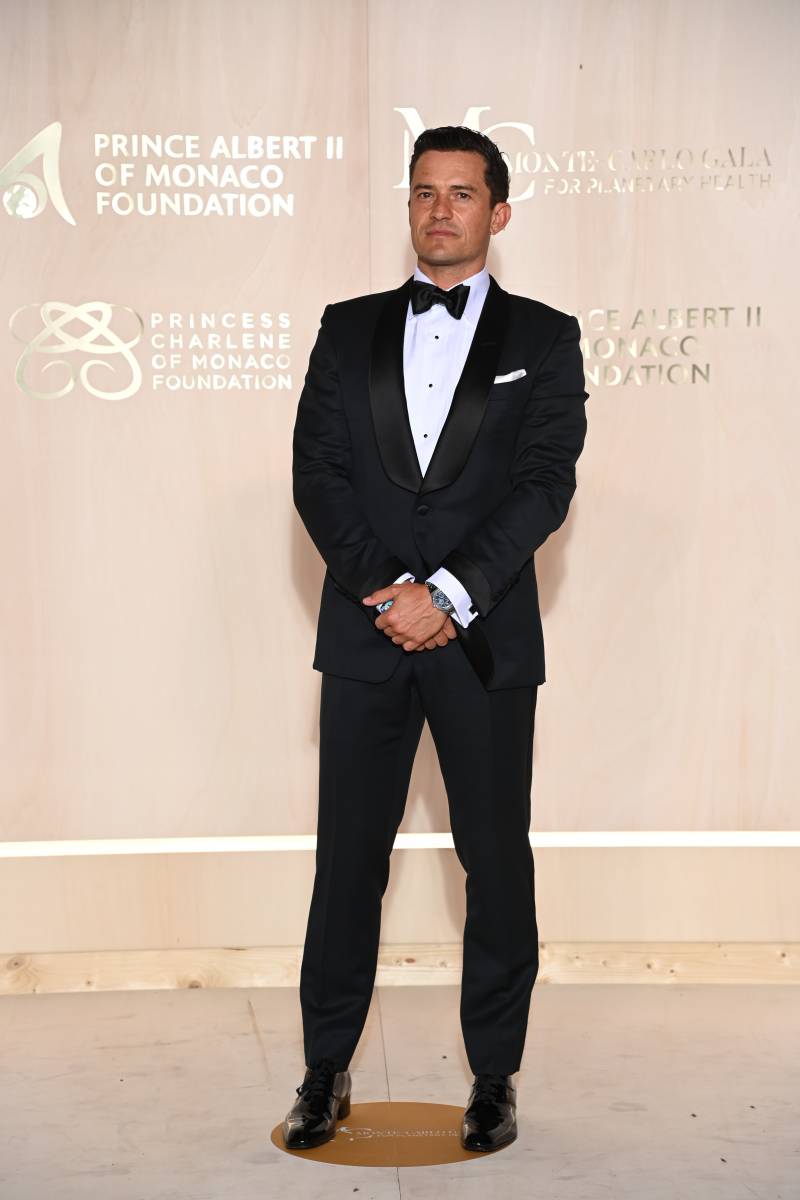 The Prince Albert II of Monaco Foundation, 15 years of leading action for environmental protection. HSH Prince Albert II of Monaco very early on promoted the ideal of a new relationship with nature and the various species with which we share our Earth. Aware that we were disrupting all the major planetary balances instead of safeguarding them, thus endangering the future of humanity, the Sovereign decided to become personally involved through His Foundation in order to amplify His action in favour of the environment. Launched in 2006, the Prince Albert II of Monaco Foundation has become a leading NGO for the preservation and education of sustainable development on a global scale. For fifteen years, the Foundation has significantly contributed to almost 700 projects focused on three main areas – climate change, biodiversity and water.
The Princess Charlene of Monaco Foundation HSH Princess Charlene of Monaco has always believed in a world where all children can grow up in a safe environment and learn from each other. She witnessed many times the devastating reality of drowning, as children are not always prepared to face water hazards. Her career as a professional swimmer also made Her recognise the positive changes that sport can bring to one's life. By creating Her Foundation, the Princess wanted to offer children better opportunities, show them the way through the values of sport and solidarity, and help prevent drowning with the teaching of swimming and water safety measures.
Launched in 2012, the Princess Charlene of Monaco Foundation has become an important institution in the fields of drowning prevention and education. Through its programmes, the Foundation has strived to educate communities around the world by supporting more than 400 projects.
Presided by HSH the Prince Albert II of Monaco, the Monte-Carlo Gala for Planetary Health is organised by His Foundation and Mr. Milutin Gatsby, Global Fundraising Chairman, with the support of the Monaco Yacht Show, the Oceanographic Institute, the Yacht Club of Monaco, the Société des Bains de Mer and the Monaco Private Label.
Monte-Carlo Gala Past Honorees
2017: Leonardo DiCaprio (Monte Carlo Gala for the Global Ocean)
2018: Orlando Bloom (Monte Carlo Gala for the Global Ocean)
2019: Robert Redford (Monte Carlo Gala for the Global Ocean)
2020: Sting (Monte Carlo Gala for Planetary Health)