Latest news
The Public Telecommunications Concession is Renewed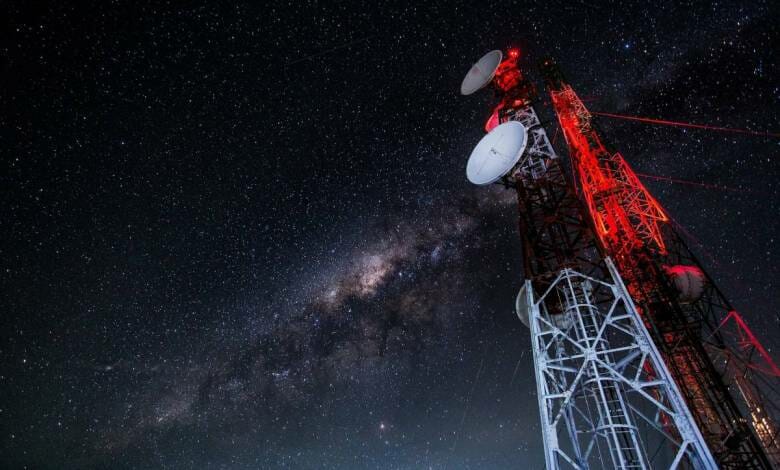 On Monday 17 May, the Monegasque State extended its public concession agreement, which has been in force since 2011 in the cable television and telecommunications sectors, with the national operator Monaco Telecom.  This extension is for a period of 20 years, thus highlighting the climate of trust that has been established between the two partners with a view to offering the Principality a high level of equipment and services for the general public and businesses and ensuring high added value in terms of attractiveness.
Today, the Monegasque telecoms model has proved its worth – the Principality's infrastructures are among the most advanced, both in the mobile sector (the first country to be fully covered by 5G, network available in public underground car parks, etc.,) and in the fixed-line sector (more than 90% of residents connected to 1Gbps, a fibre network up to 10Gbps, 2/3 of homes eligible for fibre, increasing to 85% by the end of 2021).
Independent studies carried out for the Government by economic expertise institutes, such as Tactis, show that Monaco offers the best performing telecoms services at lower prices than all comparable States and has greater digital sovereignty.
This renewed concession provides for closer coordination between Monaco Telecom and the Government, thanks to coordinated three-year plans for developing technologies and services, always with a view to strengthening the Principality's leadership in telecoms innovation.
In practice, this increased coordination is reflected in the setting up of a strategic committee for the attractiveness of telecoms, comprised of the Prince's Government, the National Council and Monaco Telecom.  This committee will meet at least once a year, at the request of each of the participants.  It will examine the services and tariffs proposed and ensure they are competitive.
A new three-year industrial plan
The Concession provides for new commitments by Monaco Telecom for the period 2021-2023:
– Rolling out the fibre network throughout the territory.  Although 2/3 of homes are currently covered, this eligibility will be extended to all homes and businesses from 2022.  With this new network, Monaco Telecom has undertaken to offer all its customers its advanced television service, which was developed in conjunction with Apple.  The company will also provide businesses with an integrated communication suite via the Box.
– Providing new dedicated Fibre Offers for Monegasques and denizens.  The pandemic has highlighted the importance of high-quality connection in homes to ensure continuity of learning and the implementation of efficient teleworking.
– Making the 5G network widely available within buildings.
– Ensuring that customers with a Monaco Telecom mobile service can be reached at home, even with limited coverage, by using a "voice on Wifi" feature at no extra cost from this year.  They will also be able to use the VoLTE format for high-definition instantaneous voice communications on mobiles.
– Continue to extend the public Wifi network, which is already available in 72 hot spots in the Principality and will be made free for all from 2021.
An active partner of Extended Monaco
To support the Principality's digital transition, which is being implemented by the Prince's Government, Monaco Telecom has undertaken to :
– Make use of the digital identity developed by the Prince's Government by offering a highly secure connection to its services and make electronic signature widely available to facilitate customers' experience.
– Continue to invest in its infrastructure, develop its secure hosting capabilities, and offer a highly resilient 100Gbps international network to secure the Principality's connection through eight points of presence in Europe.  The rapid deployment of the Fibre plan will also improve the connection capacities of businesses and private customers.
– Improve the competitiveness of connectivity services for businesses by progressively reducing their tariffs by 50% over three years.
– Offer attractive tariffs by including a Sovereign Cloud option.
– Offer digital protection services for homes and businesses in conjunction with the Prince's Government and the AMSN.
Monaco Telecom is participating in the Principality's energy transition
As a member of the Energy Transition Pact, Monaco Telecom has undertaken to use only green electricity for its data centres, to study new options for optimising their energy consumption, to equip itself with a fleet of all-electric light service vehicles and develop a comprehensive recycling programme for all its technical equipment.
As Etienne Franzi, Chairman of Monaco Telecom stated, "This new 20-year concession is a mark of renewed confidence on the part of the Prince's Government and the National Council and is recognition for major investment in innovation, infrastructure, offers and services over the last few years to benefit of our residents and businesses.  This is both a source of pride and a great responsibility.  Monaco Telecom's international development strengthens the company's capacity for innovation, and the influence of the Principality.  It will be actively pursued following this agreement."
Frédéric Genta, Country Chief Digital Officer, declared that "This agreement, which confirms Monaco Telecom's role and commitment to the Principality over the long term, is another step forward for our Extended Monaco programme, which can count on the involvement of all the players concerned.  It is essential that our national operator fully supports the various objectives of attractiveness, sustainable development and digital transformation that we have set ourselves.  Today is an important step in consolidating our ambition for Monaco via services and infrastructures that are essential for Monaco."
Martin Péronnet, Managing Director of Monaco Telecom, stated that "I would like to thank the Prince's Government and the National Council for their trust in us.  The whole company is committed, with enthusiasm and respect, to offering all its customers, whether individuals, companies or institutions, the best in the field of digital communications.  After the roll-out of 5G, the arrival of Fibre is a major step forward."
Source: gouv.mc