Latest news
The Shape of Portier Cove is Revealed with the Last "Caisson" in Place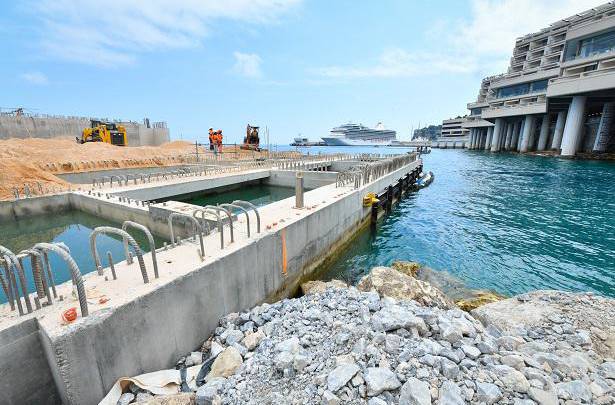 Monaco may be a small country at about 2 square kilometres but it gives birth to giant projects. At two billion euros, the Portier Cove extension into the sea ranks among the largest construction projects in Europe. Since the 1950's Monaco has expanded by 20% thanks to projects like this. And it wasn't long ago that a major expansion into the sea seemed to be in the same genre as landing a man on Mars – something that could take decades. The Mars landing surely will happen but people are not holding their breath for it in 2020.
Not so for Portier Cove! In less than 18 months after its start in July 2018, the creation of a sea frontier is galloping along with the placement of the 18th and last enormous concrete "caisson" this month. This means that there is already a gigantic barrier in place defining the outer contour of this eco-extension of the Principality.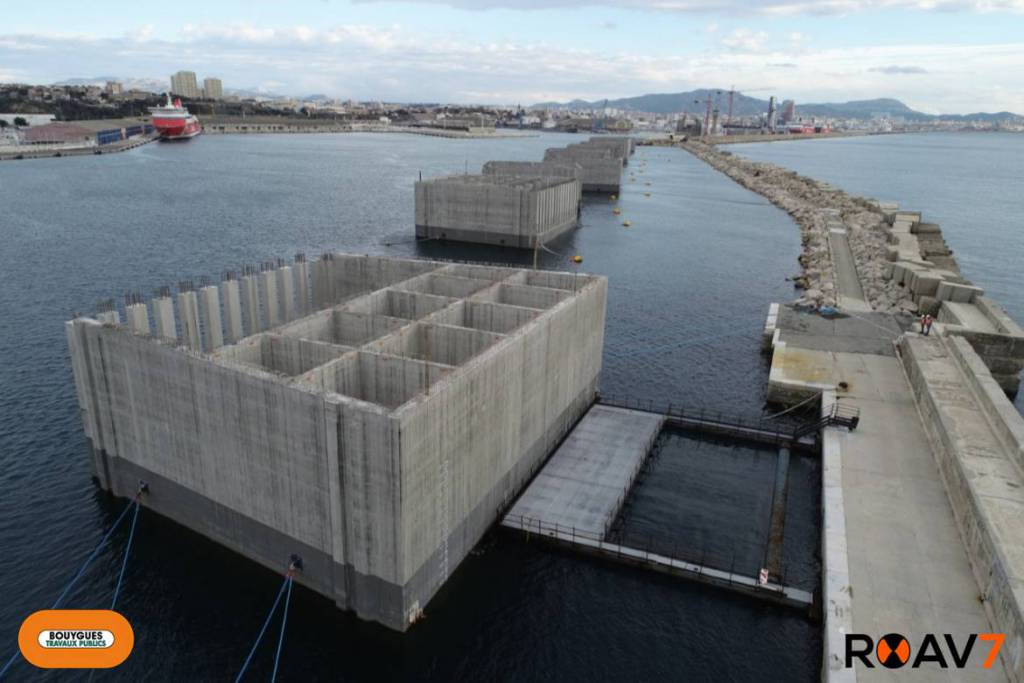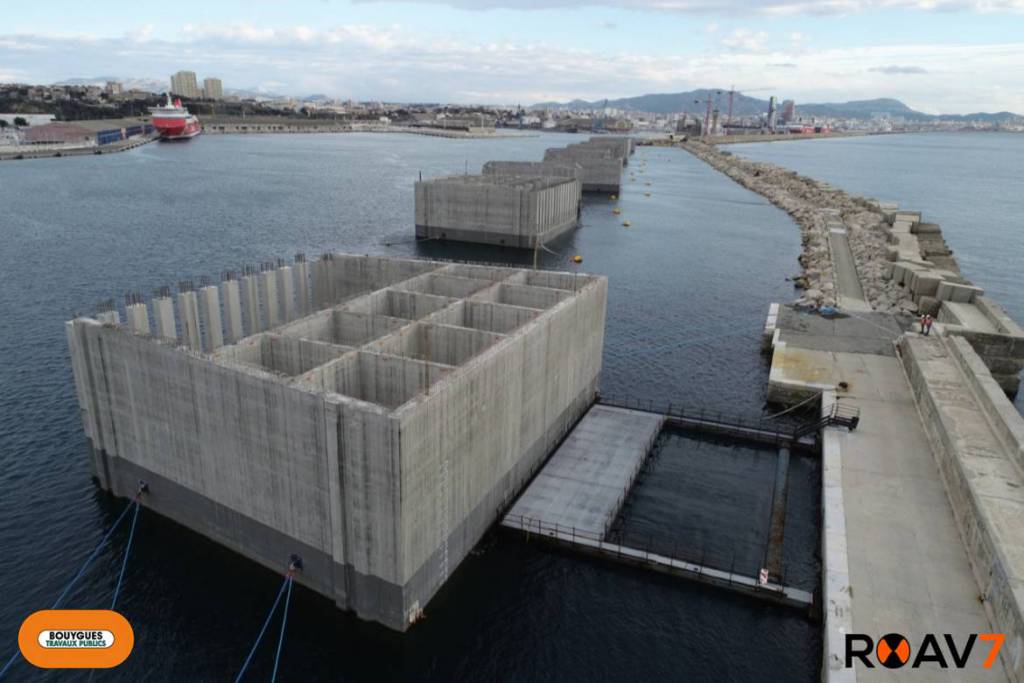 The barrier is a truly monumental structure. It is made up of these giant boxes, each 28 meters wide and 27 meters high, weighing 10,000 tons and requiring more than 3,800 cubic meters of concrete.

Next comes the stage to create the land-mass of Portier Cove by first draining the salt-marsh inside the contour and in-filling with quarry sand imported from Marseilles France and Piombino in Italy.
And in 2020 Portier Cove will have "landed" – it will have both a land mass and a visible contour. For Monaco it is even better than a landing on Mars and happening a lot sooner. The realization of this new eco- extension project, implemented by SAM Anse du Portier with Bouygues Travaux Publics MC, is an architectural and technical marvel with the additional important challenge that it is designed to be sensitive to the ecology – plants, algae, invertebrates and fish who will our co-inhabitants. It reconciles both the ambitious objectives of the Principality in terms of energy transition with respect to commitments made to reduce greenhouse gas emissions (carbon neutrality in 2050) and the need for growth of a dynamic and modern country.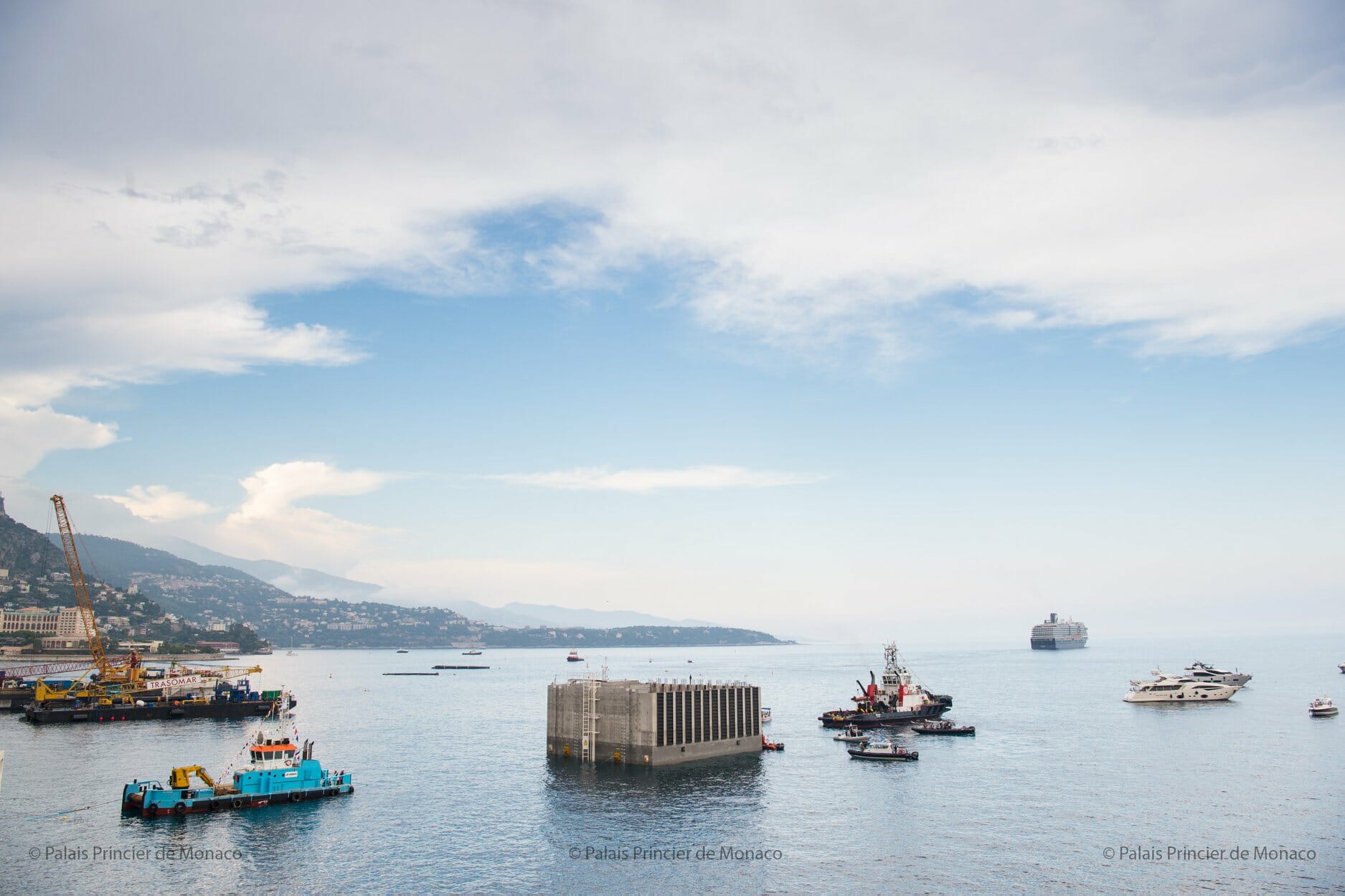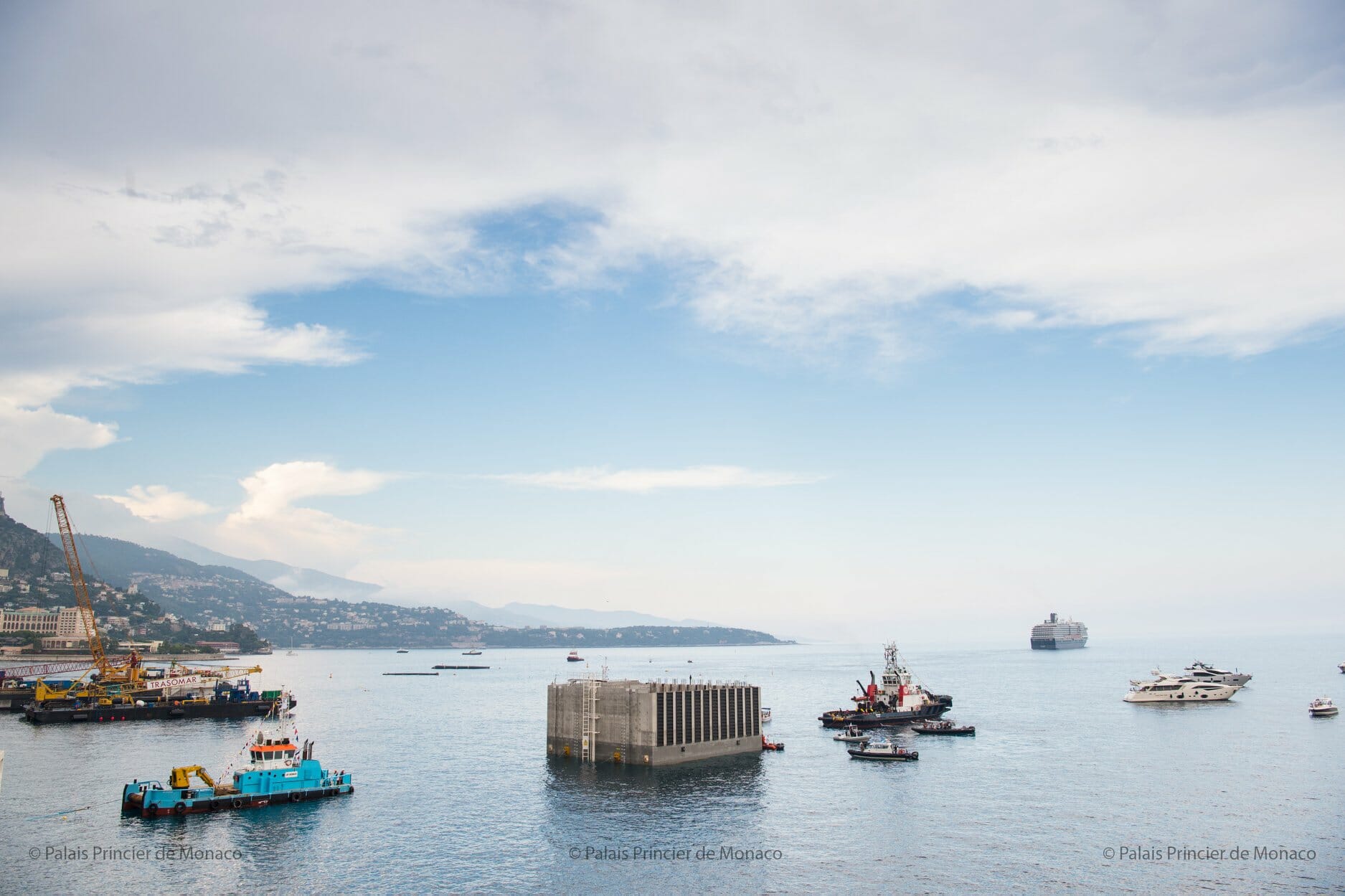 This challenge is embodied through the design and application of implementation methods that minimize the impact on the natural environment while being part of a global sustainable development project. The areas developed should make it possible to build a neighbourhood with a new responsible urban energy plan. Aldo using new construction methods helps reduce the impact on the environment.
And this eco-neighbourhood, the new eco-quarter called Portier Cove, will be "landed" soon. Its initial land configuration is targeted to be in place in the first half of 2020. The Principality is growing as you read!