Latest news
The Winners of the 19th Monte-Carlo Comedy Film Festival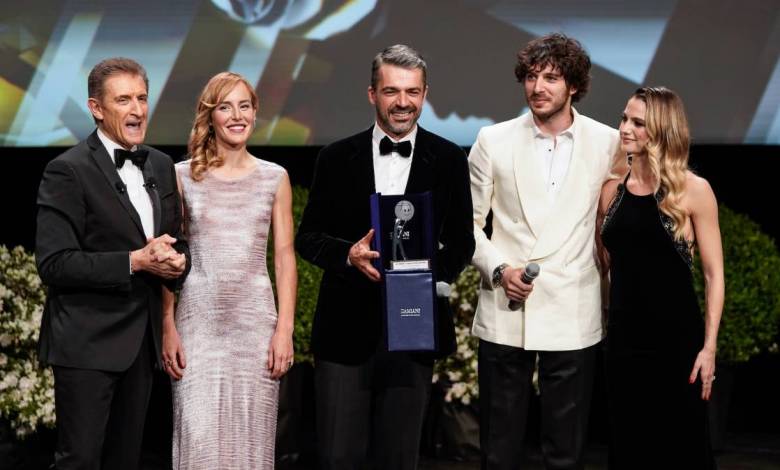 The 19th Edition of the Monte-Carlo Film Festival de la Comédie, directed by Ezio Greggio, from the 25 to the 30th of April in Monaco came to the end.
The Jury, Paul Haggis (Presidente),Tom Leeb, Clara Ponsot, and Pierpaolo Spollon have finally decided the Prizes.
The Canadian Film Babysitter gets 2 prizes for Best Film and Best Actor to Steve Laplante.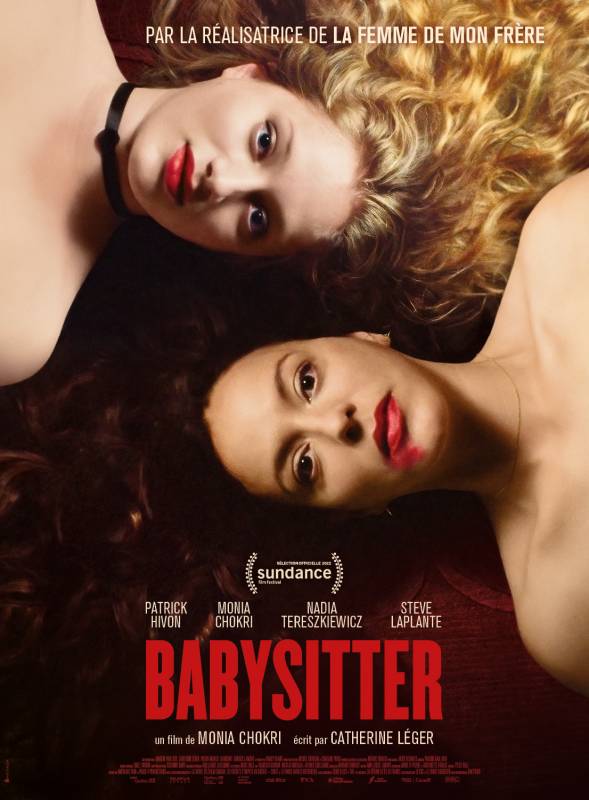 The Spanish Director Dani De la Orden  is the Best Director for Mamá o papá, a film that also gets the Best Actress prize to Miren Ibarguren.
The editorial team of HelloMonaco attended this unique film event and spoke to some of the guests who took part in the 2022 Festival. Dani De la Orden, the Spanish director who premiered Mamá o papá (You Keep the Kids), shared in an interview how the film was made and what inspired him. The plot of his comedy revolves around the story of a family where the parents are divorced and no one wants to take custody of their three children.
HelloMonaco: What was the inspiration behind your film? What is this story about for you?
Dani De la Orden: The inspiration for the film was our original film and we did a remake. The story was so unconventional because a film about a mum and dad who have a bad relationship and treat their children badly is unusual as a plot for a comedy. I thought it was very peculiar and even a little bit politically incorrect. Usually when you tell a story about divorce and separation, you're trying to make a drama or you're trying to make it so that the children don't suffer and stuff like that. So I thought it was a very interesting plot for a good comedy. And then I was lucky because the producers gave me a lot of freedom during the making of the film. For me, it was a message about family. A normal family is not a family where there is a couple who are necessarily married; a normal family is a family where they love each other and it doesn't matter if they get married or divorced.
HelloMonaco: How did you decide to become a film director and screenwriter for this film? What led you to it?
Dani De la Orden: Ever since I was very young, when I was only eight years old, my mother took me to the cinema and showed me different films. There were also films rated 18+. I used to watch those as well. So I started watching a lot of movies when I was little. I liked comedies. When I was younger, I was obsessed with Tarantino. It's very typical when you're young and want to do movies. I have favourite styles, I love films that make you forget your ordinary life, try to entertain you for two hours and make you disconnect from real life. And I love comedies.
HelloMonaco: What do you expect from this year's Monte Carlo Comedy Festival?
Dani De la Orden: It's an amazing city and an amazing Festival. I'm very happy that there's a festival dedicated to comedy because it's not that usual. Because usually comedy doesn't get a place among the awards and it doesn't get recognition in the awards.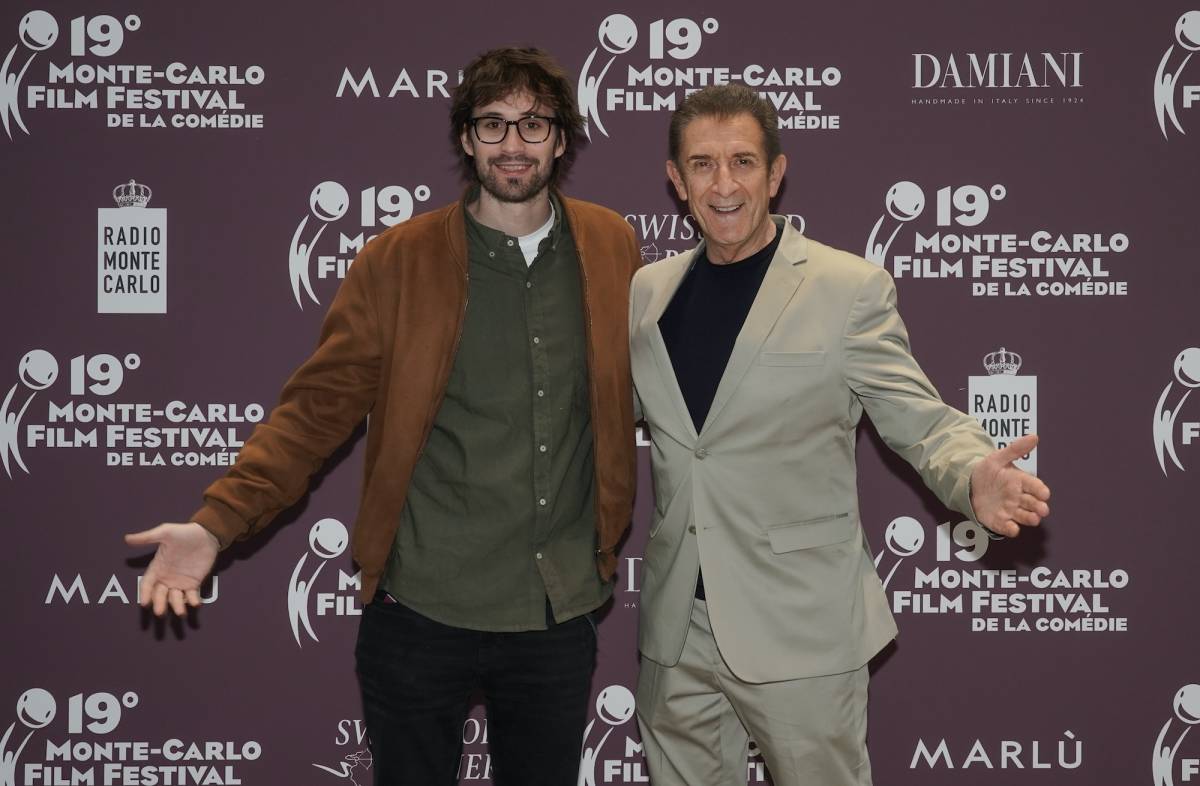 Special Awards
The Danish film Miss Viborg gets the Special Jury Award for an outstanding first feature film.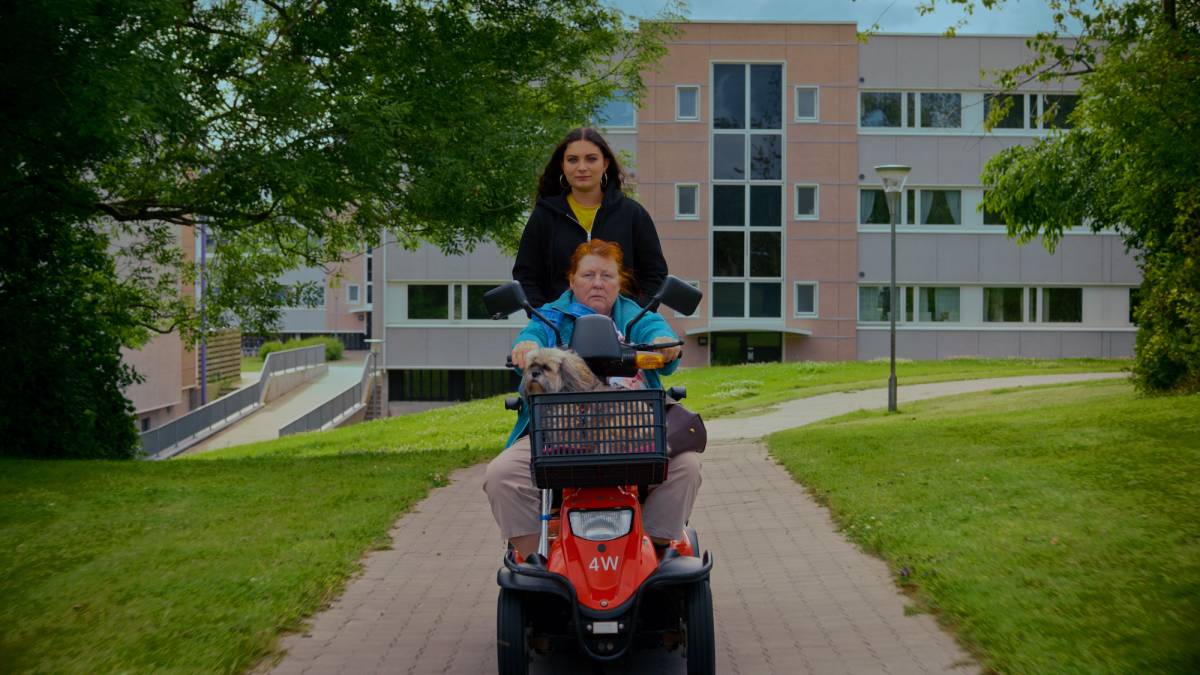 HelloMonaco also had a chance to talk to Marianne Blitcher, who presented the international premiere of her movie "Miss Viborg" with Ragnhild Kaasgaard, Isabella Møller Hansen and Kristian Halken. She shared her emotions at being at this amazing festival and explained why the casting for her film took two years.
HelloMonaco: So tell us, what was the inspiration for the idea of this movie?
Marianne Blitcher: I grew up in a social housing area, where the movie is recorded actually. So the scenes were filmed where I grew up. There was always a lot of prejudice against the people who were growing up in social housing. I wanted to show another side of that area – that it is not all hard and rough to grow up there. It's also filled with love and hope for a better future. So I wanted that to come through in my movie and through the characters in my movie. When I was little, I was a very observant girl, so the characters are inspired by real people. In particular, there was a lady called Miss People in my area when I was growing up, a real person who was a former beauty queen. I didn't know her but I wanted to imagine what her story could have been like if she had met a character like the one in my film. So the roles are inspired by real people, but at the same time it's total fiction. But it's from my childhood.
HelloMonaco: Was it very hard to find the right actors for the characters in the movie? How did the casting go?
Marianne Blitcher: Yes, I was casting it for two whole years. The amazing thing is, it's my debut as a director in a feature film, but it's actually the two main characters' debut as well on the big screen. And the older lady has her debut on the big screen at 60-years of age. That's her first time acting in front of a camera. I casted people from the streets and professional actors but nobody felt right for me. I wanted to have somebody you haven't seen before. And I wanted her to connect very well with the Danish audience not necessarily just for the typical world-wide audience. And then I wanted somebody whose emotions I felt were genuinely real and especially how her emotions come through as she plays her role. So finally, , I found her after two years.
HelloMonaco: So you saw her and you discovered right away that she's the one?
Marianne Blitcher: Yes. There was a good friend of mine. He called me and said, "Have you seen this actress in this children's theater?"And I called her to come in for a casting. And when she came in, I was immediately sure she was the one.
HelloMonaco: How does it feel to be a woman director in an industry still dominated by men?
Marianne Blitcher: What I love the most is directing. It's a male-dominated world, so, of course you have to fight a little bit harder to earn respect. But I have been fighting all my life. I'm from the social housing area. I had to fight all my life. So I still fight to have my voice heard and I think it's very important that female voices are heard more. So even though it's hard, I have so much respect for my fellow women directors. Because they work a little extra to get their voice heard. And then we have to be better at negotiating as well. We have to be better – there's no choice.
HelloMonaco: What is your expectation from this Comedy festival?
Marianne Blitcher: It's been an amazing experience. I've never been here before. People are amazingly sweet and super professional and they have a knowledge of how to see movie in a different way than I have been used to before. So you discuss film in another way and this is the first Comedy festival I've actually been to. And I think that's really respectful because I believe that with a little bit of humour, we can move mountains. The world is crazy, so we need to bring a little hope into our world. And that's what this festival can do. So I think that's amazing.
Also, The  Monte Carlo Film Festival Jury wanted to  give a prize to Odd-Magnus Williamson per Best Screenwriting with Nothing to Laugh About.
The Italian comedy Una Boccata d'aria directed by Alessio Lauria gets the Premio del Pubblico (Popular Jury Prize).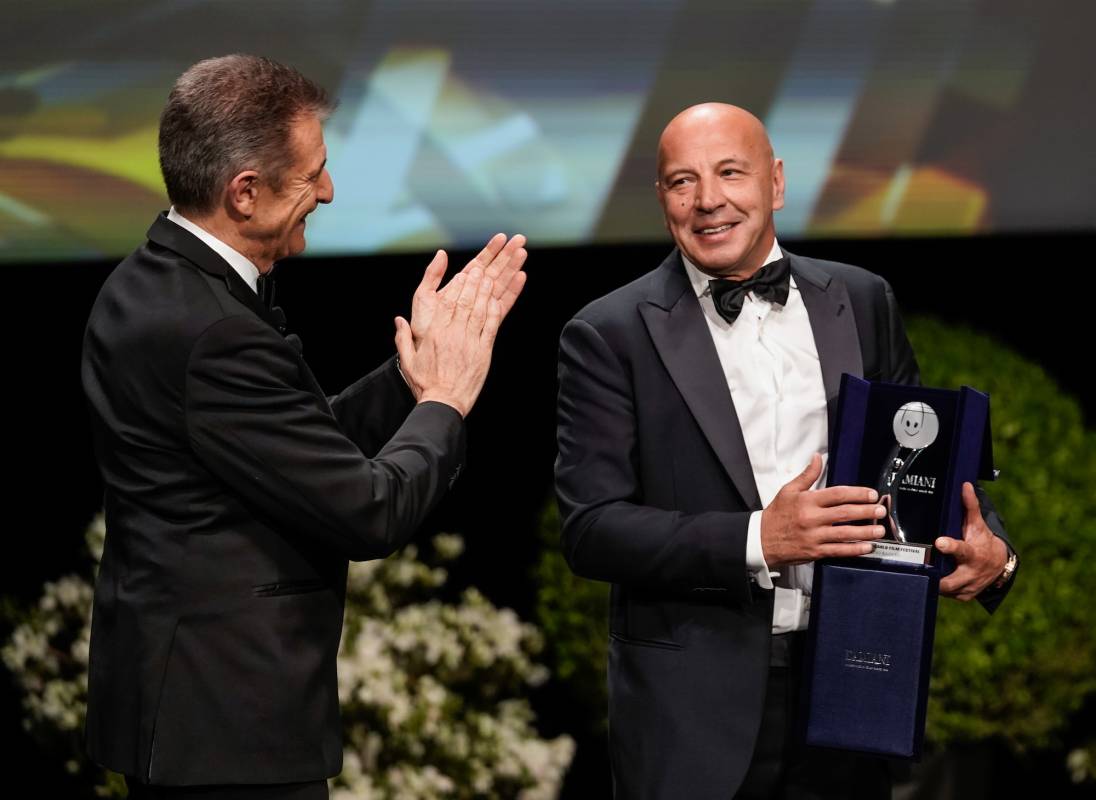 Finally, the Short Comedy Award prize goes to A guide to dining out in Nairobi (Kenya).
Following  the motivation of the 19° Monte-Carlo Film Festival de la Comédie.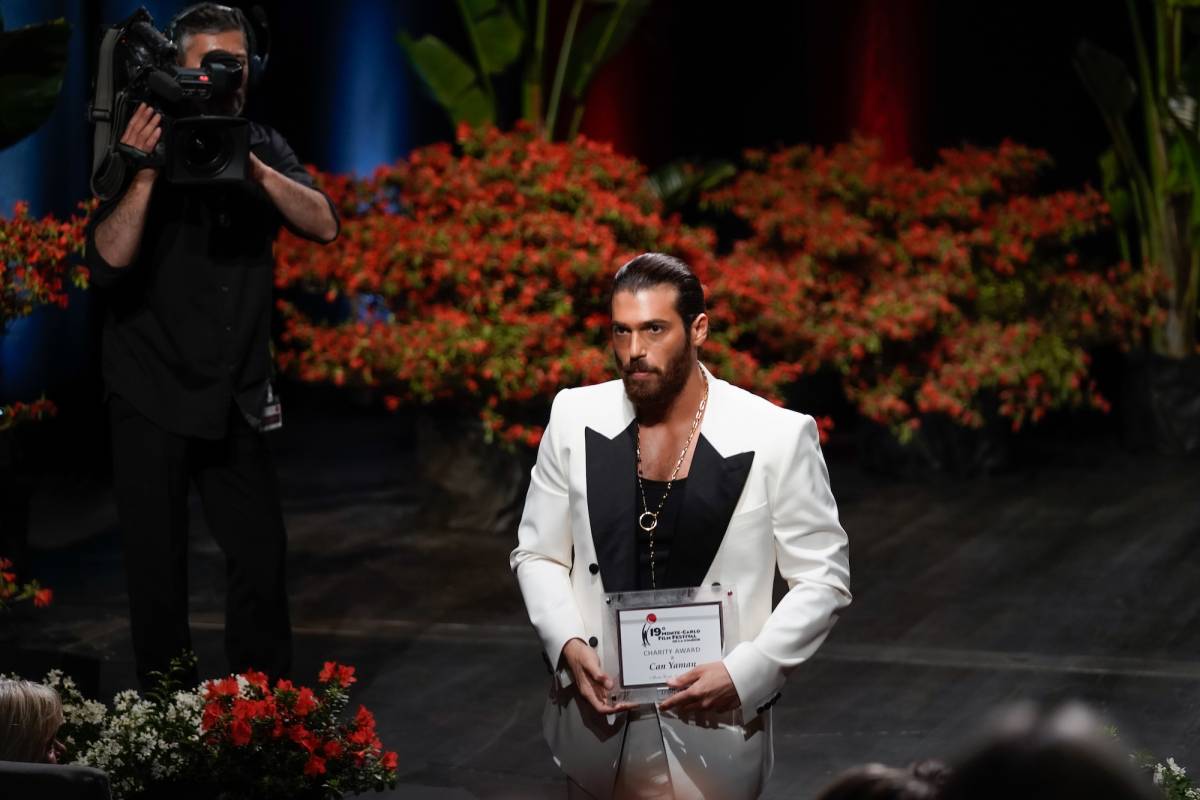 Best Film: BABYSITTER
The award for the Best Comedy of the 19th edition of the Monte Carlo CFF goes to Babysitter for its originality, for having obtained it through raw and politically incorrect irony, extraordinary staging and incredible dialogues. For the courage with which the director has chosen to tell the misogyny and the power with which she manages to reach the viewer.
Best Director: DANI DE LA ORDEN (Mamá o papá)
Dani De la Orden has been able to build an extraordinary storytelling through images, managing to tell with a fast pace and perfect shots a story capable of making people laugh and excite.
Best Actor: STEVE LAPLANTE (Babysitter's journalist brother)
In an extremely difficult role to play, Steve Laplante was able to control his performance perfectly without ever falling into exaggeration. An actor who accompanies the emotional change of his character throughout the film, who takes a position before and the opposite one after, to finally return to the starting point, thus narrating the stereotype of the male gender in an excellent way.
Best Actress: MIREN IBARGUREN (Mamá o Papá)
Miren Ibarguren is magnetic, true and intense to the point of making you fall in love. In the role of a mother in the moment of separation, she was able to convey anger and desire for revenge, she told the joy and tenderness, mood changes and everyday life in a sublime way. A fun, spontaneous, extraordinary performance.
Best Screenwriting: ODD-MAGNUS WILLIAMSON (Nothing to Laugh About)
This special award, wanted by the Monte Carlo Jury for the first time, goes to the writing of "Nothing to Laugh About" for having been able to tell hope through a surprising development of a story that, despite the sadness of the facts narrated, manages to convey joy and offer a new point of view on the meaning of life.
Special Jury Award for an outstanding first feature film: MISS VIBORG
"An amazing movie, we were blown away by this movie". A work that is a masterpiece.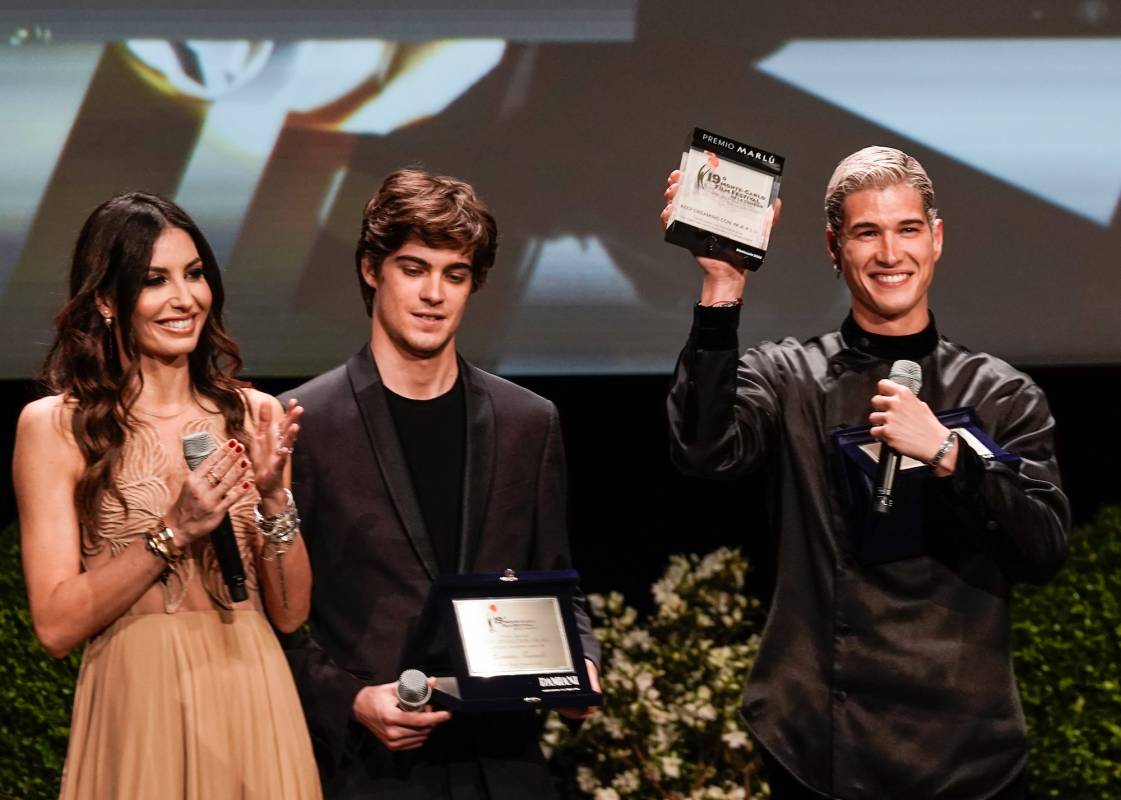 Guests, Gala night and Winners
Ezio Greggio, together with Cristina Marino (Il talento del Calabrone, Vacanze ai Caraibi), will host the Gala award ceremony where international talents will be attending, winners of this edition of the Festival. Stefania Sandrelli (Divorzio all'Italiana, C'eravamo tanto amati, Prosciutto, prosciutto) confirmed her presence as  special guest, being honored of the Movie Legend Award, while also Luca  Argentero (Doc-nelle tue mani, Le fate Ignoranti -la serie, Come un gatto in tangenziale- ritorno a Coccia de Morto) will receive a lifetime achievement award. The talented actress Ludovica Martino, known for the famous tv series Skam, together with the teenidol Lorenzo Zurzolo (Baby, Summertime, Eo) will receive the Next Generation Award as Best Under30 Performer. Plus, Giancarlo Commare ( Skam, Ancora più bello, Sempre più bello, Maschile Singolare) will be awarded as Monte Carlo Film Festival-Next Generation Comedy Award winner for his performance in the film Ancora più bello. Chairman of the Jury Paul Haggis (Crash-contatto fisico, Million Dollar Baby) will receive the prestigious Movie Legend Award. Among the stars attending the gala, the showman Piero Chiambretti, the famous journalist Cesara Buonamici, the former Juventus footbal player Andrea Barzagli, the histrionic anchorman Alessandro Cattelan and the charming Turkish actor Can Yaman, who we will watch soon on tv in "Sandokan".
During the evening the member of the Jury Tom Leeb sang the song Sun.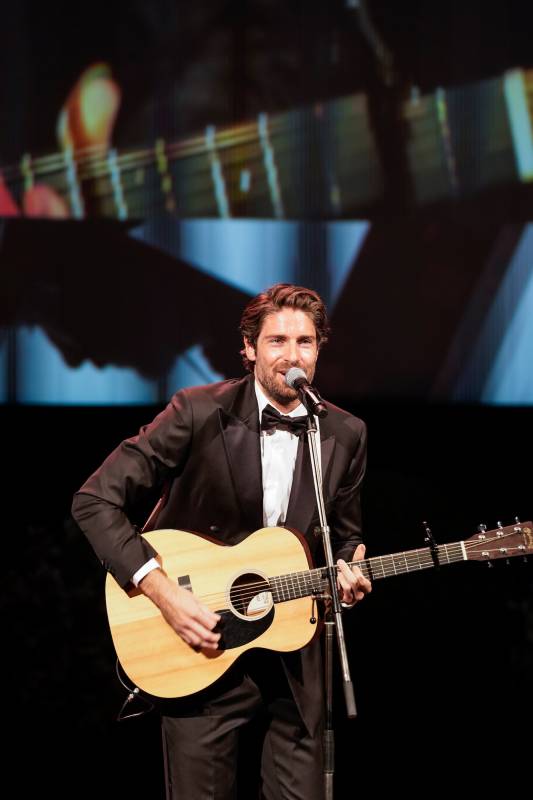 The event, in collaboration with EFG Bank ( Monaco), has always been held under the High Patronage of S.A.S. Prince Albert II de Monaco and of the Italian Embassy