Latest news
Non-Stop Laughter This Week at The Monte-Carlo Film Festival of Comedy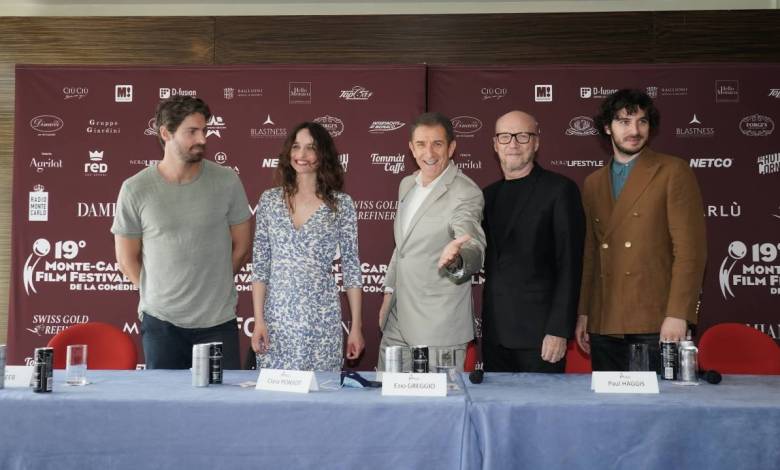 The Festival is currently taking place from April 25 to 30, 2022 at the Grimaldi Forum.
EZIO GREGGIO has officially opened this 19th edition enthusing: "This Monte-Carlo Film Festival brings laughter, hope and a message of peace to the world".
Double Oscar winner Paul Haggis, takes the role of president of the jury with fellow jurists actors Tom Leeb, Clara Ponsot and Pierpaolo Spollon.
Paul Haggis reminds us : "It's true that we're going to have a great week here in Monte-Carlo to see comedies, but it's important to remember at this time also the Ukrainian people who, ironically fatefully is led by a former actor. ".
This year the selection of films is dedicated to Monica Vitti, an incredible icon and actress of Italian and international cinema.
On Monday evening, the out-of-competition film "Competencia Oficial" had opened screenings. The highly acclaimed comedy is written and directed by Gastón Duprat and Mariano Cohn, starring Penelope Cruz, Antonio Banderas and Oscar Martinez.
From Tuesday 26 to Thursday 28 April, it's the turn of the eight films in competition. A selection of great quality and in each comedy there are laughs, funny situations but also stories from which the drama emerges.
All screenings take place in the Salle Camille Blanc of the Grimaldi Forum, admission for the public is free and subject to availability. Infoline +377 99993000.
The Program
Tuesday April 26
4 p.m. in competition – Babysitter
8 p.m. in competition – Mamà o papà
Wednesday April 27
11 a.m. in competition – Irreducible
4 p.m. in competition – Ingenting A Le Av
8 p.m. in competition – The Black Square
Thursday April 28
11 a.m. in competition – Perfume de Gardenias
4 p.m. in competition – Miss Viborg
8 p.m. in competition – Una Boccata d'aria c/o Grimaldi Forum
Friday April 29
4pm special event – Tapirulàn
8pm special event – Lasciarsi un giorno a Roma
For the two special events out of competition: "Tapirulàn" and "Lasciarsi un giorno a Roma" Claudia Gerini and Edoardo Leo will be present at the fair while the cast of the film "Una boccata d'aria" will be represented by Aldo Baglio, Lucia Ocone, Ludovica Martino and director Alessio Lauria.
Gala Evening on Saturday
The Festival will end with the Gala Evening on Saturday April 30 and will reward this year's candidates. Guest of honour at the Festival, actress Stefania Sandrelli ("Divorzio all'Italiana", "C'eravamo tanto amati", "Prosciutto, prosciutto") will receive the Movie Legend Award and charming actor Luca Argentero ( "Doc-nelle tue mani", "Le Fate Ignoranti – la serie", "Come un gatto in tangenziale – ritorno a Coccia de Morto") will be rewarded for his career.
The Monte-Carlo Film Festival de la Comédie, in collaboration with EFG Bank (Monaco), is taking place as always under the High Patronage of H.S.H. Prince Albert II of Monaco and the Italian Embassy.