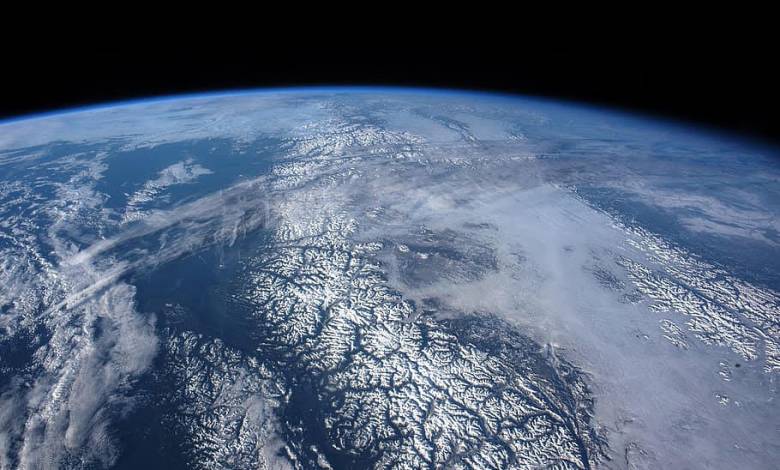 Building on 20 years of innovation in high-performance electric vehicles on Earth, Venturi is now also applying its knowledge and experience to challenges in space.
"Since 2001, we have created high-performance machines capable of operating at -50°C or up to 549 km/h depending on the model. Today, I put our know-how and resources at the service of space research; where excellence is the norm. I want to hoist the Monegasque flag ever higher," said Gildo Pastor, President of Venturi and Venturi Lab.
The Moon and Mars…
To do this, Gildo Pastor, Monegasque CEO of Venturi, made two strategic decisions. The first is co-founding Venturi Lab with Dr. Antonio Delfino, former head of the chemistry and physics department. Based in Switzerland, Venturi Lab will invent, study, design and manufacture mobility solutions capable of dealing with the extreme environmental conditions of the Moon and Mars. These solutions will use any type of propulsion compatible with hostile environments.
"With Gildo Pastor, our discussions on the possibility of sending a multifunctional electric rover to the Moon and then to Mars began in 2018. Four years later, associated with the teams of Venturi in Monaco as well as those of Venturi Astrolab in Los Angeles, we will passionately study, develop and build a rover capable of transporting astronauts and operating in very rugged terrain, where temperatures reach -160°C," said Dr. Antonio Delfino, member of the Advisory Board of Venturi Astrolab.
For the development of its technologies, Venturi Lab will be collaborating intensively with Venturi in Monaco and Venturi North America in Columbus (Ohio, United States) as well as with Venturi Astrolab, based in California. Venturi Astrolab's current main objective is the construction of a rover for the next NASA and SpaceX lunar missions. Gildo Pastor's second strategic decision is to create a partnership with Venturi Astrolab.
The engineers of Venturi Monaco, Venturi Lab and Venturi North-America are developing batteries and materials capable of operating in extreme sub-zero temperatures, solar panels, wheels, electrical control systems for vehicles and human integration for planetary rovers.
Venturi North America is specifically in charge of battery-testing. Relying on its strategic partners across the Atlantic, Venturi Astrolab hopes to provide its vehicles to NASA. In parallel, Venturi Lab is collaborating with Thales Alenia Space (France) and Beyond Gravity (formerly known as RUAG Space) in Zurich. These collaborations will enable Venturi Lab to qualify and propose new space technologies to the ESA (European Space Agency).
In the long term, Venturi Lab also aims to invent technologies that will reduce land, sea and air pollution. The first concrete achievements, carried out jointly by Venturi Lab and Venturi Monaco, will be announced and detailed in the upcoming months.