Latest news
Winners of the 9th Riviera Electric Challenge arrive on the Princely Palace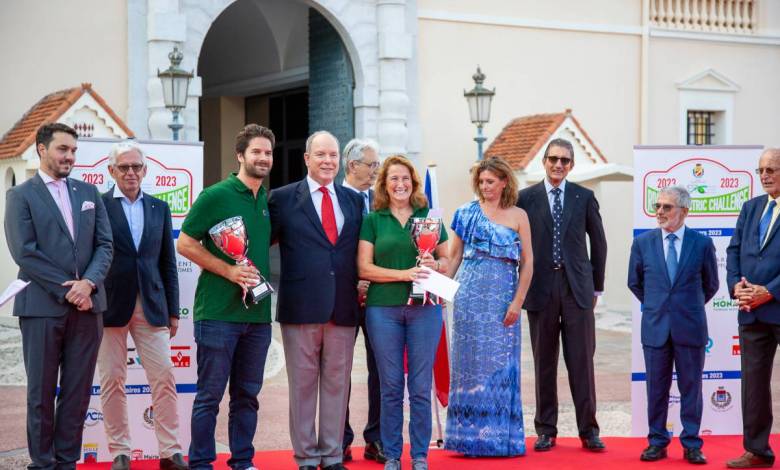 Crew from Monaco wins the 9th Riviera Electric Challenge
Prince Albert II greeted the winners of the 9th Riviera Electric Challenge as they raced towards the finish line, located at the Princely Palace. The Sovereign presented trophies to the winning crews after the epic two-day race, which ended on 14 September.
Thirty drivers, thirty co-pilots and thirty cars drove 405 km in 48 hours across France, Italy and Monaco. All participants promoted sustainable travel from behind the wheels of 100% electric vehicles.
And the winners are…from Monaco!
Mission for Energy Transition (Monaco's crew) was the big winner of the 2023 Riviera Electric Challenge with their Peugeot e-208. Congratulations to the big winners, Raphaël Carossi and Marie-Pierre Fassio, from crew number 10.
The epic challenge began on 13 September from the Hotel Indigo in Cagnes-sur-Mer. The first stage took competitors to the heights of the hinterland, through Gréolière and Saint Auban before descending towards Saint-Vallier-de Thiey and stopping at Grasse for lunch. After lunch, crews made a beautiful stopover in the town of Dolceacqua, partner of the Riviera Electric Challenge.
The next day, competitors passed through the villages of Pigna, Triora and Passo Ghimbegna, before attacking the 21 km descent which leads to San Remo. Then they were off to Menton, Saint-Agnès and Peille before the final race to the Principality.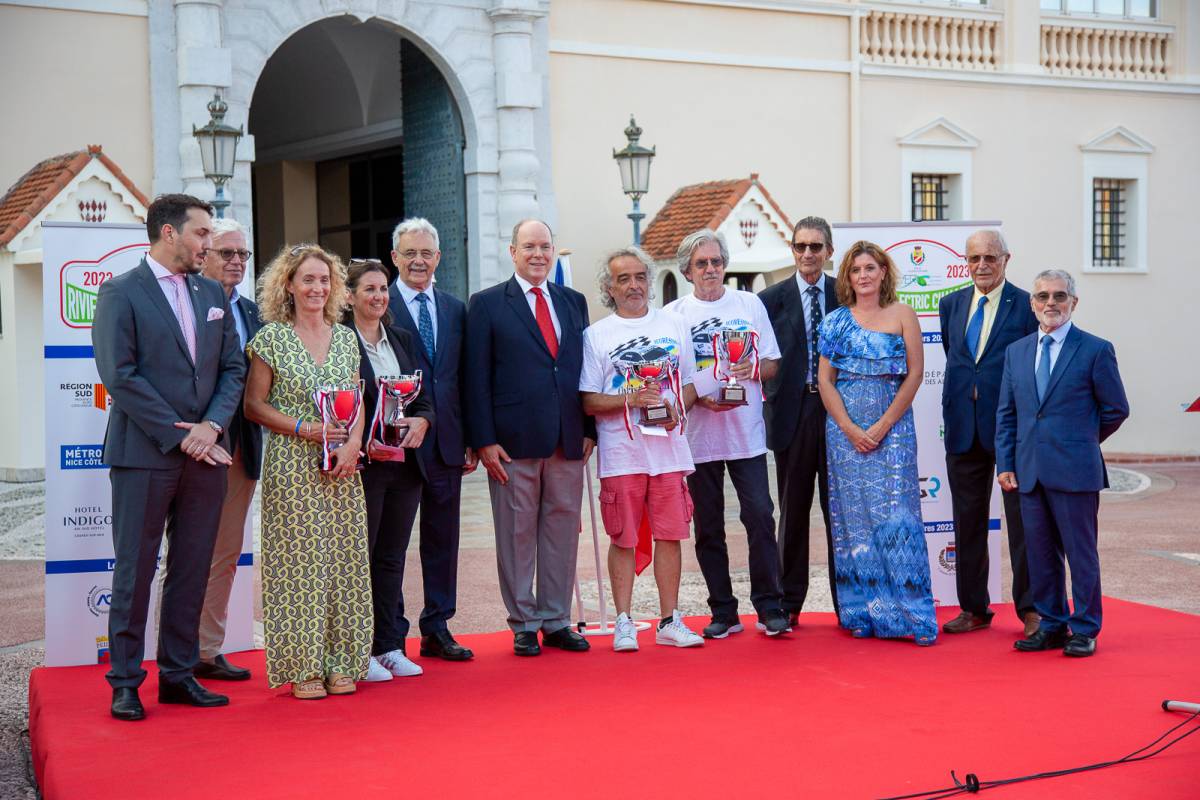 Ladies Cup
Congratulations to Valérie Forest-Dodeline and Emmanuelle Delorme (Mairie de Cagnes-sur-Mer) who came in 2nd place overall and won the Ladies Cup at the wheel of a Renault Zoé.
Other winners were presented trophies for various categories, including: "Consumption Test in France" and "Regularity Test in Italy" (won by Yann Spano and Alexandre Prunier driving a Tesla Model 3 in SMEG colours). A special solidarity prize was given to Maxime Calka and Luana Zaccaron, who helped competitors from crew number 27, who had a punctured tire.