Latest news
Witness Mediterranean Whales in New Documentary 'Souffles de vie'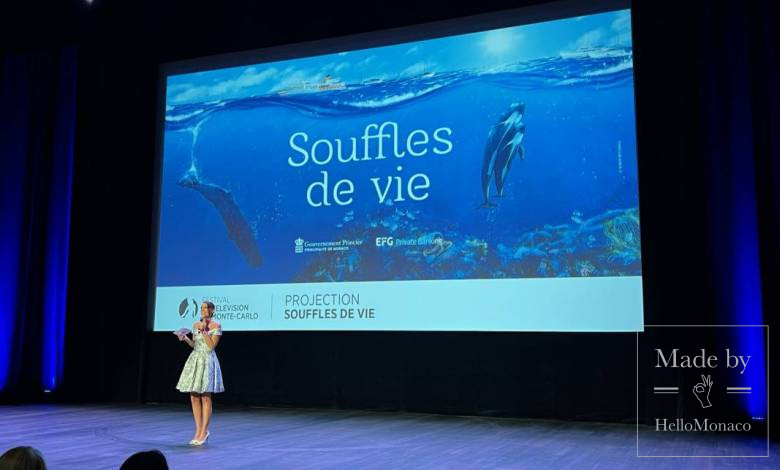 As part of the 61st Monte-Carlo Television Festival, the new documentary 'Souffles de vie' (Breaths of Life) was screened in the presence of Prince Albert II on June 19 at the Grimaldi Forum. The 40-minute documentary captures spectacular whales, dolphins and other aquatic species who call the Mediterranean Sea their home.
Created in partnership with the Prince's Government and EFG Bank Monaco, the film highlights the impact of humans on the delicate Mediterranean marine environment. It aims to raise awareness among younger generations, yacht owners, maritime professionals and decision makers about the challenges of building a harmonious coexistence between people and cetaceans in the Pelagos Sanctuary.
"Whales represent extraordinary beings. They are remarkable animals for their beauty, their agility in water, and of course their impressive size and weight….Encounters with emblematic species, including those of the Mediterranean, have had a major influence on my actions and my desire to want to make them better known in order to better protect them," said Prince Albert II.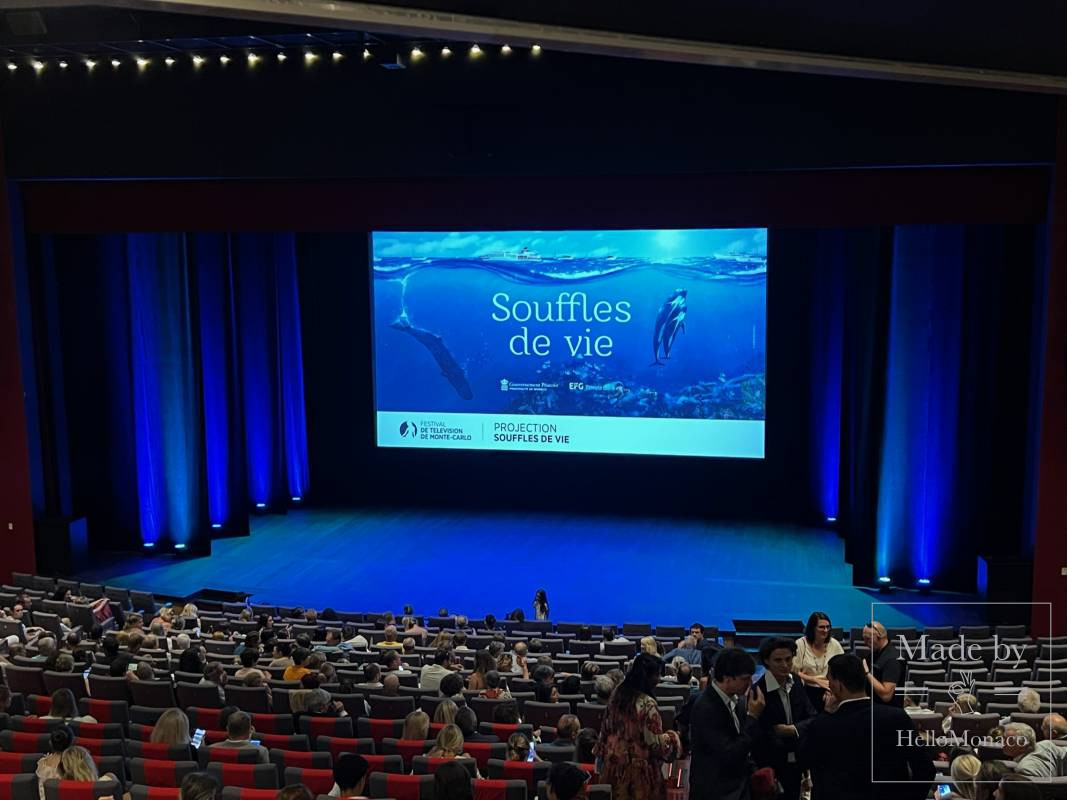 Four expeditions aboard a catamaran
To raise public awareness about the challenges of a harmonious coexistence between humans and cetaceans, Jean-Charles Vinaj, photographer and President of the Live Together association, gathered a team of scientists, film-makers and photographers to capture the cetaceans of the Mediterranean. This expedition aboard a catamaran took place over four, week-long sea trips between June and September 2021. From this expedition, both a documentary film and a 'Souffles de vie' book were created.
Mediterranean, home to second largest animal on our planet
Whales and dolphins have become a popular symbol of the marine world and their presence in the Mediterranean is a joy to anyone who is lucky enough to witness them. What could be more moving than seeing dolphins playing beside boats, the tail fin of a sperm whale breaking through the water, or the powerful fin whale jumping high above the waves? Out of eighty cetacean species living on Earth, twenty of them frequent the Mediterranean Sea and eight live there permanently. The Mediterranean is home to the fin whale, the second largest animal on our planet. However, cetaceans in the Mediterranean are in danger. Many threats endanger them, including intense maritime traffic and overcrowded shores, which cause water pollution and noise pollution. Whales and dolphins are affected by collisions with boats, fishing nets and are poisoned by heavy metals and plastics.