Latest news
World Stars Football Match with F1's Charles Leclerc and Fernando Alonso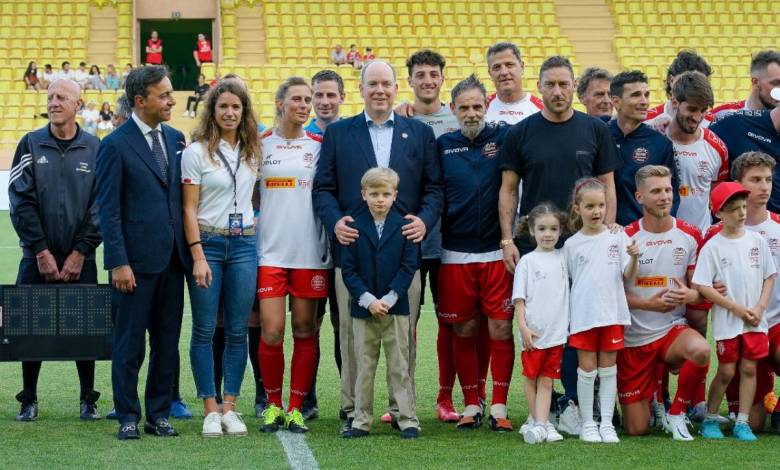 The 29th World Stars Football Match was a dazzling and exciting display of sportsmanship for charity. On 24 May, fans gathered at the Louis II Stadium in Monaco to watch the world's best F1 racing drivers take to the pitch and play against footballers from the AS Star Team for the Children. Both teams showed off their football skills in front of thousands of happy spectators.
Monaco's own Charles Leclerc, as well as Fernando Alonso, Carlos Sainz Jr, Pierre Gasly, Maro Engel and Lucas Di Grassi all rose to the challenge to form the F1 Team. The racing stars played against a team composed of Monegasque footballer Greg Campi, Brazilian footballer Sonny Anderson and French footballers Vincent Candela and Jeremy Menez. After two years of absence due to the pandemic, the crowd was overjoyed to watch the exciting game. Aside from the three thousand fans who watched from the stadium, Sky Sport HD broadcast the entire match live for fans around the world.
The first goal was scored by the Star Team For The Children with an excellent free kick by Vincent Candela in the first half. In the second half, Sonny Anderson scored the second goal for his team. A surprising amount of skill was shown by Spanish driver Carlos Sainz Jr, who collaborated well with Fernando Alonso. In the second half, the Scuderia Ferrari driver scored twice. The match ended in a tie, with a score of 3-3.
Prince Albert II and Prince Jacques visited the match
Prince Albert II and Prince Jacques had a father-and-son's day out and cheered on both teams, while looking sharp in matching suits. The princely duo greeted and congratulated all the players at the end of the match before handing the trophy to both teams.
Star Team for the Children was created in 1993 by HSH Prince Albert II and racer Mauro Serra. The Team collects funds for Monaco charity Associations that help underprivileged children across the globe.