Latest news
Yacht Club de Monaco celebrates 70 years with Jam-packed Program of Festivities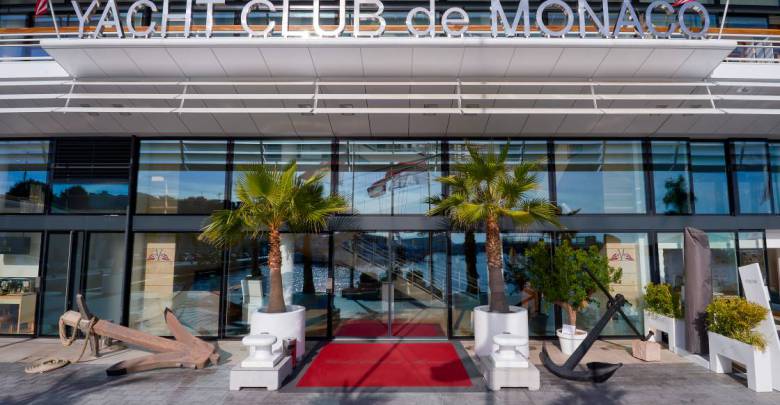 A jam-packed program of festivities and events for 2023 was recently unveiled by the Yacht Club de Monaco as it celebrates its 70th anniversary. Founded in 1953 by Prince Rainier III, the Yacht Club de Monaco currently has over 2,500 members from 81 nationalities.
The year-long agenda includes the Monaco Sportsboat Winter Series, the Primo Cup, Monaco Ocean Week, WLS Trophy and the Superyacht Chef Competition in February and March. From May to August, the Yacht Club will host and co-host events like the Monaco E-Prix, the Grand Prix, the Fête de la Mer, the Monaco Energy Boat Challenge and Palermo-Montecarlo. September and October will include the YCM Marina Concert, Smart & Sustainable Marina, Monaco Classic Week, the Monaco Yacht Show, Oktoberfest, Monaco Optimist and Laser Academy and the YCM Awards.
Monaco Sportsboat Winter Series and the Primo Cup-Trophée Credit Suisse (2-5 March)
The best J/70 crews who have established their preparation base in the Principality will meet once again for the 4th and final act of the Monaco Sportsboat Winter Series. This series of monthly regattas has been an unmissable event for international crews for 10 years now. The event will take place the same weekend as the 39th Primo Cup-Trophée Credit Suisse. Launched in 1985 by HSH Prince Albert II, President of the YCM, this regatta has since established itself as the largest European one-design gathering in the Mediterranean.
Monaco Ocean Week (20-26 March)
During Monaco Ocean Week, organized by the Prince Albert II Foundation, the YCM will be hosting the yachting component of the week, dedicated to the protection of the oceans. Four YCM events are on the agenda on Thursday 23 March, including the 10th Monaco Energy Boat Challenge under the theme "Encouraging the future of more responsible Yachting". This event will be followed by the Captain's Forum, a meeting bringing together owners, captains and leaders of the superyacht community. Next on the agenda is the launching the first Monaco Smart Yacht Rendezvous, a networking event that will continue until Friday 24 March, ending with the presentation of the Smart Innovative Yacht Awards. The 3rd YCM Explorer Awards (23 March) by La Belle Classe Superyachts, organized under the chairmanship of Prince Albert II, will be rewarding shipowners who have distinguished themselves by their commitment to preserving the Marine Environment, both in the design of their Yacht and during their navigation.
Monaco Classic Week (13-16 September)
The charm of traditional yachting comes to Monaco during the 16th Monaco Classic Week. This event is an opportunity to discover the most prestigious vintage sailboats, classic yachts and vintage motorboats that will colour the YCM Marina with their beautiful designs. This year's edition will also be an opportunity to celebrate the one-hundredth anniversary of the birth of Prince Rainier III, founder of the YCM, who had a true passion for boats and the sea.