Princely news
Prince Albert attends Enthronement of the Japanese Emperor and other princely news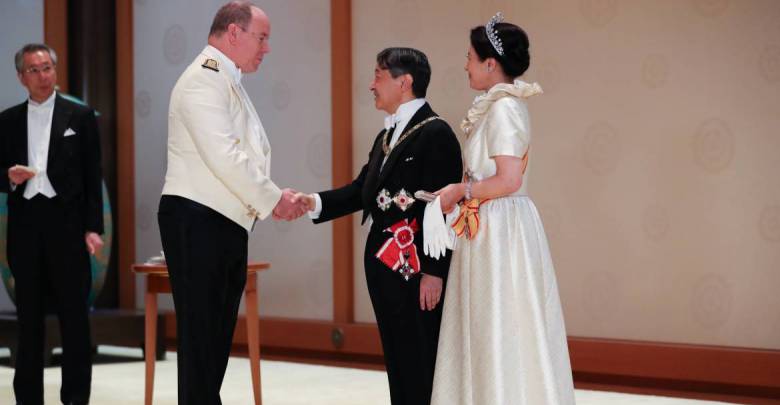 Prince Albert attends Enthronement of the Japanese Emperor
On Tuesday 22 October, HSH Prince Albert II attended the Enthronement of the Japanese Emperor ceremonies at the Imperial Palace in Tokyo. 180 heads of delegations were also in attendance, including royal families, heads of state, ambassadors and representatives of the United Nations and the European Union. Emperor Naruhito officially proclaimed his accession to the Chrysanthemum throne, the world's oldest continuous hereditary monarchy, at this traditional ceremony.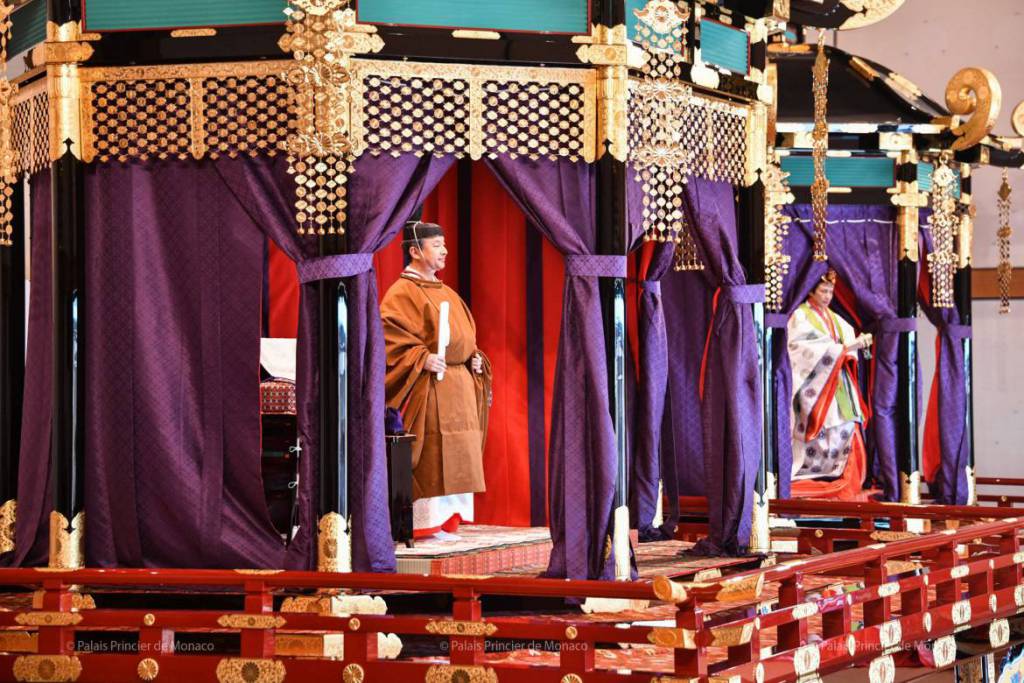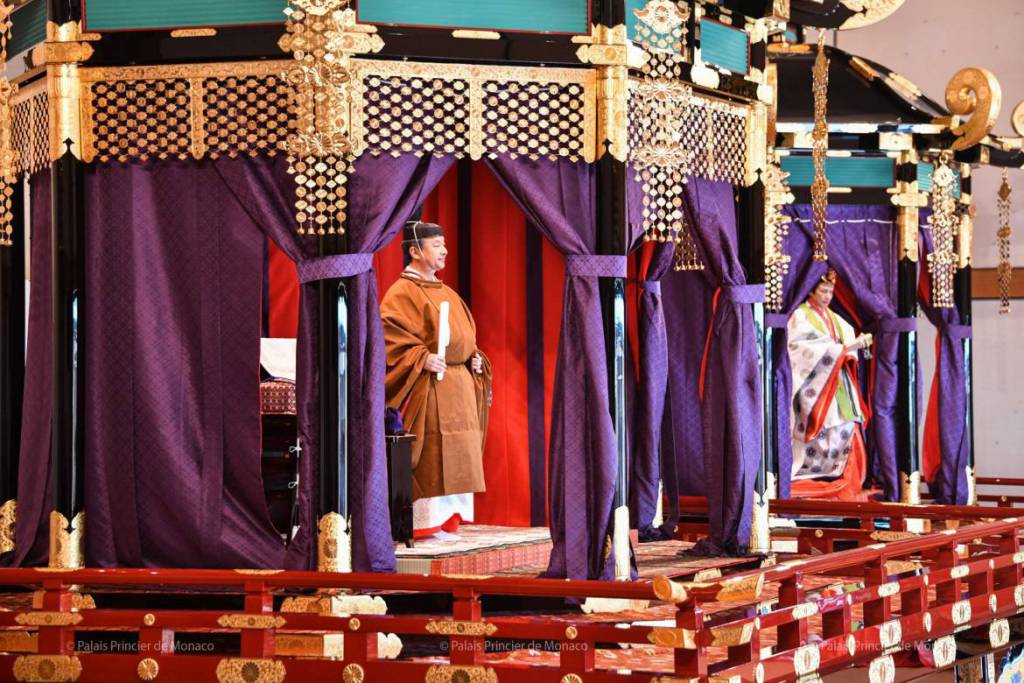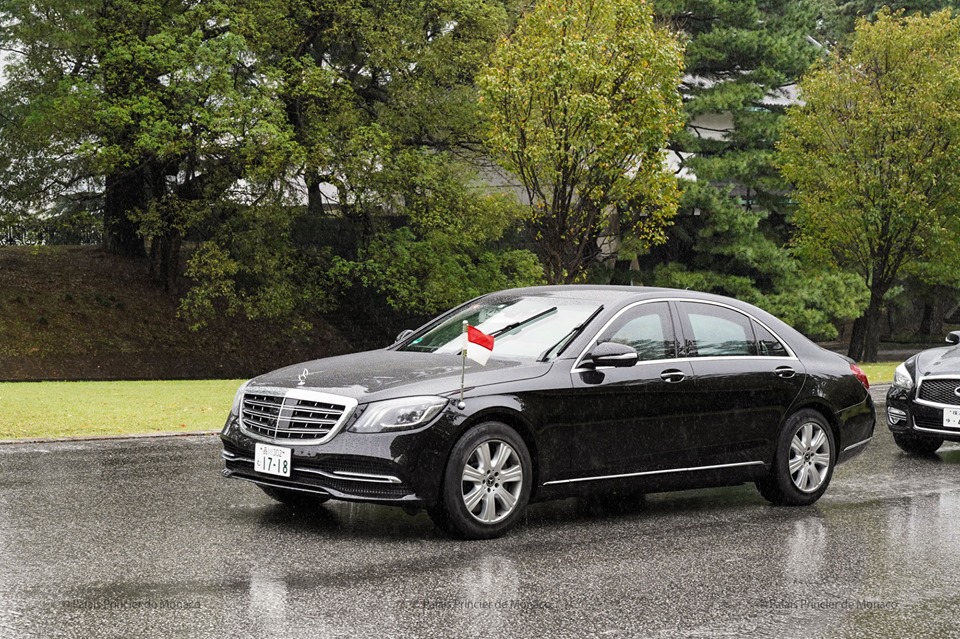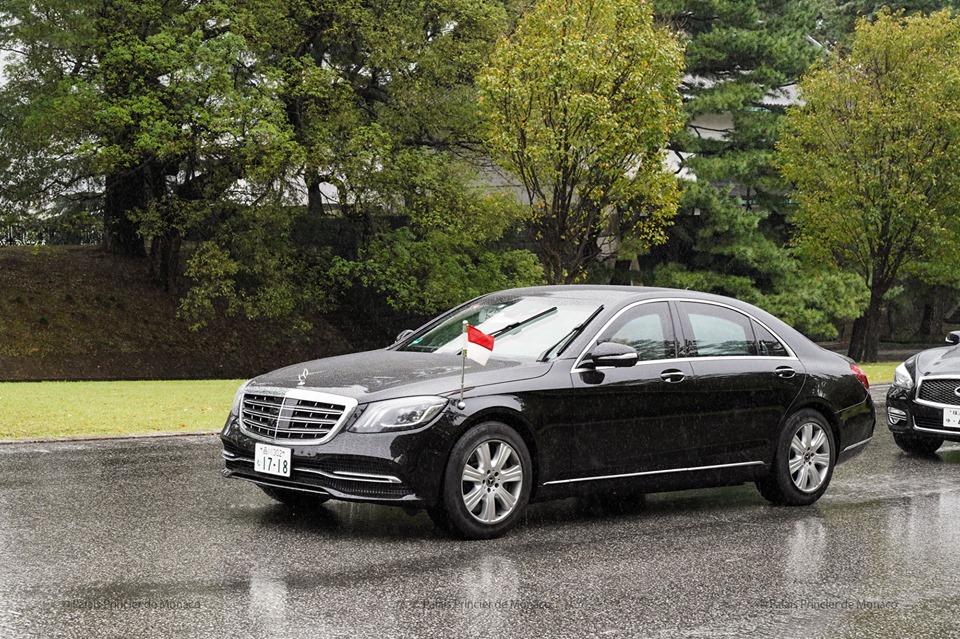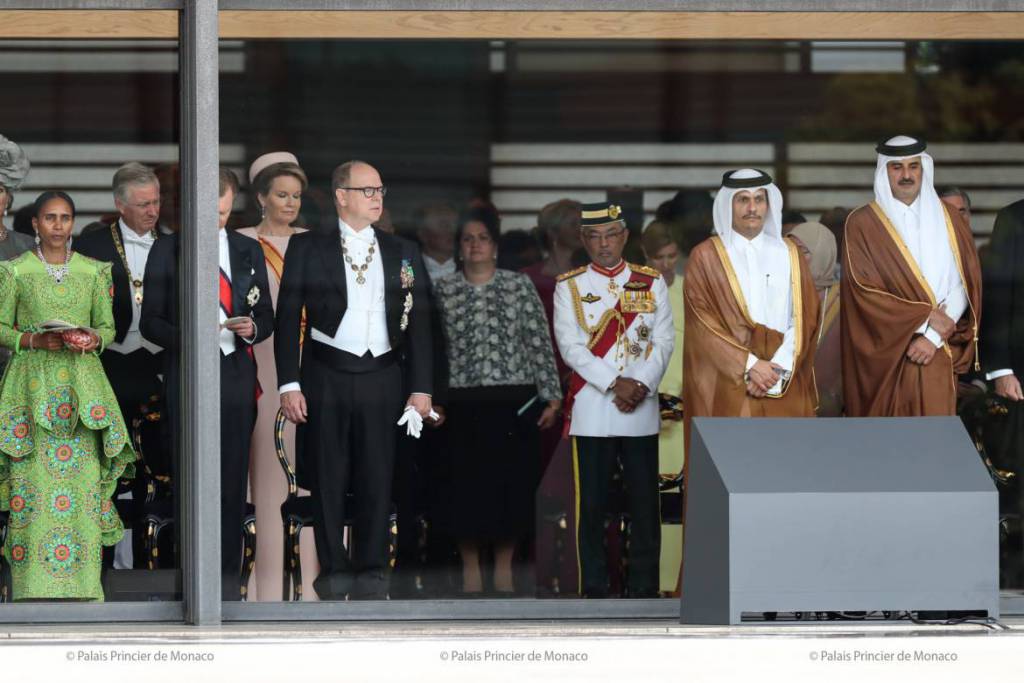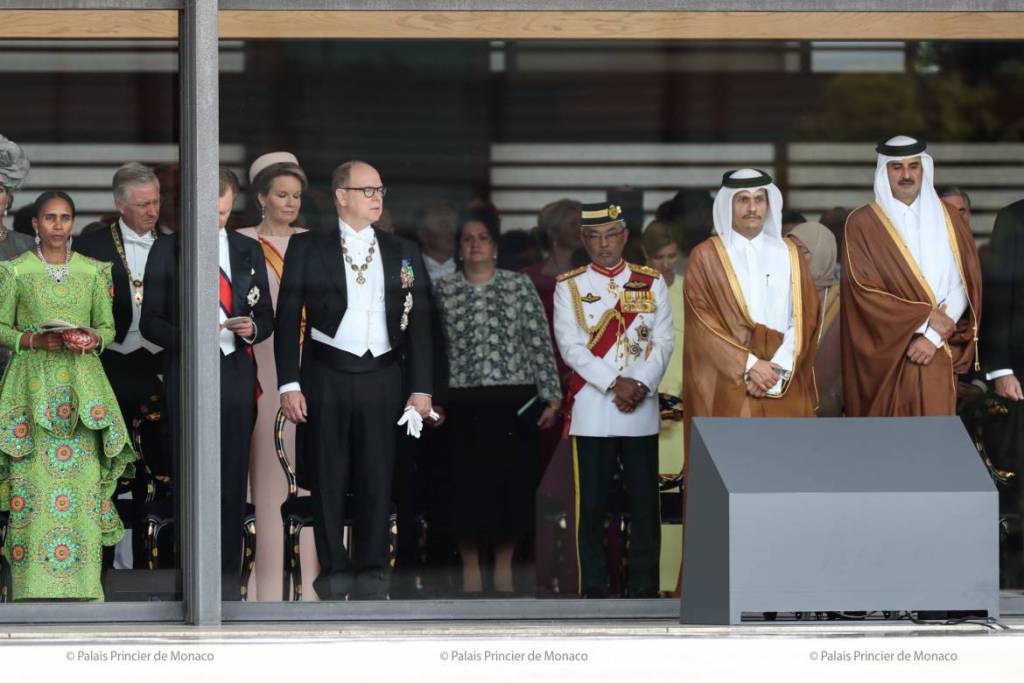 Emperor Naruhito is the 126th Emperor of Japan. Japan entered the Reiwa era (fortunate harmony) on 1 May, the day on which Emperor Akihito's elder son, Naruhito, ascended the throne. In 1990, Prince Albert, then Hereditary Prince, attended the ceremonies of Emperor Akihito's enthronement.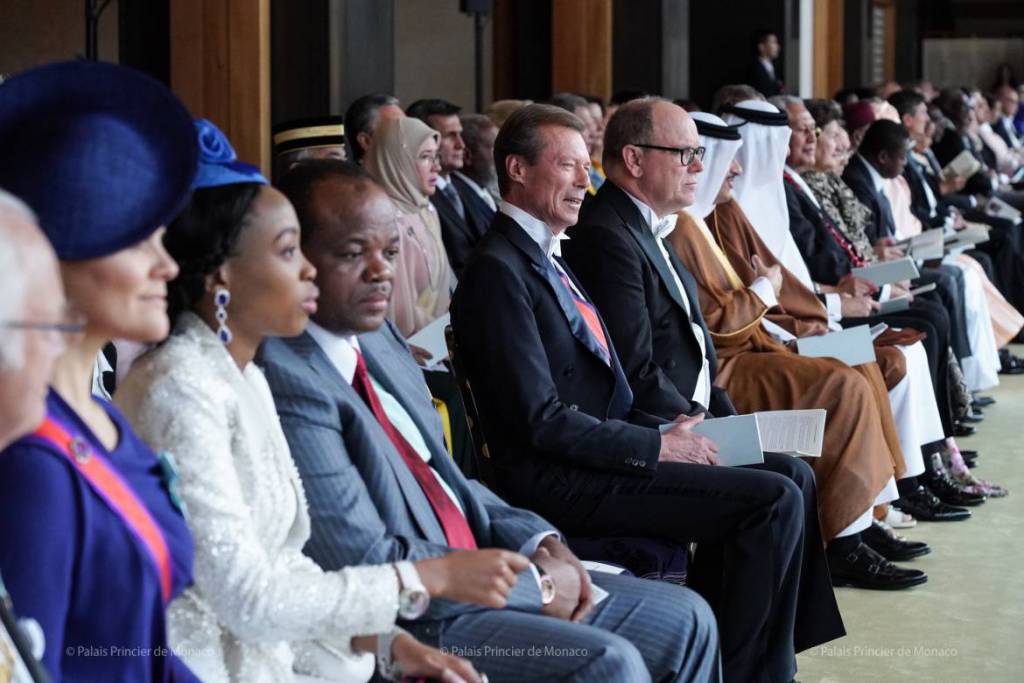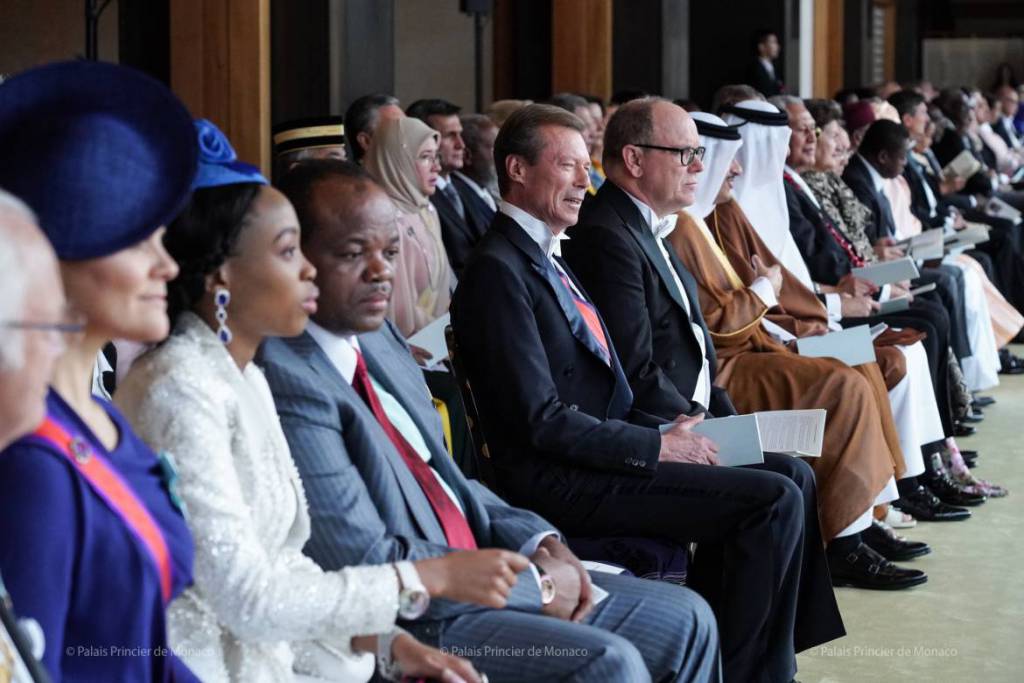 In the evening, a Banquet was offered to the Heads of Delegations at the Imperial Palace by His Majesty Emperor Naruhito and Empress Masako.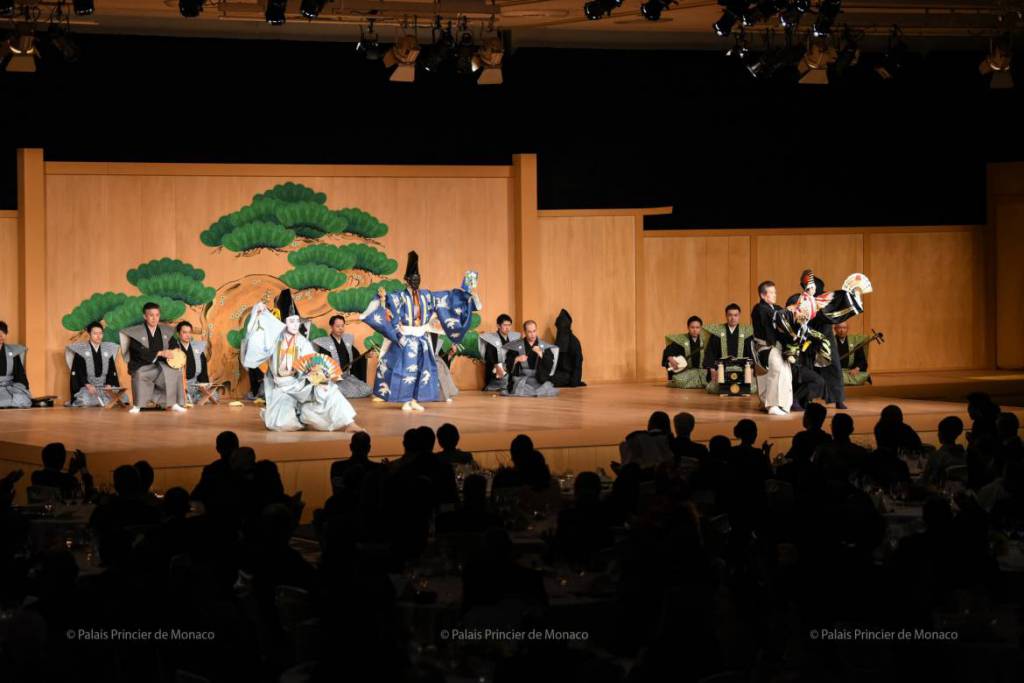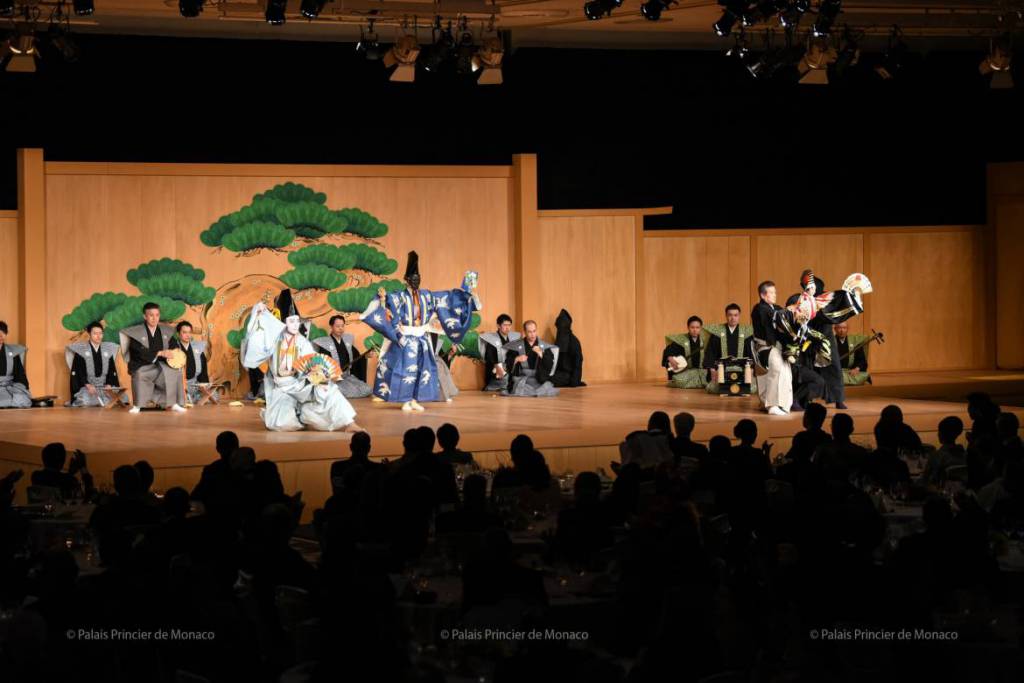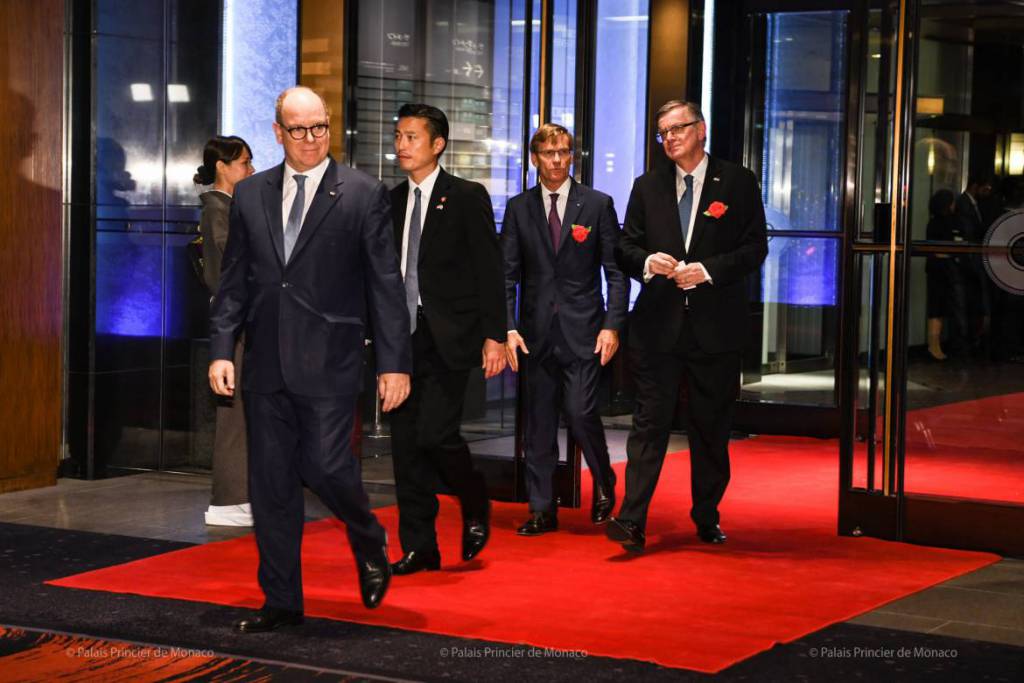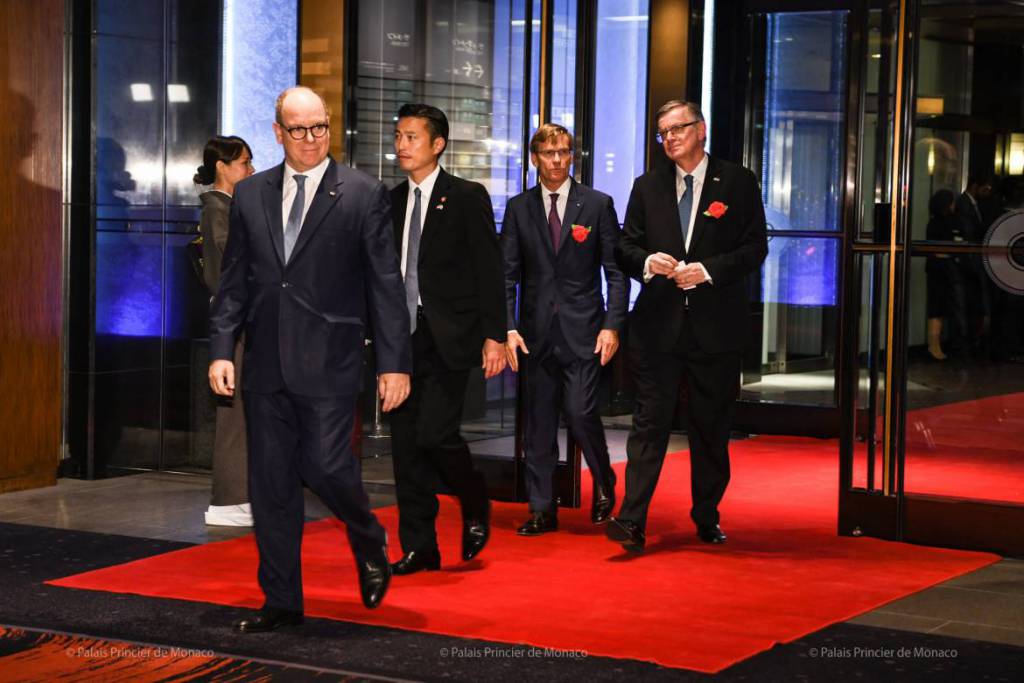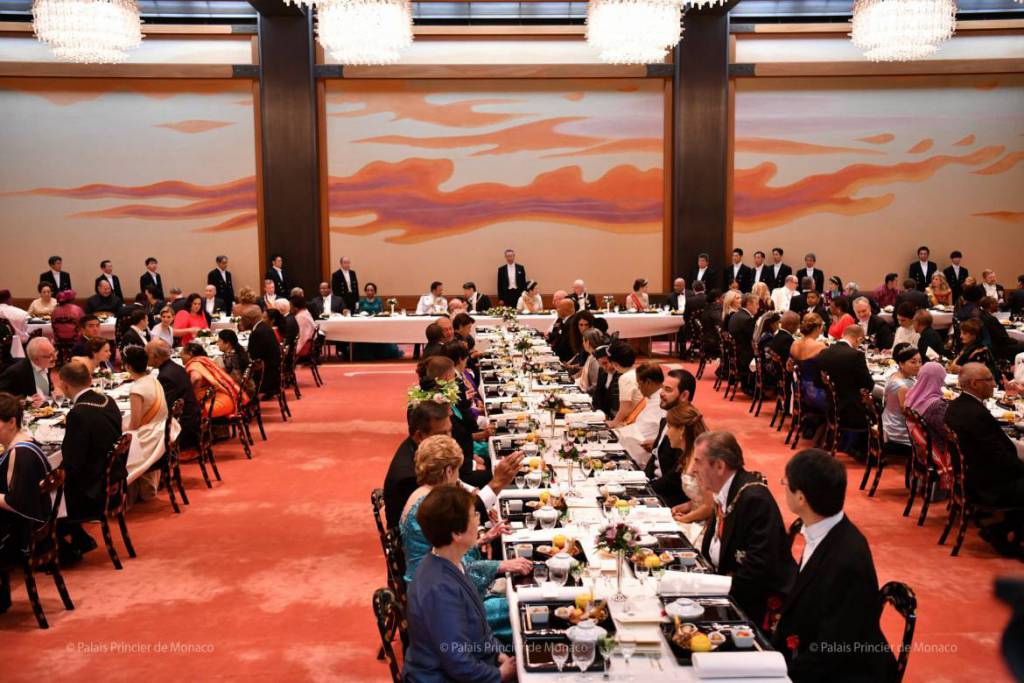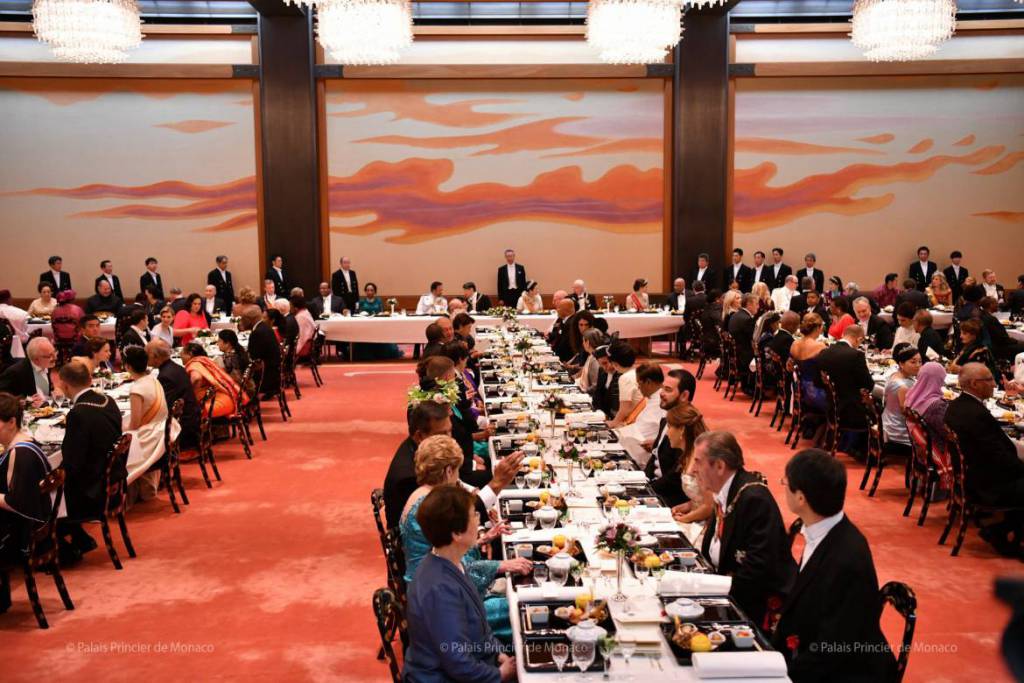 Prince Albert meets Prime Minister Shinzo Abe in Tokyo
On Wednesday 23 October Prince Albert attended a dinner with Prime Minister Shinzo Abe at the Akasaka Palace. Prince Albert and the Japanese Prime Minister spoke about various topics, welcoming ties strengthened since the establishment of diplomatic relations in December 2006.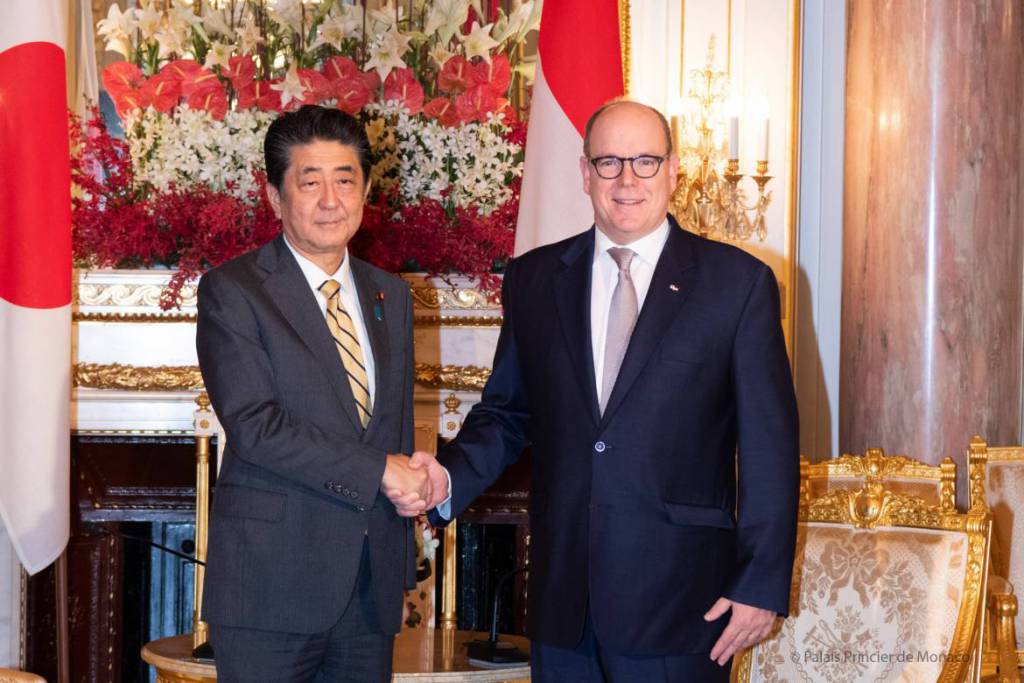 Topics discussed between the Prime Minister and the Prince included the Tokyo 2020 Olympic and Paralympic Games, the environment and Japan's initiative at the G20 summit in Osaka last June, aimed at reducing plastic waste in the oceans to zero by 2050.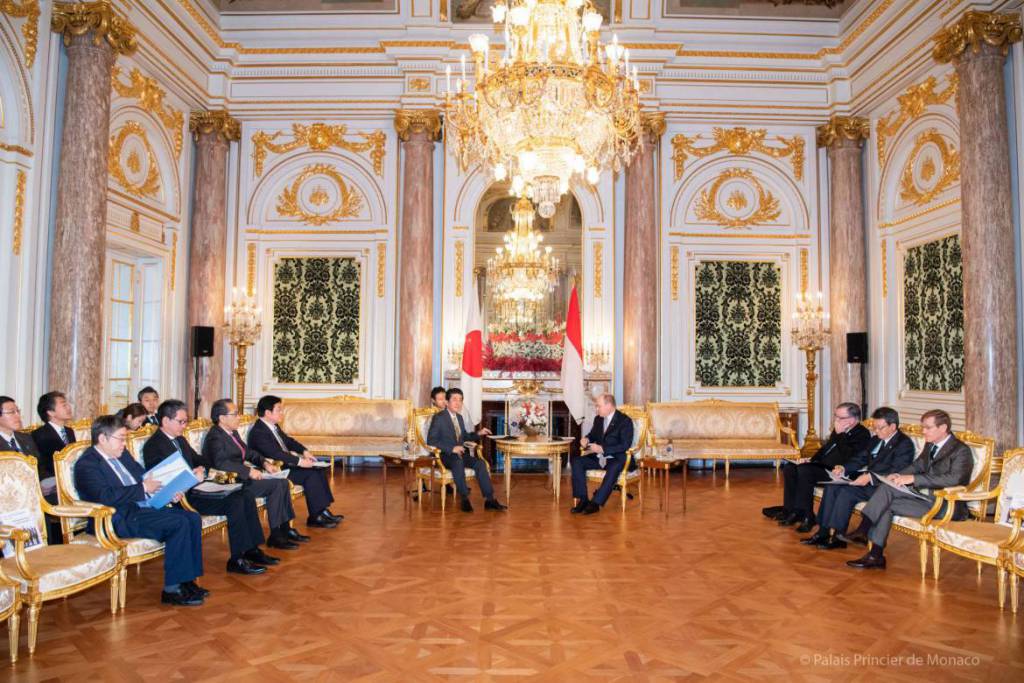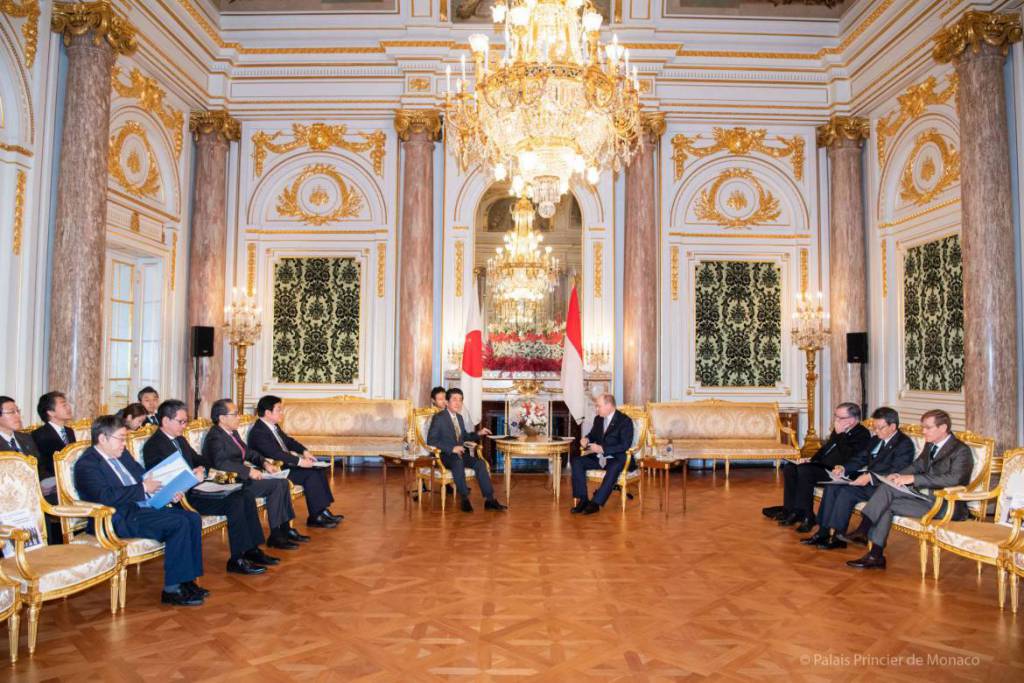 Prime Minister Shinzo Abe expressed his gratitude to the Sovereign for the message of condolences and solidarity received after Typhoon Hagibis.  At the end of the discussion, Prime Minister Shinzo Abe said he was honoured by the meeting.
Prince speaks in Rome about Cities and the Environment
The Italian branch of the Prince Albert II of Monaco Foundation organized a scientific conference, in partnership with Rome's City Council and the University Sapienza di Roma, on the theme of "Smart Cities, forests and protection of water" on 17 October, in the presence of the Sovereign.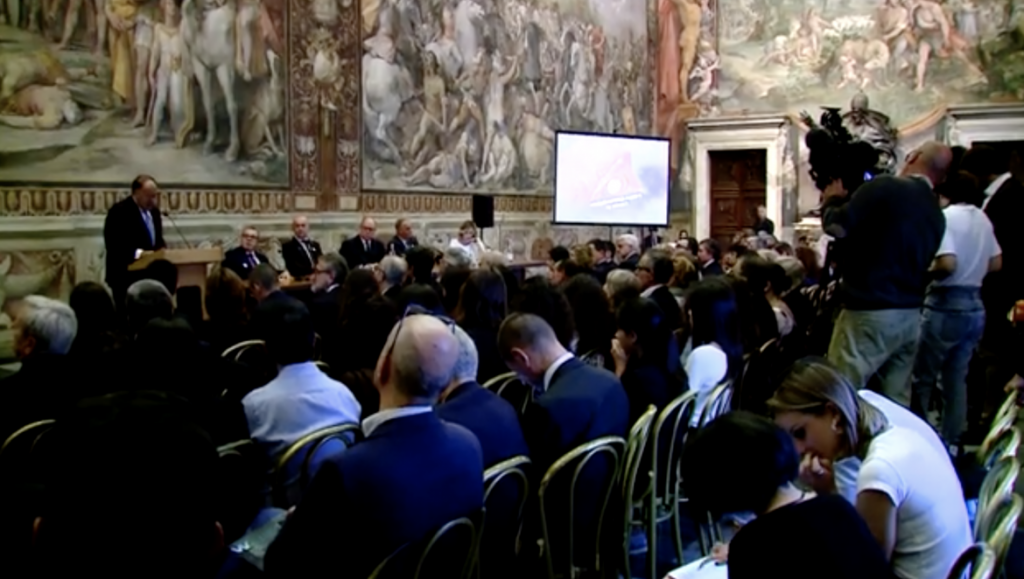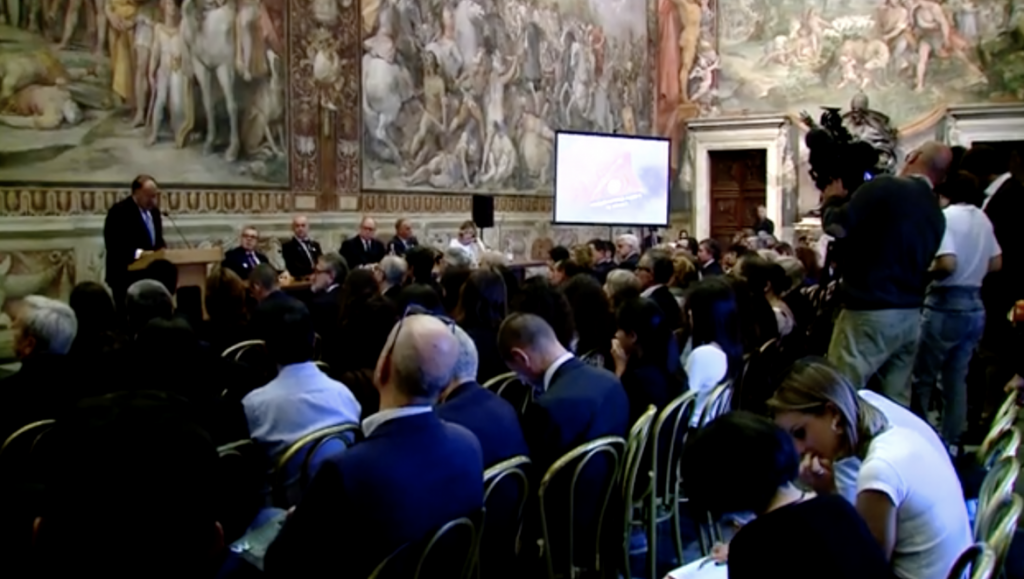 Prince Albert II spoke in front of 200 guests with Virginia Raggi, Mayor of Rome, Eugenio Gaudio, Rector of the University, and Professors Carlo Blasi and Marco Petitta on issues related developing our cities while better respecting the environment, water and forests, particularly with urgency of climate change.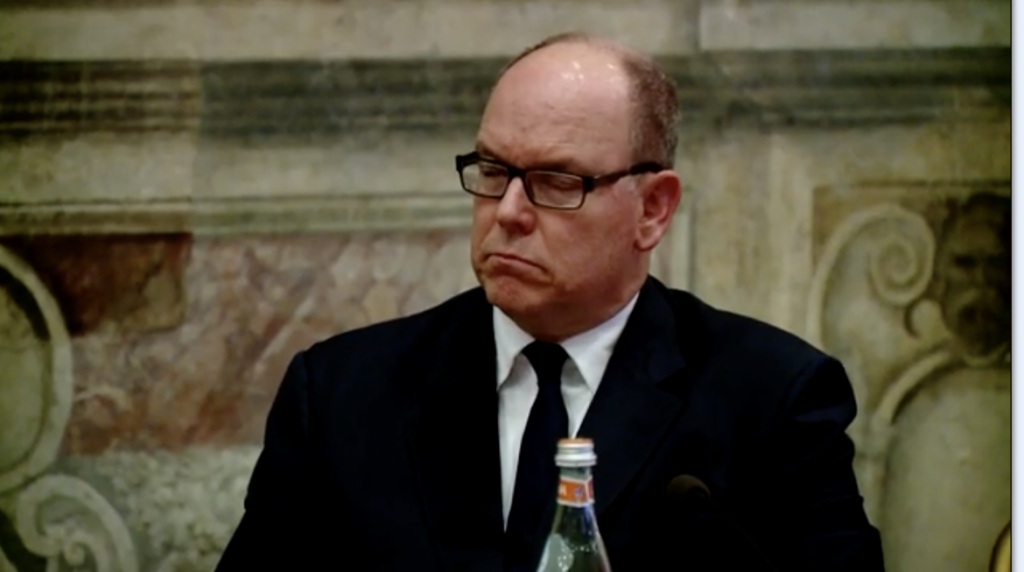 In his speech, the Prince spoke about the relationship cities have with nature and that the way we design our cities reflect our broader relationship to the environment and the planet.