Princely news
Prince Albert II and Princess Charlene celebrate 11th Wedding Anniversary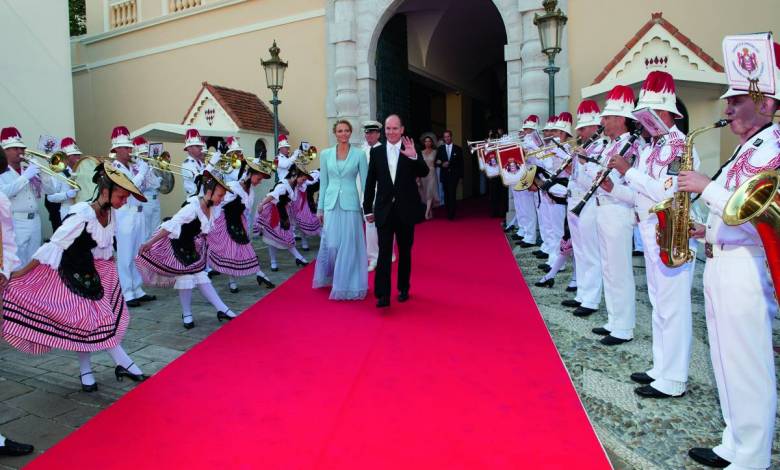 Prince Albert and Princess Charlene celebrated their 11th wedding anniversary on 1 July. To commemorate the special occasion, the Princely couple posted a new portrait from the gardens of the Prince's Palace on social media, showing Prince Albert II in a navy blue suit with a silver tie and Princess Charlene in a long, turquoise dress by Louis Vuitton.
Last year, the couple couldn't celebrate their ten year wedding anniversary together, when Princess Charlene was grounded in South Africa with health issues. Prince Albert II and Princess Charlene were wed during a dazzling ceremony in 2011, the first royal wedding in Monaco in 55 years, since Prince Rainier and Grace Kelly tied the knot.
Princess Charlene attends Water Safety Day 2022
After being postponed for two years, Water Safety Day was back in Monaco, with Princess Charlene in attendance, on 30 June. Hosted by the Princess Charlene Foundation and the Academy of Monaco de La Mer, forty students came together on Larvotto beach for a fun day of workshops. Princess Charlene and the students all wore matching bright red outfits while helping raise awareness about water safety, first aid and lifesaving.
Princess Caroline attends Pavillon Bosio Art School's Award Ceremony
Representing her brother, Prince Albert II, Princess Caroline attended the award ceremony for Monaco's Pavillon Bosio Visual Arts School at the Town Hall on 29 June. Mayor Georges Marsan, who is also the Chairman of the school's administrative commission, was in attendance. The school offers degrees in visual arts as well as courses, workshops and events to promote contemporary art in Monaco.
United Nations Ocean Conference: Prince Albert II gives Opening Speech 
The 2nd edition of the United Nations Ocean Conference was opened with a speech by HSH Prince Albert II in Lisbon. The Prince Albert II Foundation, the Oceanographic Institute of Monaco and the Oceano Azul Foundation held a special event titled 'Polar Oceans: engine to the global ocean' as part of the UN Conference, which took place from 27 June to 1 July. The event brought scientists, experts, artists and filmmakers together to discuss the importance of the polar oceans and climate change.
During the 2nd day of the Ocean Conference, Crown Princess Victoria of Sweden sat next to Prince Albert II during a seminar on coral reefs organized by The International Coral Reef Initiative.
Charlotte Casiraghi presents Longines Global Champions Trophy in Monaco
The Longines Global Champions Tour was back at the Port Hercule on a picturesque horse jumping track in the heart of the Principality, with the world's best show jumpers competing for first place. Olympic Silver Medalist from the Netherlands, Maikel van der Vleuten was presented with a first place trophy by Charlotte Casiraghi, who competed in the Longines jumping competition in Paris in 2015.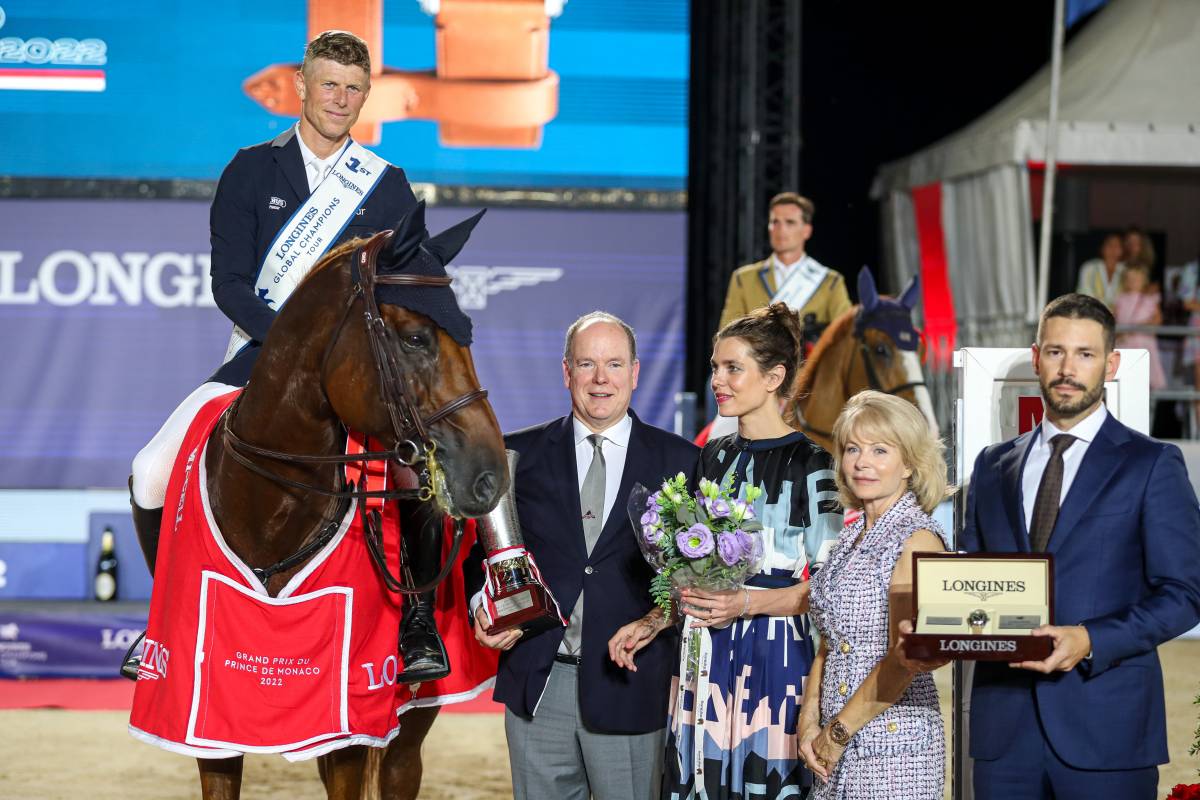 Monaco Public Security celebrates 120 years with Prince Albert II and Charlotte Casiraghi
Monaco's Public Security Institution celebrated its 120th anniversary in the presence of Prince Albert II and Charlotte Casiraghi, the institution's godmother, at the Oceanographic Museum. During the event, Prince Albert II spoke about how the institution was established by Prince Albert I, who wanted a modern and efficient police force, before affirming that although Monaco is one of the safest democratic States in the world, it is necessary to remain vigilant. The Sovereign also paid homage to Staff Sergeant Thierry Pérard.
Police Commissioner Richard Marangoni unveiled several surprises for the occasion: a book recapping the last 120 years of service with 460 pages and 500 illustrations, a newly designed commemorative medal featuring a policeman's cap and crest on one side and the effigies of Princes Albert I and Albert II on the other, a new hymn composed by the Rainier III Academy, two commemorative watches, a commemorative stamp and a comic book produced with Editions du Précurseur which will be available in November.
Beatrice Borromeo attends Ferrari Cavalcade Riviera Finale in Monaco
A historic Ferrari Cavalcade Riviera, culminating in a grand parade through Monaco and a final celebration on the Place du Casino, took place last weekend. Beatrice Borromeo, her sister Lavinia and her daughter, Vita Elkann, were present for the event's grand finale.
Initially planned for 2020 and postponed due to the pandemic, the extraordinary event took place over four days with a historic amount of participants: 144 cars with crews from over 30 countries. The Ferrari Cavalcade set off on 27 June from Sanremo, travelling along the coast to Monaco and visiting the Vicoforte sanctuary. The fourth driving day, 30 June, saw the cars cross the legendary Col de Turini pass and end their journey with a big display.