Princely news
Prince Albert II holds up #WhiteCard and other princely news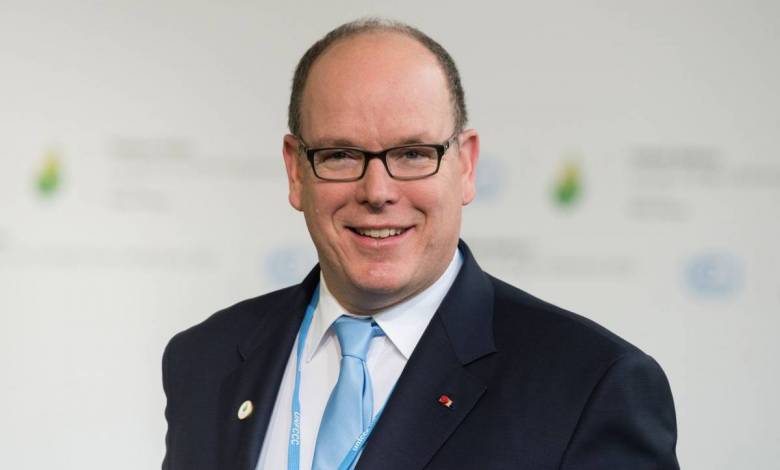 Prince Albert II holds up #WhiteCard while receiving Pierre de Coubertin Prize
On 28 March at the Monaco Embassy in Paris, Prince Albert II was presented with the Pierre de Coubertin Prize by the President of the Association of Sports Writers, Thomas Bauer. The distinction was awarded to him for his unwavering support for dialogue and peace through the power of sport, in particular through his functions as Patron of Peace and Sport.
With the #WhiteCard day for Peace and Sport on 6 April, Prince Albert II raised a white card while accepting his prize, to convey that sport is an answer to several challenges within society and that it can contribute to building a more inclusive and peaceful world.
100th anniversary of Barclays Monaco attended by Prince Albert II
To celebrate 100 years of being in the Principality, Barclays organized a special exhibition featuring many historical objects, which was attended by Prince Albert II. The exhibition includes a gold signet ring dating from 1570, created by Thomas Gresham, banker to Queen Elizabeth I and founder of the Martins Bank, which was sold to Barclays in 1969. Also on display is a register from the Oxford Old Bank, which was attached to Barclays in 1900, showing Oscar Wilde's account, as well as the first UK credit card, introduced by Barclaycard in 1966. Throughout 2022, Barclays will hold several events to commemorate its centenary in Monaco.
CHPG Court named after Prince Albert I
Prince Albert II officially inaugurated the court at the entrance of the Princess Grace Hospital Centre in the name of his great-grandfather on Saturday, as part of the commemorations for the centenary of the death of Prince Albert I (1922-2022). At the foot of the Maternity Tower, the Sovereign unveiled a plaque with Benoîte de Sevelinges, director of the hospital, in the presence of several local political figures.
120 years ago, the CHPG was originally inaugurated on 9 April 1902 by Prince Albert I. The hospital was once located above the Porte-Neuve, where the Bosio Pavilion is currently located.