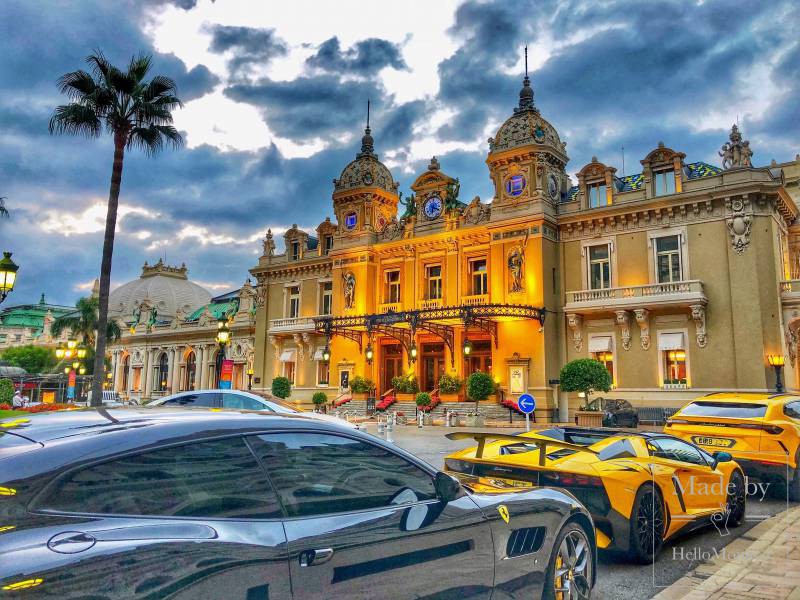 The Principality was chosen this year as the departure point for the symbolic 'Light us' torch, before it made its journey to COP 24 in Poland. Prince Albert II of Monaco signalled the start of the #RoadToCOP24 relay on Saturday 24 November.
10 electric vehicles departed the Principality of Monaco under the support of the Prince Albert Foundation, and will reach Katowice in time for the conference (which begins on 2 December) by way of several major European cities. 20 young people from the Euro-Mediterranean zone will also be making the same journey by rail, to promote global sustainable travel.
Prince Albert II kicked off the journey to the conference by holding up the symbolic torch (an energy-smart and connected piece of technology which was launched at COP 21) during the ceremony on the palace square.
COP24 is the informal name for the 24th Conference of the Parties to the United Nations Framework Convention on Climate Change (UNFCCC).  The UNFCCC is a "Rio Convention", one of three adopted at the "Rio Earth Summit" in 1992. The UNFCCC entered into force on 21 March 1994 and today, it has near-universal membership.  Preventing dangerous human interference with the climate system is the ultimate aim of the UNFCCC.
During COP24, which will take place this year from 2-14 December, the Polish Presidency plans to focus its attention on three key topics:
Technology – to show that there are climate-friendly modern solutions, such as electro-mobility, allowing for sustainable urban development, clean air and job opportunities.
Human – emphasizing the need to lead change together with people through solidarity and fair transformation of regions and industrial sectors.
Nature – including multifunctional and sustainable forest management as part of climate neutrality and the role of forests as 'carbon sinks' (removing carbon dioxide) and support for a synergic view of the three UN key conventions: climate, biodiversity and desertification.