Princely news
Princely Couple and President Macron gather for Remembrance Day and other princely news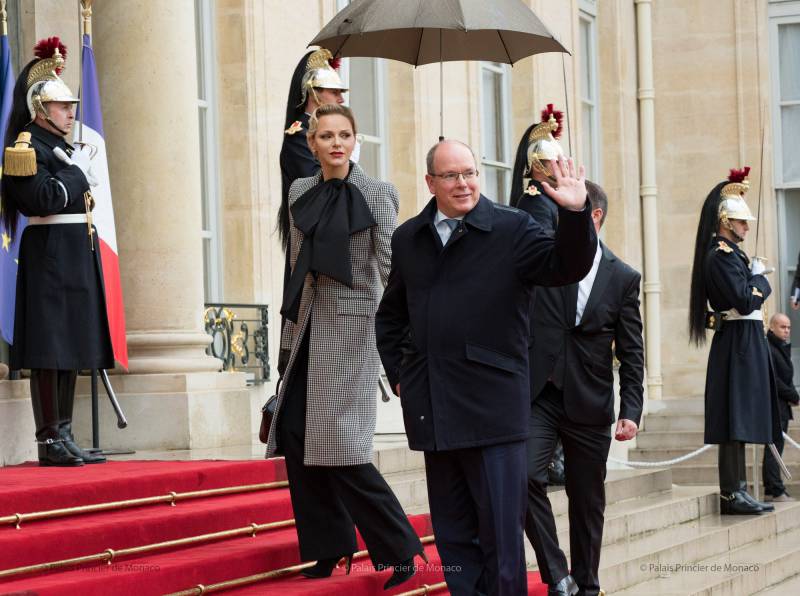 Princely Couple and President Macron gather for Remembrance Day
Emmanuel Macron, President of the French Republic, invited Prince Albert and Princess Charlene to attend Remembrance Day to commemorate 11 November 1918, the end of the First World War. On Saturday 10 November in Paris, Prince Albert and Princess Charlene attended a dinner at the Musée d'Orsay alongside 70 Heads of State and Government present for the occasion. Upon their arrival, the Princely Couple was welcomed by Jean-Yves le Drian, French Minister of Foreign Affairs and Franck Riester, French Minister of Culture.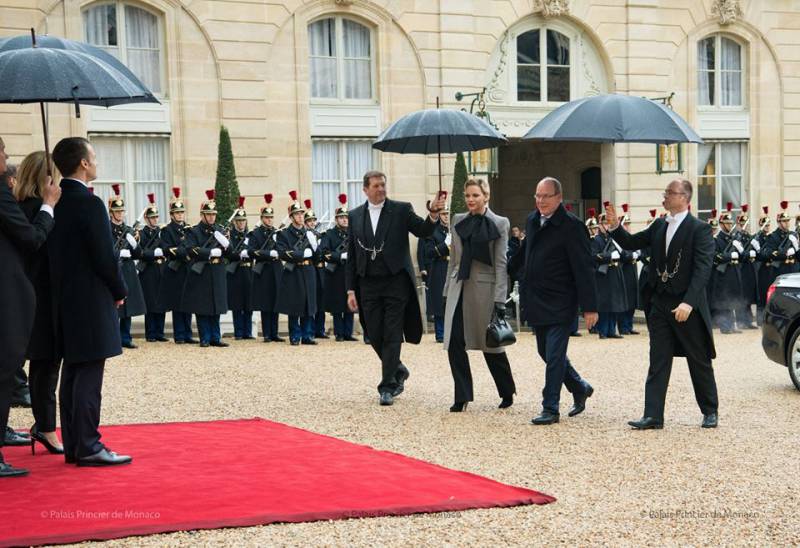 On Sunday 11 November, the Princely duo went to Elysee Palace before arriving at the Arc de Triomphe, where an International Ceremony took place in the presence of 3,400 guests from France and abroad. Punctuated by music and songs, this solemn and moving ceremony concluded with Ravel's Boléro, performed by the European Union Youth Orchestra.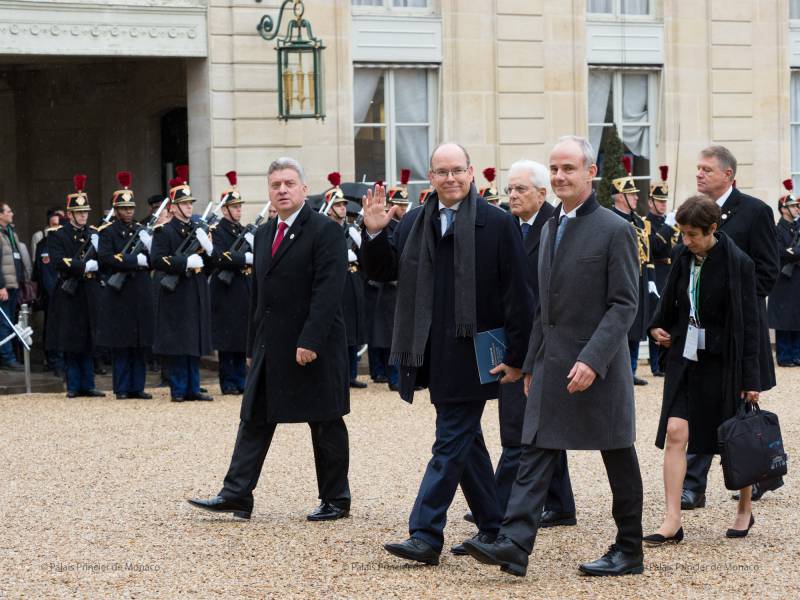 Prince Albert then returned to Elysée Palace where a lunch was organized for Heads of State and Government. Wives and husbands were invited to the Château de Versailles for a lunch chaired by Brigitte Macron, followed by a concert given by the Vienna Philharmonic Orchestra.
In the afternoon, Prince Albert participated in the Paris Peace Forum in La Villette and gave a speech recalling that Monaco has always been a strong advocate for peace.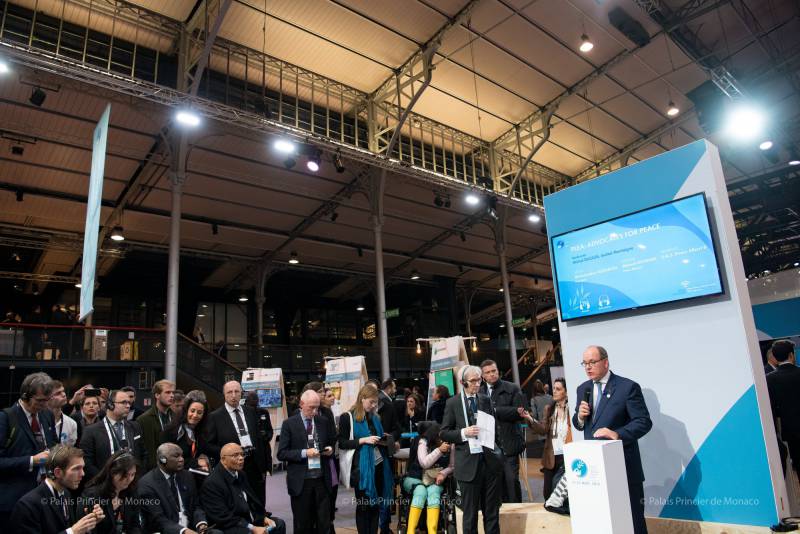 Brigitte Macron hosted Princess Charlene and her twins
French First Lady Brigitte Macron hosted Princess Charlene of Monaco and her twins Crown Prince Jacques and Princess Gabriella at Elysée Palace in Paris. Princess Charlene shared on her Instagram account the photos taken during that visit with the title "Our twin's first trip to Paris and tea with Madame Macron" and she added "Merci pour votre hospitalité. Nous adorons Paris! (Thank you for your hospitality. We love Paris!)". (Source: www.newmyroyals.com)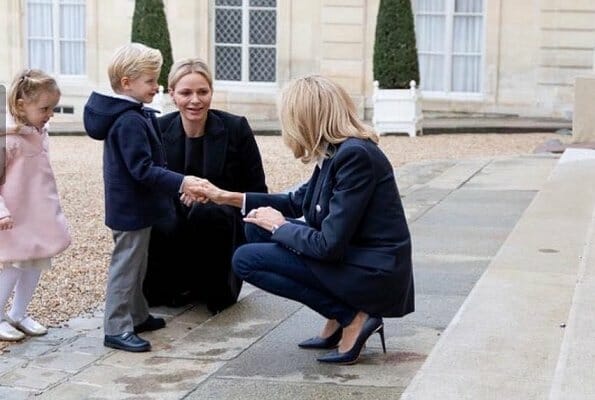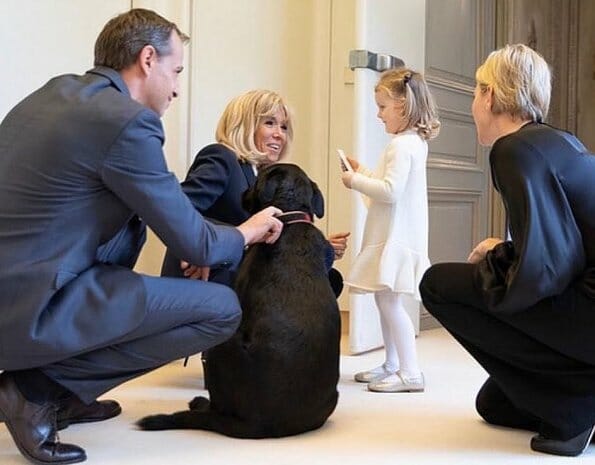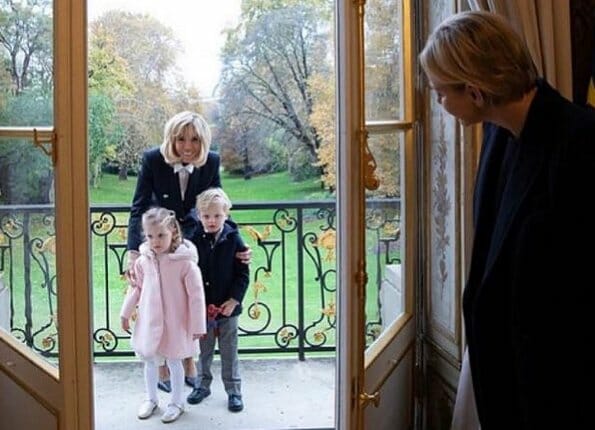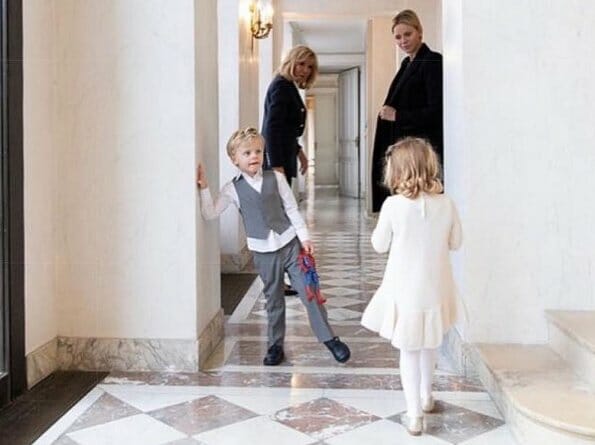 Prince Albert made Grand Cognac Ambassador
The Prince of Monaco spent Wednesday morning in Cognac, where he was awarded the Grand Cognac Ambassador diploma.  He was received for two hours at the Bureau National Interprofessionnel du Cognac, not far from the vineyards of Charente, where President Patrick Raguenaud presented him the diploma. The Prince is the first personality to obtain this honour.
After receiving the award, Prince Albert, a known wine and cognac appreciator, expressed how cognac represents excellence and is part of the French cultural heritage.
Princess Charlene and Prince Albert visited the Red Cross Centre
Prince Albert and Princess Charlene of Monaco currently attends various events before celebrations of Monaco National Day 2018. On November 17, 2018, Prince Albert and Princess Charlene of Monaco visited the Red Cross Centre (Ans Croix-Rouge monégasque) in Monte-Carlo, and distributed gifts to beneficiaries of the Monaco Red Cross on the occasion of the national holiday. The National Day of Monaco also known as The Sovereign Prince's Day is currently annually celebrated on 19 November. (Source: www.newmyroyals.com)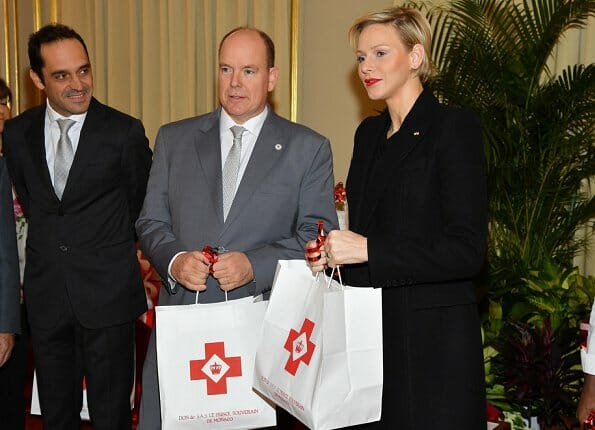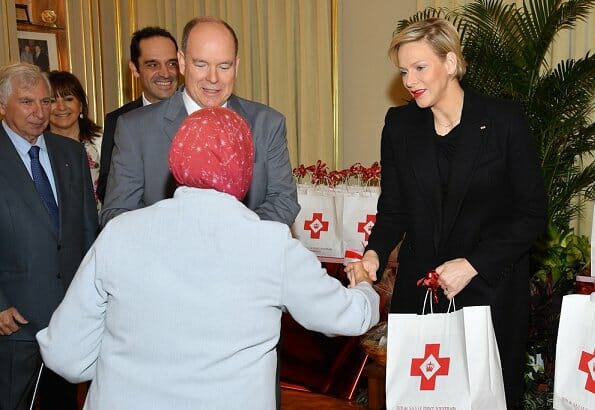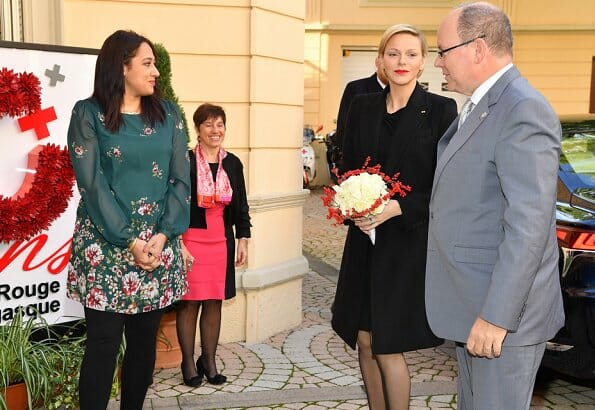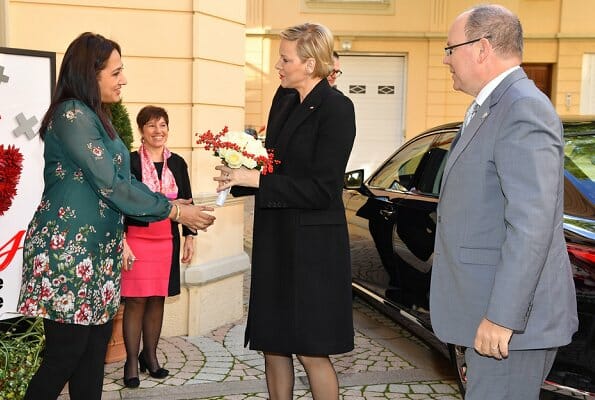 Princess Charlene and Princess Caroline attended the opening of Diocesan House
On November 16, 2018, Prince Albert of Monaco officially opened new Diocesan House (Agora – Maison Diocésaine). Princess Charlene and Princess Caroline of Hanover accompanied Prince Albert during the opening of Diocesan House. The building has an area of 1800 m2 and includes a chapel of 30 chairs, 5 rooms with a capacity of 130 persons, 9 offices, a library, an archive room and two bedrooms. Agora – Diocesan House will be open to the public from November 17. (Source: www.newmyroyals.com)