Princely news
Princely family attended the 43rd International Circus Festival of Monte-Carlo and other princely news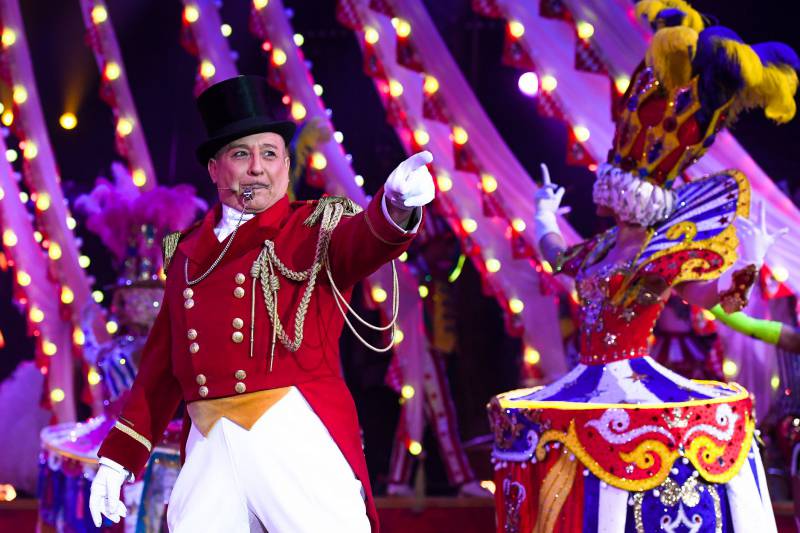 Photos of Prince Jacques and Gabriella taken in New York
On the official Instagram account of Princess Charlene, there is a photo of Crown Prince Jacques and Princess Gabriella taken in New York and a video consisting of a photo slide show. The photos were released yesterday with the message "First trip to NY. Great adventure and a wonderful experience! Thank You US". (The photos were probably taken on Christmas holiday and were recently shared.) (Source: www.newmyroyals.com)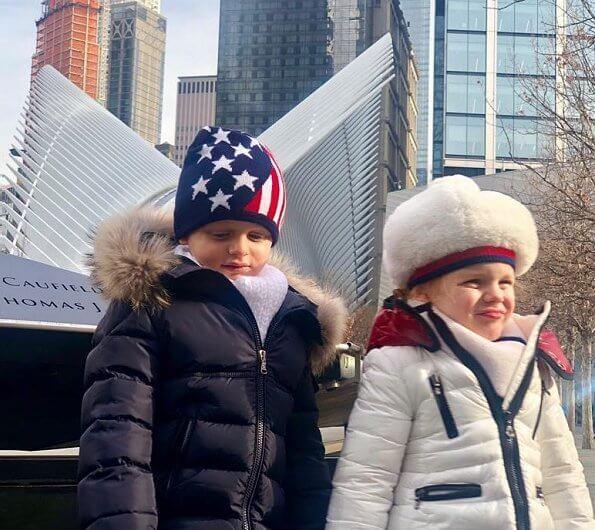 43rd Monte-Carlo International Circus Festival in Monaco
On January 17, 2019, Prince Albert II, Princess Stephanie, Louis Ducruet and his fiancée Marie Chevallier attended the opening ceremony of the 43rd Monte-Carlo International Circus Festival in Monaco. Since 1974, the International Circus Festival of Monte-Carlo is an annual festival held in Monaco. Princess Stéphanie is the President of the annual Monte-Carlo Circus Festival. This year's event runs until January 27. On January 18, 2019, Princess Stephanie of Monaco and her children Pauline Ducruet, Louis Ducruet and Camille Gottlieb attended the 2nd day of the 43rd International Circus Festival of Monte-Carlo in Monaco. (Source: www.newmyroyals.com)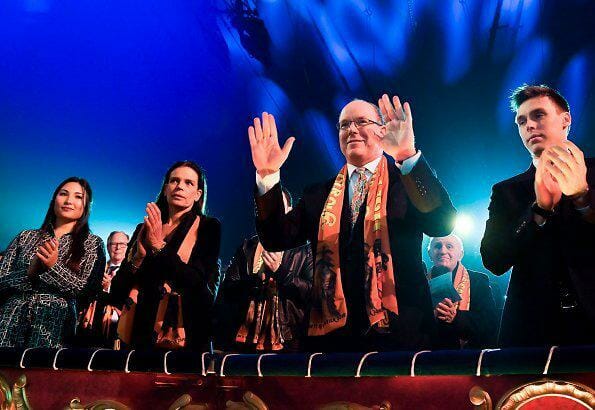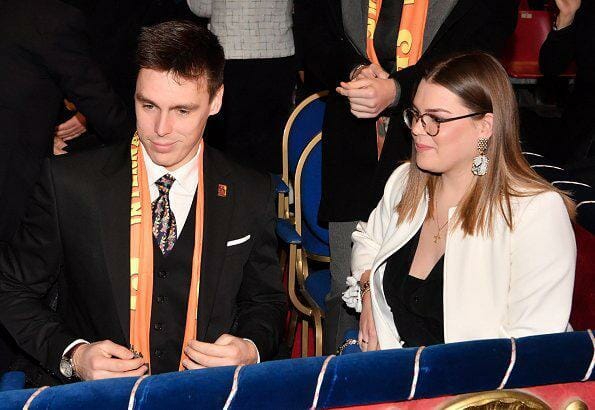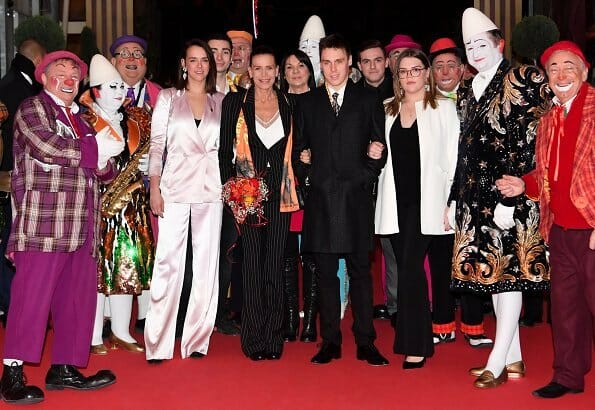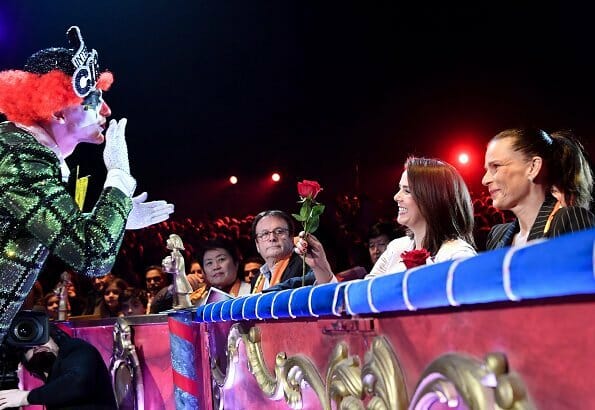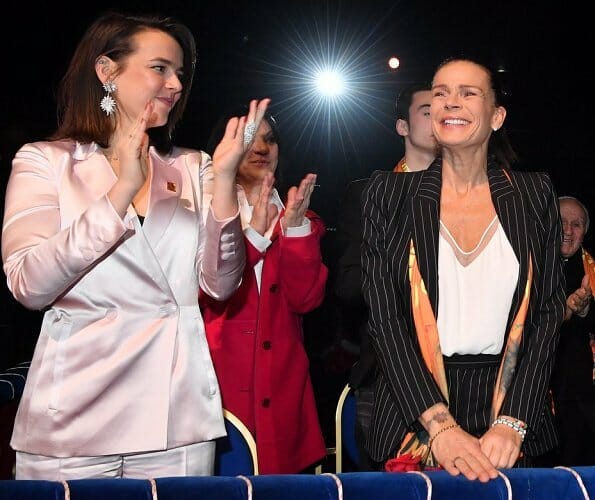 4th Day – 43rd International Circus Festival of Monte Carlo
On January 20, 2019, Prince Albert II, Prince Jacques, Princess Gabriella, Princess Stephanie of Monaco, Camille Gottlieb and Pauline Ducruet attended the 4th day of the 43rd International Circus Festival of Monte-Carlo in Monaco. Princess Stephanie is the President of the festival. The Princess first juried a circus show at age nine and today she oversees all aspects of the festival from selecting acts, to production. (Source: www.newmyroyals.com)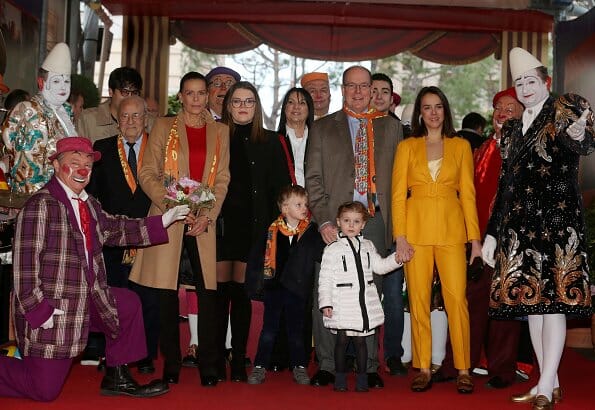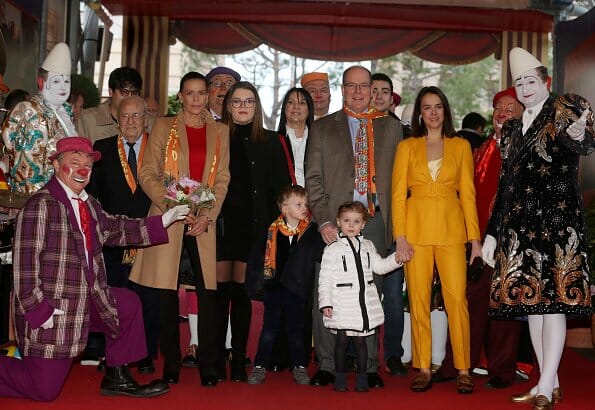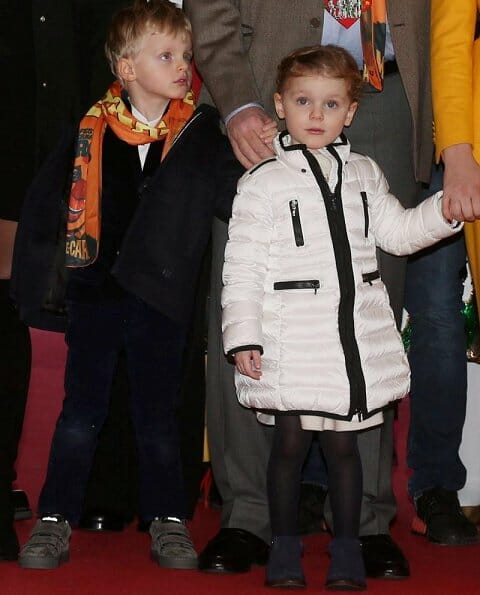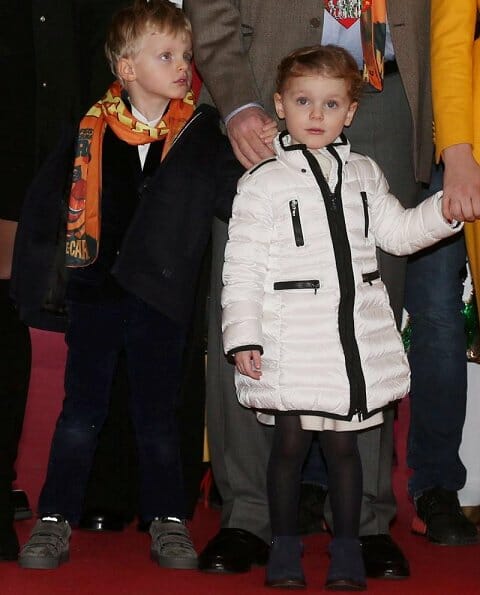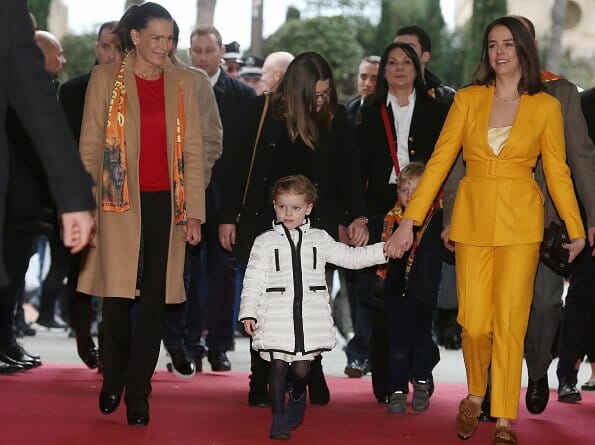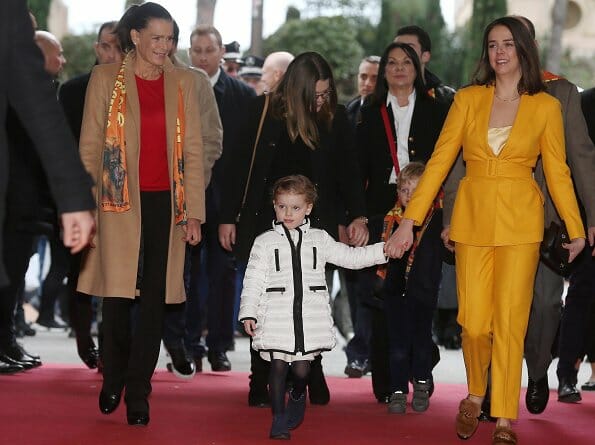 Princess Stephanie leads Rehearsals for 43rd International Circus Festival
HSH Princess Stephanie led rehearsals for the 43rd International Circus Festival of Monte-Carlo, which begins this Thursday.  Organized and chaired by the Princess, the Festival presents a selection of the world's best acts, under the Chapiteau de Fontvieille, every year.
Since its creation in 1974 by Prince Rainier III, the Festival has become one of the most prestigious world events in the circus arts. This year, more than 150 artists from 15 countries will perform in the famous Monegasque venue for a chance to win awards that will boost their careers.
The 43rd International Circus Festival takes place from Thursday 17 January to Sunday 27 January. montecarlofestival.mc
Prince Albert attends Institut de France Ceremony for Pierre-André Chiappori
On Monday 14 January, Prince Albert II travelled to the Institut de France in Paris to attend a ceremony in honour of Pierre-André Chiappori at the Academy of Moral and Political Sciences. The Prince presented Mr. Chiappori with a sword, in the presence of prestigious academicians, including Jean Tirole, Nobel Prize in Economics and Denis Kessler, who delivered the reception speech.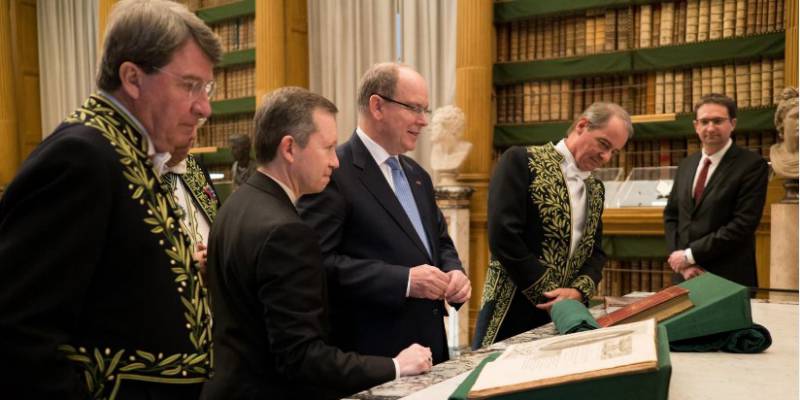 After graduating from the prestigious Ecole Normale Supérieure, Pierre-André Chiappori's long and brilliant career has taken him from research director at the CNRS, to teaching at the University of Paris I, the University of Chicago and at Columbia University in New York. Dr. Chiappori's work and publications focus on micro-economy.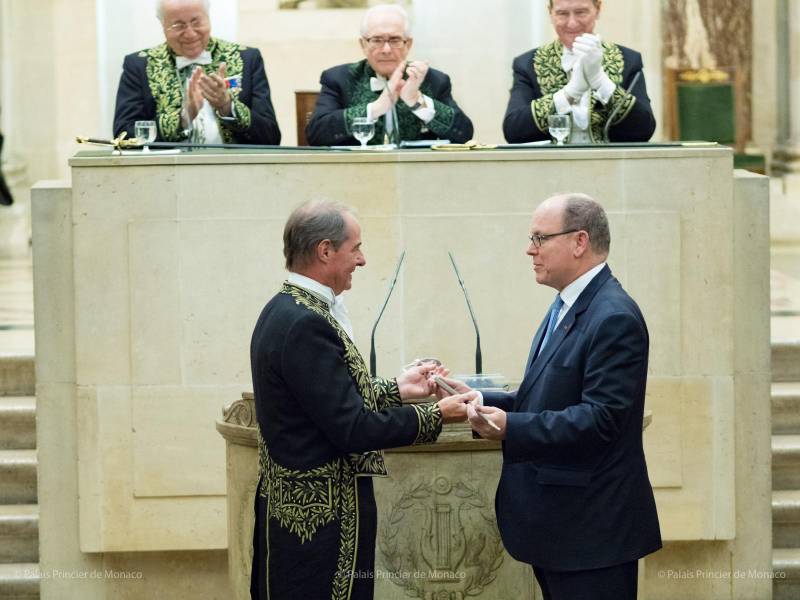 Mr. Chiappori is only the third Monegasque to become a member of the Institut de France, joining sculptor François-Joseph Bosio (Academy of Fine Arts in 1816) and Prince Albert I (foreign associate of the Academy of Sciences in 1909).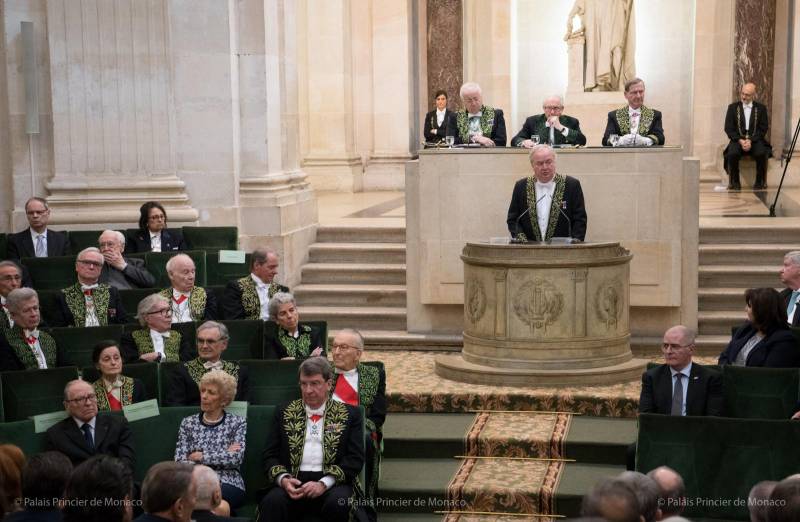 Prince Albert inaugurates a new home for FAR
Prince Albert II and Monseigneur Barsi inaugurated the new home for Foi Action Radiation (FAR).  The FAR Catholic association left its old premises for a newly renovated, four storey building with a panoramic view. This relocation was planned for several years, because the State of Monaco needed the land for the Grand Ida real estate project.  With 1,300 m2 of living space, the 184 m2 of outdoor space, the new premises include offices, an animation room for children, a kitchen and a chapel on the third floor.