Princely news
The Grimaldi Historical Sites network of Monaco: Prince Albert II visits two Italian regions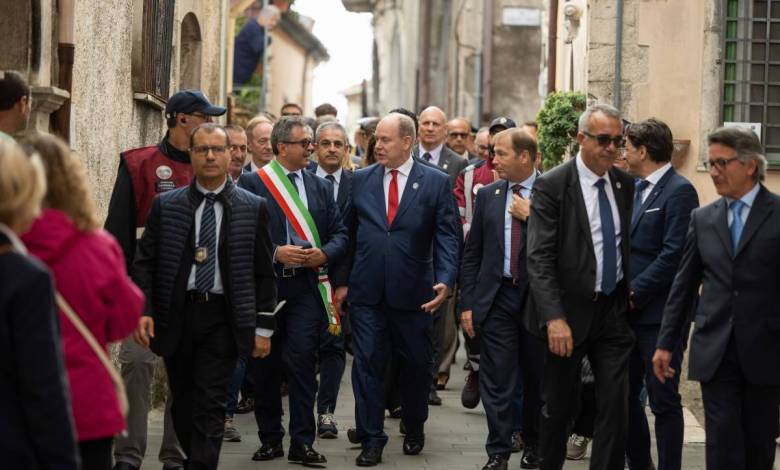 H.S.H. Prince Albert II is continuing his tour of the territories historically linked to his family, and visited regions in Southern Italy on October 3rd and 4th, 2022.
Prince Albert of Monaco landed at Gino Lisa airport in Foggia on Monday. He was on board a Falcon 8 X. After landing, he took the road in the direction of Candela.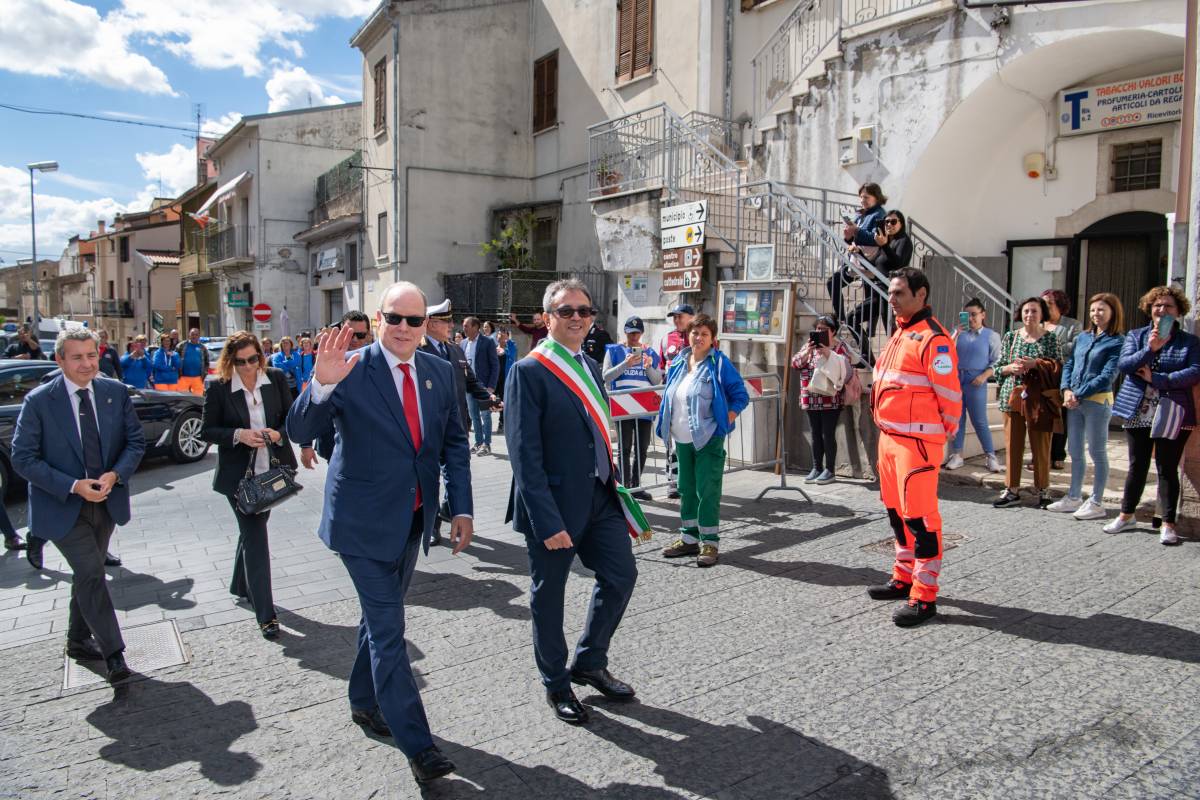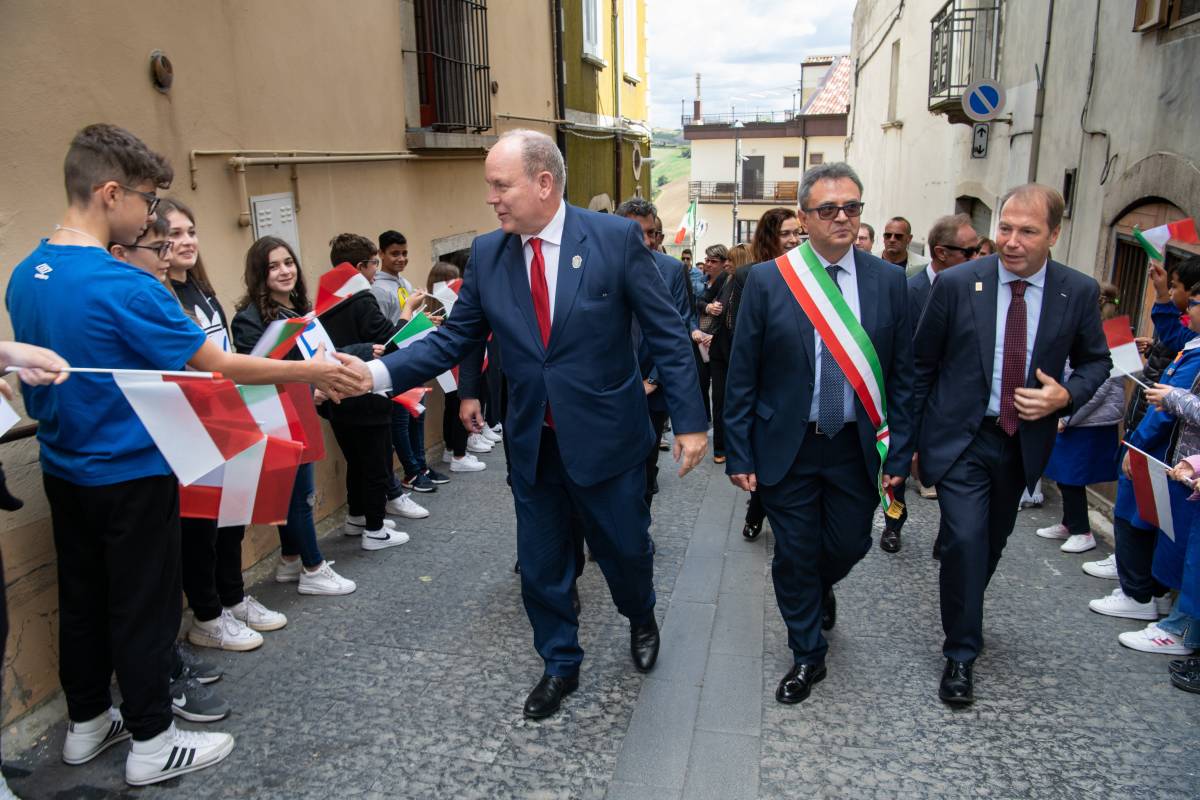 The Prince discovered Ripacandida, located in the province of Potenza, on Monday. Welcomed at the entrance to the town by the Mayor, Mr Giuseppe Sarcuno, the Sovereign Prince unveiled the sign indicating that it belonged to the network of Grimaldi Historic Sites of Monaco.
Then, guided by the Mayor, the Prince met the elected representatives of the town in the Town Hall before walking to the Piazza del Popolo to listen to the speeches given by the Mayor, the President of the Region Mr. Vito Bardi, and the Prefect Mr. Michele Campanaro. The Prince in his turn thanked the municipality and the local authorities for the warm welcome he had received, but also recalled the age-old links between the Principality and Ripacandida. He then unveiled the plaque commemorating His visit and christened the Belvedere of the Princes of Monaco.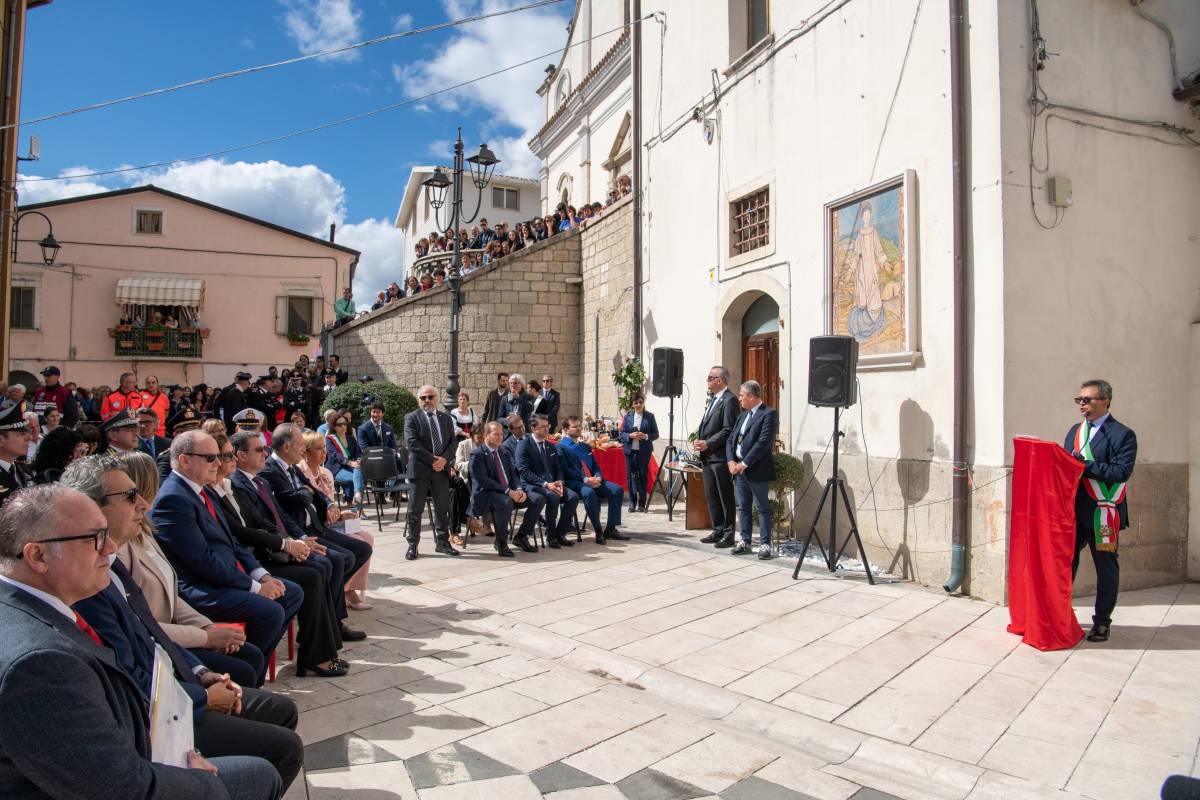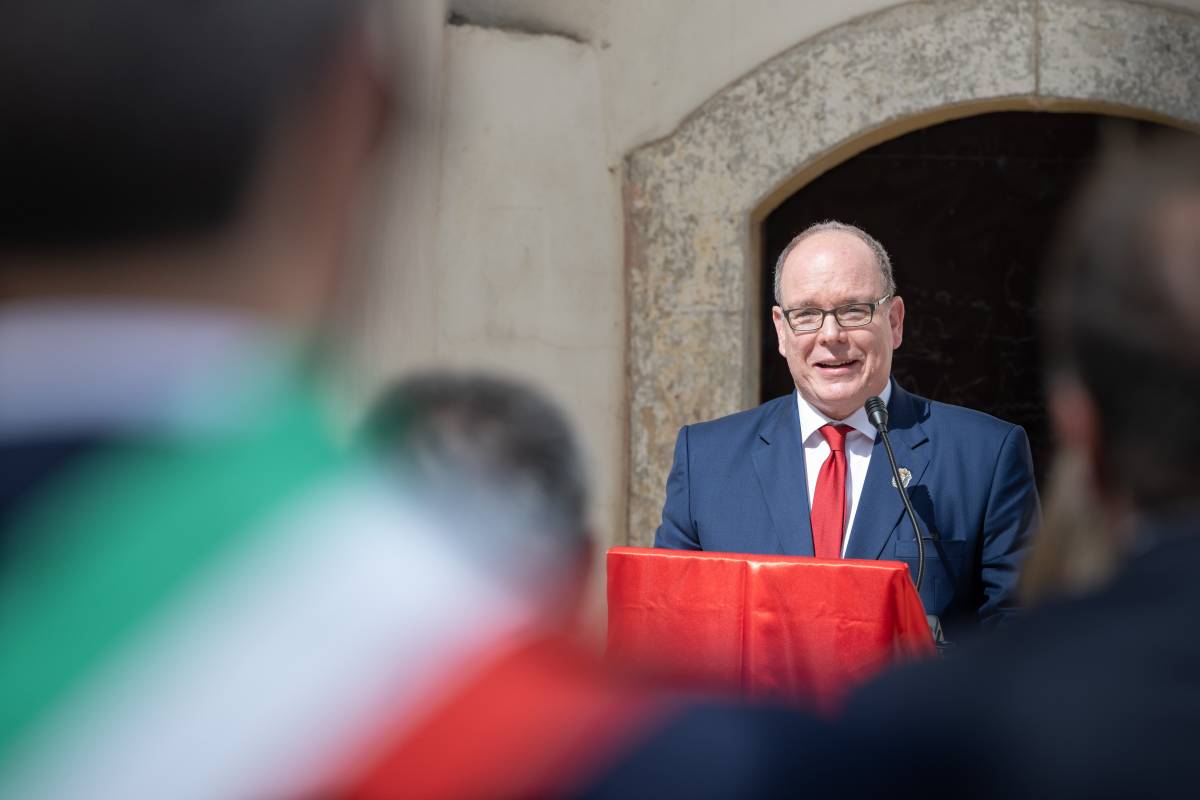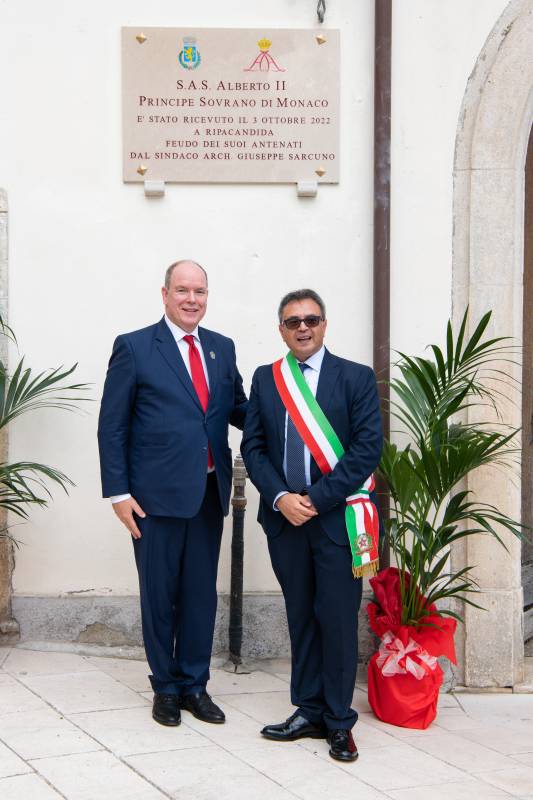 A little later, the Prince walked to the Palazzo Lioy, a residence that belonged to a noble family who served the Lords of Monaco. On this occasion, the Lioy family presented him with an item from an archive of great interest: the original of a beautiful doctorate diploma from the University of Naples, awarded to one of their ancestors in 1609, at the time when the sovereigns of Monaco were lords of Ripacandida. The diploma features, among other things, the Grimaldis' coat of arms.
H.S.H. the Prince continued his day by visiting the Sanctuary of San Donato, a former Franciscan convent dating back to the 15th century, classified as a national monument since December 2010. In the gardens of the sanctuary, the Sovereign and His delegation participated in a country lunch offered by the Ripacandida City Council.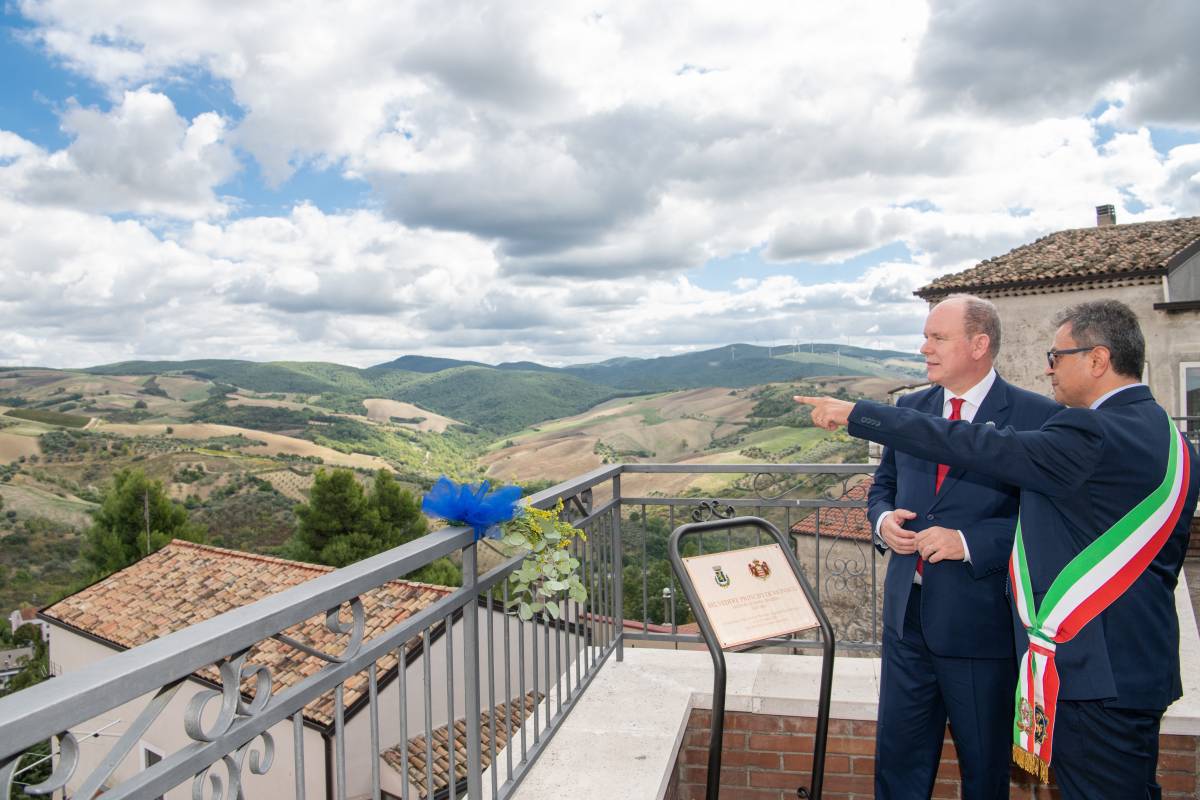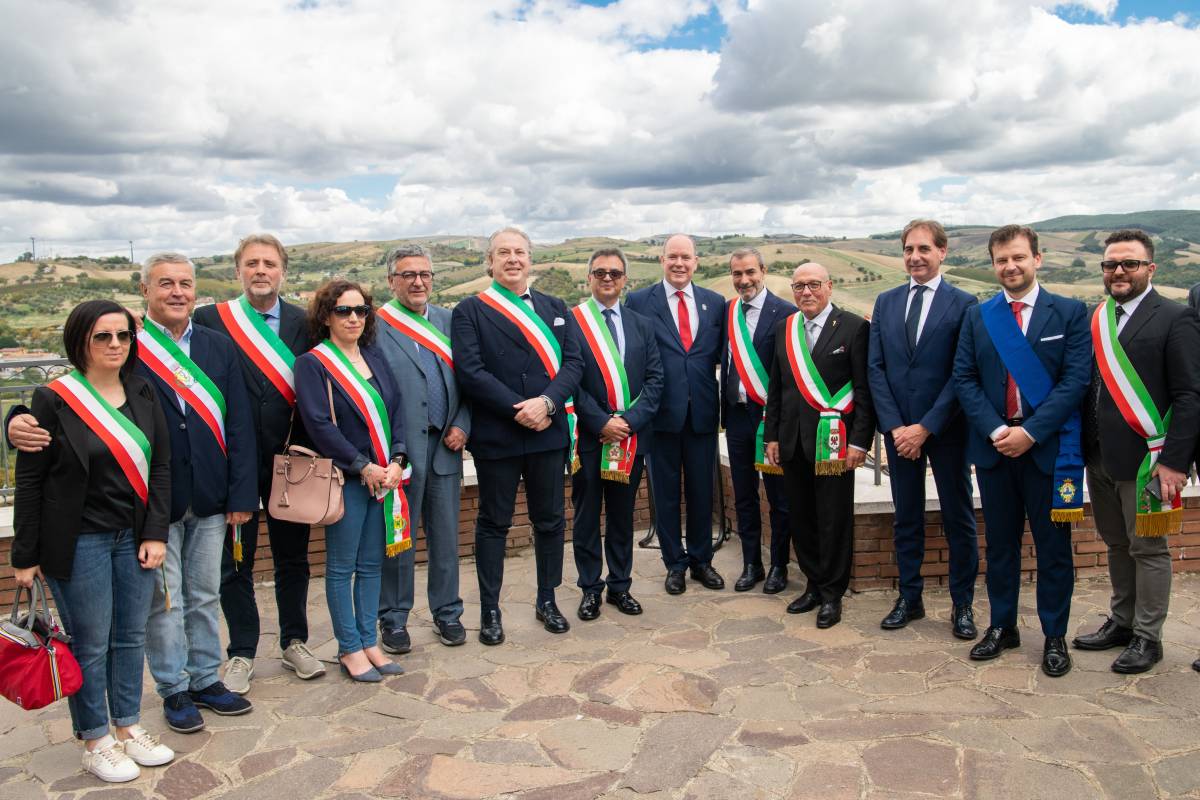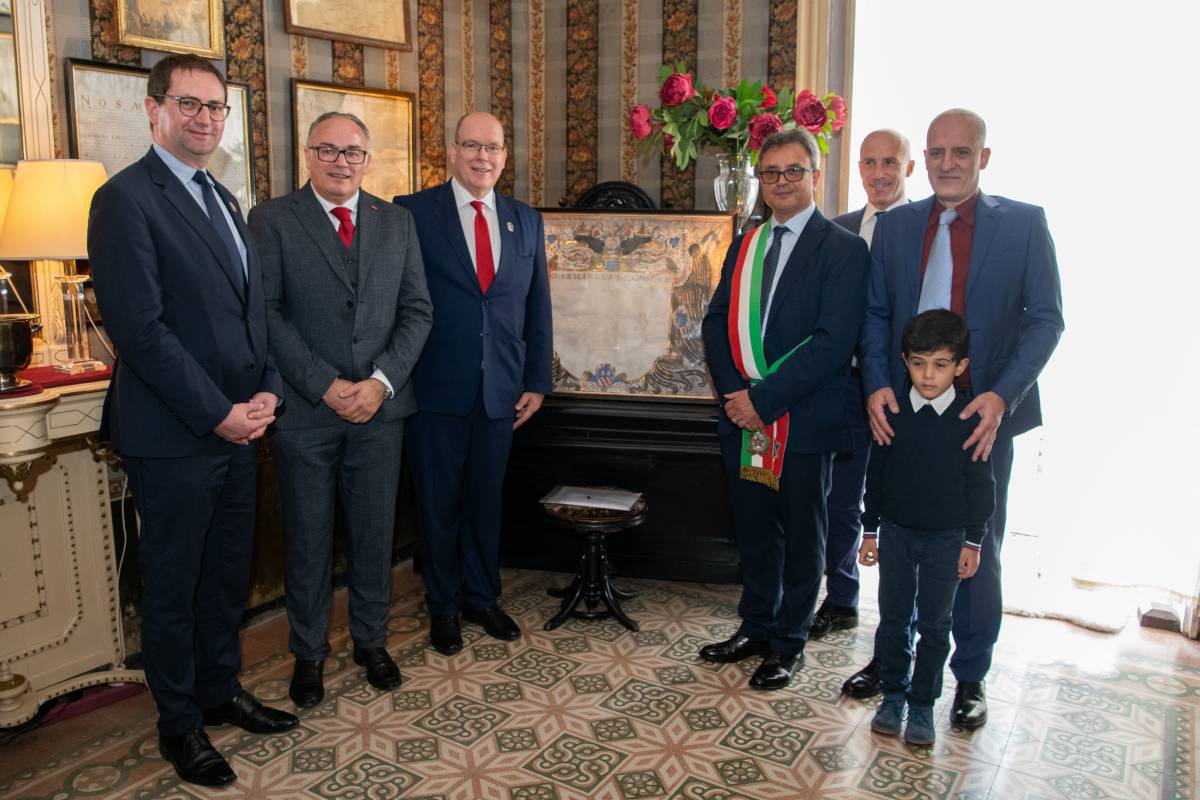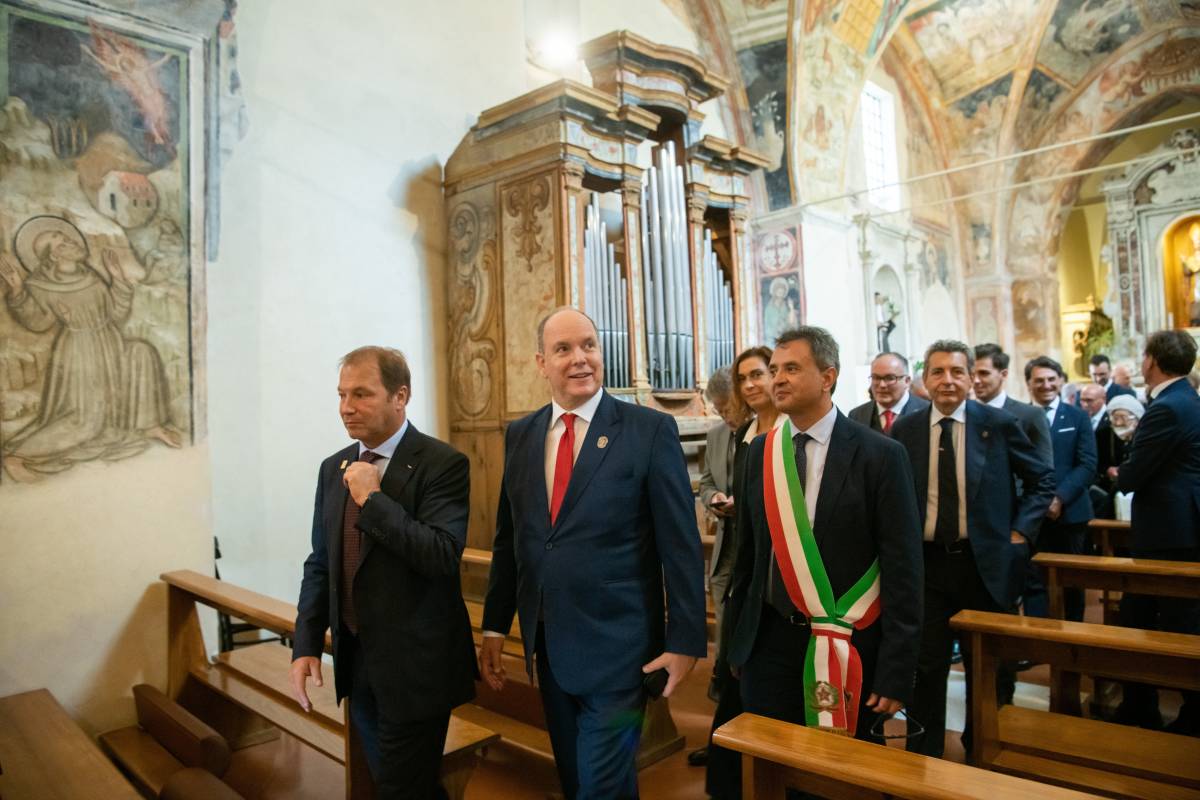 The day ended with a dinner attended by the Monegasque delegation and the mayors of Ripacandida, Monteverde, Canosa and Terlizzi.
The Grimaldi Historical Sites network of Monaco
The municipalities of Ripacandida and Monteverde are part of the Grimaldi Historical Sites network of Monaco. In 1524, the Grimaldis of Monaco had placed themselves under the protection of Habsburg Spain. In 1532, to consolidate the alliance, the Emperor Charles V, who also dominated the south of the Italian peninsula as King of Naples, granted the lords of Monaco a certain number of fiefs.