Sport
2019 Golden Foot Award: football legends are at home in the Principality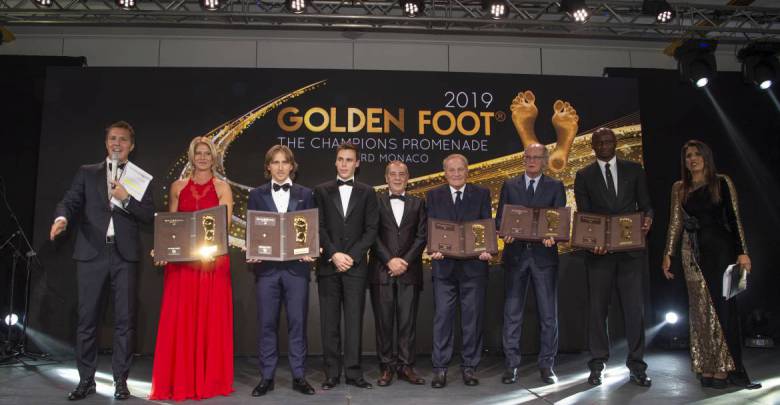 The history of World Football has been meeting in the Principality for seventeen years to attend an annual extraordinary event that has no equal in the world of sport. The Golden Foot Award differs from any other acknowledgment since it is given to the best over-28-year-old football performer of the year who was able to attract the appreciation of both supporters and international audience.
The Ceremony and the Gala Dinner held at the Fairmont Hotel on Tuesday the 12th November 2019, under the high patronage of H.S.H. the Sovereign Prince, led the Croatian footballer Luka Modrić to the top step of the podium of the greatest.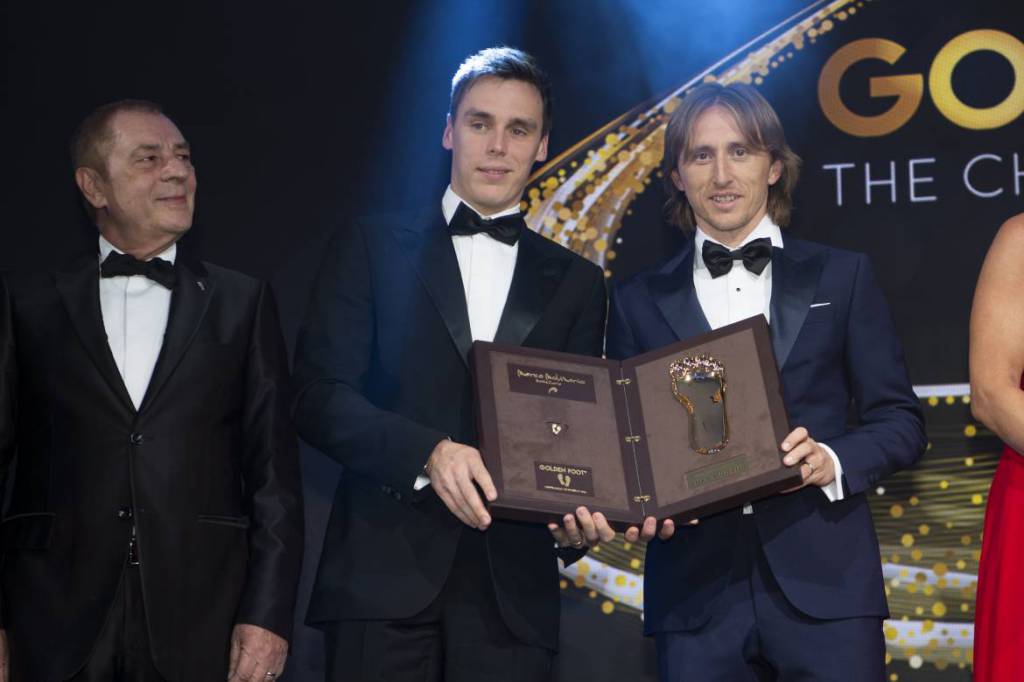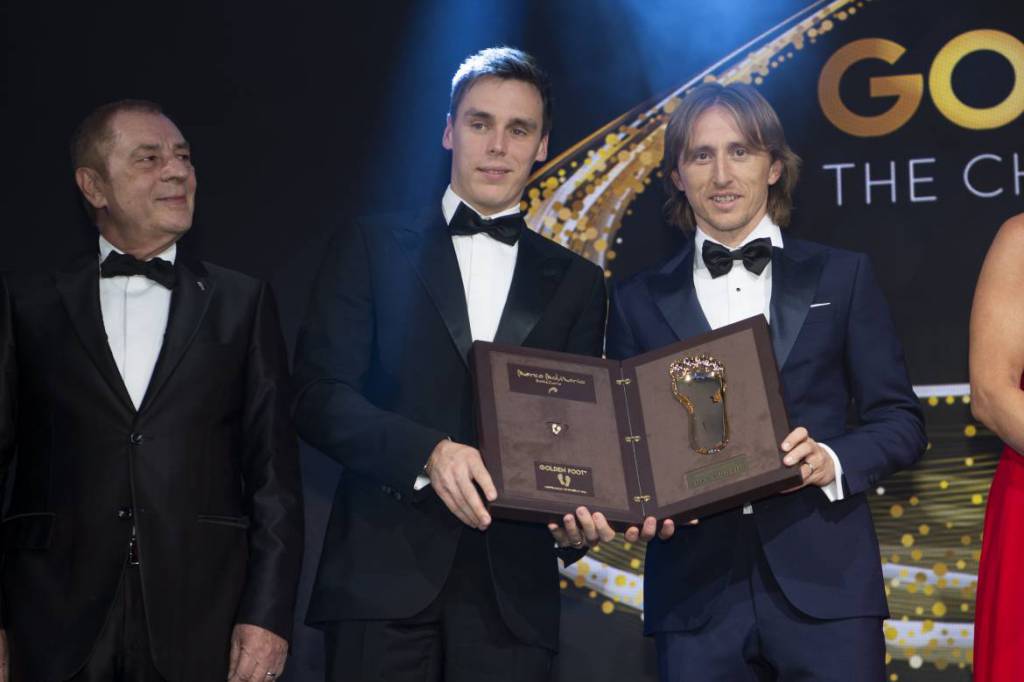 "I am really excited and happy to receive this award so important for me and my career at Real Madrid where I still feel perfectly at ease having a lot of work to do", pointed out the star player being awarded the Golden footprint plate and pins, refined pieces of jewellery by Marco Molinario.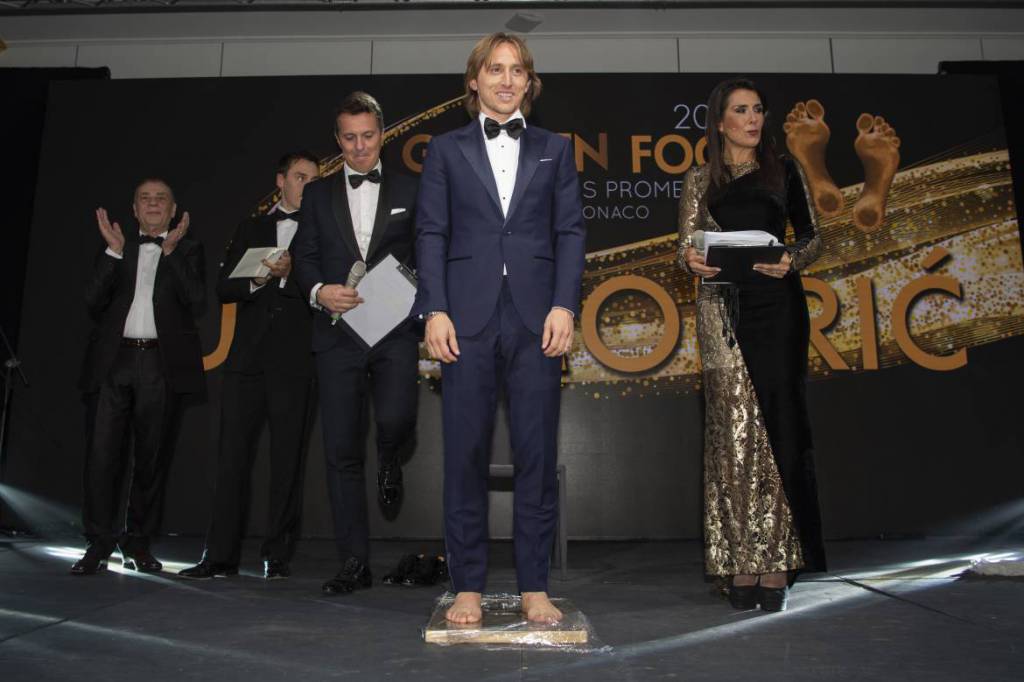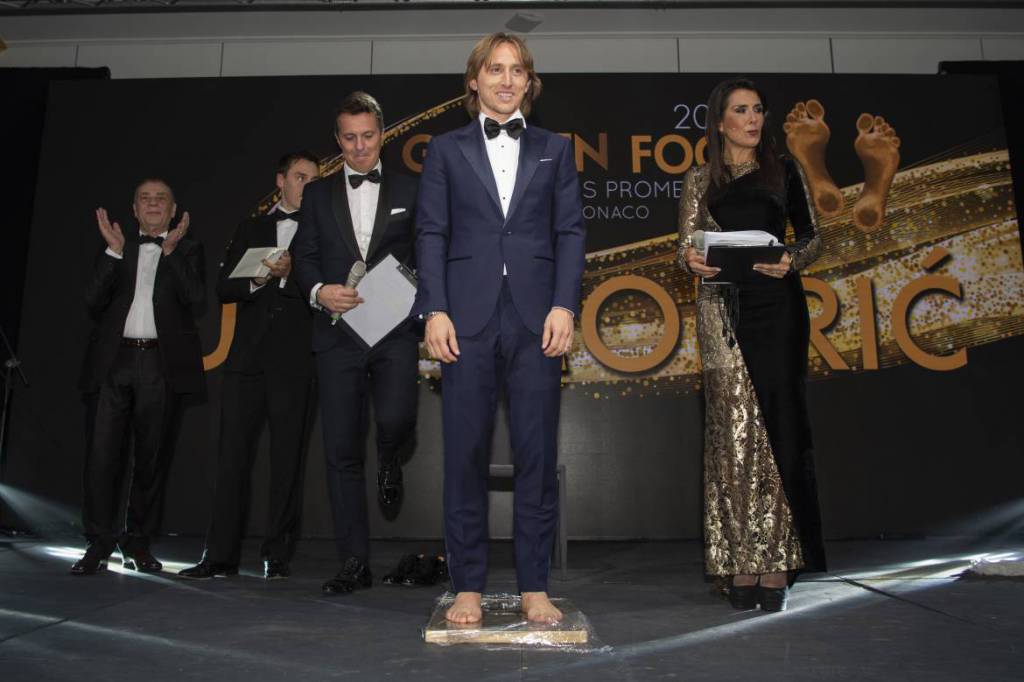 Not by chance, giving voice to football lovers is the core values of Golden Foot Award created in 2003 by Antonio Caliendo, president of the World Champions Club and undisputed expert being the first Italian football agent serving some of the greatest icons of international football like Maradona and Trezeguet. This recognition, being awarded once in a footballer's career, gives also higher value to personal qualities of football world champions. Thus, it is devoted to supporting the most popular footballers even after their career is over, paying due tribute through a tangible symbolic sign.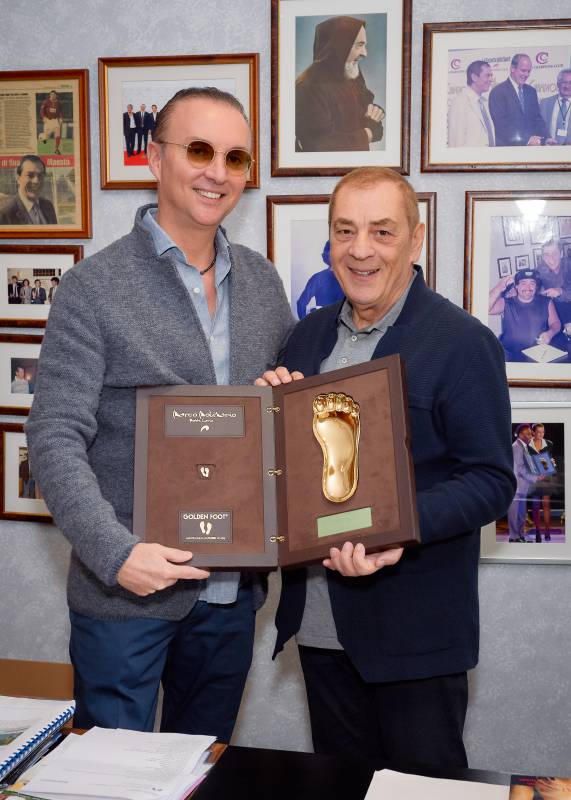 The Football legends and Winners of each year, selected via online votes among a roster of ten candidates suggested by a technical jury made of major sport journalists, leave their barefoot prints to mark the Champions Promenade. That is a unique football players' 'Walk of Fame' that used to embellish the seafront walk around the Grimaldi Forum, currently under construction to build the Anse du Portier seawater extension new district. Hopefully, it will be soon relocated in a highly symbolic place of Monaco to give it the right value.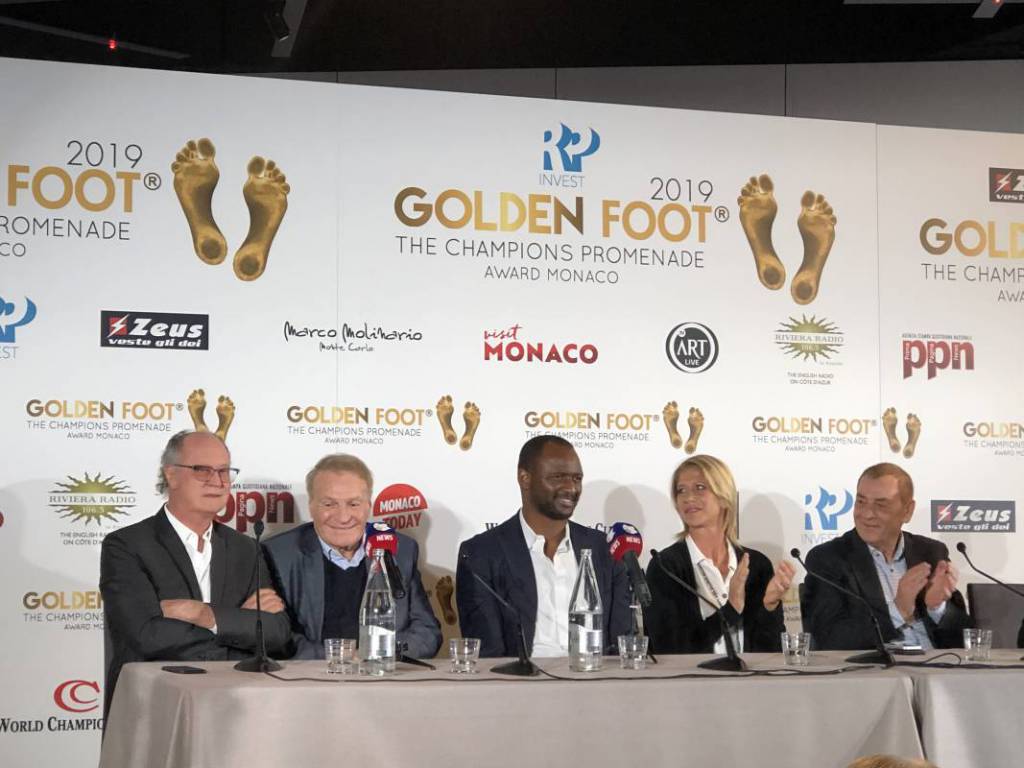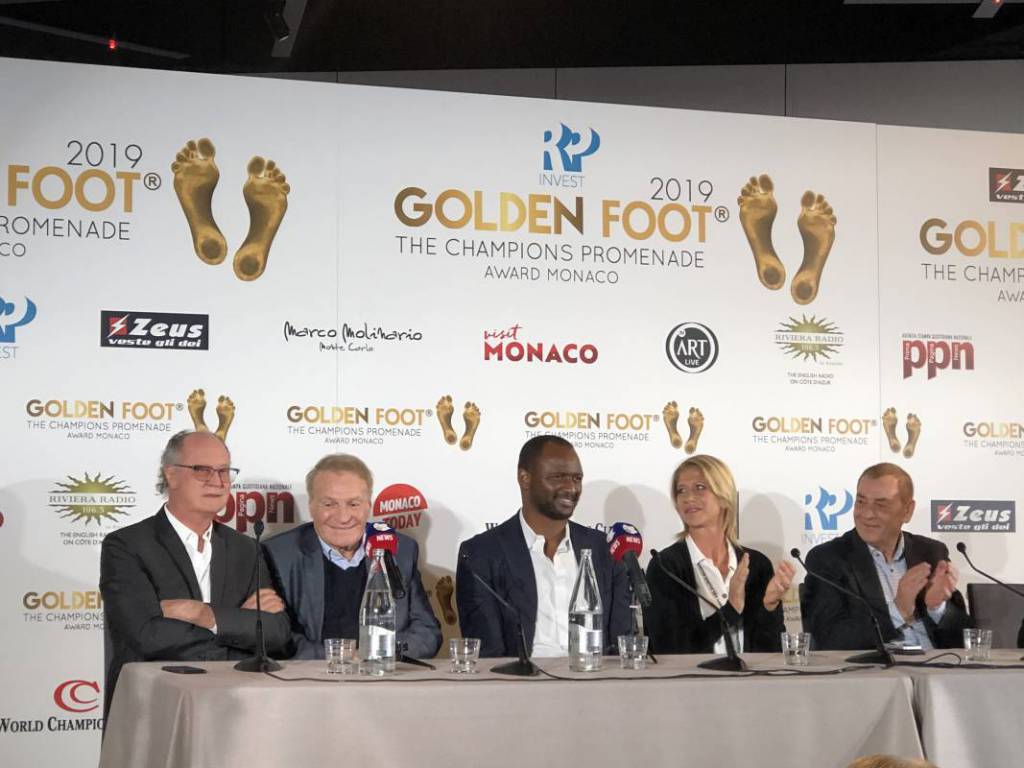 But what is behind this glamourous rendez-vous? HelloMonaco asked Antonio Caliendo (A.C.) during an exclusive interview at his Monegasque headquarters.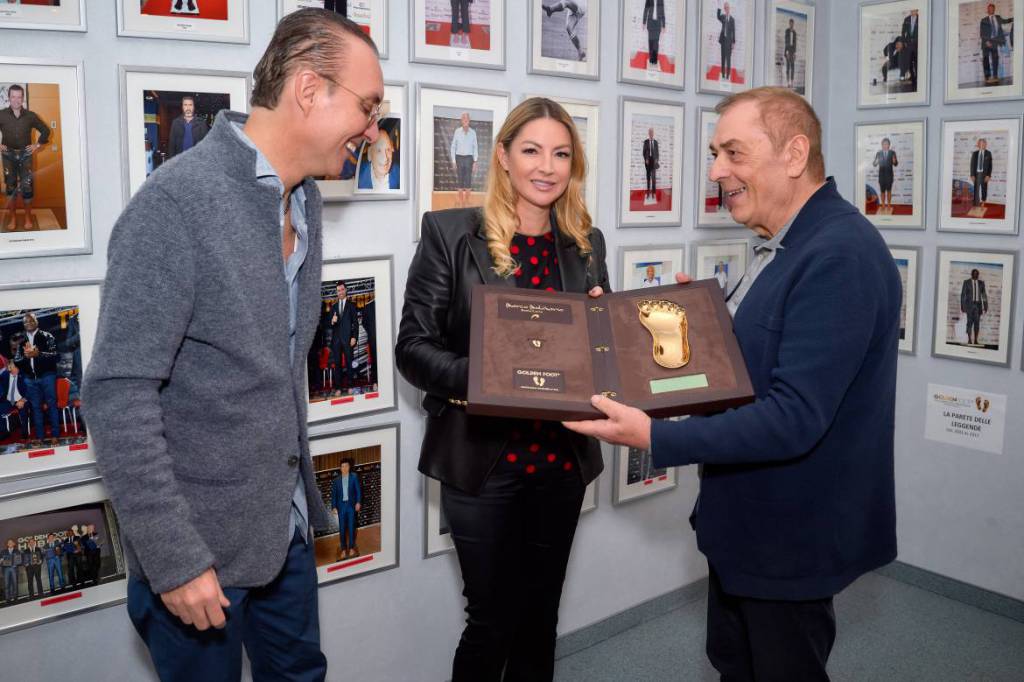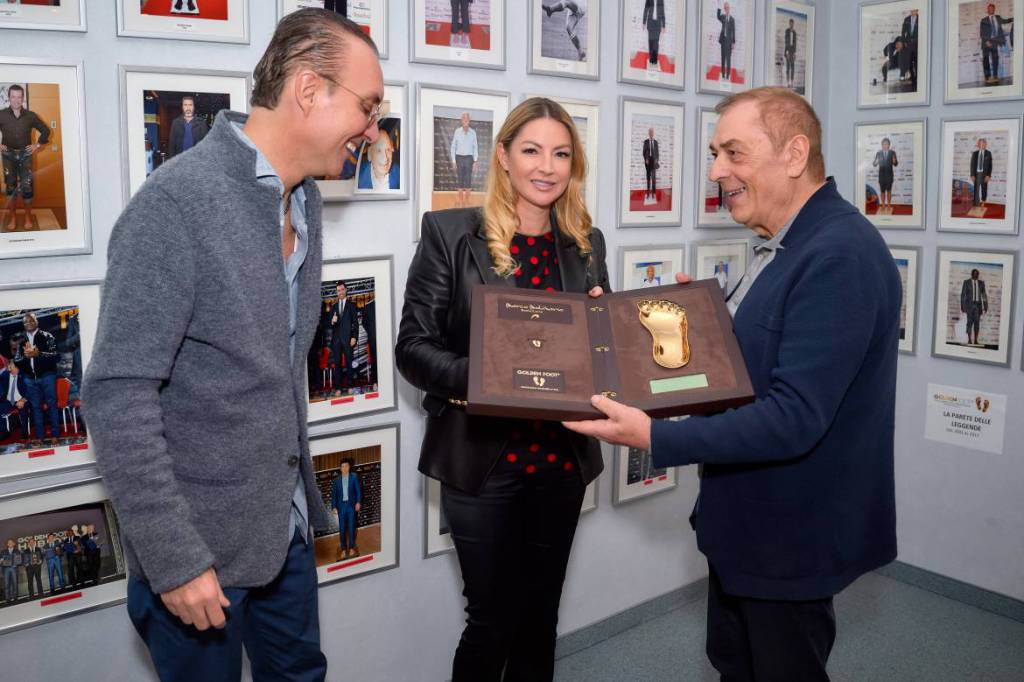 H.M.: Mr. Caliendo, what was the source of inspiration of the Golden Foot Award and who helped you achieving it?
A.C.: I am deeply grateful to the Sovereign Prince who gave me the strength to create the Champions Promenade in Monte-Carlo. Since the very beginning of my career, I have been in close contact with skilled footballers so that I know very well all the sacrifices they must make to succeed. Not to mention all sport injuries that occur. Something that usually remains hidden since Media often focus only on the character, full of popularity and fortune. This doesn't last a lifetime and many of them may have a streak of bad luck at the end of their career relying on wrong people, even the dearest ones. All that could produce despair until the loss of everything like a begging champion I met in London, some time ago. This struck me deeply and I committed myself to give the most talented football sportsmen a passport to everlasting fame. The Golden Foot Award started out this way and this year another dream came true: the Legends Club Association to help sportsmen in hard times.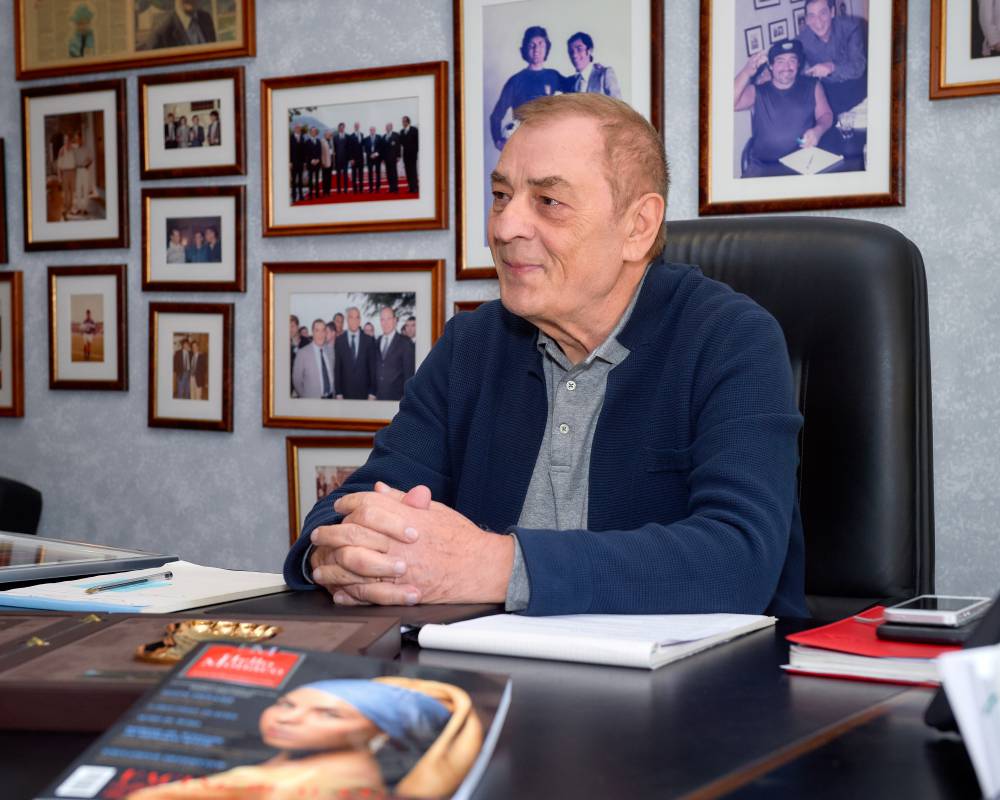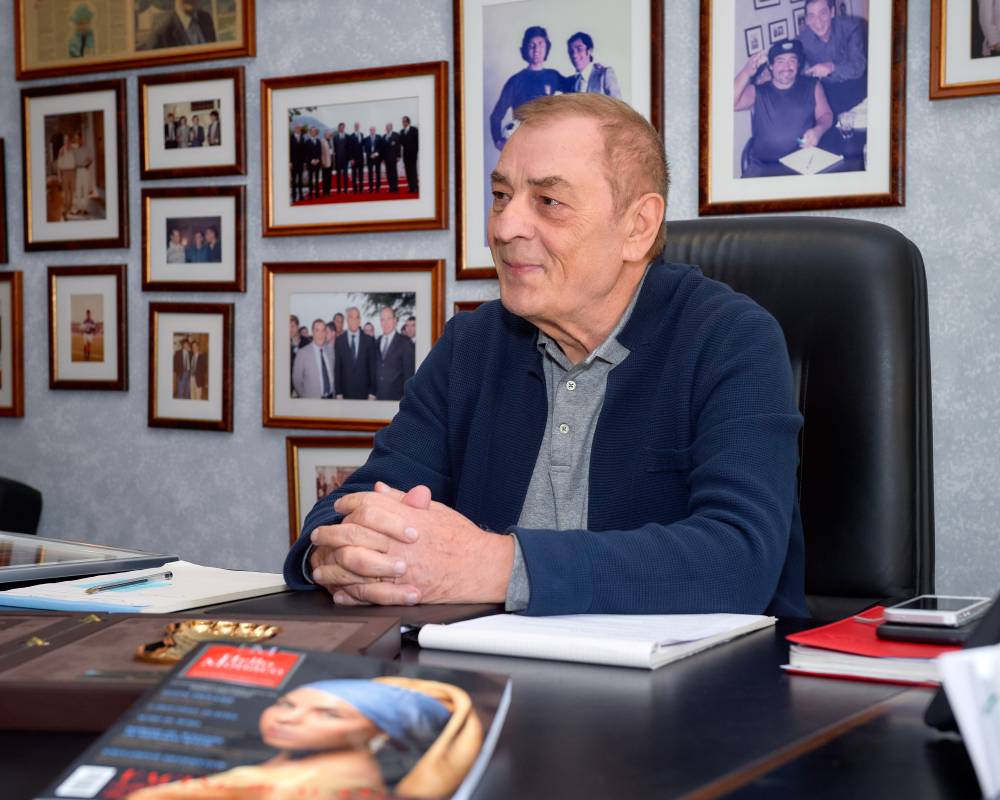 H.M.: What makes Golden Foot Award so special?
A.C.: This acknowledgment is awarded to footballers directly by the audience who decide the winner through Social Media. This is the great force of it.
H.M.: What characterises the 2019 edition comparing to previous ceremonies?
A.C.: The announcement of the Association I was talking about before is definitely an added value since this body will play as a reference point for all football stars who need a friendly hand to hold when no one else considers them.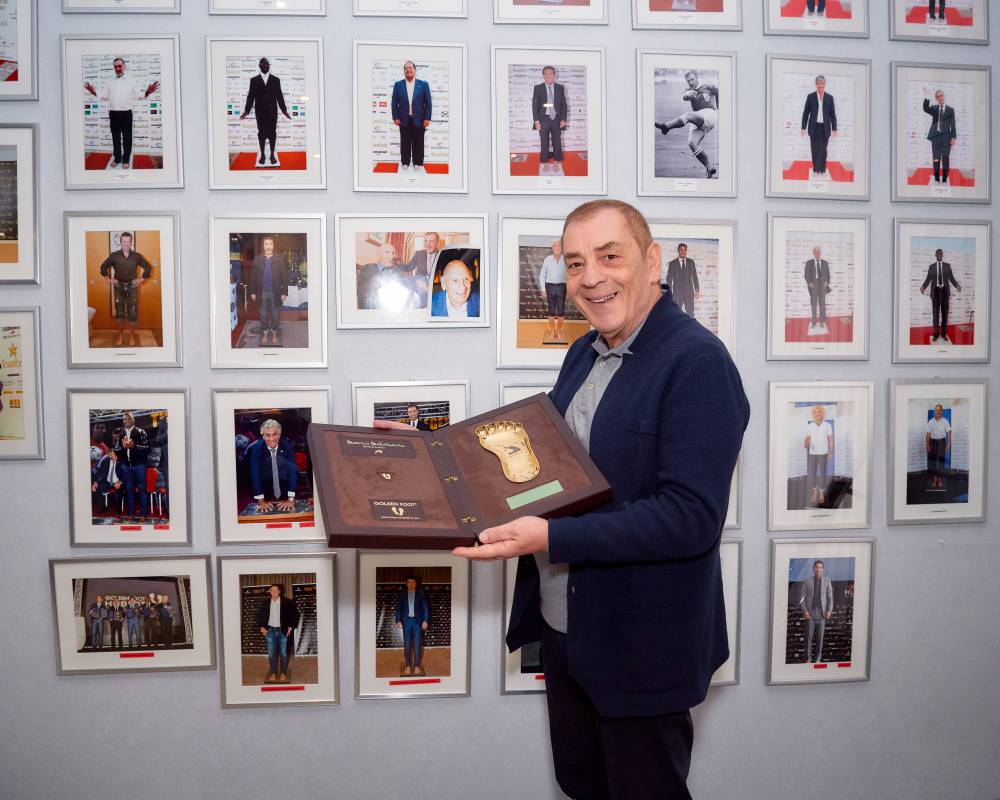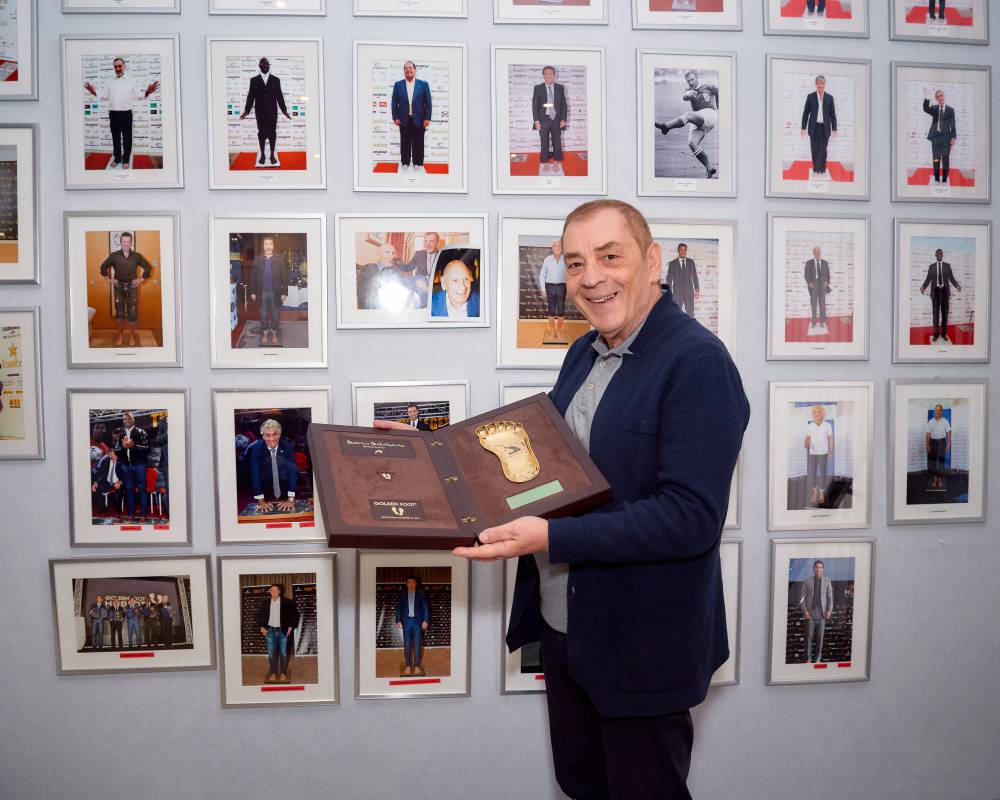 H.M.: What is the most touching moment that you remember in all Golden Foot Award editions?
A.C.: Some years ago, I had the real pleasure to meet the first player who signed a contract in modern Football history, Francisco Varallo. I visited him in a small town, 250km far from Buenos Aires, and it was moving. He was 101 years old and so proud to welcome me in view of receiving the prize, given soon after to his daughter at the Monaco Golden Foot ceremony.
The Golden Foot Award has already achieved its own golden goal. To be classified among the greatest international sport events in Monaco, at the same level as the F1 Grand Prix and the Rolex Monte-Carlo Masters. The presence of very special guests at the press conference, on Monday the 11th witnessed it.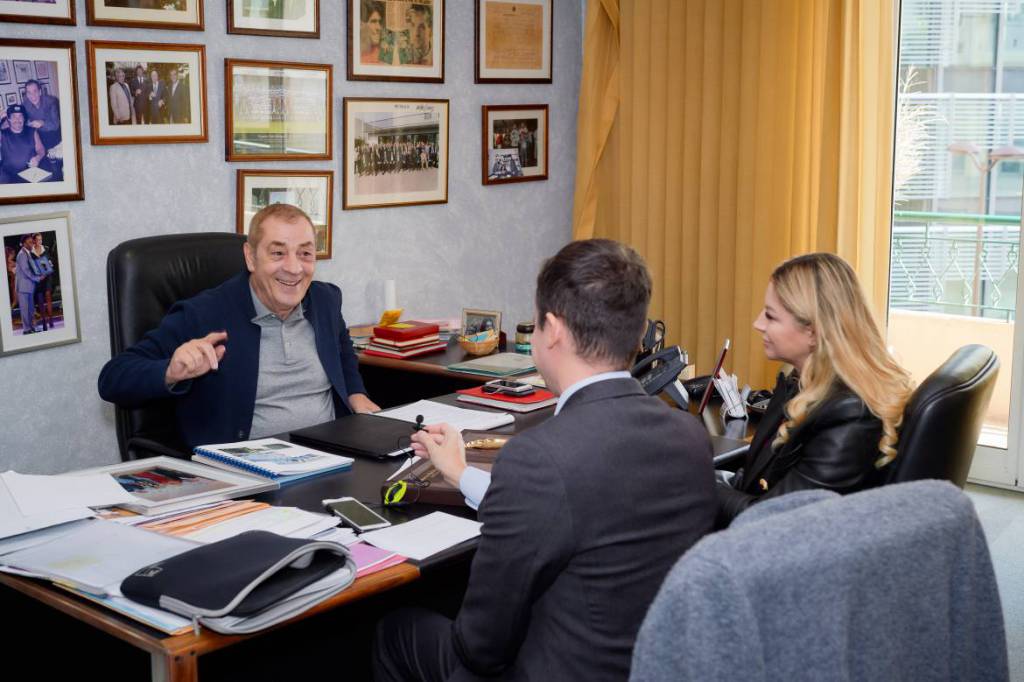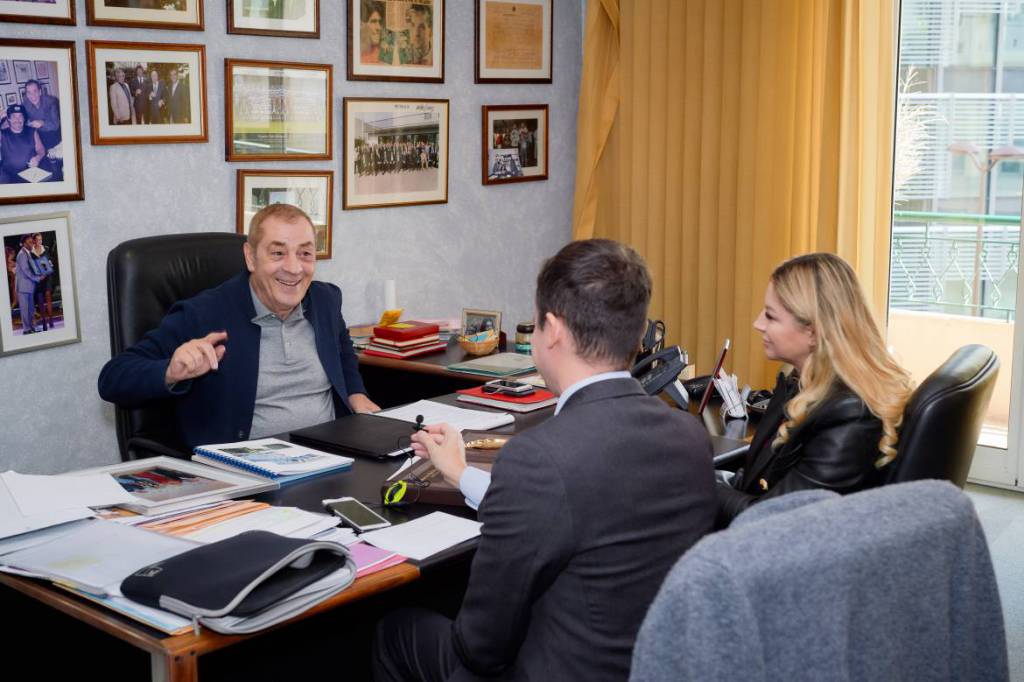 "I would like to thank you Mr Caliendo to invite me being part of the Golden Foot family", highlighted Patrick Vieira, president of Nice Team and former player, adding: "when I was a little boy in Senegal I was dreaming to become a great footballer; playing in Italy taught me to become a professional".
"I am honoured to keep being considered a legend worldwide since it means that you left a good memory of you, triggering emotions", underlined Paulo Roberto Falcão, one of the best former footballers and manager.
"I have great memories of my career and life that I would never change with present times", stated José João Altafini, Italian-Brazilian former top-player and current TV commentator – "Great talents from different nationalities are preparing to enter the pinnacle of world football, even nowadays, as long as it will be kept the best side of this sport forgetting everything else", he outlined.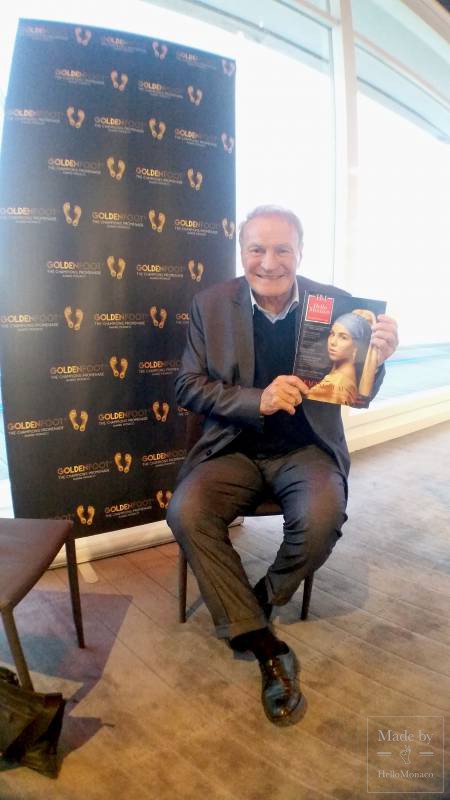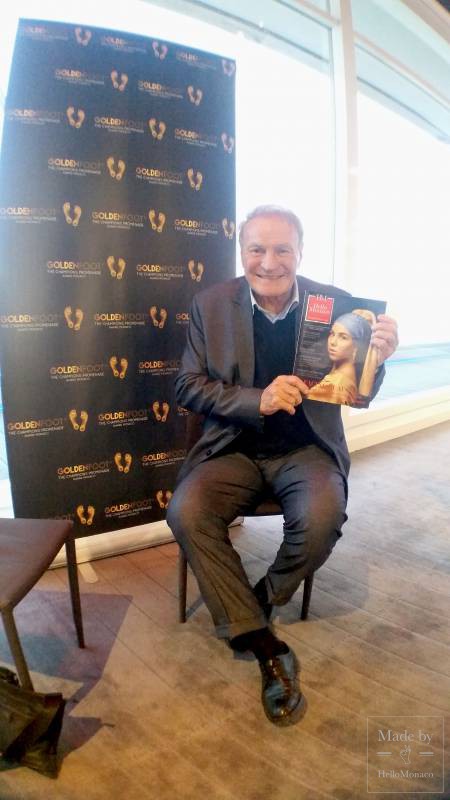 "I am excited to be sitting next to such a set of icons representing the Women's Football that is undergoing huge changings as testified by the Media success of recent Women's World Cup", stressed Carolina Morace, former leading player and team coach, – "To go further, it is necessary to push a full inclusion of women also at a managerial level with due respect and consideration", she concluded.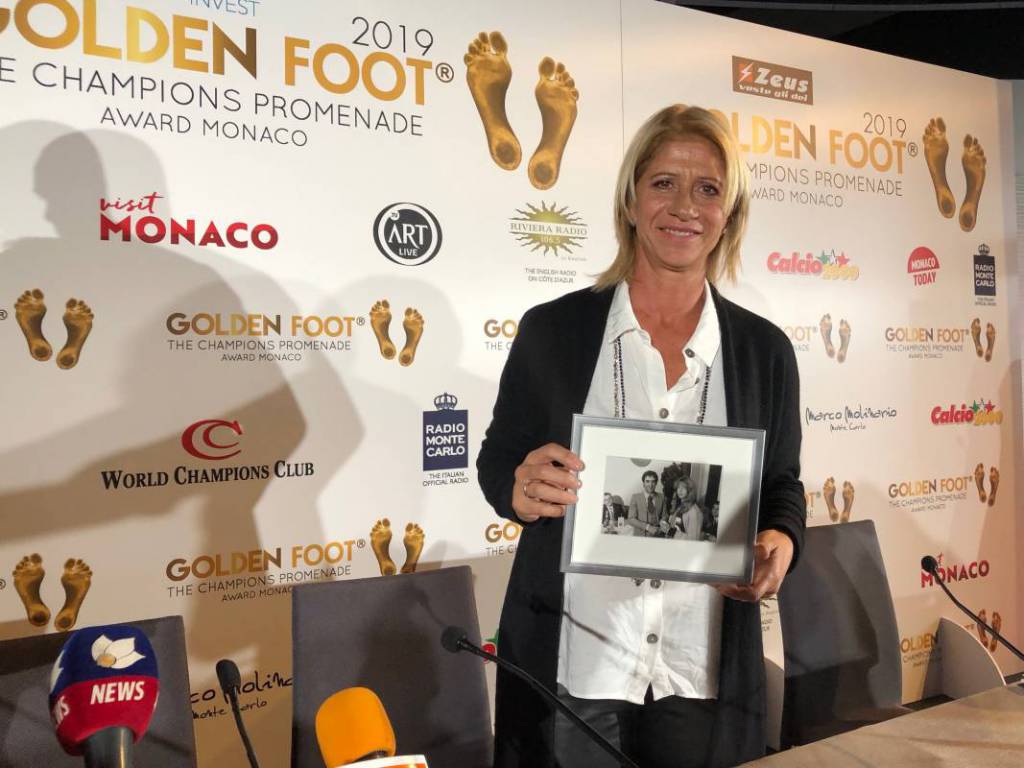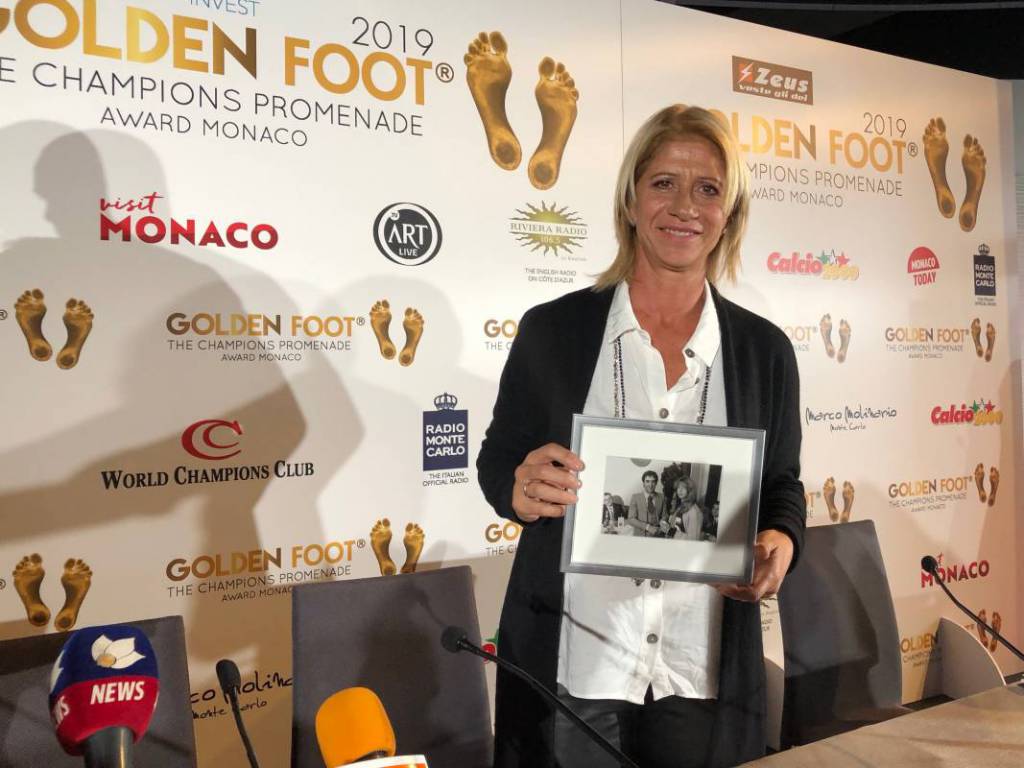 Nothing to add after such meaningful words but 'long life to the Golden Foot Award'!