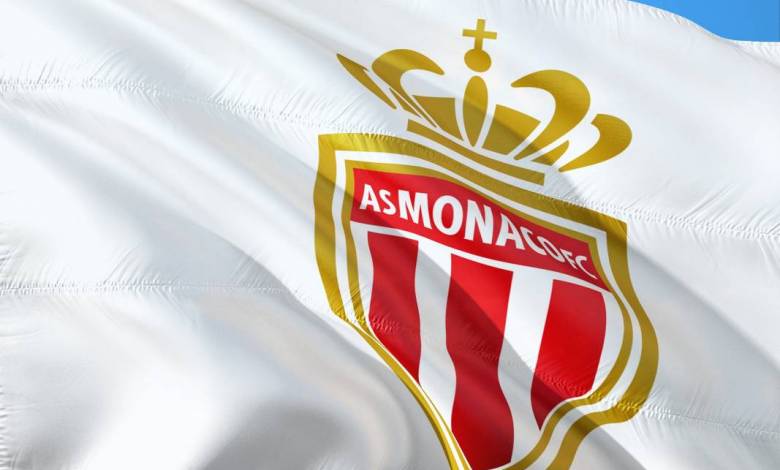 AS Monaco and Kappa® are pleased to present the new HOME kit that the players will wear during the 2023-2024 season.
At the dawn of this new season, the club from the Principality and the Italian equipment manufacturer unveil the KOMBAT™ PRO 2024 jersey. This new kit is in the purest Rouge et Blanc tradition, featuring the iconic 55° Diagonal on its front side, as well as on the back of the jersey where it makes its return. On the red part, a  pattern made up of quadrilaterals, also arranged at 55°, helps enhance the whole.
"Daghe Munegu" on the collar
This new kit is adorned with a two-tone round collar on the back of which is inscribed the motto of the Club — "Daghe Munegu", while  "Rouge et Blanc" appears in gold letters on the inside, thus creating an elegant contrast. Printed in silicone, the traditional red, white and gold AS Monaco crest is located, as always, on the left side of the shirt. The Kappa Omini is affixed in transfer on the other side of the chest, as well as on the sleeves, the finish of which gives the jersey a unique character.
Made of 100% recycled material
This kit also has the particularity of being made from 100% recycled polyester, thus meeting the criteria of sustainability and material recovery. With this initiative, AS Monaco and Kappa are together taking a new step towards a more ecologically responsible approach, in line with the AS Monaco x Kappa shop's membership in the government's Committed Trade Label, a joint partnership established with the Oceanographic Institute, and  the previous line of the upcycled collection.
Available now in the Shop
On the front of the shirt, the players will display, while waiting for a new major partner, the "Visit Monaco" logo. This association with the Tourism and Convention Authority of Monaco will allow the two entities to participate, together, in sharing the influence and attractiveness of the Principality.
You can find the 2023-2024 Kappa x AS Monaco collection at www.shop.asmonaco.com or the official club store at – Les Jardins d'Apolline, 1 PROMENADE HONORÉ II, 98000 Monaco – and on www.kappa.fr.
Source: www.asmonaco.com