Sport
Bittersweet for Leclerc and Drama Unlimited at the Cliff-hanger Season-Ending Grand Prix in Abu Dhabi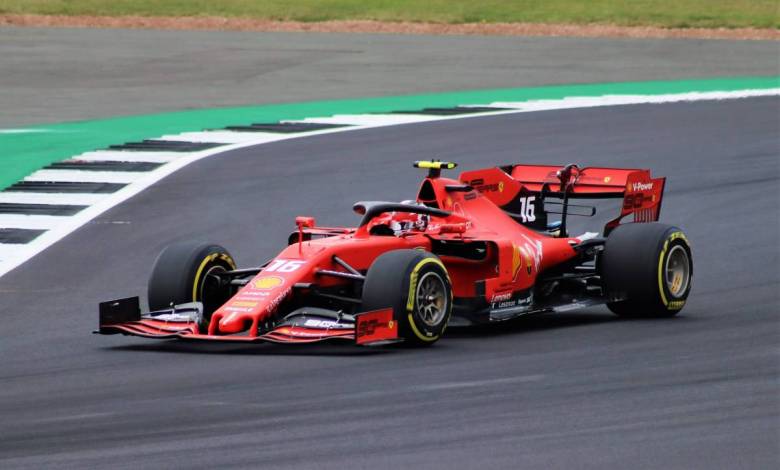 All was up for grabs in this season ending Formula 1 Grand Prix. In Qualifying there was mixed optimism in the Ferrari camp.
Charles felt he had the potential to do better. His first and second sectors came together very well, but he felt he pushed a bit too much so that he had no grip left by the time he arrived at the last sector. Team-mate Sainz had good early runs but more tyre left for later and so ended up two places on the grid ahead of Charles. 
Before the race, Leclerc lay in fifth place on 158 points, ahead of Lando Norris on 154 and Sainz on 149.5. Too close for comfort for all three of them for that overall P5 spot in the Drivers Championship. 
Norris gave himself a good shot at jumping Leclerc by qualifying third at Yas Marina, while Sainz will start fifth, and Leclerc seventh.
Sunday's Race 
Charles Leclerc had the most bittersweet of races at this cliff-hanger season ending finale at Abu Dhabi. 
The sweet part was to end the season on the podium in the constructors championship ahead of Mclaren. Congratulations Ferrari and to Charles and his team mate Carlos. 
The bitter part was from Charles' viewpoint he didn't make the best strategic choice to pit after the first safety car was deployed in this Abu Dhabi 2021 race. That cost him too many positions and the Ferrari car's pace was just not strong enough to claw them back. So Charles ended up P10 at the end of the race. His rivals for the overall season P5 position pipped him. Lando Norris' P7 in Abu Dhabi gave him a season P6 and Carlos Sainz' brilliant podium finish in Abu Dhabi gave him the season P5 spot they were all fighting for. Charles ends the season at P7. 
But Charles showed why he is always one to watch in Formula1 saying that if he was going to make a mistake this was the year to do it. He showed his mettle and motivation to win the Driver's Championship in future as soon as Ferrari have a better car. And that hope is for next year. 
Charles has the class of a Formula1 driver of more advanced years. Instead of showing his disappointment he spent time congratulating his team-mate Carlos Sainz who had an excellent race with a third place on the podium and season overall P5.
And he also congratulated Max Verstappen and Lewis Hamilton who were fighting it out in spectacular style for ultimate victory in 2021. 
Still if a "not the greatest" year for Charles and Ferrari still nets a podium place in the Constructors Championship, there is still room to celebrate. 
Next year Charles – we can't wait to see you with a modified Ferrari with which you can really attack to lead the Championship. 
Verstappen versus Hamilton 
Hamilton took the lead almost from the off on the first lap after pole-winner Verstappen made a poor start, but the Dutchman accelerated to the inside of Lewis at Turn 6. Hamilton took the run-off to escape colliding and kept his lead in spite of missing the second part of the chicane.
Hamilton then eased into control of the race, although Verstappen's teammate Sergio Perez did manage to hold Lewis up for a couple of laps which helped Max get closer than he otherwise would have. 
Unparalleled Drama on the Last Lap 
Hamilton was almost coasting to victory at the closing stage of the race when destiny decided otherwise. Reality is often stranger than fiction. 
A late safety car for a crash by Nicholas Latifi in his Williams allowed Verstappen to pit for soft tyres. With lapped cars between the title contenders allowed to overtake just as this happened, Max Verstappen was able to catch up with Lewis Hamilton for a head-to-head showdown on the final lap.
On his fresher and softer tyres, Verstappen passed Hamilton to grab the most dramatic of eleventh hour victories and the world title.
It's Not Over Until It's Over 
In a season already marked by suspense and controversies this finale simply could not have been foreseen. There will be conflicting opinions on how it played out. There were protests to the stewards continuing long after the trophies had been awarded and the fans departed. The stewards rejected the protests. But that's not the end of it. Mercedes have lodged an intention to appeal the decision, and with the right to take their case to the Court of Arbitration for Sport.
Whatever the result when the lawyers have finished, Charles Leclerc will be planning to breathe down the necks of Max and Lewis next year and "cross fingers" beat them to the top of the podium.