Sport
European Heavyweights Roca At Last Make History and Win Their Own League!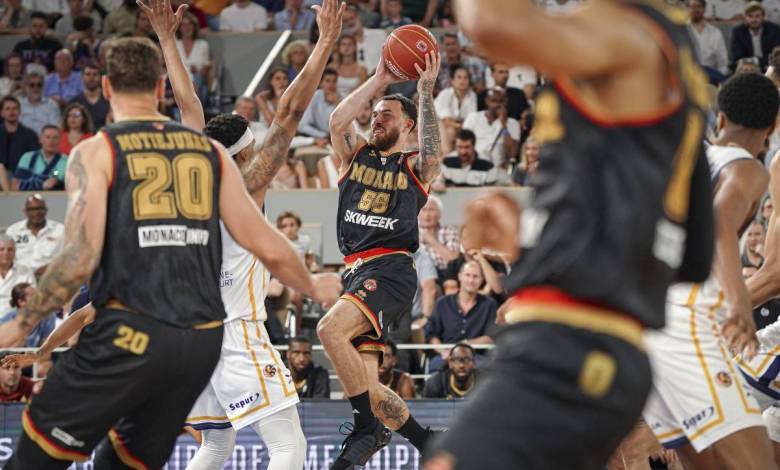 Heavyweights in Europe, they are vying to be the very best on the Continent. And already AS Monaco basketball have already proven they are among the top four. 
That's the trajectory they are on… fierce dedication to be the best in the whole of Europe. 
There's an enigma: if you have not won your own league Championship how can you be the best of all the European leagues. It's a curse to be broken, more than three time losers in the final Championship of their own league. 
They just broke the curse. AS Monaco are at last standing tall at the top of the mountain. The Roca Team have just been crowned champion for the first time. 
They did it with panache… ASM Basket remained undefeated in these 2022-2023 play-offs (7 matches – 7 wins), a first since Limoges in 1988. 
By winning at Roland-Garros, the Roca Team bowled over the Metropolitans (3-0) and have won the first national title in their history! 
Mind you it was a suspenseful yo yo until the 37th minute when the Roca Team took the lead for the first time. 
The icing on the cake in the game were two huge award-winning shots from Jordan Loyd in the last minute. 
After which the Principality club was crowned French champion. The Jacques-Bulot trophy is finally Monegasque!
AS Monaco is at last where it wanted to be, at the top of the French championship. The result of long determined work, to infuse the team throughout the season that the Betclic ELITE was the No. 1 objective of the season. 
It was Jordan Loyd, elected MVP of the final, who chose to dictate this end to the season: an award-winning first shot, already almost assassin, on the head of DeVante Jones 50 seconds from the final buzzer then a second, its exact replica, to create the Monegasque and championship legend. AS Monaco has finally gone to the end of its quest, finally where it has dreamed of being since its return to the highest level in 2015: the club of the Principality is champion of France. Could it be the start of a dynasty!