Sport
Even with Team Antics and Destiny Against him LeClerc Makes the Podium in Russia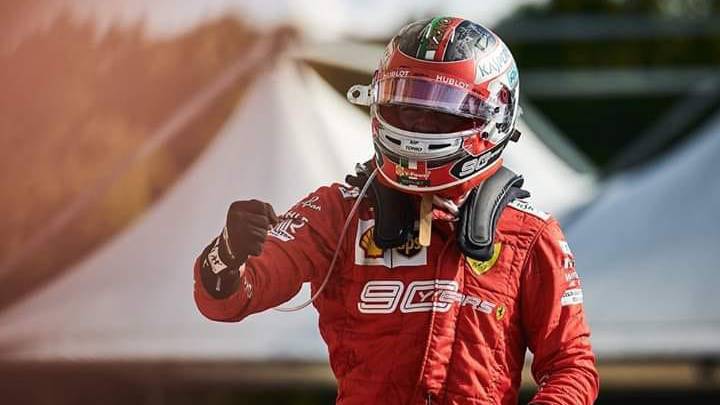 Another superb qualifying session saw Charles Leclerc take his fourth consecutive pole position for the 2019 F1 Russian Grand Prix. Charles Leclerc is starting to make a claim to be exceptional even at the pinnacle of Formula 1.
Leclerc has managed to outqualify Vettel now for the ninth consecutive race. And Charles has made of four poles in a row; although the record is eight, by Senna. It's the first time that a Ferrari driver has achieved four since Michael Schumacher in 2000. Leclerc is too modest to be trying to make a personal pitch to be the Ferrari No1, but his driving is doing the talking even more effectively for him. Less talk, more results. Go Charles! Converting that pole to a one two LeClerc/Vettel win for Ferrari was more than in the cards. It should have been.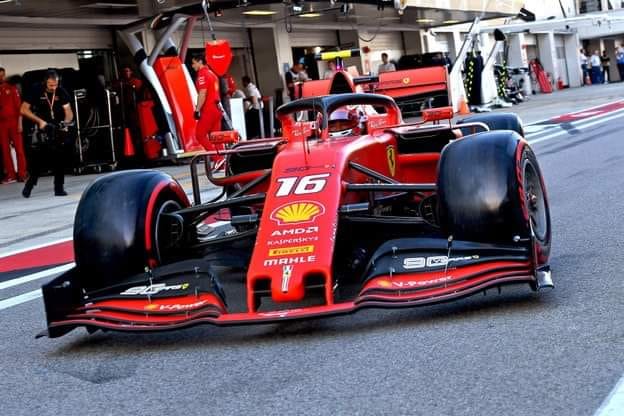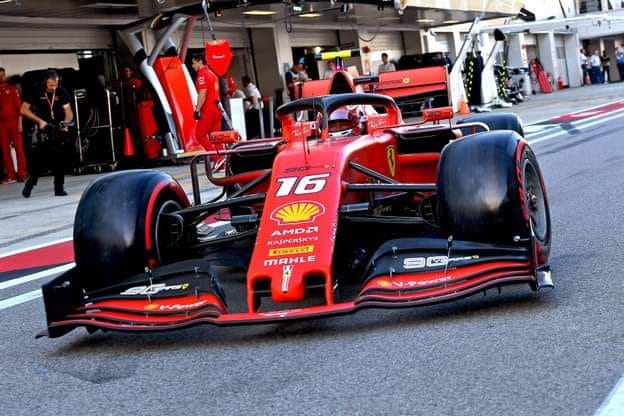 Two strikes fouled up the plan. The first was self-inflicted by competition from Vettel to maintain his position as Ferrari's number one ace. He slip-streamed past Charles early, but that was all part of the plan to keep Hamilton from attacking. Then the mess – Vettel wouldn't cooperate with team orders to let Charles back into the lead as he merited.
So Ferrari lost the advantage of teamwork with the dangerous Mercedes duo Hamilton and Bottas in the hunt. The second strike against Ferrari was destiny. Vettel's engine blew up and his retirement was doubly fortunate for Hamilton, who also set the fastest lap. It not only slingshot Hamilton into the lead, but while Vettel's Ferrari was removed from the track, it allowed Hamilton to make a pitstop for fresh tires and then he just had to cruise to the finish over the last 24 laps. Behind him Bottas held off Leclerc. Vettel was out of it, cursing with engine failure watching from the sidelines. A win that had Charles name on it was converted instead into third place on the stadium.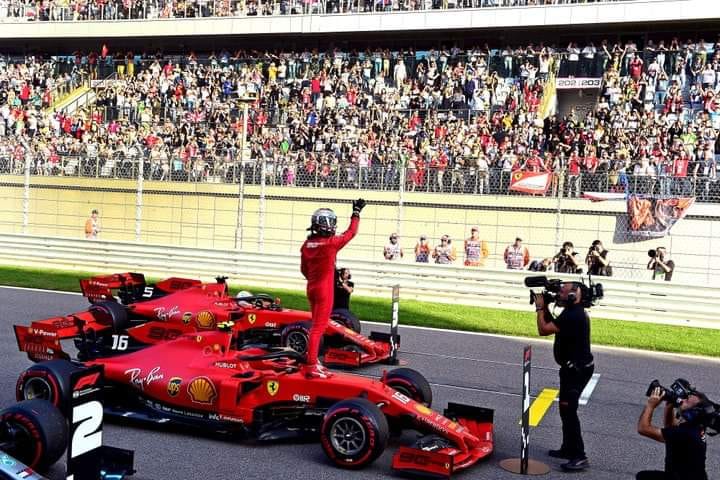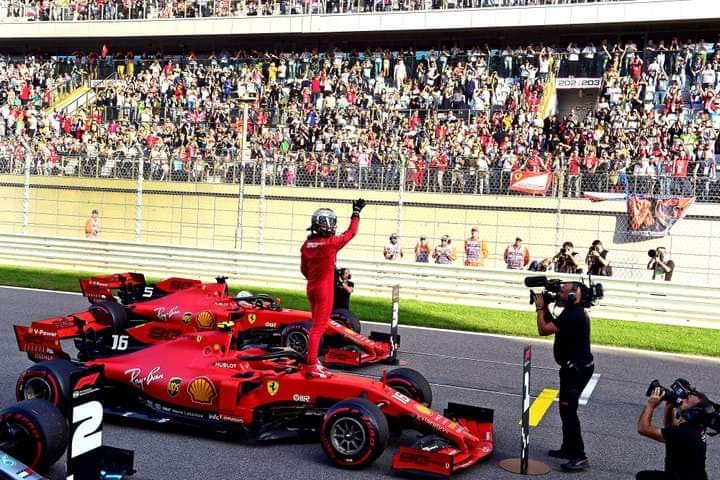 So, for the second race running, Ferrari have some work to do in restoring team spirit between their drivers. LeClerc will be right to seek explanations from his Ferrari team as to why Vettel defied the pre-agreed team order to swap places.
Vettel had made a fantastic start and launched into the lead but it was all thanks to a bit of pre-agreed help from his teammate, Charles Leclerc, who started on pole but had to, in the end, satisfy himself with third place on the podium.
Hamilton's win in Sochi moves him closer to a sixth world title with a 73 point lead over Bottas.