Sport
Formula 1 Racing Ace Charles Leclerc Hails His Brand New Fan Club in Beausoleil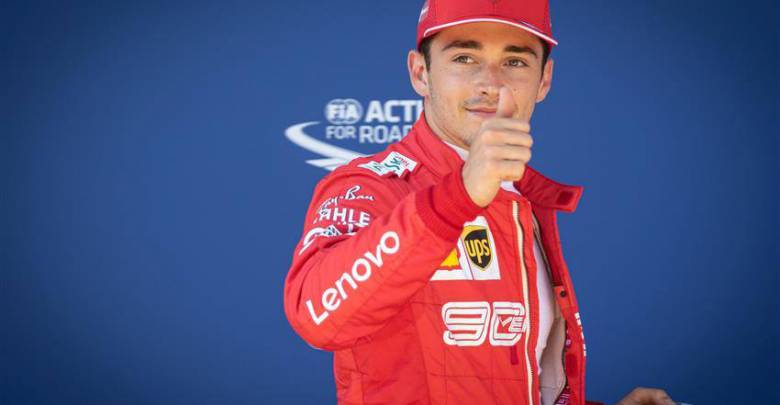 Beausoleil has distinguished itself by creating a special club of supporters for Charles LeClerc. The medal of the City and member's card n° 1 have been given to the Formula 1 driver in his honour. Charles arrived in Beausoleil incognito on his black bike with the Monegasque license plate "CL16". But once he removed his helmet it was clear it was none other than the Monegasque prodigy. As a child of the Principality, the rising star of Formula 1 obviously does not lack support in Beausoleil's regal neighbour Monaco. That support has risen exponentially since he left the Sauber stables for the red colours of the prancing horse. And now, in addition, he can count on his new fan club in Beausoleil called "Club supporters of the pilot Charles Leclerc".
It is an association that has been created by the Italian Aurelio Borghi. He has been a follower of the pilot right from the start – even going back to his karting years on the bitumen of Brignoles to his successive rise into the upper ranks and to the pinnacle of Formula 1. Charles reminds fans of Ayrton Senna. His driving style is distinct; his fans feel he is in a class of his own and they have no doubt he will become world champion.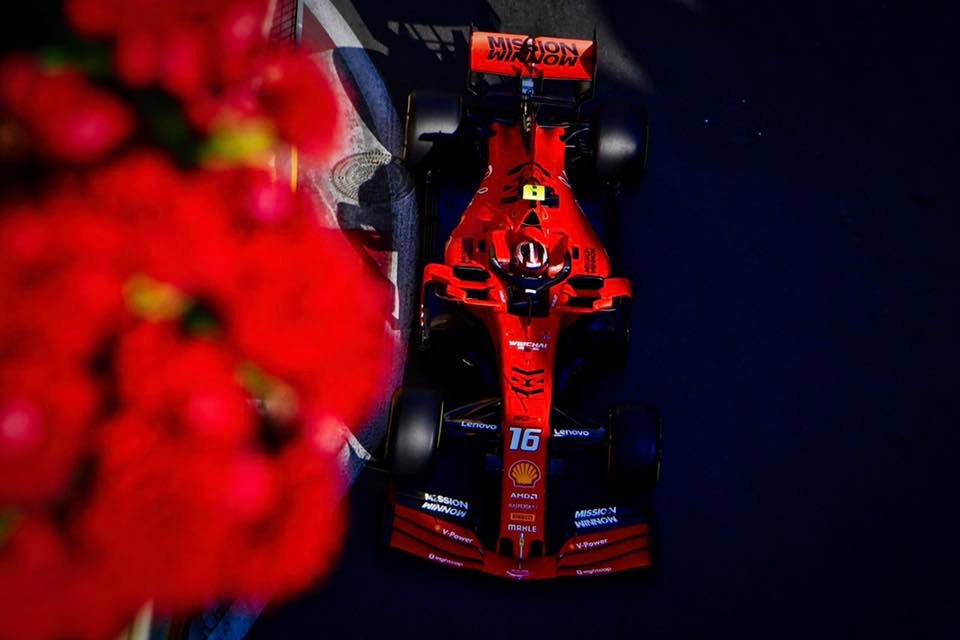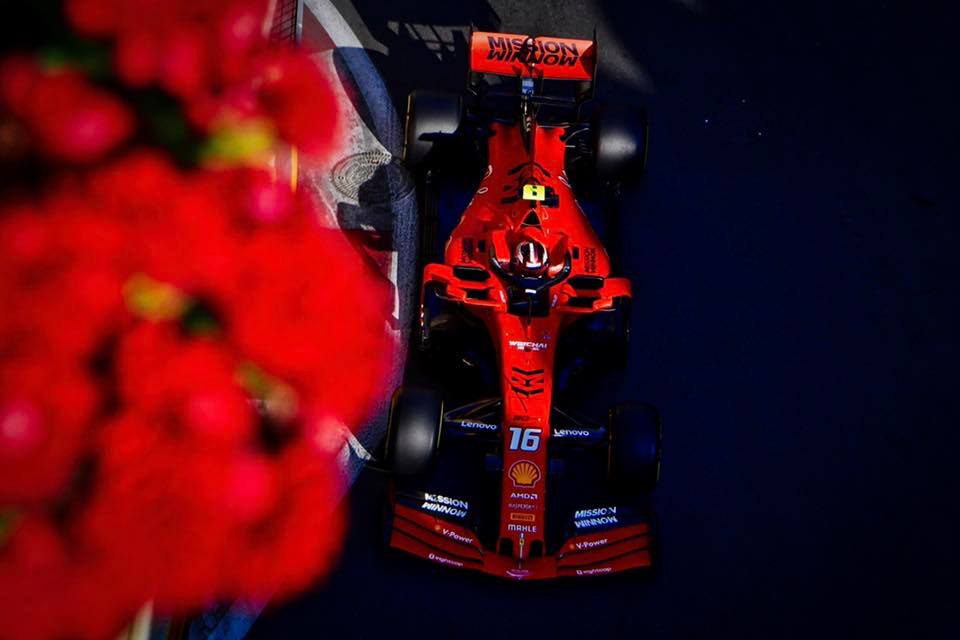 This year is the year of Mercedes though, while Ferrari engineers sort out their car. Even so victory in Grand Prix races have come excruciatingly close. In Bahrain fans gasped when the engine of Charles' car betrayed him ten laps from the finish. At the Austrian Grand Prix the checkered flag awaited him when Max Verstappen, in a maneuver challenged by the observers but validated by the commissioners, overtook him near the end of the race.
Fans are eager for a long-awaited clear victory even as Charles makes podium finishes like his recent third place at Silverstone. Jacky Ickx has been todate the youngest winner for Ferrari and Charles is poised to break that record.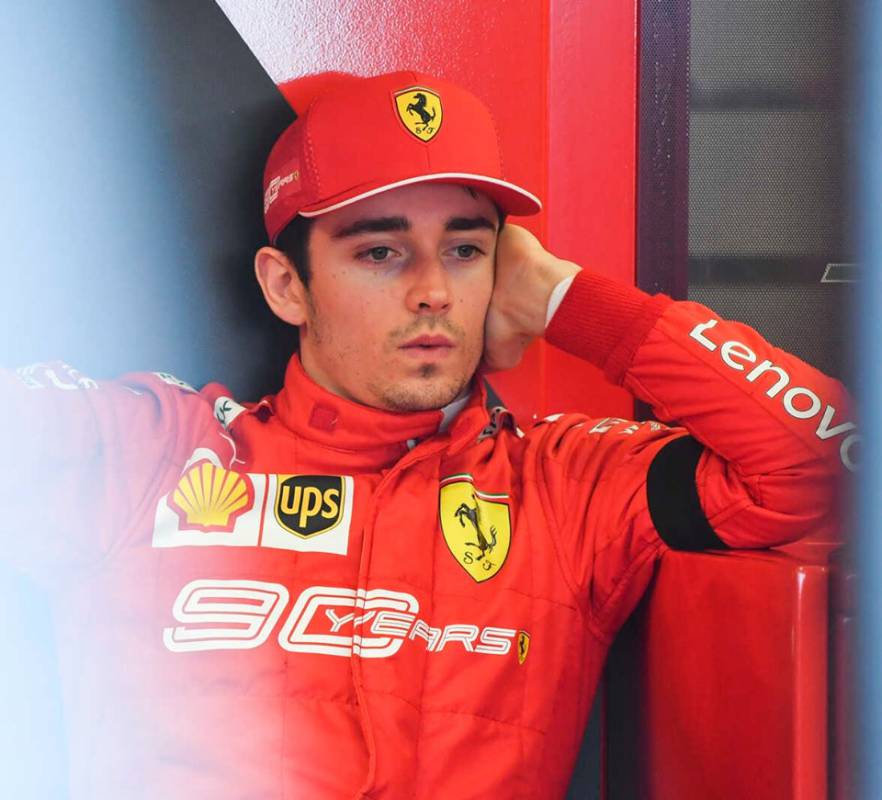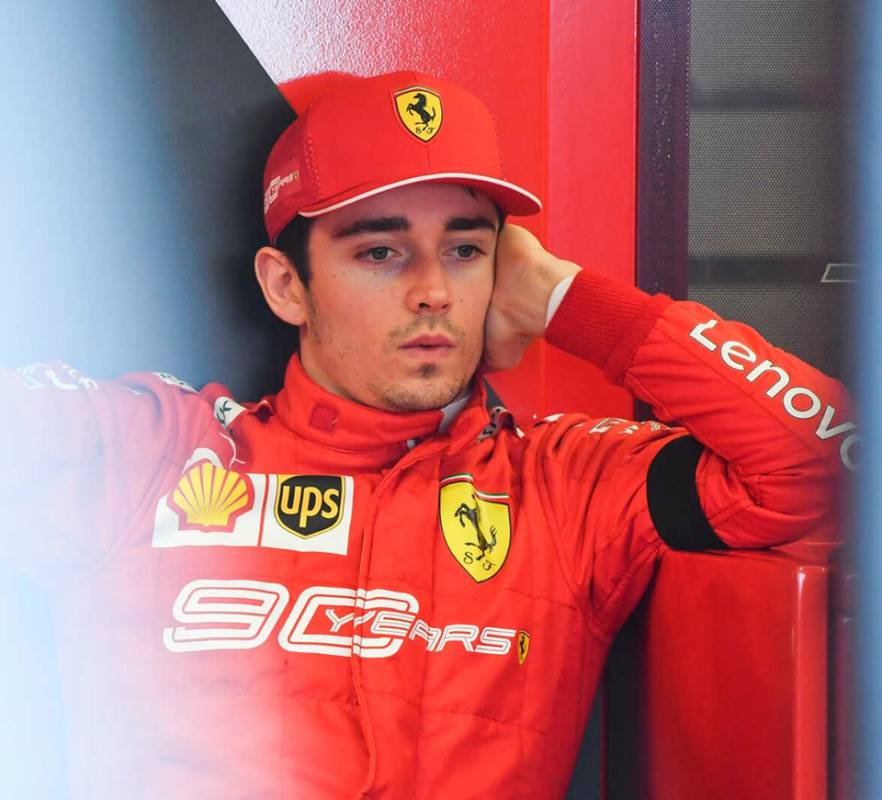 Michel Boeri, president of the Automobile Club of Monaco, and Gerard Spinelli, the mayor of Beausoleil, also received cards as honorary members of the brand new fan club.
When the association will be more mature, Aurelio Borghi will be able to organize charity events for local associations and show broadcasts on a big screen and arrange special outings to the Formula 1 Grand Prix races in Monaco, France and Italy. And, if the schedule of Charles Leclerc allows, meetings with the pilot would be the icing on the cake for his fans. A World Championship awaits the determination and talent of this ace of the racetrack and all his supporters in his new fan club just can't wait for it to happen to celebrate.