Latest news
Sport
Leclerc Survives the Furnace of the Qatar F1 Grand Prix and Grabs More Points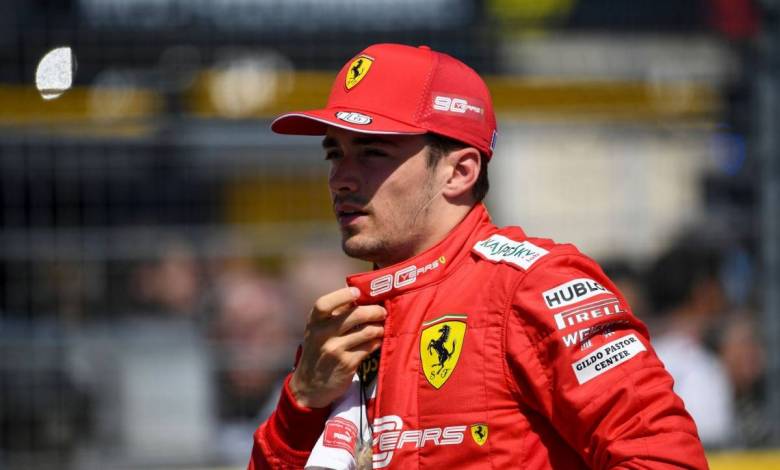 Ferrari's less than stellar season continued with nagging performance issues that left Leclerc never in contention for podium positions. Neither in the half hour Sprint race where points were up for grabs, neither in Qualifying nor in the race proper. 
Verstappen and Red Bull are in a league of their own this season and the two McLarens are proving faster than Ferrari. So that left fourth place in the main race a decent target for Charles. But even fourth place was to elude him as Russell in his Mercedes managed to squeak past the Monegasque ace leaving him relegated to fifth place. 
Still in the heat of Qatar you had to count yourself lucky to finish at all. Many of the drivers felt ill … the race became a test of personal endurance physically. Charles fortunately was able to withstand the torture to the Checkered Flag. 
In the Sprint race – a relatively new feature in Formula 1 that precedes the main event – points are up for grabs. 
But Charles Leclerc and Lance Stroll copped five-second penalties for repeatedly exceeding track limits. 
Both drivers left the track on four occasions "without justifiable reason" according to the stewards. 
As a result, Leclerc was dropped from seventh to 12th, thus missing out on points, and Stroll from 13th to 15th – last in a race that ended with five retirements. 
Qualifying
Charles Leclerc revealed how an issue on his first lap in Q3 caused him to give up on his Qatar Grand Prix qualifying effort, before a problem struck.
The Ferrari driver wound up fifth on the grid after times were deleted for Oscar Piastri and Lando Norris. He was beaten by Max Verstappen, both Mercedes and the Aston Martin of Fernando Alonso.
Leclerc was hamstrung by a problem affecting the SF-23 machine. All these nagging issues with his Ferrari's performance have combined to leave him a little frustrated.
The Main Grand Prix Race 
Monegasque Leclerc was "surprised" by Mercedes' pace during the Qatar Grand Prix, after George Russell finished ahead following his first-lap crash. The Mercedes driver fought back from the back of the field and managed to finish ahead of Leclerc in fourth, while the Ferrari driver finished in fifth ahead of Fernando Alonso.
There was not much more he could have extracted for the race. McLaren's pace was super quick, obvious after their strong performance on Friday. 
But Ferrari were quite surprised with Mercedes' pace. For them to finish in front with crashing on Lap 1 was a surprise. 
The result means that Mercedes increased its lead over Ferrari in second in the Constructors' by two points to 28 with five races and two Sprints remaining in the season. 
The Furnace of Qatar
Leclerc was particularly concerned about the intense heat, which was very challenging for the drivers on Sunday. 
There were two drivers who were really not feeling well, and all the others were not at their best either. It was not just physical fatigue; it was a question of hydration. The drivers lost so much water; the heat was crazy. Leclerc must have been glad glad to reach the finish.
It wasn't a stellar performance and Russell making a comeback after crashing on the first lap was a surprise that hurts.
Leclerc revealed every lap felt like a qualifying lap, even in the fast corners where he was going flat out when normally that's where he would preserve the tyres. It made the race particularly more complicated.
Verstappen
What can be said. Max Verstappen entered the rarefied realm of triple Formula 1 world champions with a hard-fought second place as early as in the Sprint race on Saturday. So Verstappen's third consecutive title was secured in a half-hour race, part of a format invented only a couple of years ago. 
That Verstappen was going to win the title again – to add to the first taken in such controversial circumstances in Abu Dhabi in 2021, and the second in dominant style last year – has been obvious. 
Is it the Red Bull Machine or is it Verstappen? Both in fact have been flawless this season. You can't take anything away from Verstappen, he is emerging as one of the greats! 
Result
1: Verstappen, Red Bull
2: Piastri, McLaren
3: Norris, McLaren
4: Russell, Mercedes
5: Leclerc, Ferrari
Where next
The next stop on the 2023 F1 calendar will be Austin for the United States Grand Prix weekend, which takes place from October 20-22.