Sport
Monaco Sevens tried its hands at the biggest win in view of the Olympics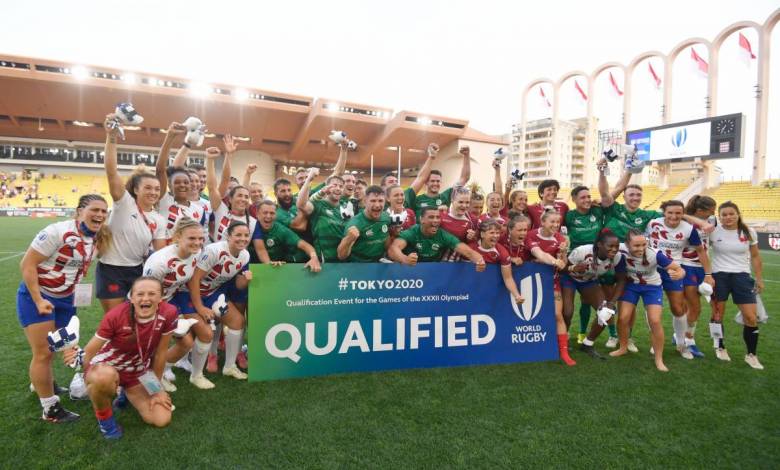 Everything depends on group spirit, discipline, control, mutual respect and challenge of risks. This is the core of a game for everyone who has been in exciting stadiums around the world since 1823 when William Webb Ellis kicked off his initiative. Just the first step towards what has become one of the most popular sports which arouses special attention in the Principality. On the 19th and 20th June 2021, great stars of Rugby met at Louis II Stadium to face World Rugby Sevens Repechage, a decisive international challenge to select three best teams for Tokyo Olympics, from the 26th until the 31st July 2021.
Twelve Women Teams and Ten Men Teams from the four Continents contended at every Pool to qualify. Two remaining places to get their passport to Japan for Ladies and just one chance for Gentlemen. This new variant of rugby including seven players facing seven opponents for seven minutes and a half each match, in a full-size pitch, showed a result filled of great adrenaline. What an extraordinary test of physical and mental resistance! Cover such a long area in a few minutes, in fact, requires fit muscles for running, passing, tackling as well as having ninja reflexes to keep possession of the ball as long as possible.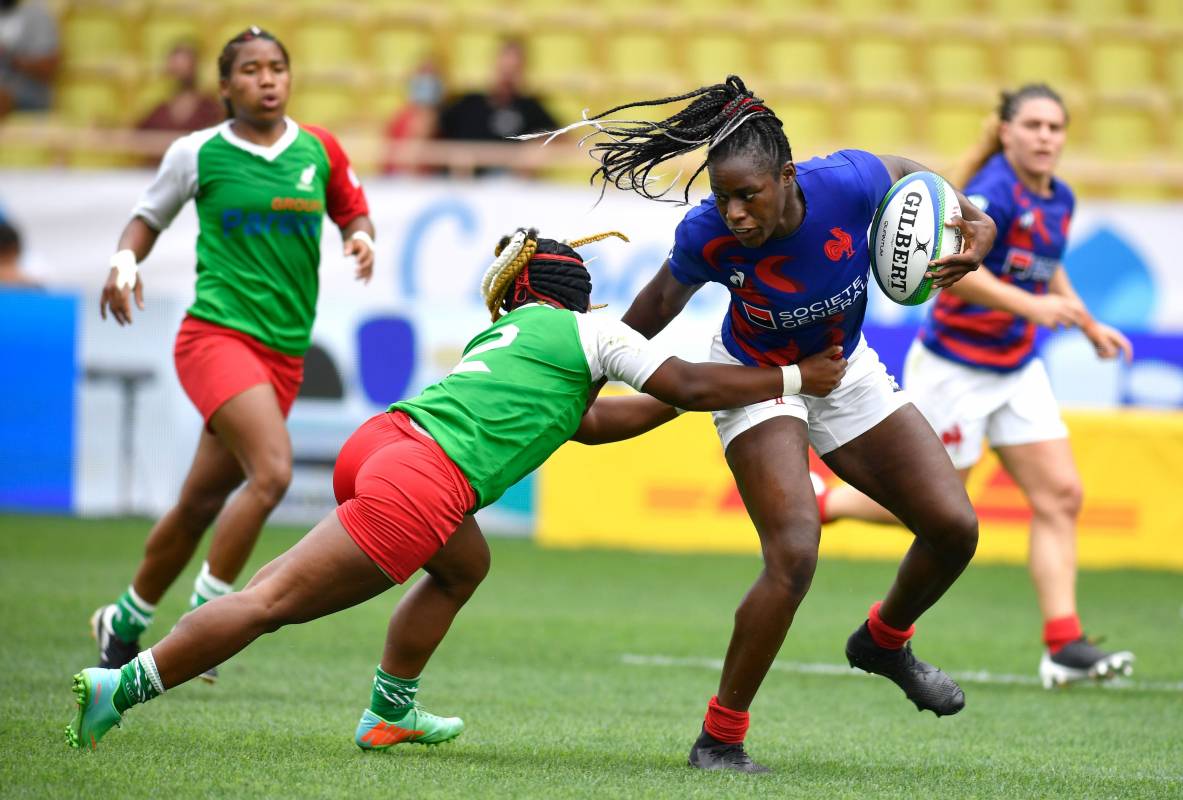 Real fans did not fail in cheering their preferred teams directly from the stadium grandstands supported by 'Barbagiuan', the sailor seagull mascot of the tournament. Each team of the heart had got its own with a creativity that surpassed any imagination from the French "Chanteclair" to the Mexican "Gaucho" and so on. The best disguise could gain a Rugby ball signed by a champion as a nice gift. All that made the Monegasque experience even more exciting in view of the Olympic Games where about 30 million followers are expected.
This is the esteemed audience by World Rugby, the governing body of Rugby Union based in Dublin (Ireland). Rugby mania has been taking roots in Monaco thanks to Gareth Wittstock, president of the Monegasque Rugby Federation, and to Princess Charlene of Monaco Foundation. Both of them are actually committed to use this sport as a pivotal educational tool and to make the Monegasque team sufficiently competitive on the international stage.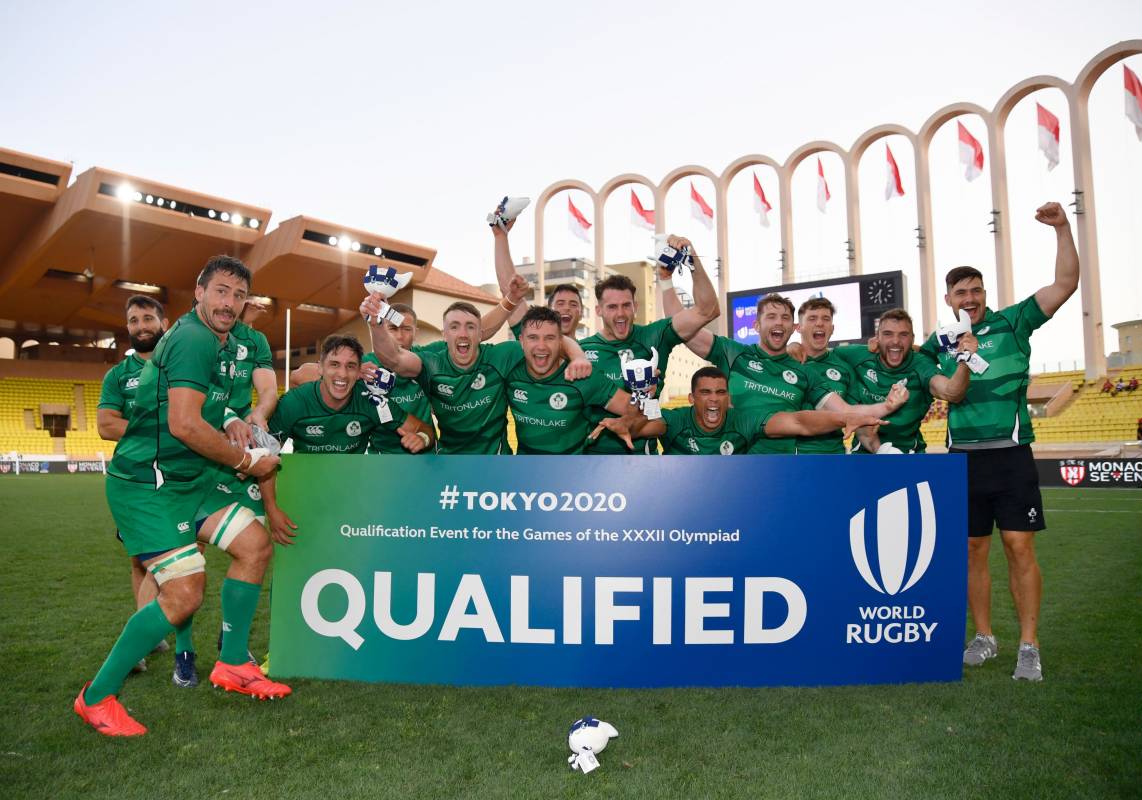 "It is indeed with great enthusiasm that the Principality welcomed this amazing sporting challenge" pointed out to HelloMonaco the spokesmen of the Department of Home Affairs and Interior of Monaco's Government – "As happened for the Formula 1 Grand Prix, providing the access to the general public was a special effort considering the delicate time in history we are experiencing. Thus, everyone must adapt, respect the rules in force and protocols imposed to ensure the safety of all visitors and the success of the event itself. The final outcome turned out to be a great show in view of the quality of the plateau and associated issues", they added.
"This has been an ongoing challenge since March 2020 when Monaco applied to host the qualifying stage, then the preparation phase without too much visibility. Finally the operational management mainly focused on specific covid-19 rules: allowing all teams to come from all over the world with due visas and conceiving a special health protocol for the tournament, test batteries and health bubble included", highlighted to HelloMonaco Nicolas Bonnet, technical director of the Monegasque Rugby Federation – "After the first experience in 2016, this extraordinary human adventure allows the Principality to be placed in the world map of Rugby Sevens and it raises the Olympic qualification process after more than one year of absence", he added.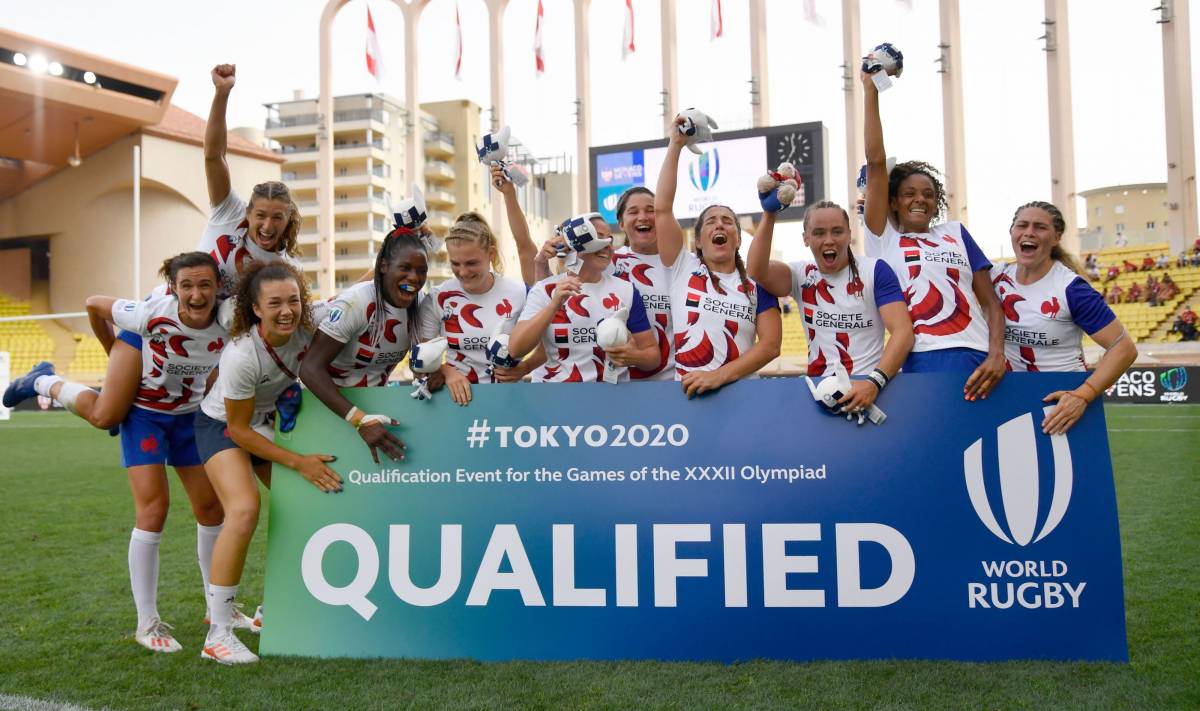 But what was the spirit with which the teams have faced training and testing on an early summer hot weekend? HelloMonaco was on pole position to collect inputs from some of the most interesting teams which took part to the World Rugby Sevens Repechage.
"Rugby has been known in Madagascar for more than a century and we have been attending the African Men's Championship for a while. In 2020, women's game is a new entry", outlined Frédéric Dumant, marketing consultant for Madagascar Rugby Union and former under-20's Racing 92 player "Women's team competing in Monaco has already been tested for Rio 2016 selections and we are really happy to be in Monaco for Rugby Sevens Women which really represents the achievement of a long-term objective to reach both the African and international challenges" – he added. "No matter the final outcome, a two-day competition at high level as the one in Monaco gives our ladies plenty of visibility globally" – "what really matters is to measure us with the most performing teams like France, Hong Kong and Colombia and improve for the future, notably the African Cup in Cape Town next year (2022)".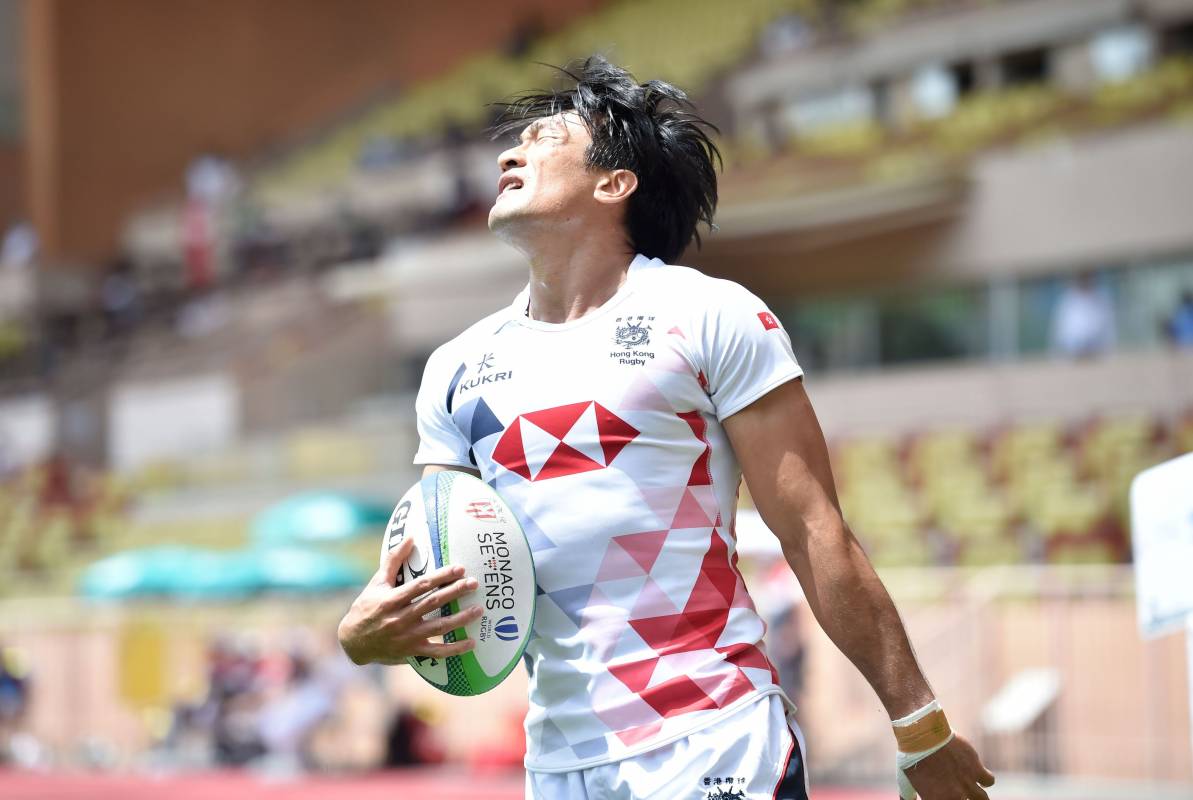 "Just having the chance to be in Monaco's field was something we have been looking for a long time", highlighted Max Woodward, captain of the male Hong Kong Rugby Sevens and skilled player – "in most recent season we had really little opportunities to play due to covid-19 restrictions so we focused on training for the fastest reactions to step up defence in order to face some of the most challenging opponents of the tournament, like France and Chile, which are both very strong and they have played regularly on World Series" – "we are very pleased to have been qualified also for the World Series and that gives us more energy to achieve our main goals: approaching the gold medal" – "it is pretty clear that Rugby Sevens gives the same opportunities to men and women and in Hong Kong it has been  quite popular since a young age" – he added. "Finally, it is nice to be able to play in an international contest, and we are all in good shape and excited in order to compete at our best", reaffirmed Melody Li, female team captain.
On Saturday, all Pools showed great motivation to make a splash, despite Jamaica's and Uganda's exit for Covid-19 measures. Ireland Male Team and France Male Team used a great tactical agility and teamwork to keep the rivals away from their field area, in the light of emerging teams who did their utmost, like Madagascar, Zimbabwe and Tonga. Russia Female Team proved to be an excellent unit, well trained to wall competitors and accumulate as many points as possible. Argentina Female Team vs Mexico Female Team brought a gust of energy in the most Latin challenge ever. Hong Kong Female & Male Teams did a good performance reacting well to all attacks.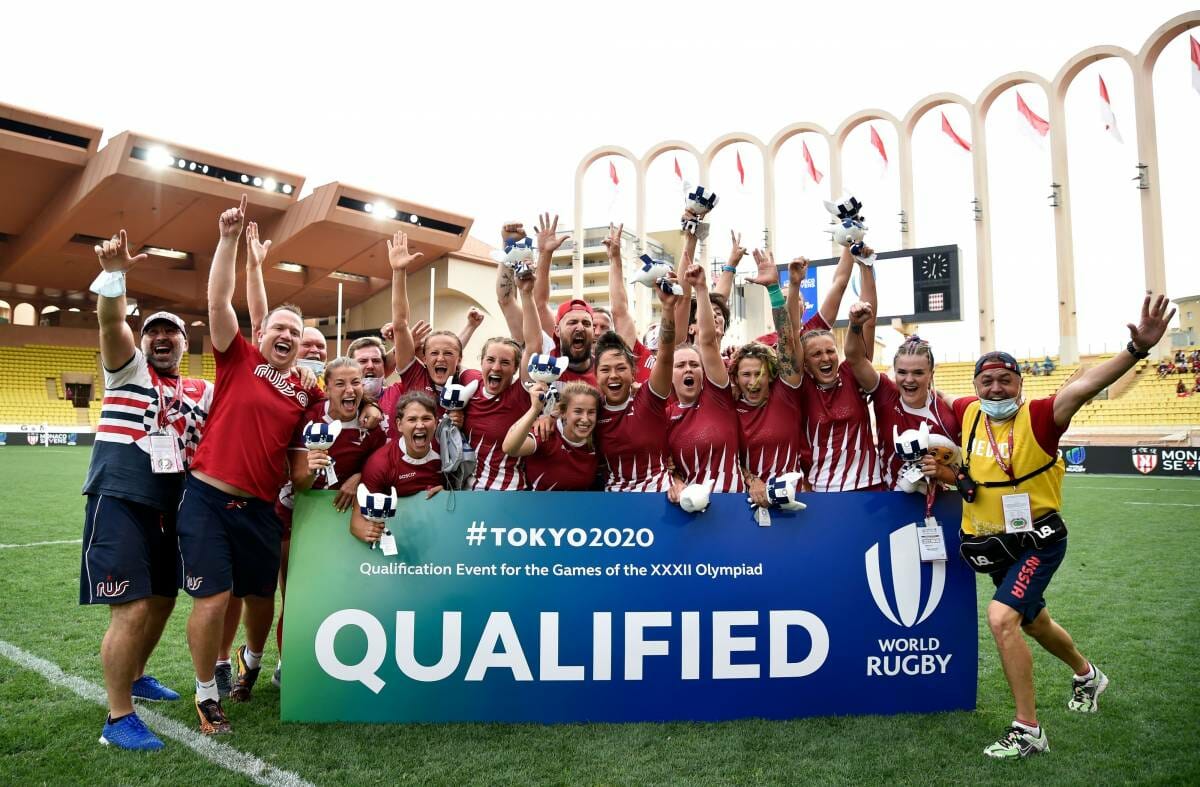 On Sunday, finals were simply cracking. Russia Female Team showed a great determination over Kazakhstan Team and qualified directly to Tokyo Olympics with a net score thanks to the tenacity of Tiron Mikhaltsova and her colleagues. France 'Les Bleus' Females brilliantly passed the test thanks to a well-organized and fast team, with a special performance by Lina Guerin, against a promising-for-the-future tactical preparation of the Hong Kong Team.
Last but not least, Ireland Male Team vs France 'Les Bleus' Males challenge proved to be one of the most for their high level. After some minutes of pure adrenaline at equal scoring, Ireland Sevens overcame any opponent barrier with some extraordinary pass-the-ball and a few exploits of the most popular stars, Terry Kennedy, Billy Dardis and Jordan Conroy who performed a couple of invincible side line accelerations which raised the final victory. French Team responded with a great defence after a fantastic final spring by Terry Bouhraoua, cheered to the sky at Louis II Stadium. What a rocking weekend!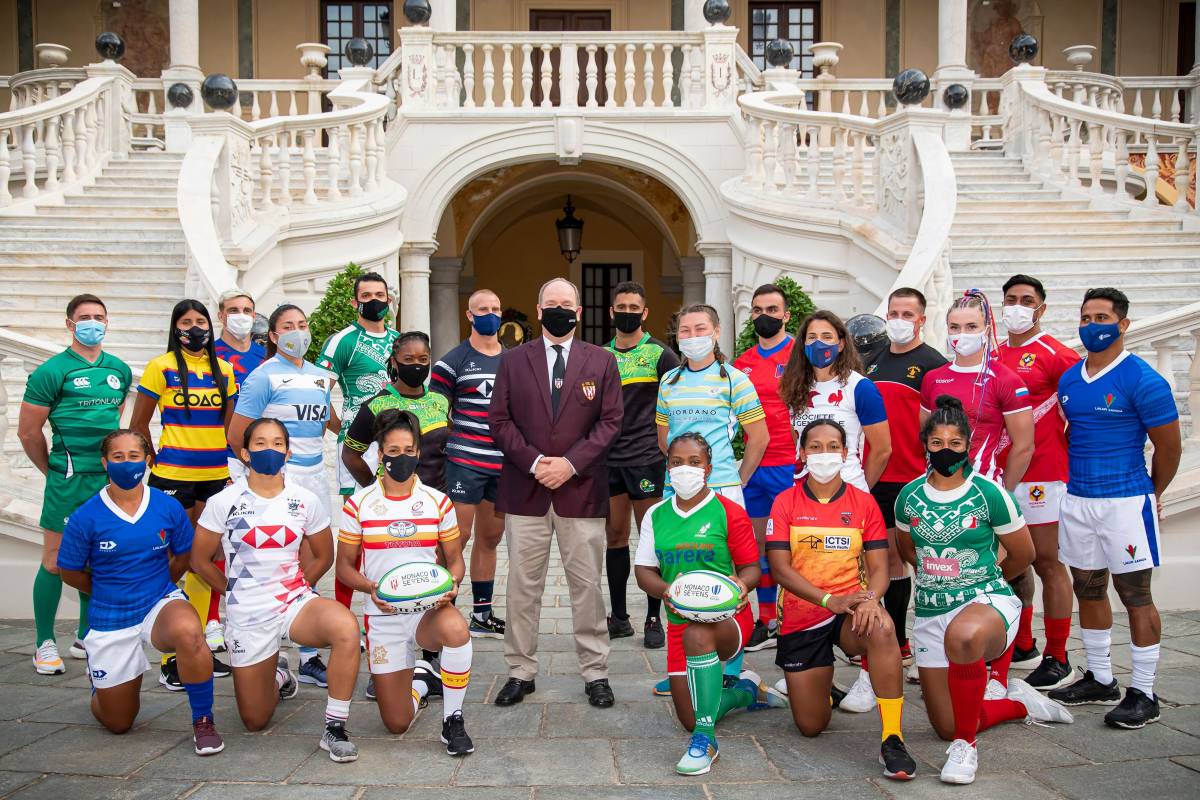 __________
Results: Female Rugby Sevens Repechage
Rounds
Pool A: Russia 9, Argentina 7, Samoa 5, Mexico 3
Pool B: Kazakhstan 6, Tunisia 4, Papua Nuova Guinea 2, Jamaica (not available)
Pool C: France 9, Hong Kong 7, Colombia 5, Madagascar 3
Semi-finals
Argentina vs Hong Kong 5-24
Kazakhstan vs Tunisia 29-21
Russia vs Samoa 29-0
France vs Colombia 52-0
Finals
Russia vs Kazakhstan 38-0
France vs Hong Kong 51-0
Results: Male Rugby Sevens Repechage
Rounds:
Pool A: Ireland 12, Samoa 10, Zimbabwe 8, Tonga 6, Mexico 4
Pool B: France 9, Hong Kong 7, Chile 7, Jamaica 3, Uganda (not available)
Semi-finals
France vs Samoa 31-0
Ireland vs Hong Kong 28-5

Finals
Ireland vs France 28-19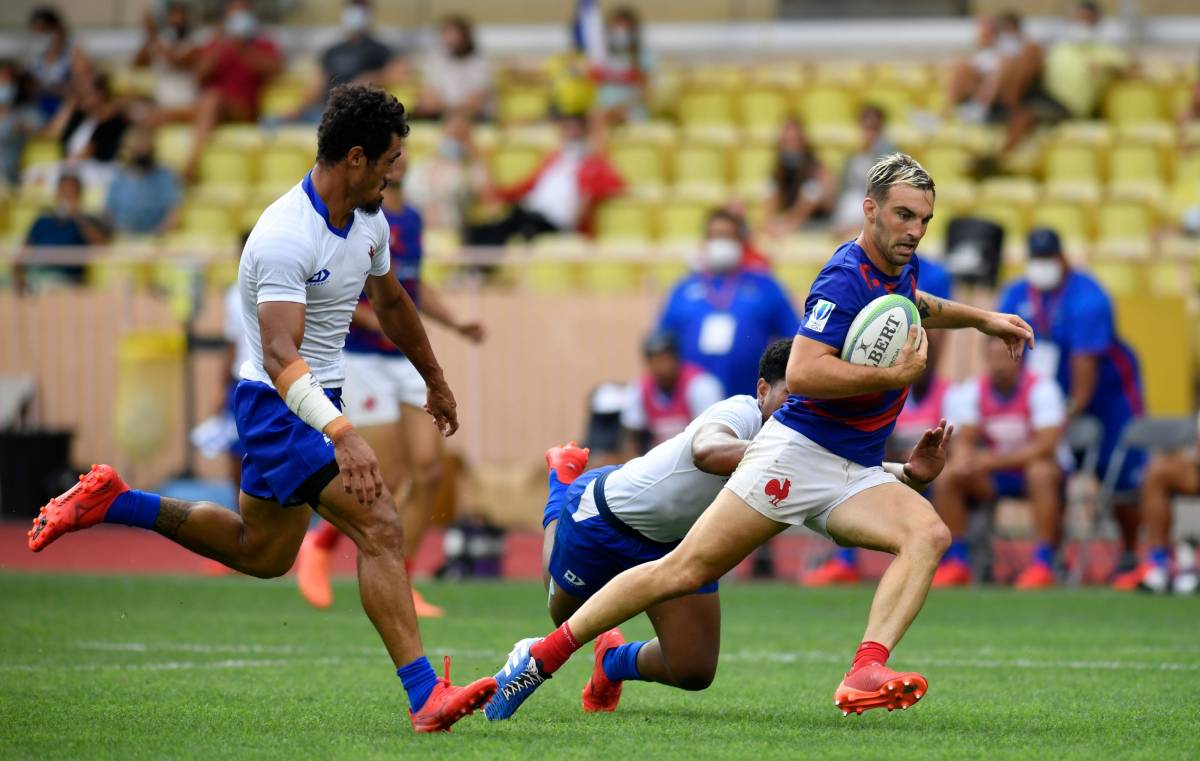 To know more about World Rugby Sevens please visit: www.world.rugby