Latest news
Sport
Perfect Finish for Yacht Club de Monaco at the Cagliari-Monaco Race!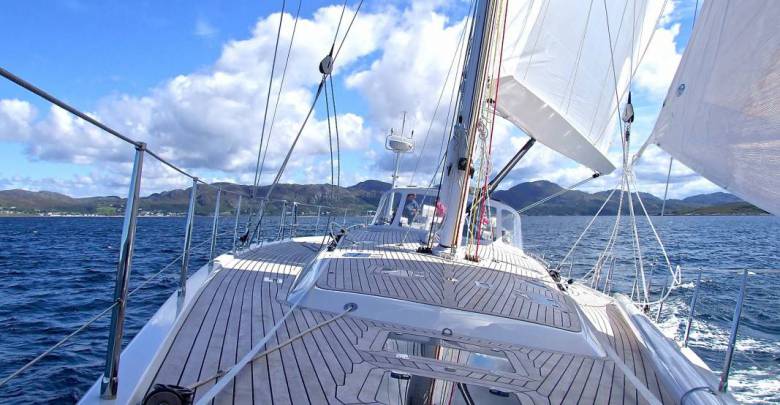 It took Adalberto Miani's Botta Dritta two days, 16 hours, 50 minutes and 46 seconds to cover the 360 nautical miles that separate Cagliari from Monaco. The Advance 66, representing the Yacht Club de Monaco, crossed the finish line in the bay of Monaco at first light on Thursday 27 April at 6 hours 55 minutes and 51 seconds. Two other members of the club completed the podium, coming in second and third. Perfect results for the Yacht Club de Monaco, which is celebrating its 70th anniversary this year.
The first edition of the Cagliari-Monaco brought together ten vessels as part of the "Cagliari-Montecarlo Sea Week". The event was organized by the Lega Navale Italiana section of Cagliari in collaboration with the Yacht Club Porto Rotondo and the Yacht Club de Monaco, under the aegis of the Italian Sailing Federation (FIV) on the initiative of Adalberto Miani.
An idyllic journey
At 2:00 pm on Monday 24 April, ten crews launched their bows towards the Principality. On the agenda, 360 nautical miles to cover along the eastern coast of Sardinia and Corsica. After a few hours of navigation, the competitors had to pass a natural gate at the height of the island of Soffi, in front of Porto Rotondo. A compulsory passage allowing the organizers to record the first times.
YCM dominates the lead
From the start of the race, Botta Dritta of Adalberto Miani helmed by Adamo Spinsante, took the lead just ahead of Roberto Tamburelli on Furibonda, also a member of the Yacht Club de Monaco. After a wild ascent from Sardinia and Corsica, the two YCM representatives didn't have too much difficulty putting distance between themselves and the rest of the racers, led by Carlo Falcone aboard Mariella, also representing the YCM, who finished 3rd.
Sailors will be meeting again from 22 to 27 August for the 18th Palermo-Montecarlo, a stage of the Italian Offshore Championship, organized by the Circolo della Vela Sicilia in collaboration with the Yacht Club de Monaco, the Yacht Club Costa Smeralda, the Tasca d'Almerita competition, the Italian Sailing Federation, the IMA (Mediterranean Maxi Offshore Challenge) and the Class40 Mediterranean Trophy.