Sport
The Monaco Prestige Cup: Where Strength, Beauty, and Athleticism meet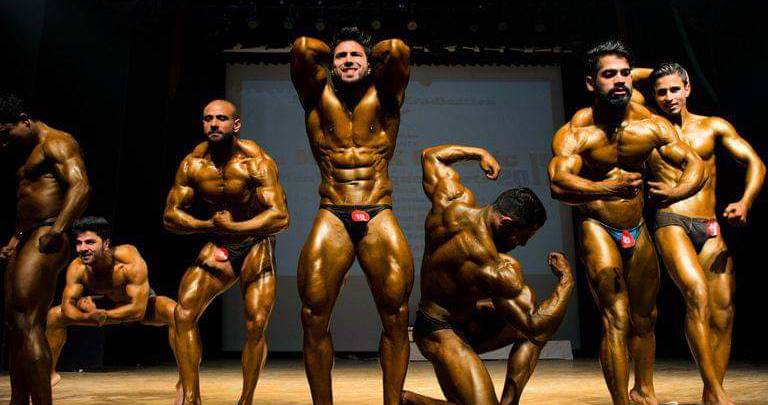 The Monaco Prestige Cup is in its second edition and has attracted hundreds of spectators fascinated by bodybuilding. Ninety competitors with physiques that would be the envy of Superman; the envy of Superwoman too, because women are more than well represented.
And rather than "Incredible Hulk", incredible artistic beauty would be a more accurate description. In this competition the body is what a canvass is to Leonardo DaVinci. If everything goes right, the result is an exquisite art form.
The ninety participants have flocked to Monaco from all over France – 90 demigods as it were! Are all these dream bodies natural, the result of hard work? As in all sports there is always the question of drugs at the margin. The Monegasque Association of Bodybuilding and Fitness is more than aware of the dangers of chemicals entering the sport so that have an anti-doping committee. Let Mother Nature, intelligent training and hard work produce the winners.
More than most athletic competitions this is also theatre: screams, whistles, encouragement and applause.
And it takes the brave. There is nowhere to hide. And there is a degree of nakedness that surpasses most competitive events. It is definitely only for the courageous who take pride in their bodies. But the newcomers to the sport will tell you it is nerve-racking. You don't often hear at the Olympics: "squeeze your buttocks" and "contract your thighs".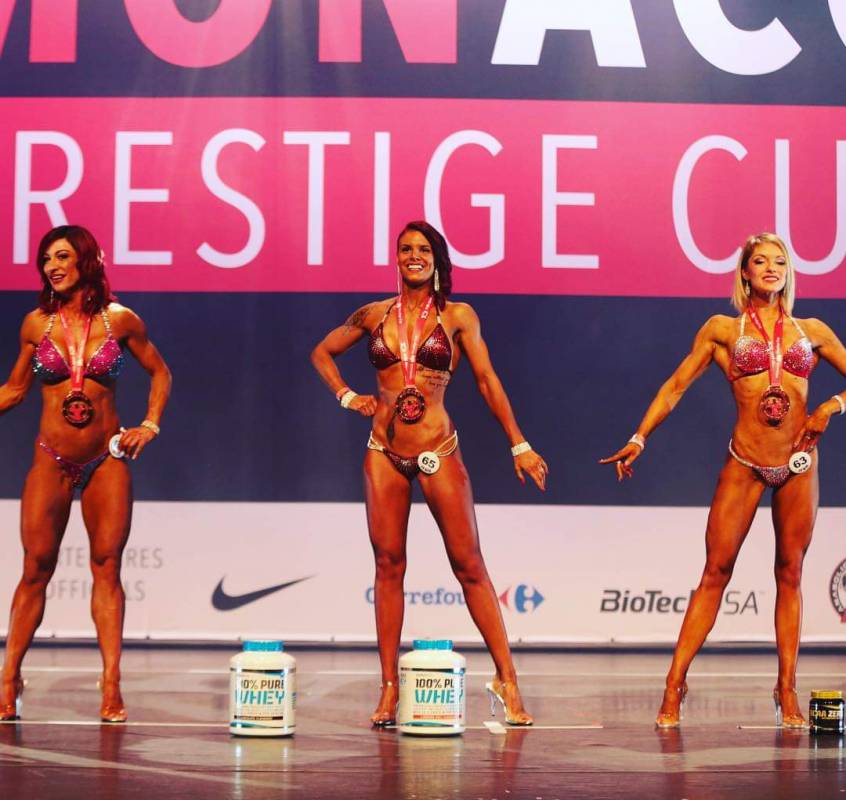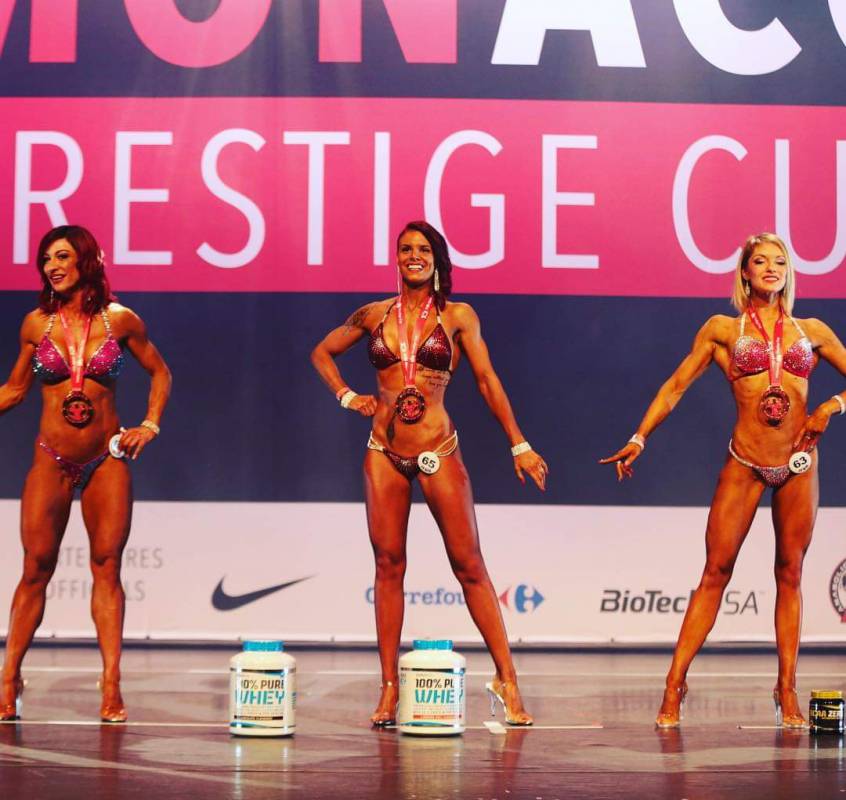 It turned out that being in brilliant physical form was just not enough, you also needed to know how to pose correctly in front of the judges. Under their watchful eye, the athletes, all in synchrony, were demonstrating the profile and movement of their muscles under different angles: face to the public, sideways and backwards. The jury was not just evaluating the double biceps, quadriceps and six-packs, but they were also being wooed by the athletes' charisma. It is therefore not surprising that it was not only the strongest, but it was also the most cheerful that were the prize-winners of the competition!
Among the biggest winners of the many medallists were:
José Anta in the Mens Classic
Alain Khouri in Bodybuilding
Elodie Moore for the Best Posing
and Manon Villard in Bikini
The 2nd Bodybuilding and Fitness Championship held in the Principality has been acknowledged as a great success: the sports show premises were literally exploding in applause. Let's hope that 2020 will bring this competition to the Principality once again with an even greater role for Monaco in the Bodybuilding and Fitness world and involving more and more new athletes.