Sport
Three series in this renowned Regatta to close the winter one-design season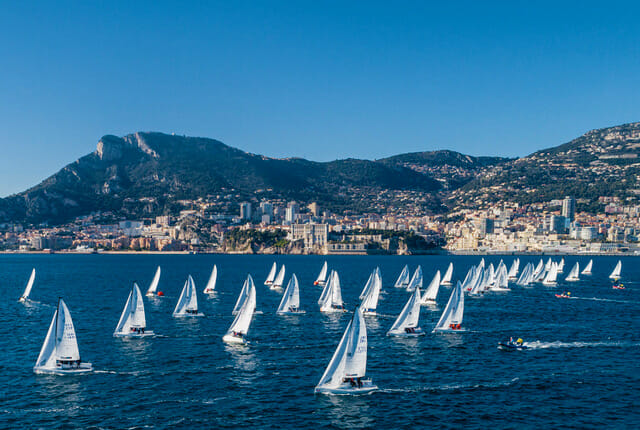 37th Primo Cup – Credit Suisse Trophy (J / 70, Smeralda 888 and Dragon). About sixty crews divided into three series (J / 70, Smeralda 888 and Dragon), will gather in the Monegasque bay for the traditional Primo Cup – Credit Suisse Trophy, organized from March 4 to 7, 2021. Launched in 1985 under the leadership of HSH Prince Albert II, President of the YCM, this regatta equipped with specialized clothing from the equipment supplier Slam has established itself as the largest European gathering of winter regattas in the Mediterranean.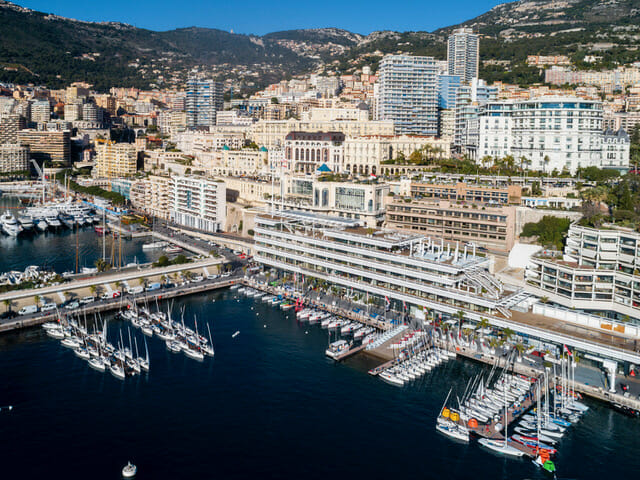 The passion for racing
Whether they are simple enthusiasts, experienced sailors or professionals, all enjoy participating in this international regatta at the start of the season, which in J / 70 constitutes the final race of the Monaco Sportsboat Winter Series. 
Very active in the Principality, the J / 70 class will also see its world championship organized in the Principality in 2022. Also, many very experienced international crews, like the Italians of Petite terrible-Adria Ferries, reigning European J / 70 champions, will be keen to set out to conquer the Monegasque waters. It will also be necessary to rely on the experience and mastery of local racers such as Giangiacomo Serena di Lapigio (G-spot) or Ludovico Fassitelli (Junda-Banca del Sempione) from the Y.C.M. 
Also note the participation of young racers from Nacra 15, Optimist and Laser from the Sport Section of the Yacht Club de Monaco. Mixture of elegance, finesse and power, the Dragons will also come to the fore. The Marconi sloop, which turns 92 this year, requires a certain touch at the helm and opens the prospect of great maneuvers in which the president of the series Jens Rathsack, is also a noted member of the Y.C.M.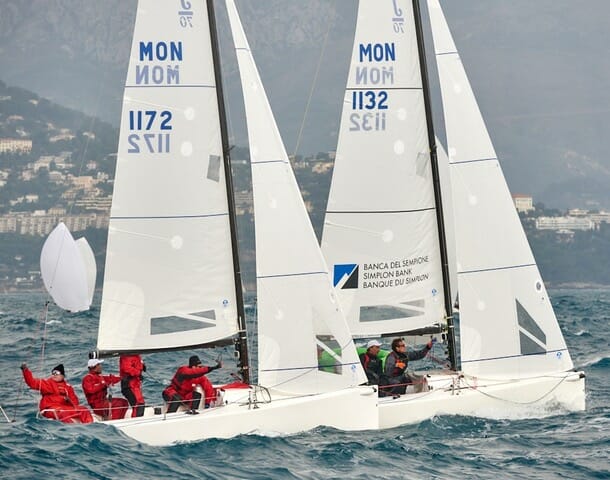 Smeralda 888: the gentlemen at the helm
The meeting marks the start of the series championship, won three times by Timofey Sukhotin (Beda). The defending champion will be keen to continue his domination against Botta Dritta led by Francesco Vauban or Prince Charles de Bourbon of the Two Sicilies (Vamos mi Amor), president of the class and 6 times winner of the championship. Starting this weekend (Saturday February 20 and Sunday February 21), the "smeraldists" will participate in Match Race training, the challenge format of the America's Cup.
Prevention above all
Like the last stage of the Monaco Sportsboat Winter Series held last January, crews will have the opportunity to perform antigen tests organized by the J / 70 Monaco Class Association. There is a great willingness to assist foreign crews to come and participate in the meeting in compliance with health regulations, and equally so when returning to their countries. 
In order to avoid crews grouping together at the notice board, and therefore to avoid any breaches of best-practice sanitary measures, the organizers have also set up a system for transferring information digitally.