The Principality of Monaco is a small independent state situated on the French Riviera and historically linked to France. The Constitution of December 1962 defines Monaco as a state with a constitutional monarchy, governed by the Prince. According to the heredity principle, the throne is reserved for the direct and legitimate descendent of the reigning Prince. H.S.H Prince Albert II is the current reigning monarch of Monaco. In 2005, he succeeded his father, Prince Rainier III.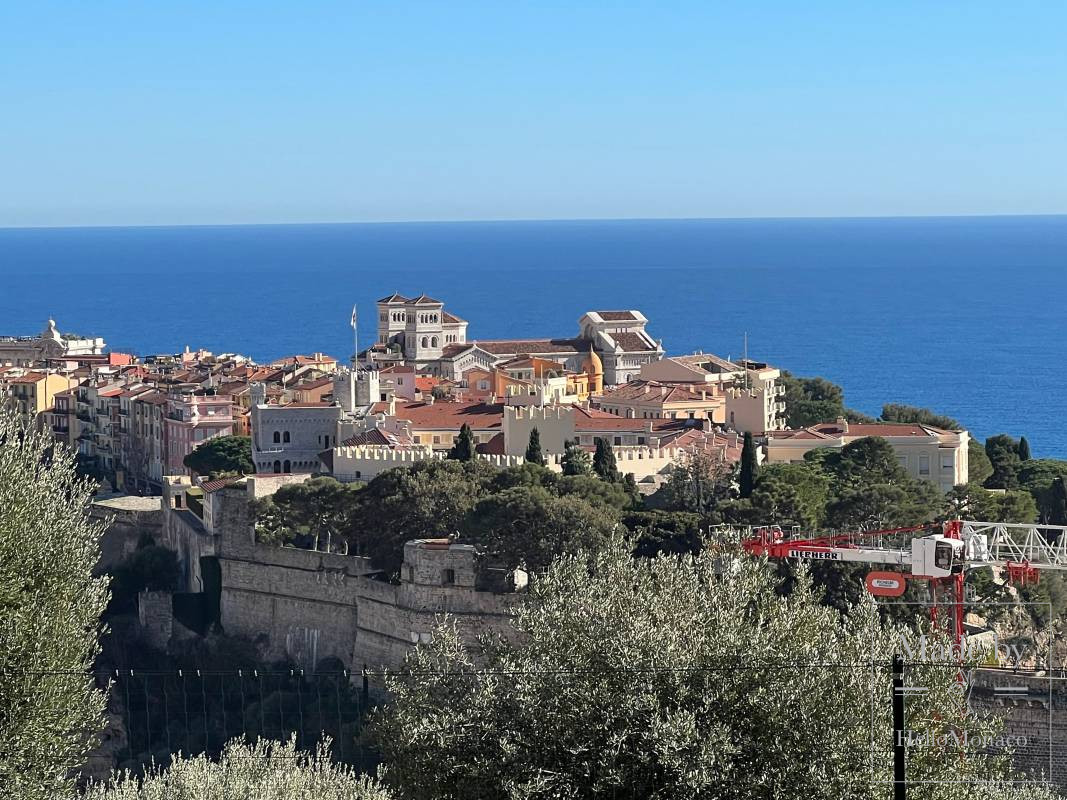 Districts of Monaco
With an area of 2.02 km2, Monaco is traditionally divided into four quarters. Monaco-Ville (or 'the Rock') is the historical centre of the Principality with the Prince's Palace, Saint Nicholas Cathedral and the magnificent Oceanographic Museum built right on the edge of 'the Rock.' For 30 years, the legendary Jacques Cousteau directed the museum. Another quarter, La Condamine, borders the main port of Monaco, Port Hercules. Monte-Carlo is probably the chicest area of the Principality. The rich and famous come here to see and be seen, try their luck at the Casino de Monte-Carlo, or enjoy fine dining at Michelin-starred Louis XV. This is also the main destination for tourists and shopping lovers as all the exclusive boutiques are located here, including the new One Monte Carlo luxury shopping promenade.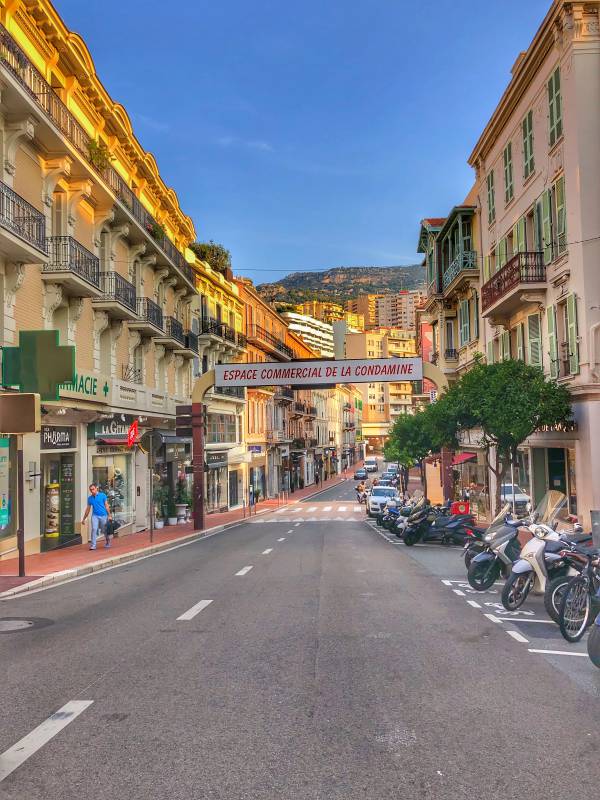 Fontvieille currently holds the title of the newest quarter, artificially made at the end of the 20th century. The area includes the local Circus, the Princess Grace Rose Garden, the Heliport, the stadium Louis-II and a spacious shopping centre.
In Monaco, the title "newest quarter" can quickly be seized anew by a futuristic project. And indeed Monaco is blooming with new architecture and visibly transforming under our very eyes. With so many projects on the horizon, the Principality is stepping into an exciting new era — one full of cutting edge construction, bigger green spaces and lots of new housing, all created with conscientious care for the environment. Here is our sneak-peak at the Monaco of tomorrow starting with the sequel to the Fontvieille reclamation from the sea.
It is called Mareterra balancing firmly on top of the picturesque Mediterranean Sea where the Monaco of tomorrow is quickly emerging. The name Mareterra is inspired by the two contrasting elements of the project: the sea and the land. The Principality's biggest and most transformational construction project in history will expand Monaco by 6 whole hectares. Spanning from the Grimaldi Forum to the Formula One Grand Prix tunnel, Mareterra will soon be home to luxury housing, shops, public facilities, a public car park and an entertainment port.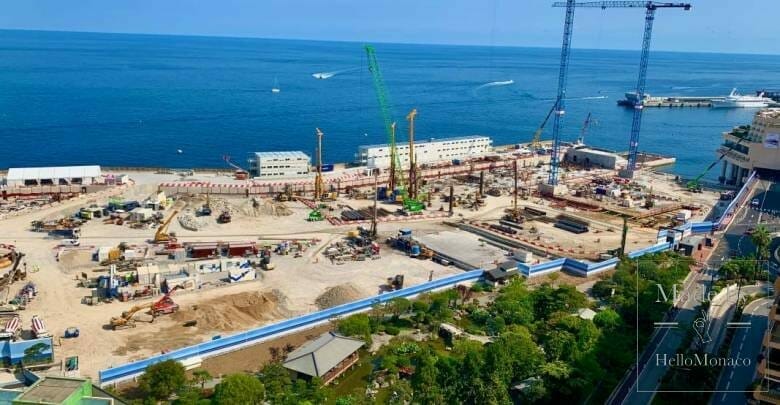 While Maraterra is the crown jewel of development activity, the Principality is reinventing itself in every direction. Here are four more projects just to give a flavour: 
New West Entrance to the city is a "Monumental Gateway"
A striking architectural statement has been turning more than a few heads.
Îlot Pasteur
The Îlot Pasteur will soon be home to the new Charles III College with a capacity of 1,500 students, a large indoor swimming pool and 300-seat amphitheatre; the new Espace Léo Ferré with approximately 1,200 seats; the new Media Library; a music rehearsal room; the Department of National Education, Youth and Sports; a recycling centre; and 7,700 m² of state offices.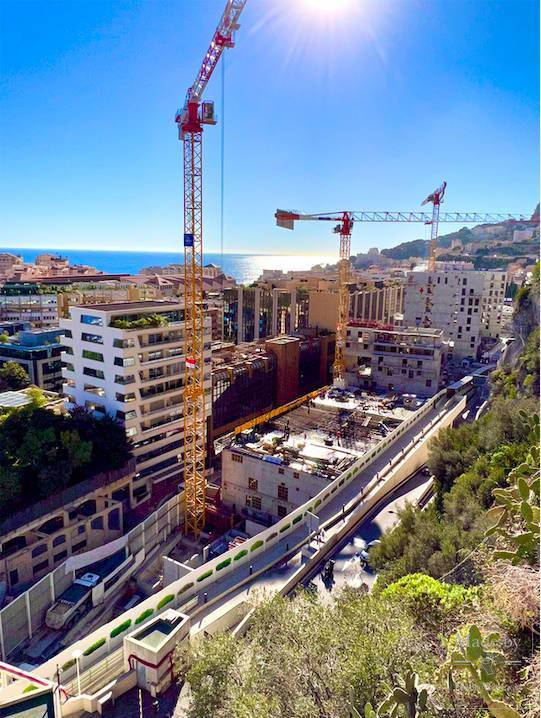 The New Hospital
The new Princess Grace Hospital Centre on Pasteur Avenue is definitely one of the most anticipated projects in the Principality. It will provide state-of-the-art medical care, not only to Monegasques, but to several neighbouring municipalities, or about 125,000 people.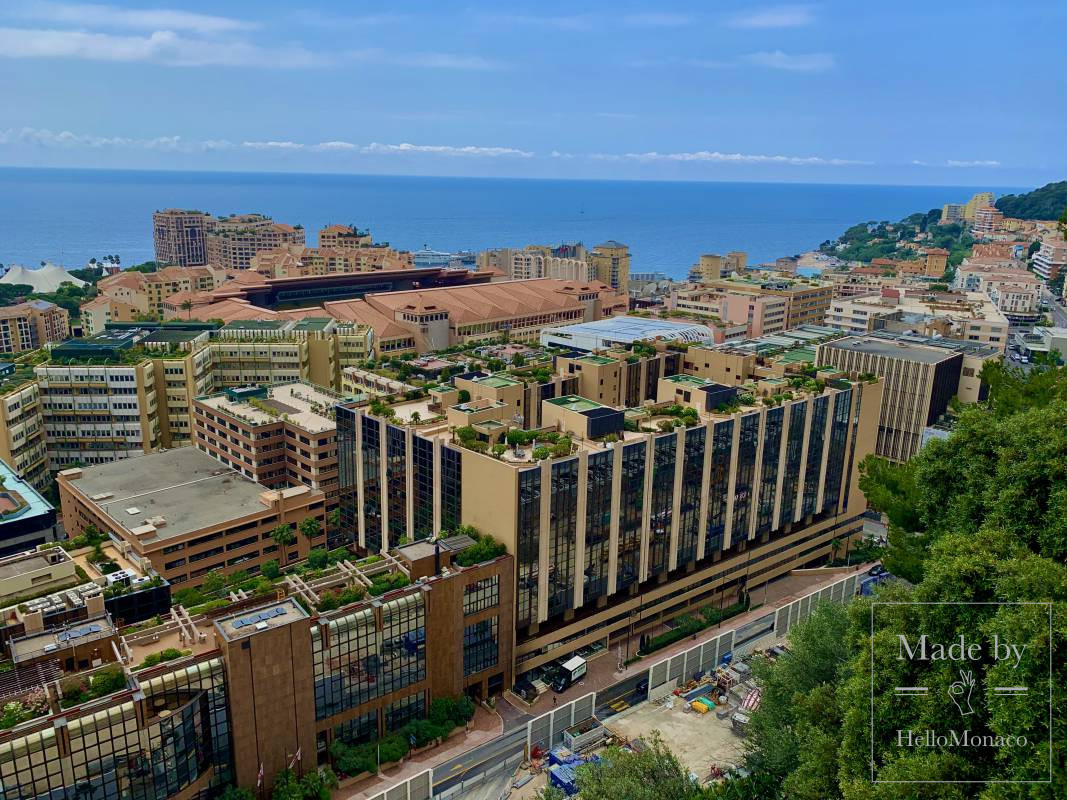 The Beautifully Reimagined Fontvieille Shopping Centre
A buzz surrounding the new Fonvieille shopping centre, designed by architects Massimiliano and Doriana Fuksas, is currently palpable all over Monaco. The new centre will boast double the existing shop space, or 70 shops over 30,000 m² (compared to the current 38 shops) as well as office space and 40 state housing units.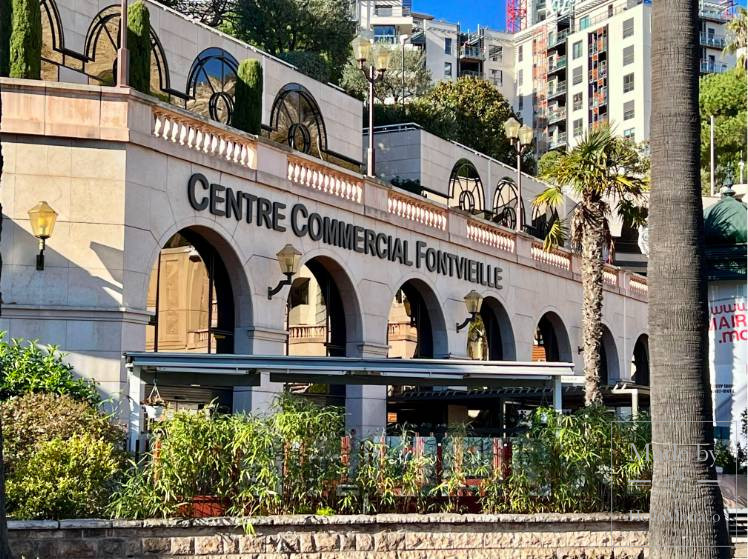 Facts about the Population, Education and Cultural Activities 
You get an idea of the vitality of this country with an area of 2 km2, enriched by its over 39.000 residents, when you discover they represent 139 nationalities, and contribute to a buoyant, dynamic economy. The native Monegasques themselves (over 9.500 in number) make up about a quarter of this total. French, Italian and British nationals make up the majority of the foreigners resident in the Principality. Several nationalities (Belgian, Swiss, German, North American, among others) have communities numbering in the hundreds.
Business and Employment
You might think that the Principality specializes in tourism. It does but there is a lot more going on besides… a thriving banking and financial services sector and a sizeable construction and building sector. You will also discover manufacturing including the assembly of space satellites and an increasingly active and avant-garde IT group and a hive of start-ups full of budding entrepreneurial activity. 
Education
There are approximately seven thousand pupils in Monaco educational system, not counting students of higher education who come from all corners of the world. More than 80 different nationalities are represented in Monaco's schools. Close to 99% of students who sit the baccalaureate (secondary education diploma) in the Principality pass. 
Cultural, community and sporting activities
There are currently around 900 associations and federations (cultural, sporting, environmental, professional, etc.) in the Principality. The Principality has many prestigious facilities and offers a rich cultural programme:
The Monte-Carlo Opera

Les Ballets de Monte-Carlo

The Philharmonic Orchestra

Printemps des Arts events

The Princesse Grace Theatre

The Grimaldi Forum. 
Also every year, Monaco hosts a large number of cultural and sports events including : 
Motor racing Grand Prix

Tennis Rolex Masters

International Jumping of Monte-Carlo (show jumping)

and The Yacht Show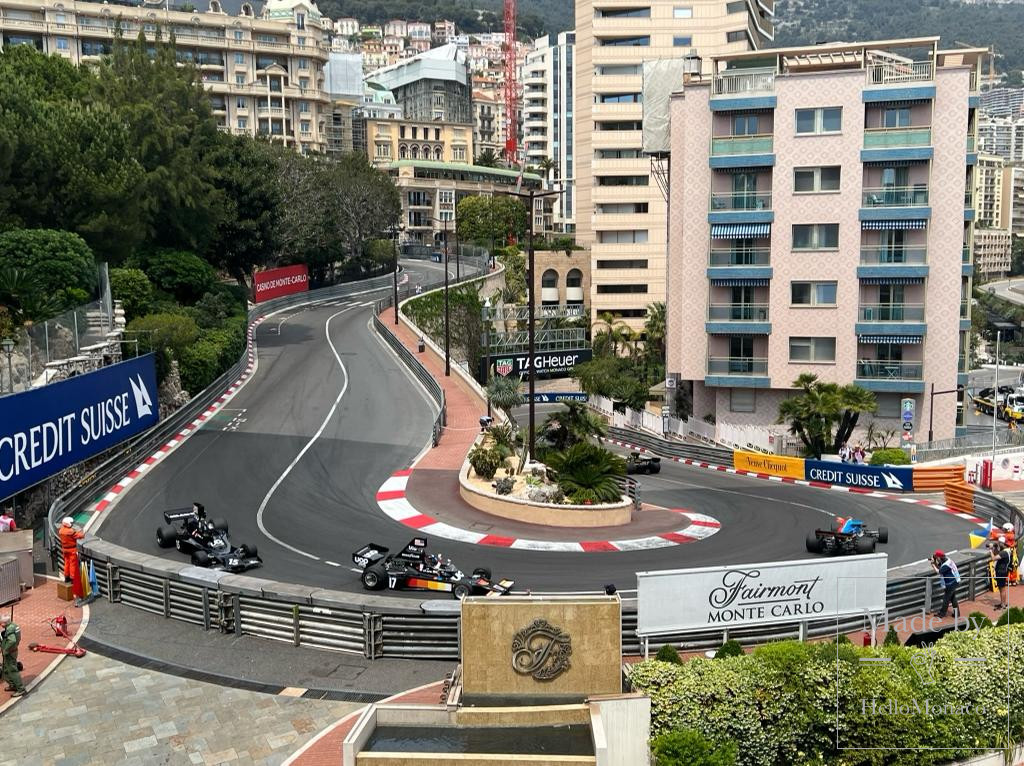 Who's who in Monaco
Drawn by the celebrated Grand Prix, more than one World Formula 1 Champion and aspiring stars have made Monaco their home. Living the lavish life in the city-state is 7 time World Champion Lewis Hamilton and current World Champion Max Verstappen, as well as Jenson Button and David Coulthard who owns the Columbus Hotel in Monte-Carlo…. not to mention local native Monegasque Formula-1 racing ace Charles LeClerc and his brother Arthur Leclerc.
Celebrities live beside the elite members of the billionaire 3 Comma Club, the Principality having more billionaires and millionaires per square kilometer than any other place on the planet including billionaires Hinduja Shanu, James Ratcliffe, Cristina Green, David Nahmad, Tatiana Casiraghi and Stelios Haji-Ioanniu… all listed in Forbes. 
If you thought the rich and famous were dominated by men, think again. Monaco has many women within the movers and shakers of the community, "Women at the Helm"
Of course no guide to Monaco's famous women would be complete without mentioning Princess Grace. Grace Kelly was one of the most gifted actresses of her time. She featured in 11 films and over 60 television productions. She loved Alfred Hitchcock movies. She was an Oscar-winning actress who left her successful Hollywood career after her wedding to Prince Rainier III of Monaco, and thus became the Princess of Monaco and mother of reigning Prince Albert II. Famous women and racing drivers, and wealthy entrepreneurs live side by side with a Show Business, Artistic and Sports Elite who span cultural boundaries. At the Apex of the Who's Who sit the Royals headed by the Prince himself, his wife Princess Charlene and his sisters Caroline, Princess of Hanover and Princess Stephanie of Monaco. 
Artistic Elite living in Monaco (or having lived in Monaco) include iconic sculptors like Botero, diva Shirley Bassey who is James Bond's diamond voice, drummer Ringo Starr of the Beatles, and four time Tour de France winner Chris Froome just to name a few. HelloMonaco continually updates its readers on these celebrities.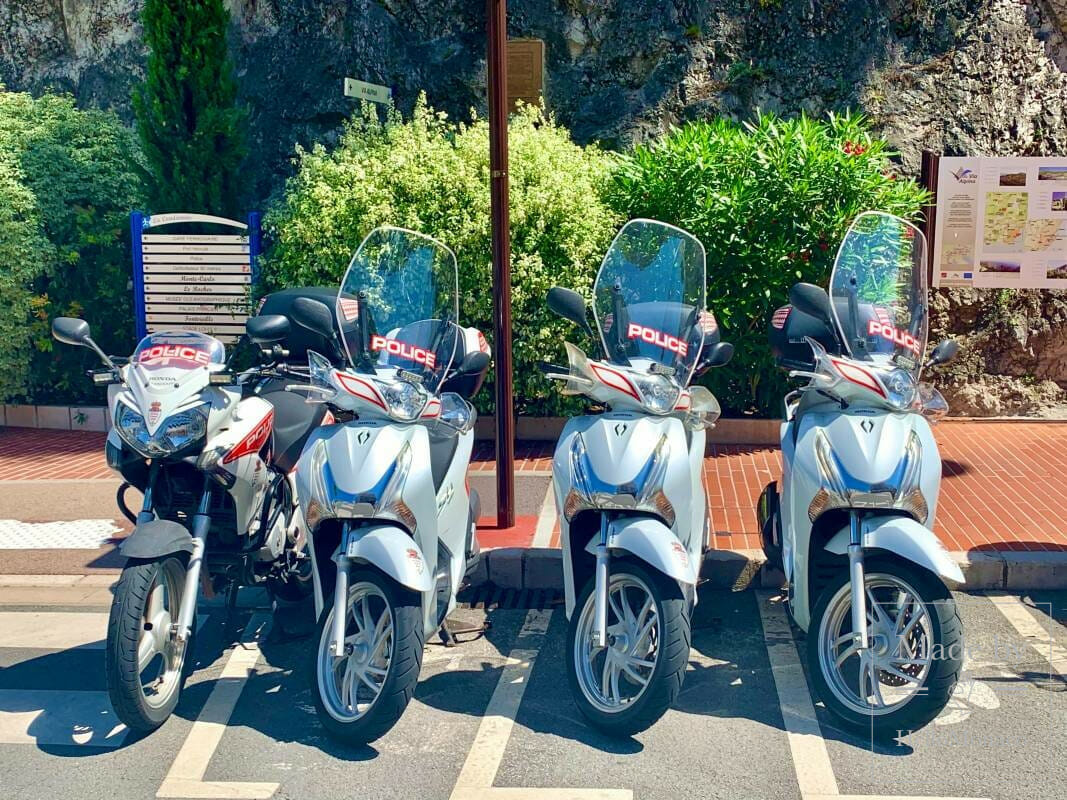 Safety 
Residents who have lived elsewhere particularly appreciate living in Monaco, which is one of the safest countries in the world. With approximately one police officer per 80 to 100 residents and a sophisticated, country-wide 24-hour video surveillance system, the crime rate is extremely low.
Statistics aside the feeling of safety is palpable and real. Children can play safely unescorted in parks. Teenagers can go out in the evening and be late coming home without parents worrying about their safety. And women can stroll in their finery, wearing their jewellery and greet strangers with a confident "good evening" and a smile. Similarly gentleman can offer an authentic greeting without a lady being primarily concerned for her safety. The Principality remains one of the safest places in the world due to the emphasis it places on Public Security. 
The Department of Public Security has just celebrated its 120th anniversary and is highly regarded for the peace and tranquility it oversees. Within it is the national police force consisting of over 500 men and women, who give the Principality the reputation of being the "safest square mile" in Europe and one might add in the whole world. 
Climate and Average Weather in Monaco
Monaco has a Mediterranean climate and is known for its mild and sunny weather. With around 300 days of sunshine you can visit Monaco year round. The average maximum temperature in summer is around 26 degrees Celsius (78°Fahrenheit), though 2022 has been an exception being warmer. Winters are pretty mild, with average temperatures of 8-14 ° C (46-57°F).
Monaco's high season for visiting is from mid-June to the beginning of September. It is warm during this period, mostly dry and very sunny.
Spring and autumn however can be delightful and there are many sunny and balmy days in winter. And you just might catch a good hotel deal out of peak season. 
Transport 
Airports
Monaco has solved the problem of not having an airport by signing an agreement with the airport in the neighbouring city of Nice, 30 minutes away by car and only slightly more than five minutes by helicopter. Yes, there is a frequently used Heliport providing an aerial connection between Nice and the Principality of Monaco.
The "Cote d'Azur" Airport in Nice, France, is connected to Monaco by the Express 110 bus. Alternatively passengers can take a quick shuttle to two surrounding Nice train stations and then a train onward to Monaco. Due to the wealth of many visitors and residents, a significant portion of those flying into Nice for travel to Monaco take a helicopter flight to their final destination. 
Rail and Road
The railway is totally underground within Monegasque territory. It links Marseille (France) to Ventimiglia (Italy) through the Principality. This uniquely beautiful Monte Carlo station is also served by international trains (including the French TGV via Nice ) and regional trains ("TER"). Road links to France and Italy are convenient through the A8 autoroute.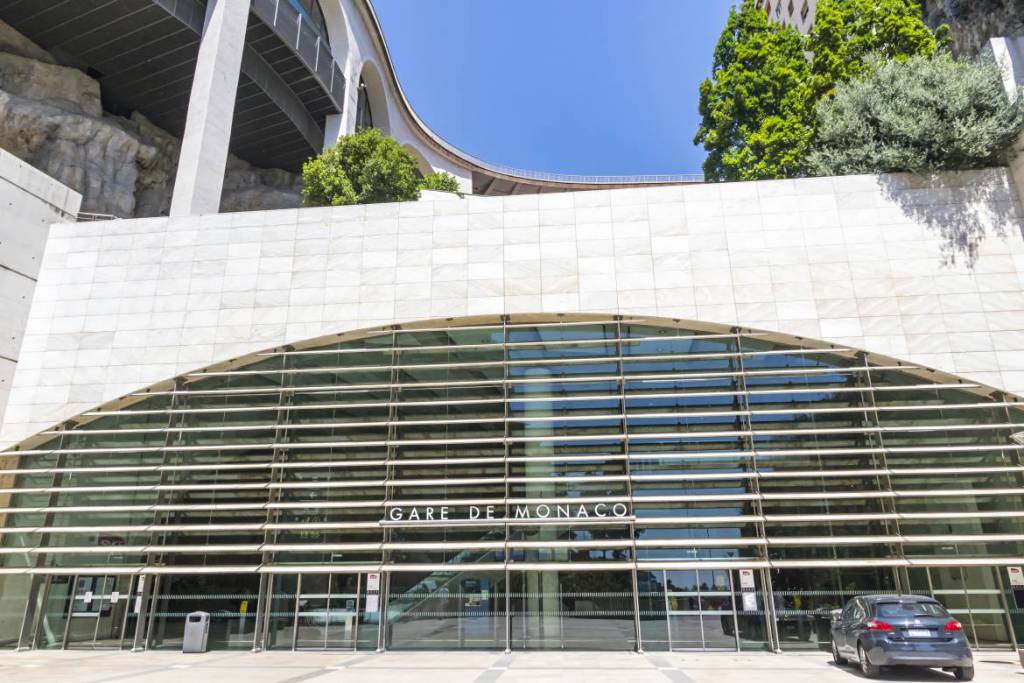 Monaco's specific tax system
Located in the Mediterranean bordering on France and also very near Italy, the Principality is just hours away from some of the major cities in Europe. The nation boasts a beautiful environment and high quality of life, not to mention superior cultural, educational, and medical programs. And there's another plus to living in this sunny locale: its very favourable tax laws.
Considering the strategic location of Monaco, which is easily accessible by airplane, boat, or train, it is very common for residents to work and even live a part of the time in other countries in Europe. For example, nonresidents are allowed a 90-day stay in the United Kingdom.
The main principal of Monaco's fiscal system is the total absence of direct taxation on individuals. There is one exception to this principal:
French nationals who are unable to prove that they resided in the Principality for 5 years before October 31, 1962.
Individuals
Persons residing in Monaco do not pay tax on income, on betterment or on capital.
Capital Gains and Wealth Tax
Most countries impose a tax on capital gains, but residents of Monaco do not pay capital gains taxes. Similarly, Monaco also does not levy any net wealth taxes.
Property Tax 
If you own property in Monaco, it's important to note that there are no property taxes in the Principality. (But that doesn't apply if you own rental property.) For assets located in Monaco there is zero inheritance tax for those in direct line of descendance …. otherwise the tax ranges from 8% to a maximum of 16%. 
Businesses
There is no direct tax on companies apart from Companies earning more than 25% of their turnover outside of the Principality and companies whose activities consist of earning revenues from patents and literary or artistic property rights, are subject to a tax of 33.33 % on profits.