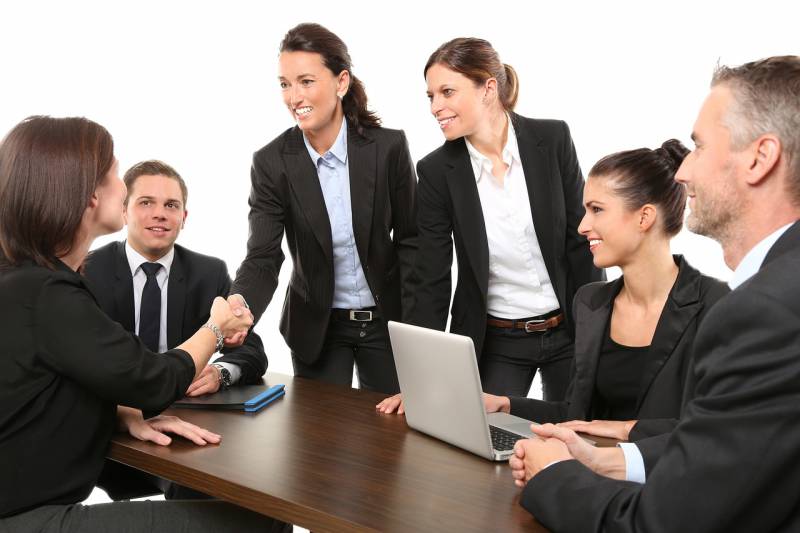 Monaco is a state with the highest density of millionaires. No wonder that among the rich and famous residents of the Principality you'll find some of the wealthiest women. Some of them are atthe head of multinational retailing giants, others run their own business. So, who are the successful women of Monaco?
Tatiana Casiraghi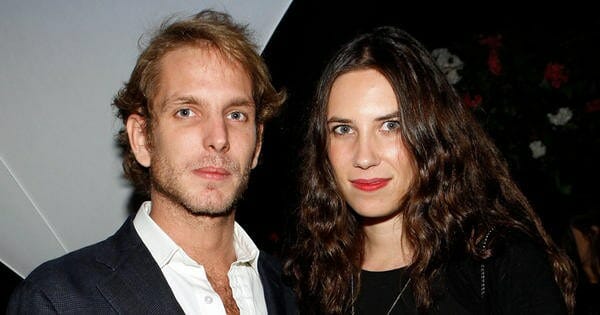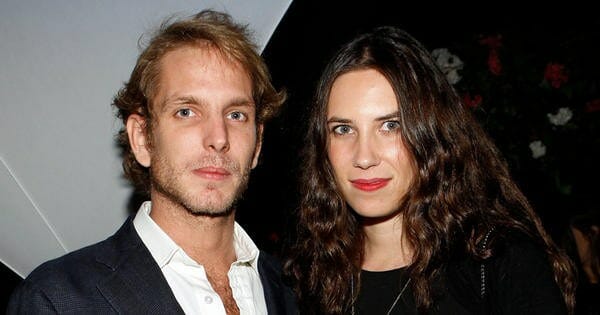 Tatiana is among the top three billionaires in Monaco and among the five richest women in Europe, according to European CEO magazine. Her fortune is currently estimated at $1.9 billion. Mother of three and wife of Andrea Casiraghi, Tatiana inherited her grandfather's shares in the brewing company SAB Miller, which is now part of Anheuser-Busch. She is also Co-founder of the fashion brand Muzungu Sisters. This online service offers handmade clothing and accessories, produced by seventeen different artisan communities on a fair-trade basis.
Lily Safra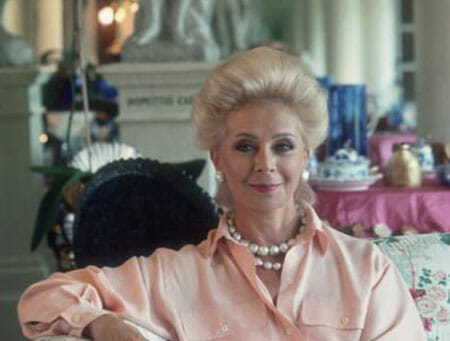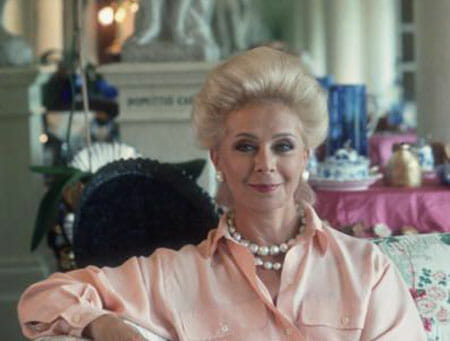 The widow of Jewish banker Edmond Safra, Lily lives in Monaco and has been actively engaged in charity for many years. Lily Safra is on Forbes' list of billionaires, with a fortune estimated at $1.3 billion. Edmond, who founded several charitable organizations, became Lily's third husband. After his death, she continued his work, becoming head of the Edmond J. Safra Foundation. The Foundation supports medical research and provides humanitarian aid. Lily Safra supports the American Red Cross, but her activity isn't limited to simple donations. She established several research centers at Harvard, Hebrew University and the University of Haifa. Through the participation of Lily Safra, the Claude Pompidou Institute for Alzheimer's Disease in Nice opened its doors in 2014.
Hind Rafik Hariri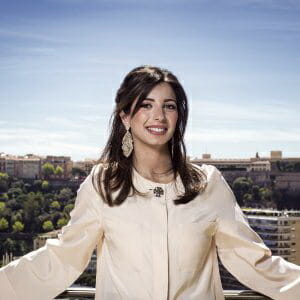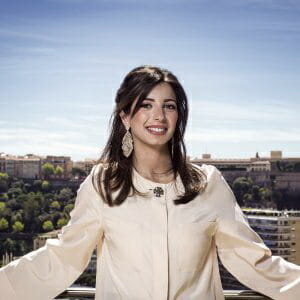 Hind Rafik Hariri is the youngest child of Lebanese businessman and politician Rafik Hariri. Herfather was a Lebanese business tycoon and the Prime Minister of Lebanon from 1992 to 1998 and again from 2000 until his resignation on 20 October 2004. She graduated from the Lebanese AmericanUniversity in Beirut and campaigned for her half-brother Saad in recent Lebanese elections. In 2008, Forbes magazine listed her as «one of the world's youngest billionaires» with net worth US$1.1 billion.
In 2009, she married Mohammad Anas Al Karout. They had their first son, Mohammad in 2010, and in December 2011 they had their second son, Rafik.
Hind Rafik Hariri is a founder and artistic director of Monaco-based jewellery brand HRH (Hind Rafik Hariri). Hind's collections are inspired by contemporary women who live in the now and reinvent traditions with an innovative spirit. «Jewels are intimately connected to our emotions. So close to our skin, they are a natural part of the woman who wears them, to the point that she almost forgets she has them on — and yet, they never forget to beautify her».
Christina Green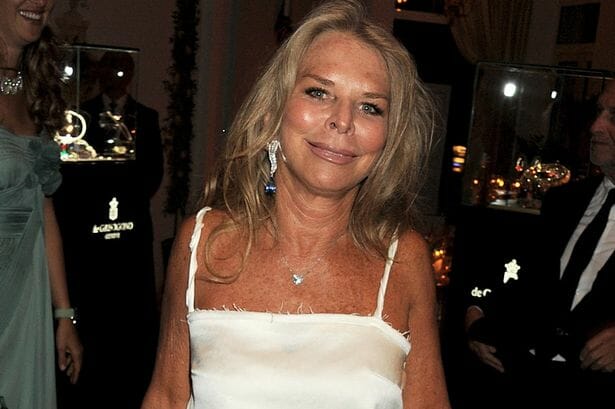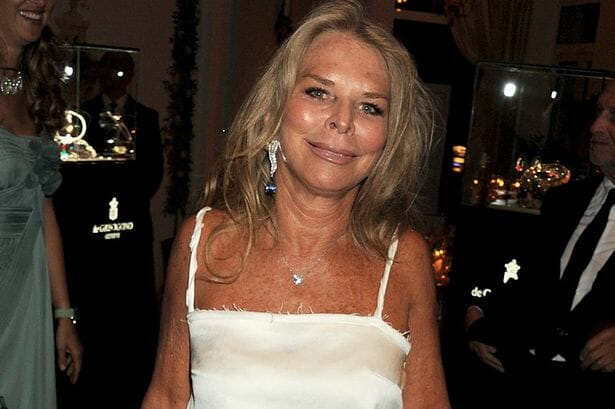 Wife of British retail magnate Philip Green, Christina is the sole shareholder in the family company Taveta, which owns brands such as Topshop, Burton and Dorothy Perkins. Before she met her future husband, Christina Palos had her own fashion boutique in London. Today she is one of the richest women of England. The couple lives in Monaco, where they moved in 1998. Tina Green is a Co-founder of Green & Mingarelli Design, a company for the design of yachts, private jets and apartment interiors in London and Monaco.
Monika Bacardi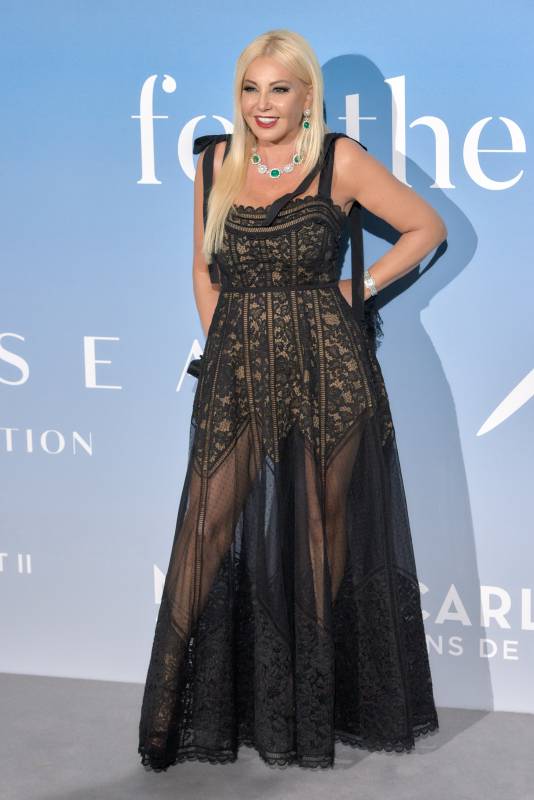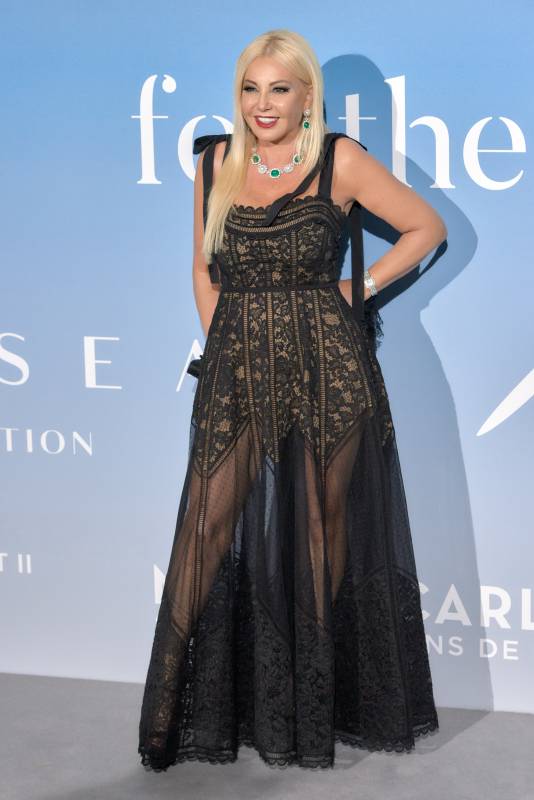 Monika Gomez del Campo Bacardi, Lady of Bayfield Hall, known as Monika Bacardi, was born in Italy. She studied Arts and Literature. She is considered one of the most influential businesswomen in the arts field. Ms. Bacardi has lived in Monaco for over twenty years. Bacardi is the widow of Luis Adalbert Facundo Gomez del Campo Bacardi, who was a descendant of the Bacardi rum fortune. She is a cofounder of AMBI Group, headquartered in Rome, and is relatively new on the scene of film financing, but has already attracted projects with top Hollywood stars.
Monika Bacardi is actively involved in several causes and she undertakes gestures of solidarity to raise funds and awareness in favour of dozens of charitable organizations in Monaco, France, Italy and other countries.
Ekaterina Dorfman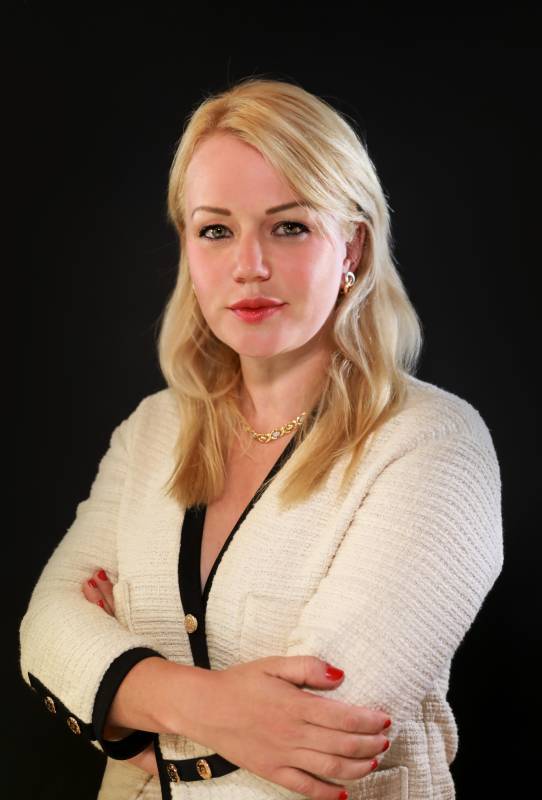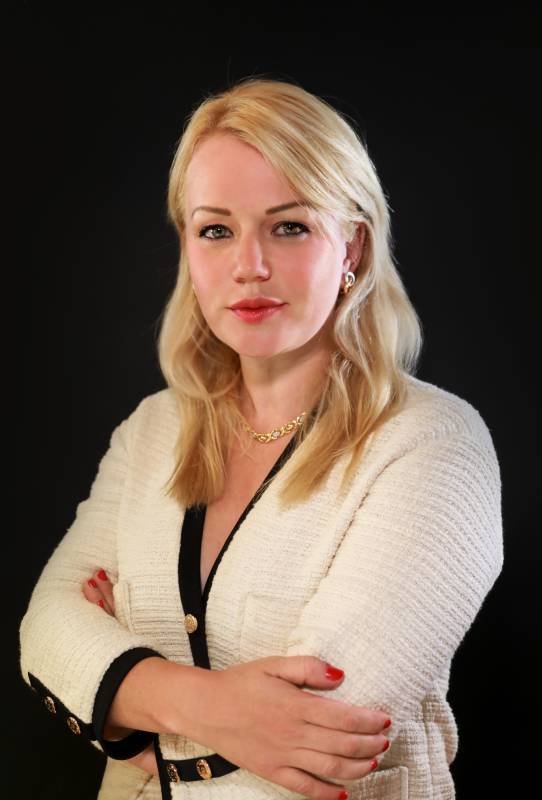 Ekaterina is a native of St. Petersburg, but since 2010 she has been living in Monaco and has been the Director of Caroli Group Real Estate, a branch of the largest construction company in Monaco, for five years. Since 2012, Ekaterina heads the company in residential and commercial real estate development. The company provides a full range of property search services, project implementation from conceptual solution development and design to construction and operation of the projects.
Ekaterina is a happy wife and mother of two children; she also spends free time breeding horses.
Ekaterina Semenikhina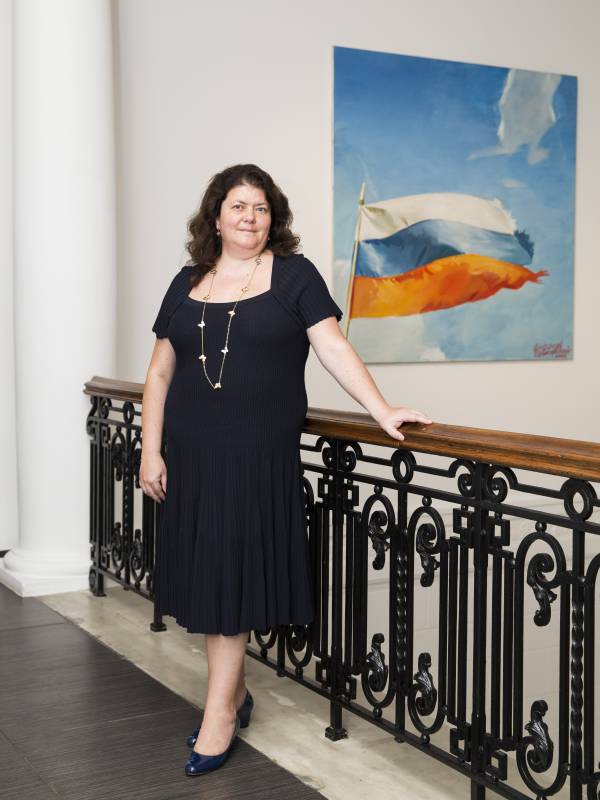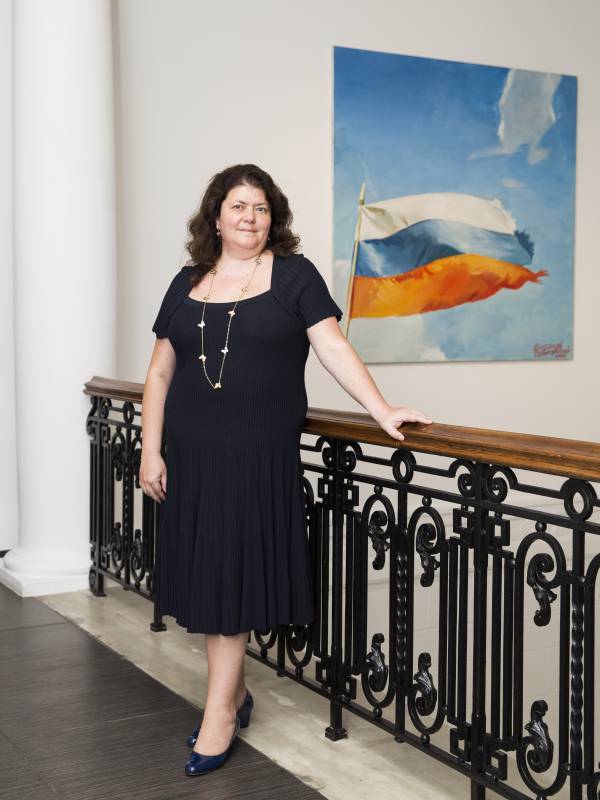 Ekaterina has lived in the Principality for almost 20 years and is the Honorary Consul of Russia in Monaco. She is the wife and mother of two beautiful children, as well as the head of the Ekaterina Cultural Foundation, which she created with her husband Vladimir. The couple's art collection includes works of different Russian artists — from the classical art of the XIXth century to the Jack of Diamonds group, avant-garde and contemporary art. Their acquisitions include paintings by Lubov Popova, Pyotr Konchalovsky, Erik Bulatov and many others. The collection also boasts works by foreign contemporary artists such as Manolo Valdés, Claudio Bravo, Tom Otterness and others.
Every year the foundation headed by Ekaterina holds exhibitions in Russia and abroad, collaborates with museums and publishes art books. In 2016, the couple donated 12 paintings to the Center Pompidou for the exhibition «KOLLEKTSIA! Contemporary Art in the USSR and Russia, 1950–2000». The work by Erik Bulatov «Glory To The CPSU» is now part of the permanent exposition of the museum.
During this season the Foundation plans to hold 9 exhibitions, including the anniversary exposition of Erik Bulatov, as well as the exhibition «Woman and the Sea» of Monaco-based photographer Olivier Jude.
Daniela Boutsen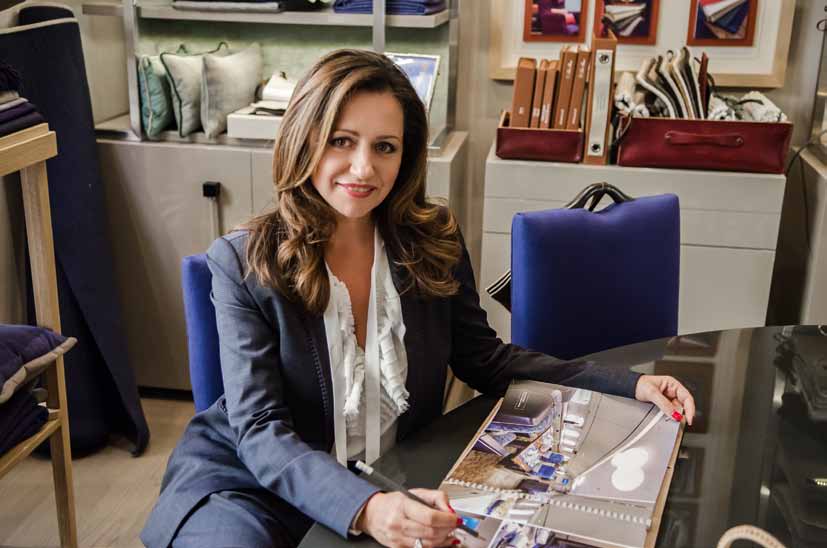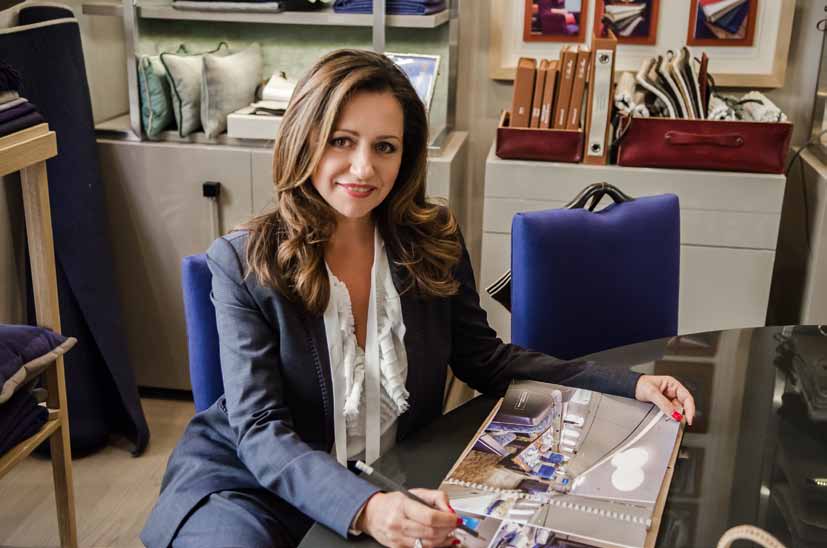 Daniela Boutsen is the President of Boutsen Design and the Cofounder of Boutsen Aviation. The world of art has always fascinated Daniela. She developed her passion fordesign and art de la table during her internship at the Royal Porcelain Factory in her hometown of Berlin. Since then, her interest in design has only increased, and in 2011, Daniela launched a company dedicated to the interior design of corporate aircraft, luxury residences and yachts. By this time, she was a shareholder in Boutsen Aviation, which she created with her husband, former F1 driver Thierry Boutsen. Boutsen Aviation is now one of the major players in the pre-owned business-jet sales market, with over 300 corporate jets and helicopters sold. HSH Rainier III and his son Albert, the current ruler of Monaco, are on the list of the company's clients.
Christina Molinario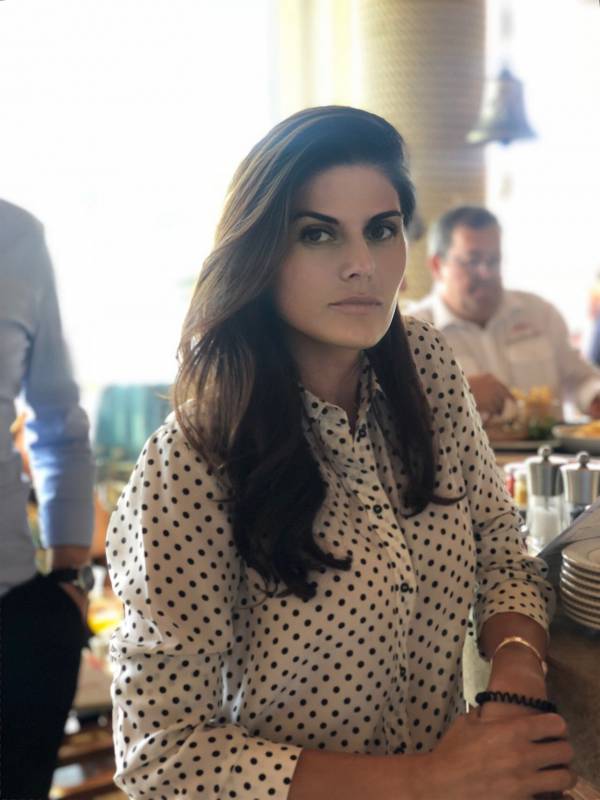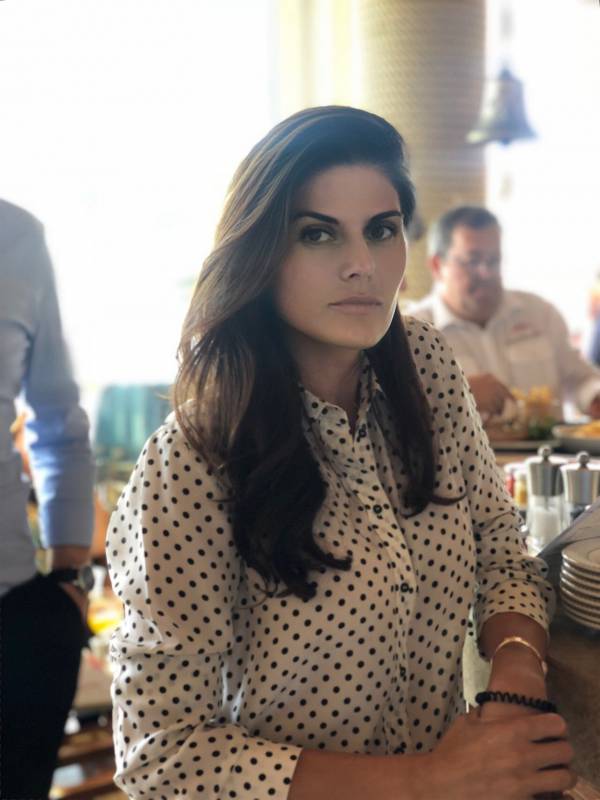 Christina is a professional gemologist. She shared her passion for precious stones with her husband Marco, the founder of the jewellery brand Marco Molinario Monte-Carlo, the one and only high jewellery brand 100% made in Monaco attracting celebrities. Among the lucky owners of the jewelry items you might see the American actress Lindsay Lohan, Princess Charlene, model Victoria Silvstedt and many others.
Patricia Husson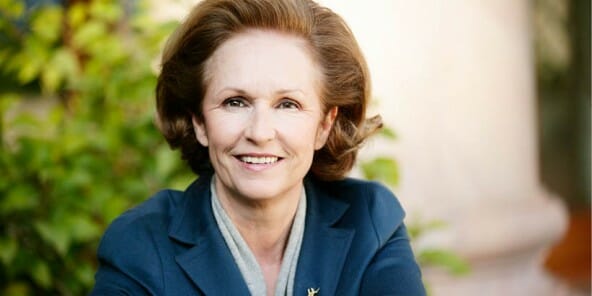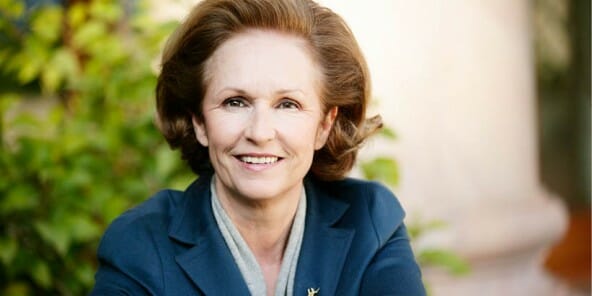 Since 2015, Patricia Husson has been an Honorary President of ASCOMA Group, the leading insurance brokerin the Principality and a pioneer in insurance brokerage in Africa. Patricia is now running the family business which has been present in Monaco since 1950. She also has presided over the Club des Entrepreneurs Monégasques en Afrique (CEMA) since its creation in 2014.
Victoria Silvstedt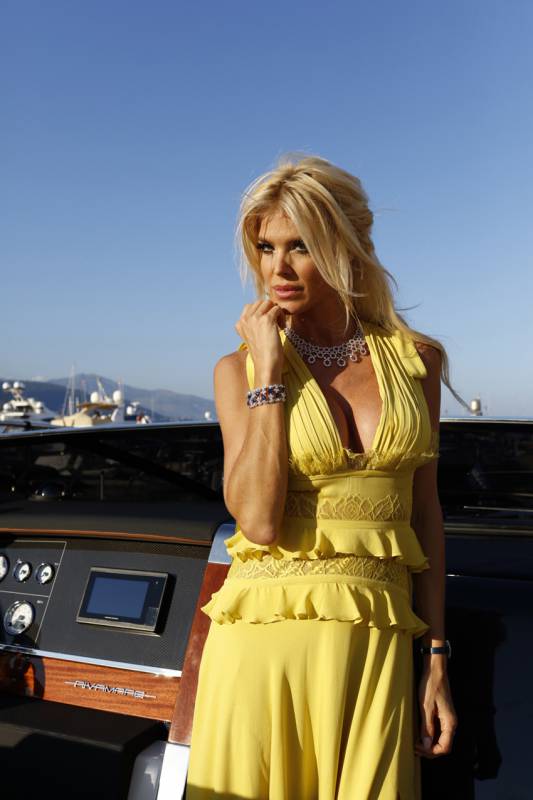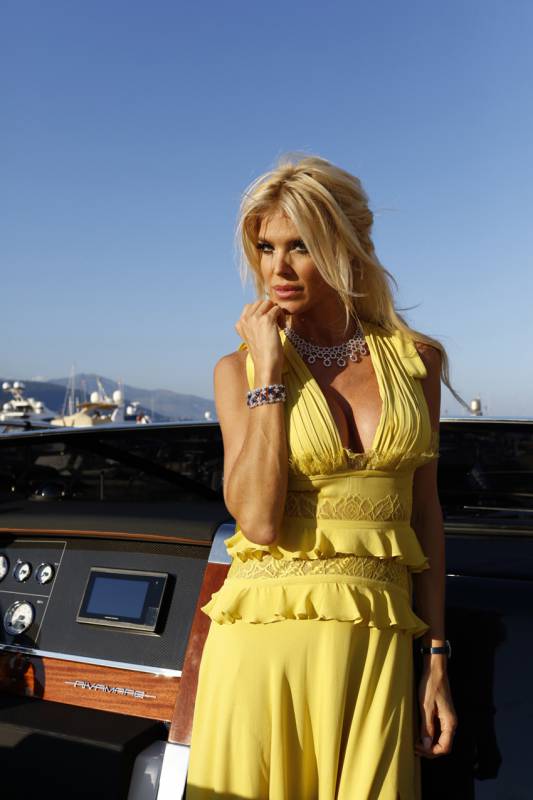 The 44-year-old Swedish model has an illustrious career, having won the beauty contest «Miss Sweden» and having participated in the semi-final of the1993 «Miss World» pageant. Having signed with a Paris-based modeling agency, Victoria began working with fashion brands, such as Givenchy, Chanel, Dior, Giorgio Armani and others. Repeated cover girl of Playboy magazine, Silvstedt also released her music album,which went gold in her home country. In 2006, Victoria started working as TV-host of La Roue de la Fortune (Wheel of Fortune) in France and Italy and other shows. She appeared in a number of Hollywood films and TV series. The model also worked as a host on TF1 and released her autobiography «Les Secrets de Victoria: Dans la Tête de Victoria Silvstedt».
Victoria is currently living in Monaco, taking part in charitab leand humanitarian projects. She supports the association Les Anges Gardiens de Monaco, which provides support to the homeless. She also stays sharp with her new passion for FOREX trading.
Angela Orlova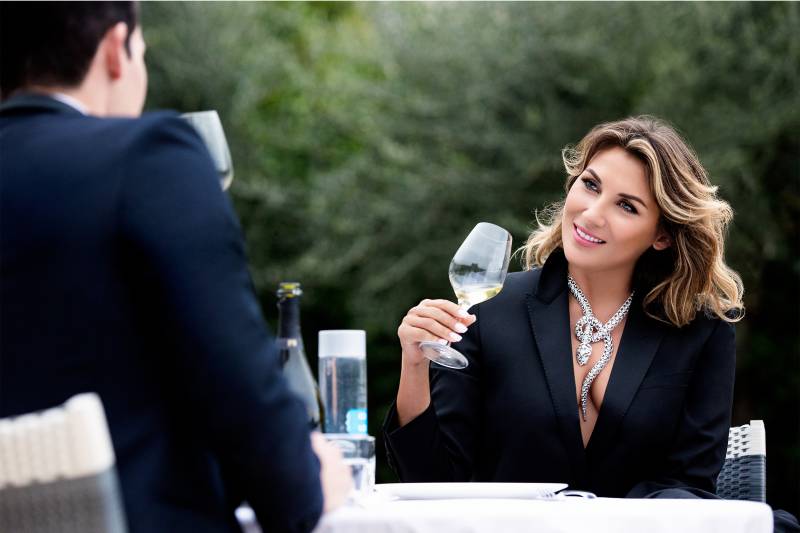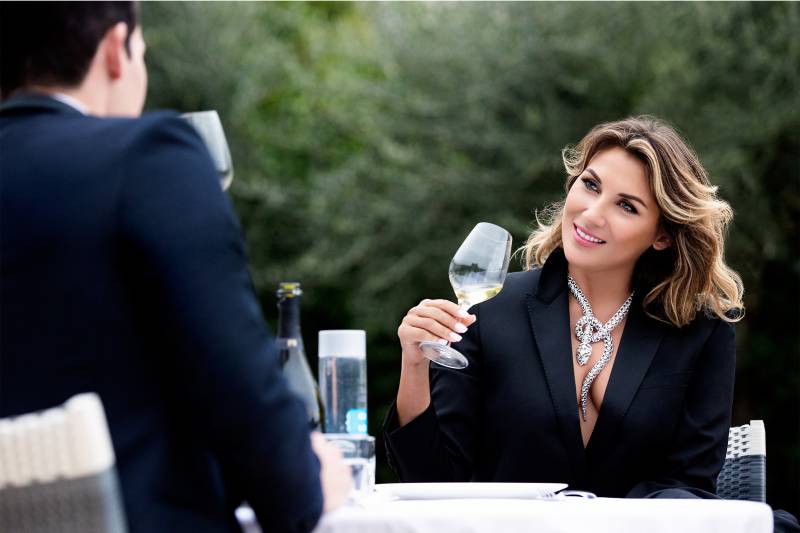 In 2011, Angela Orlova together with her husband Christian created the jewellery house ORLOV. Every year the company handcrafts about 120 pieces, made according to Angela's sketches. Pink sapphire earrings, emerald necklaces, diamond bracelets… Each piece is sold during a personal meeting with the client. Although Angela is the main ambassador of her brand, ORLOV jewellery may be seen on Hollywood actress Uma Thurman and singers Rita Ora and Svetlana Loboda.
Monica Agusta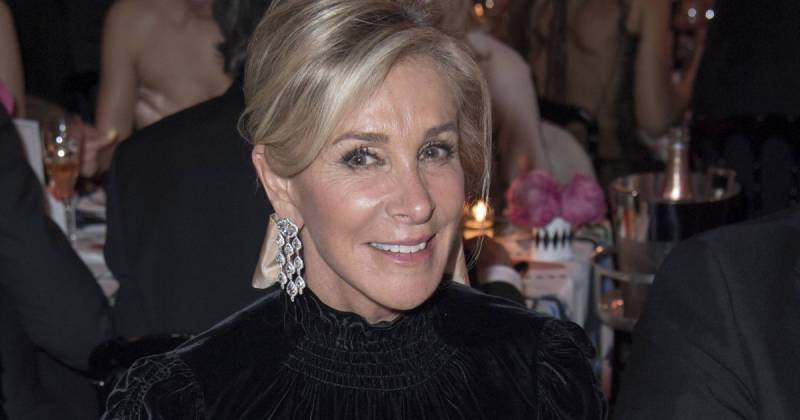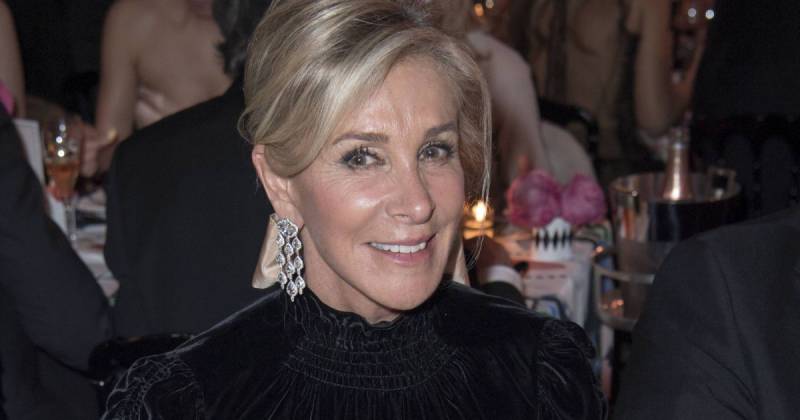 Monica Agusta is the Vice-President of Net Jets Europe. The Italian businesswoman has been living in Monaco for more than twenty-five years, and is responsible for the company's
activity in the Mediterranean. Net Jets Europe was established in 1996 with the financial support of Berkshire Hathaway, owned by Warren Buffett, and today is one of the main players in the business aviation market. The company has the largest fleet, numbering about 650 jets. Monica started working in the company four years after its launch and today occupies one of the key posts.
Elizabeth Fagan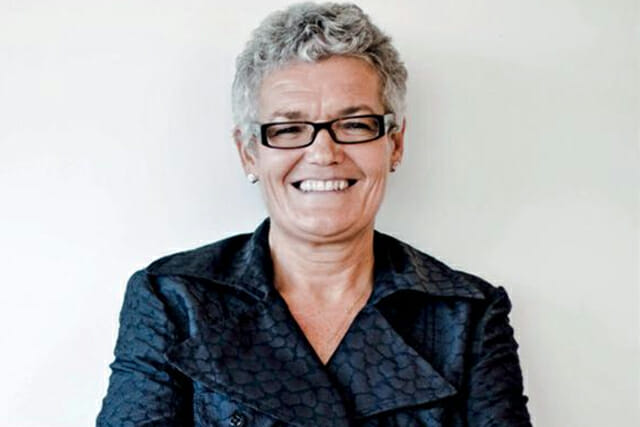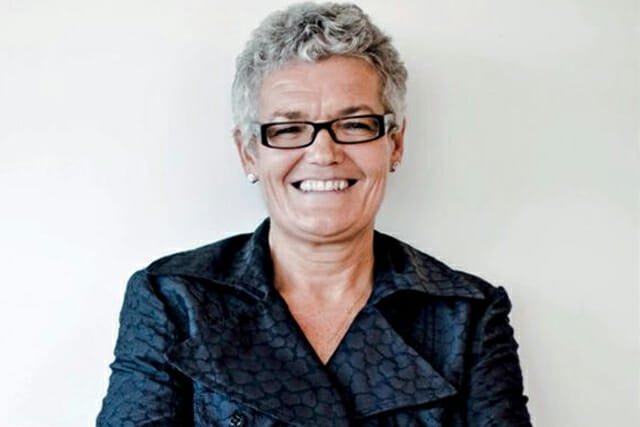 Elizabeth is the Senior Vice-President and Managing Director of the British pharmaceutical company Boots UK. A couple of years ago, she became the first woman in the company to take over this position. The track record of Elizabeth Fagan is impressive. In 1983, she joined the Boots team as a buyer. Then she spent 14 years working for Dixons Group. In 2016, a few years after her return to Boots UK, she was appointed Managing Director and now leads the business in the UK and Scotland.
Elena Baranova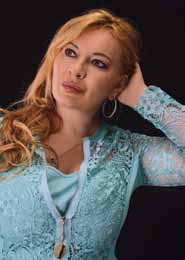 Elena is the founder of the Baranova Monaco brand. She created Haute Couture Prevention,the unique approach to personalized health, anti-ageing and beauty. Due to her professional success, Elena was invited to Monaco by the government. Here, as an international expert in genomics and personalised prevention, Elena heads the EU Institute of Personalised Prevention and Health. She also conducts scientific and medical research in quantum genomics and is the author of several books dedicated to this field.
Sabrina Monteleone-Oeino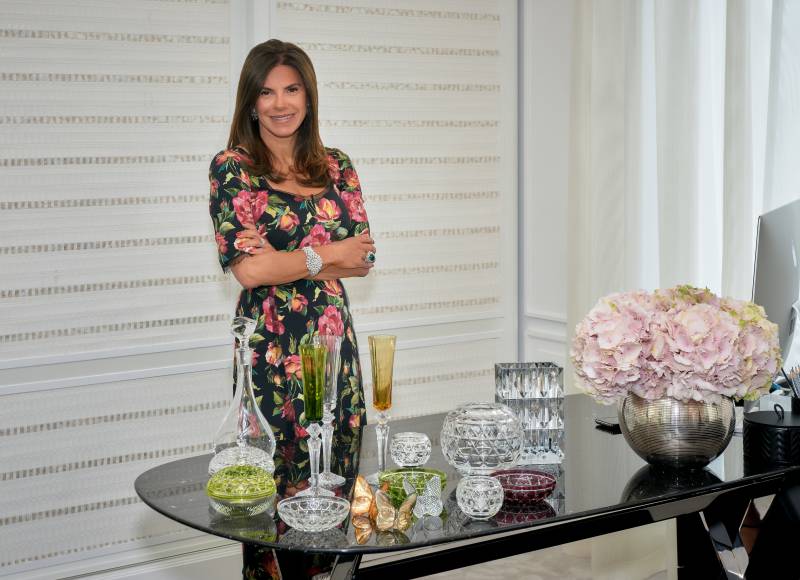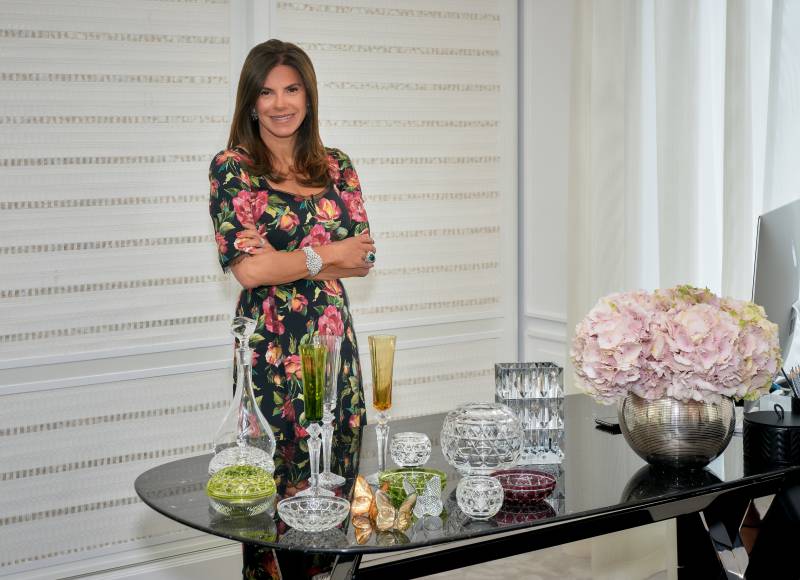 Sabrina Monteleone-Oeino is a Monegasque designer of Italiano rigin and Founder of Sabrina Monte-Carlo, an interior design company. Prior to launching her business, Sabrina had worked in the fashion industry for about ten years, managing a boutique in Monaco. It seems that the passion for design is in her blood: Sabrina's parents were engaged in design and tailoring. Having gained experience in the fashion industry, she opened her boutique Sabrina Fashion Deco, where she began selling clothes and decor items. Later, this business grew into something bigger. Today, Sabrina, together with her team of architects, designers and manufacturers, is engaged in decorating the interiors of yachts, private jets and apartments, making them unique and elegant.
Safia El Malqui
Safia El Malqui was the director of SEM Art, a young Artcompany focusing on promotion of independent artists in contrast to the more established and prominent figures in the world of art, design and sculpture, the latter of who she has the privilege to count as friends and family after working within the industry over the past 20 years. Art and design have been a big part of her life. Through her childhood she always considered it a symbol of hope and prosperity; her father having emigrated from Algeria to Belgium during a time of relative civil unrest. Having witnessed how such a medium had the potential to carry messages across cultures and faiths, she found it an easy decision to pursue this passion professionally, managing to build up a collection of art that tried to encompass these values and ideas. Since establishing the collection she has more recently found the time to pursue an active role in the promotion of Art Geneva & Art Monte-Сarlo fairs, assuming an ambassadorial role that allows her to promote some of the lesser-known galleries and artists who require the exposure of such shows.
Sonia Irvine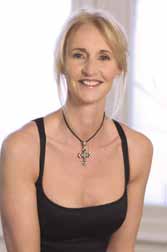 Known as the woman who throws the best party in the world, Sonia Irvine created and runs Amber Lounge and Amber Summer. Aside from being the ultimate VIP event of Formula 1, the Amber Lounge has a list of celebrities hoping to get a coveted spot in one of the many locations around the world. But this multimillionaire businesswoman didn't start out anywhere near business. In fact, this Northern Irish mother of two started as a physiotherapist in England. Later on with her brother Eddie Irvine, ex-F1 pilot she creates Amber Lounge in 2003. Since that time Amber Lounge has expanded exponentially, from Singaporeto Mexico City, and the famous parties now take place across the globe.
Inna Bazhenova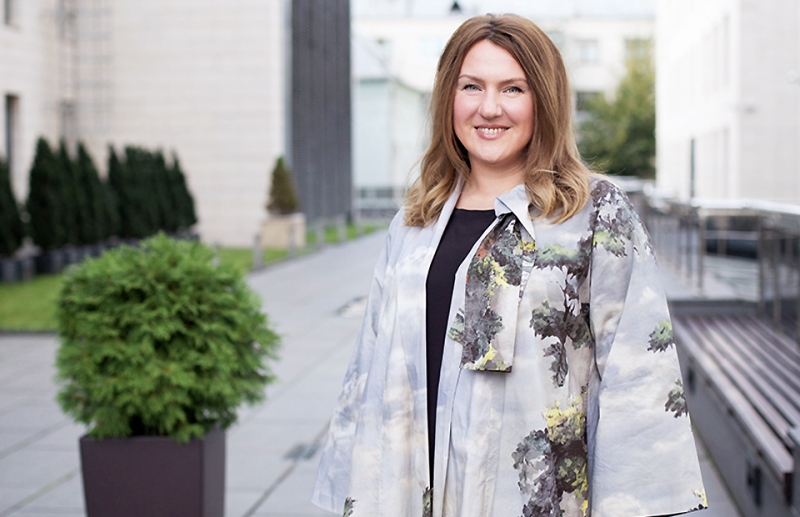 Inna Bazhenova is an entrepreneur, collector and art patron, well-known in Russia and abroad. Her The Art Newspaper is the most influential international art publication in its field. Inna is the Founder of the «IN ARTIBUS» Foundation, well-known for its classical art exhibitions held in close collaboration with Russian state museums. Inna's interest in art inspired her to create her own art collection, bringing together the works of different artists — from old masters to 20th century artists. Equally favoured are works by Zurbaran and Fragonard, Manet and Soutine, Mashkov and Weisberg, together with antique artifacts and medieval tapis series. The paintings from the Bazhenova collectionare often featured at exhibitions in different European museums. The «Pink Fence» by Mikhail Roginsky was her gift to the Center Pompidou in Paris.
Olga Taran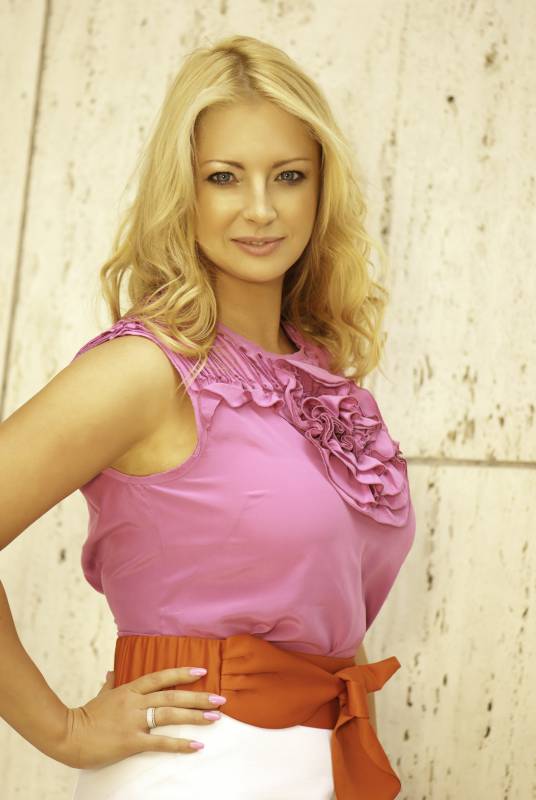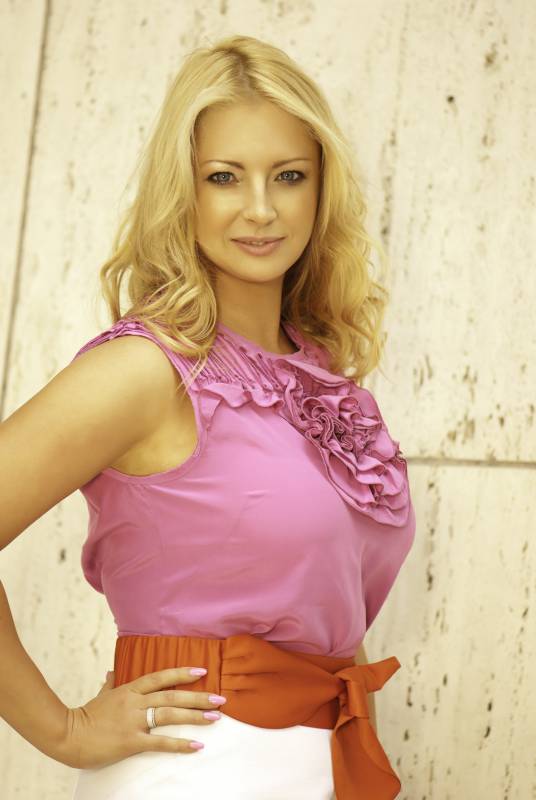 Olga Taran is a founder and editor-in-chief of «HelloMonaco», mother of three children and Ambassadorof «Change One Life» charitable foundation. «Hello Monaco» is a Monaco-based project including the daily news portal www.hellomonaco.com, «HelloMonaco» Luxury Lifestyle Magazine and YouTube video channel Monaco Wisdom. Run by Olga, a professional journalist with experience on Russian television and former marketing director of a financial company on Wall Street, «HelloMonaco» quickly became one of the most popular among all the media in Monaco both in Russian and English. In addition to her work with «HelloMonaco», Olga Taran is in charge of international projects for the charity foundation, «Change One Life» (www.changeonelife.ru). It was founded 6 years ago in Russia and has also been operating in Ukraine for the last 3 years. The charity's mission is to ensure every child lives with a family and not in an orphanage. Through the creation of video profiles, prospective parents can learn more about a Russian child for adoption, thus ensuring better matches and permanent outcomes. Olga Taran supports the mission of this life-changing charity by donating all the profits from the www.hellomonaco.com website. To date, the foundation has made 40,000 videos, and 14,000 children have found a family with «Change One Life» foundation help.
Hilde Haneuse-Heye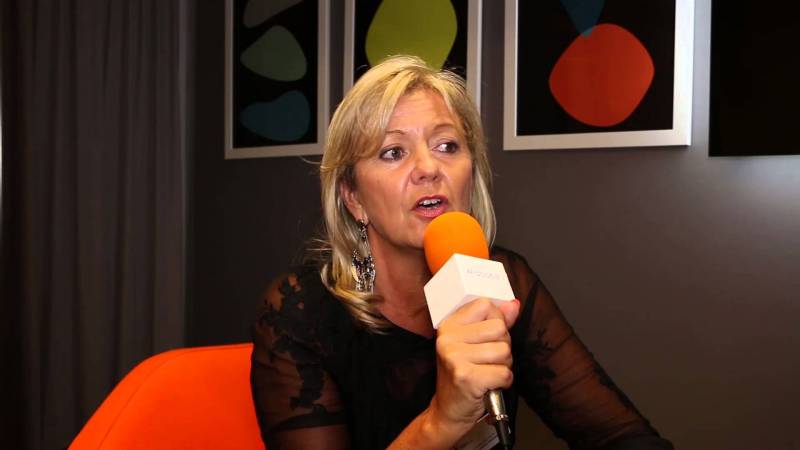 Hilde Haneuse-Heye is the CEO of Blue Wave Software, which offers IT-solutions for banks, insurance companies, airports and yachting companies. Led by Hilde, the company is currently preparing to enter the telecommunications and tourism market. Hilde is also Founder of the Femmes Leaders Monaco Association, which brings together successful women of the Principality and is behind different projects and actions aimed at supporting women around the world.
Alexandra Pastor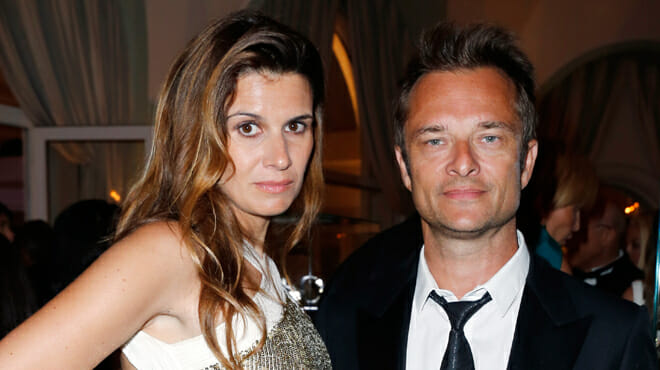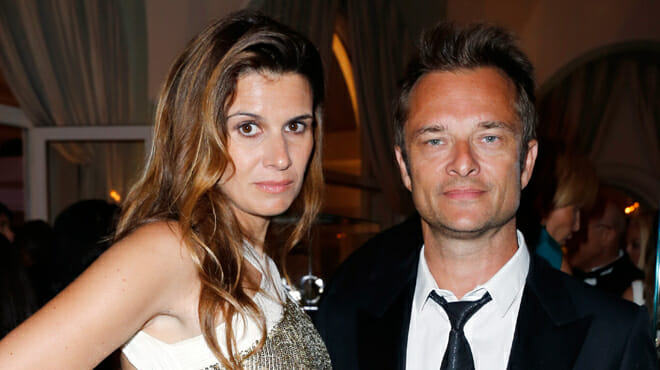 Alexandra Pastor is a member of a property-owning dynasty considered the «second princely family» of Monaco. The Pastor family built much of Monaco's skyline and owns thousands of apartments in the Principality. Their fortune runs into billions of dollars. Alexandra decided to commit herself to the fashion industry. Graduate of the Ecole de la Chambre Syndicale de la Couture Parisienne, she is Cofounder of a fashion luxury brand for teenagers. Daughter of Michel Pastor, a high-profile businessman and art collector, Alexandra married David Hallyday, son of the late French rock star Johnny Hallyday.