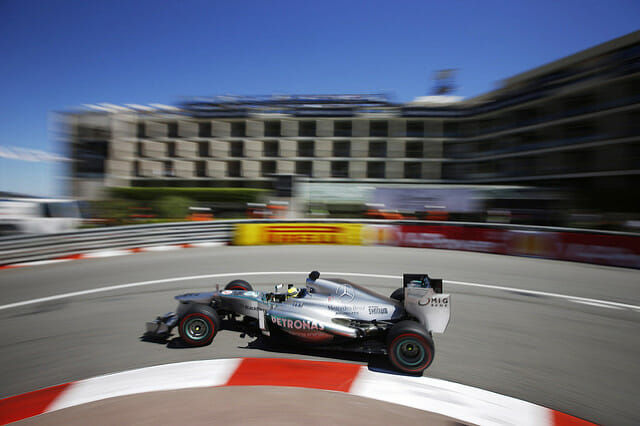 Few cities are known world-wide for their luxury and opulence like Monte-Carlo. And the Monaco Grand Prix is the ultimate celebration of that luxury. When choosing to attend the most glamorous and expensive sporting event in the world, Monte-Carlo pulls no stops in wining and dining their guests. If you want to live it up in the most expensive way possible, we've gathered some of the top spots for VIPs.
By Land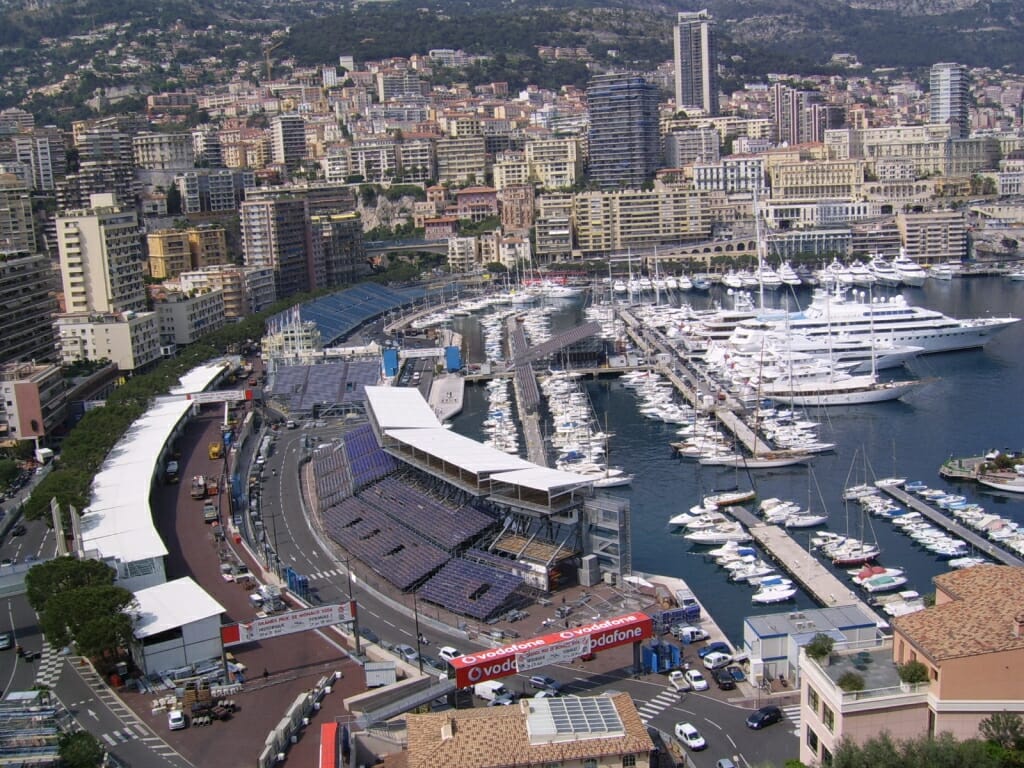 There are many ways to view the Monaco GP, but if you're a high-roller, you won't be down in the grand stands, you'll be up on a terrace with sweeping views of the city and a bird's eye view of the track. Renting out a private terrace is a favourite for locals, ensuring a quintessential Monegasque experience. These terraces come with a full service bar, bottomless champagne and gourmet food – as a VIP would expect. Private terrace rentals are available across the city, each offering different views of the race circuit. Prices for Saturday and Sunday terrace tickets range from 1,500 – 5,000 Euros. See our article on Grand Prix terraces here: Top 10 Terraces with a Formula 1 Panorama.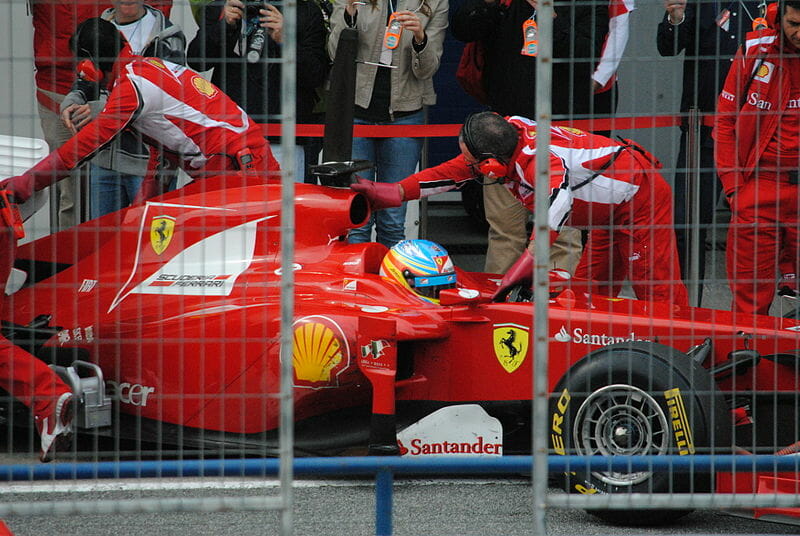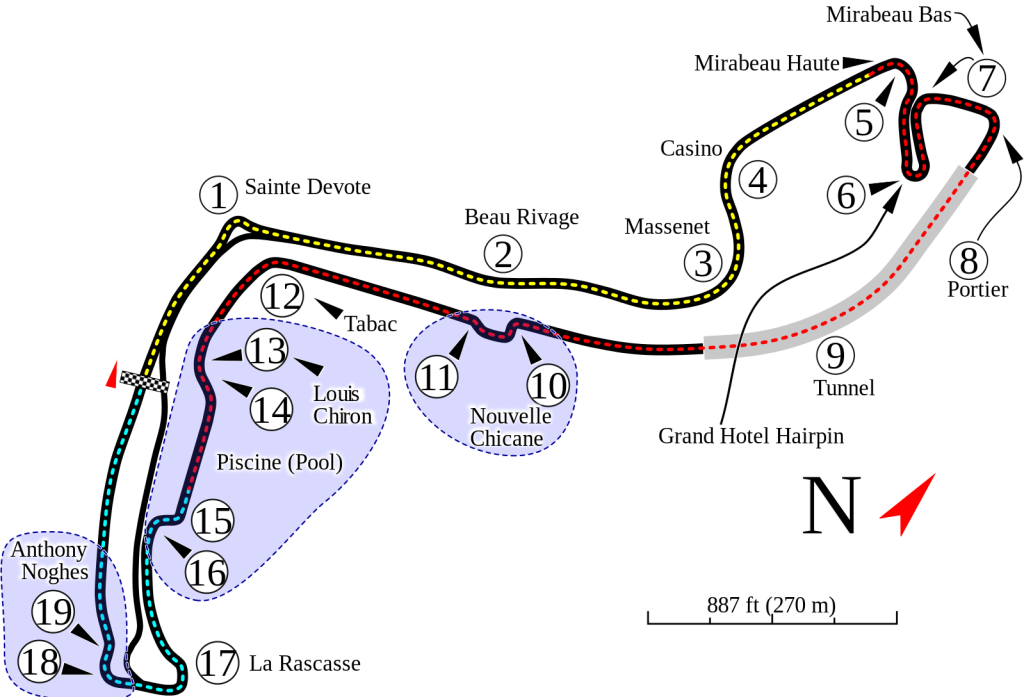 If you love the cars and want to be closer to action, then the best place to view the race is from the Paddock Club. Located in the Monaco port, your views are right next to Pit Lane, and the harbour, offering up-close and personal views of the start of the race, the pit stops and the finish line. Tickets include Pit Lane passes, giving you the opportunity to meet the drivers and the hospitality suite offers bottomless champagne, gourmet luncheons, and F1 earplugs. Tickets cost around 6,000 Euros per person.
While you're at it, why not hire your own high-speed luxury car for the weekend? When you're not watching the professional drivers race through the streets of Monaco, make heads turn as you rev the engine of a 700 horsepower, V12 Lamborghini Aventador. One of the most exotic cars on the road, the Aventador goes from 0 to 100 km/h in six seconds. Imagine the thrill as you cruise along the gorgeous roads of the French Riviera. It can be yours for 3,200 Euros per day (plus €30,000 deposit).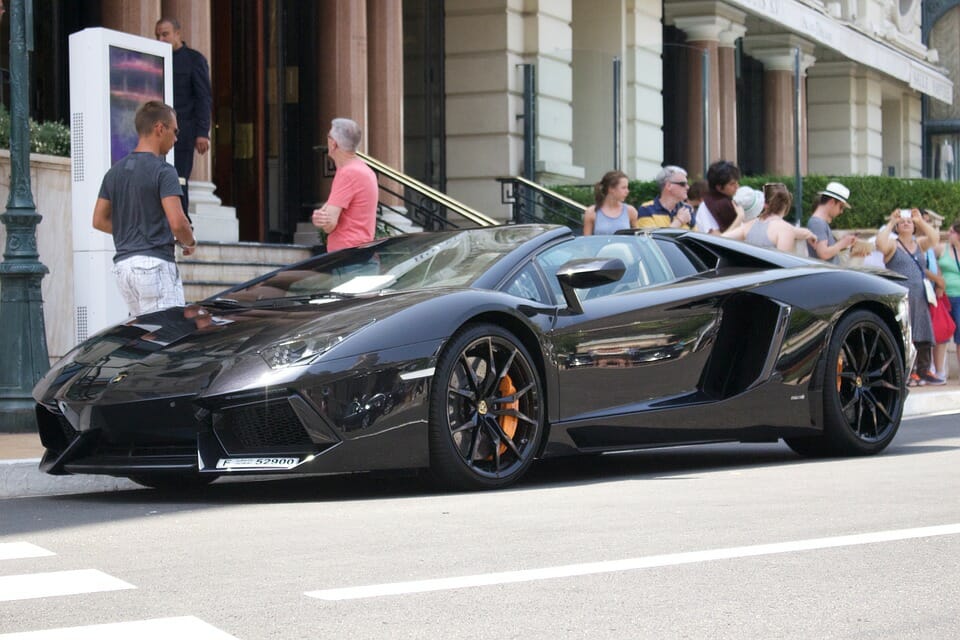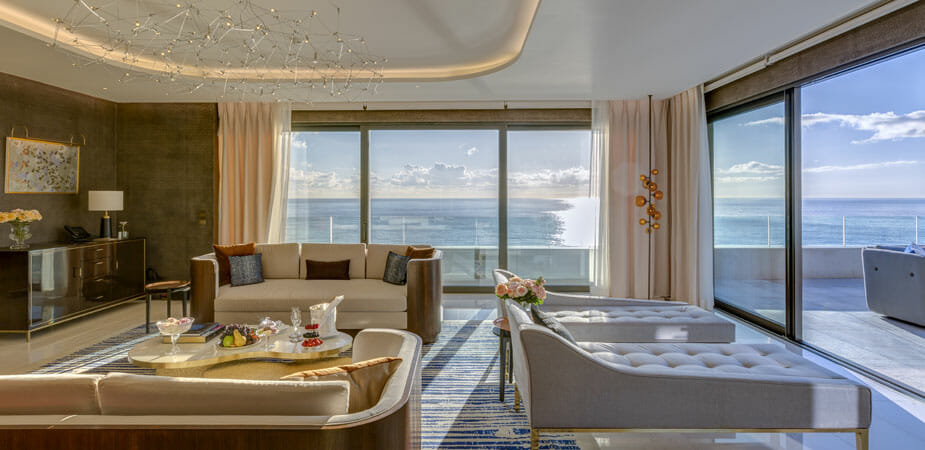 The Formula 1 Grand Prix isn't only about watching a race. It is an entire weekend experience that involves fine dining, diamond suites and non-stop service. A stay in Monaco's finest suite, the Diamond Suite Princesse Grace offers nearly 10,000 square feet of pure luxury on the 7th and 8th floor of the Hôtel de Paris. Multiple terraces and patios provide 180 degree views of the see and a private, heated infinity pool. It will cost you 40,000 Euros per night, but it does include a housekeeper, in-suite concierge, a tent at the Monte-Carlo Beach Club and helicopter transport to and from Nice Airport.
Your stay at the Hotel de Paris couldn't be complete without dinner in Le Louis XV, the restaurant of famed Chef Alain Ducasse. With three Michelin stars, and the finest products the region has to offer, it is sure to be a memorable experience. The Gourmand set menu costs €360 per person.
The most expensive Monaco Grand Prix weekend itinerary by land:
4-night stay in the Princess Grace Diamond Suite – €160,000
VIP Paddock Club weekend passes for 2 people – €12,600
3-day Lamborghini Ventador hire – €9,600
Dinner for two at Le Louis XV – €720
Grand Total: €182,920
By Sea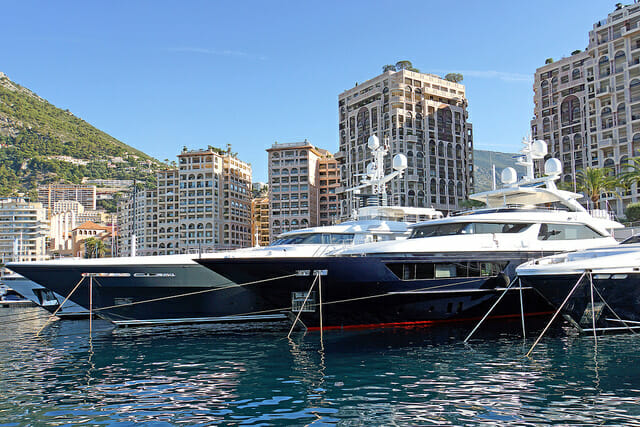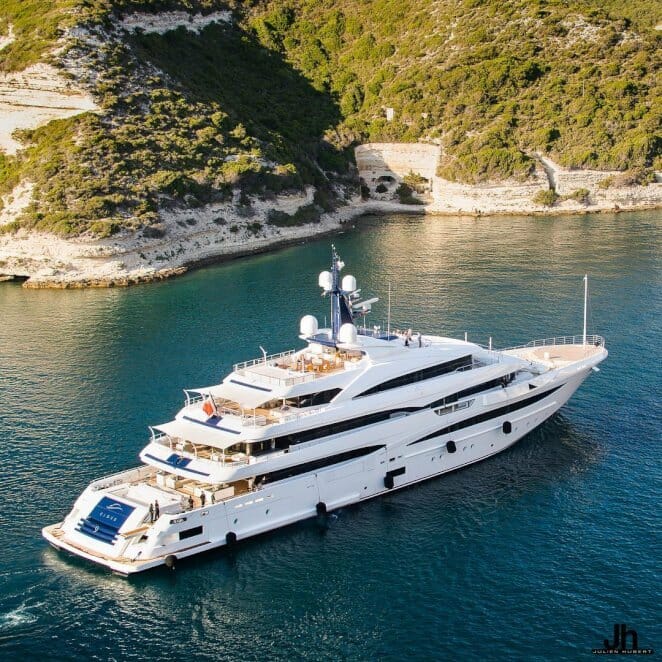 But the most expensive way to see the Monaco Grand Prix, and a more appropriate way for a country on the sea, is to view the race from a private yacht. Many yachts have prime position for viewing the race, while offering the glitz and glamour of the top super-yachts in the world.
Yachts can range from small to large and then on to super-large. Chartering a private yacht can range accordingly from €80,000 to €1,000,000, including taxes and docking fees. Take Cloud 9, for example, a 74 metre super-yacht with room for 12 guests and 22 staff. She has won awards for both design and layout and is considered one of the nicest, and most well-equipped yachts for hire. Chartering this four-level white beauty costs over a million euros for the week.
To browse available yachts and to find a yacht charter broker, visit Yacht Charter Fleet.
But as gorgeous and luxurious as Cloud 9 is, you can't park her track side. The inner docks of Port Hercule have a length limit of 30m. But not to worry because Amber Lounge is the perfect solution. One of the most exclusive spots for the Monaco GP is aboard the Amber Lounge Yacht. Three levels of opulent service, VIP treatment and spectacular views of Grand Prix, while moored right beside Pit Lane.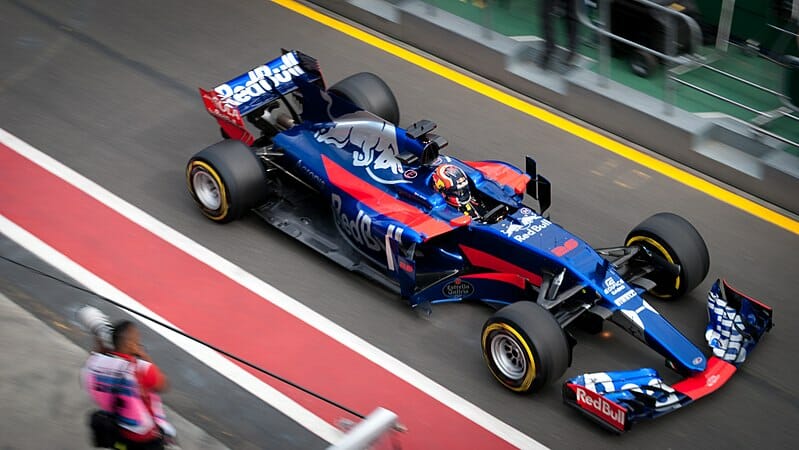 Amber Lounge is the premier VIP spot, where you will be rubbing elbows with Formula 1 drivers, chart-topping singers, A-list celebrities and perhaps even royalty. It prides itself on being an experience rather than a location, with fashion shows, charity events, top performers, Michelin starred chefs and VIP tables. Not to mention that Amber Lounge
On board their yacht, you will enjoy impeccable service, the best live acts, Michelin dining, and top DJs.They offer flexible options with tickets; available for one day, Saturday and Sunday, or just the dinner. But why miss their legendary after party? It is the most coveted after-party in the world. And after watching the Grand Prix, what could be better than partying with the drivers and their teams? You may even see Lewis Hamilton or Sebastian VETTEL after climbing the podium!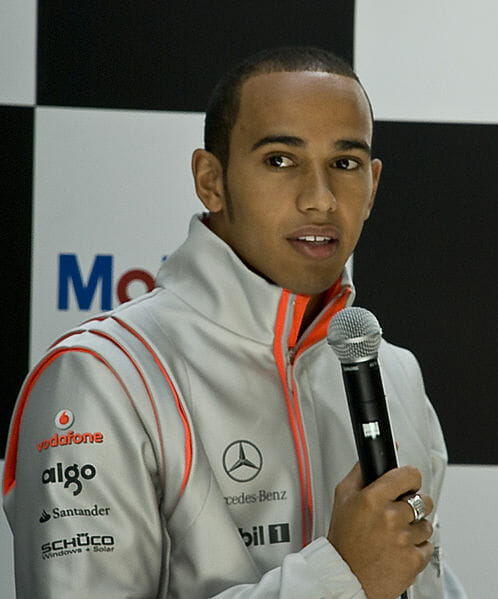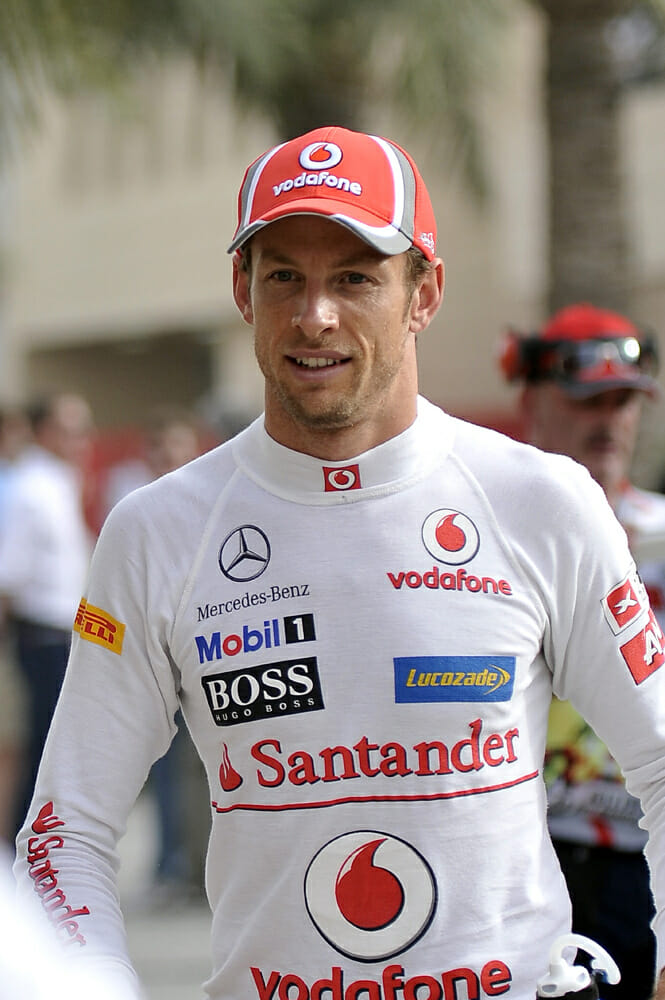 Go all out with a VIP Methusalem table for €40,000. This will give you access to all the top events, a table for eight, a methusalem bottle of champagne, a Michelin rated dinner, and access to the afterparty.
The most expensive Monaco Grand Prix weekend itinerary by sea:
Cloud 9 yacht charter, with taxes and fees for 1 week: €1,071,500
Amber Lounge VIP Methusalem table: €40,000
Grand total: €1,111,500