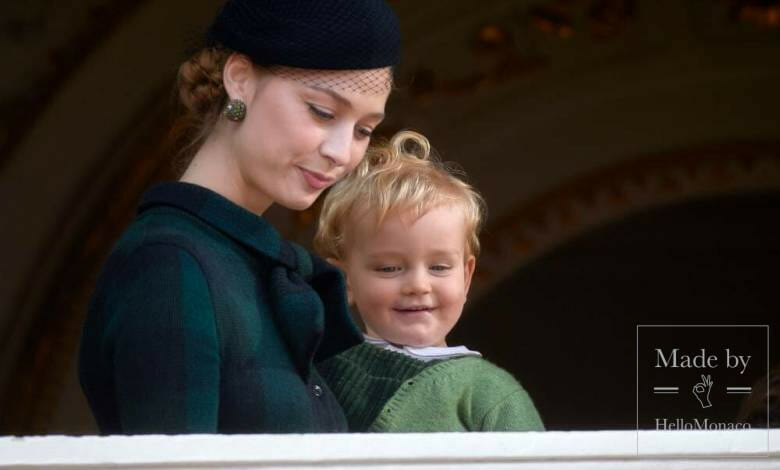 In 2015, Beatrice Borromeo married Pierre Casiraghi, the youngest son of Princess Caroline of Monaco, and selected not one but five couture gowns to celebrate her nuptials. Giorgio Armani and Valentino Garavani (her uncle, Count Matteo Marzotto, is the former president and director of Valentino), Alberta Ferretti and Dior were among her preferred stylists & brands.

Before being part of Monaco's Princely Family, Beatrice (journalist) was already accustomed to the red-carpet dressing, showing an early preference for column gowns.

On the eve of Dior's spring/summer 2021 couture show the Parisian brand formalised its relationship with Borromeo, inviting her to become a house ambassador.

Beatrice Borromeo belongs to one of the most ancient and aristocratic Italian family, originally from Tuscany (San Miniato) they moved to Milan (Lombardy) and Lago Maggiore where,

between the fourteenth and the seventeenth centuries,

they created a "State of the Borromeo" made by many possessions including the Isole Borromee (Borromean Islands)

: 1. Isola Bella; 2. Isola Madre (the largest); 3. Isola dei Pescatori; 4. Isolino di San Giovanni; 5. Malghera (200 sqm rock).

On the 25th July 2015, a sumptuous civil ceremony between Pierre and Beatrice took place in Monaco at the Grimaldi Palace followed by some celebrations both at Palais Princier and Hotel de Paris for more than 700 guests (including the Sovereign Prince and Pierre's mother, Princess Caroline and Beatrice's father Don Carlo Ferdinando Borromeo, Count of Arona).

Valentino Couture soon after posted on Instagram: "The House of Valentino is pleased to announce that Beatrice Borromeo wore a Valentino Haute Couture dress for her civil wedding with Pierre Casiraghi". The pink dress was designed by creative directors: Maria Grazia Chiuri and Pierpaolo Poccioli.

For Friday evening's pre-wedding dinner at Lake Maggiore she wore a romantic lace-trimmed "casual" white dress with sheer sleeves and gladiator silver sandals.

On the 1

st August 2015, a second magnificent religious ceremony was held between Stresa and Borromeo Islands – the ceremony was held at Isolino di San Giovanni (the most intimate among the lake islands) – then a small group of guests moved for the reception to mainland at the Rocca d'Angera (an enchanting Borromeo castle dated from the 11th

– 17

th

century, up the hill over the Southern part of Maggiore Lake) – "The lunchtime ceremony was private, in the presence of family only," according to the Italian daily newspaper Corriere della Sera. "Then off to the parties for about 600 guests" (including nobles from several parts of Europe, artists, models and celebrities).

For the religious service, she wore a quarter-sleeve, custom ivory Giorgio Armani Privé gown, with a long veil. Casiraghi wore a clear grey tuxedo, with matching waistcoat, white shirt and a pale blue tie.
HelloMonaco:
Princely Family's New Generation revealed to HelloMonaco: Pierre Casiraghi