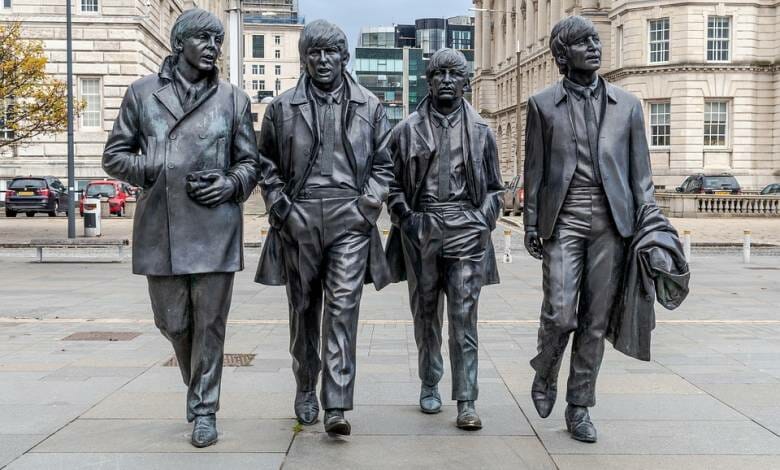 The Principality of Monaco is home to many well-known faces that are familiar with the limelight; it is a luxurious setting that caters to their desires. HelloMonaco continues its series on the celebrities that live or have lived in Monaco, some of which you might have bumped into in the streets and some you weren't even aware lived here!
Traditionally in the summer, the unique musical festival «Monte-Carlo Sporting Summer Festival» takes place in the Principality. Concerts in Monaco last for two months and feature fabulous performances by the best world's singers and actors. The festival takes place in several sites and offers musical events of absolutely different genres, attracting numerous audiences. This year, you will be able to listen to the music of such virtuoso as Ringo Starr who will be performing at Sporting Monte-Carlo on 6 July with his famous band, the All Starr Band.
A man who gained worldwide fame as a member of the biggest, most iconic boy band in the history lived in Monaco for many years of his life – Ringo Starr.
Ringo Starr (Richard Starkey) first rose to fame in the early 1960's as the drummer for the legendary rock groupThe Beatles, and to this day is still the richest drummer of all time. As well as playing the drums, Starr was also a talented singer and songwriter for the band, occasionally singing lead vocals, in songs such as "With A Little Help From My Friends" and "Yellow Submarine", as well as writing the songs "Don't Pass Me By" and "Octopus's Garden".
He was born in Liverpool, England on the 7th of July and was raised by his mother who worked hard to support him, becoming estranged from his distant father at a very young age. His stepfather Harry Graves, however, cared for him and encouraged his passion for music. Sadly, Starr was afflicted by life-threatening illnesses during childhood; at the age of six he contracted peritonitis and had to live at a children's hospital for 12 months while he recovered, he fell in a coma caused by appendicitis, was diagnosed with tuberculosis and was always extremely accident prone. This unfortunately caused him to fall quite behind academically and around the age of 15 he dropped out of school, but during his time in hospital he discovered percussion, forming a band with other patients.
Despite these drawbacks, he was always known for his easy-going personality and his drive to reach his dream of becoming a successful drummer. After school, Starr undertook a series of unrewarding jobs but began learning about the latest craze, Skiffle music, a way of making music using household objects, a great tool for struggling musicians like him. His stepdad also bought him a new drum kit, supporting Ringo's dream, who promised to be 'the best drummer ever'. These events inspired him to join a series of bands, where he taught himself to play and developed his own original beat with signature accentuations. It was during this time that he was first introduced to his future band, The Beatles, as they coincidentally played at the same venue in Hamburg in 1960.
When The Beatles were looking for a replacement drummer in 1962, they quickly insisted that Ringo was the best drummer for them – a controversial decision for many fans who were unhappy with the unprecedented change from the original drummer Pete Best. Eventually, Starr was accepted and finally beloved, and was able to contribute to their first hit in September 1962, "Love Me Do".
Ringo's steady and reliable drumming became essential in their studio sessions and their many exhausting live performances across the world. His positive disposition and drumming style played an important role in shaping the famous image and music style of The Beatles, joining in the most critical time of the bands formation. All four members were charismatic and individually talented artists, connecting really well as a band; Ringo was a positive contribution to the group with his easy-going personality, light humor and reliable drumming. In 1964 The Beatles crossed the Atlantic Ocean to launch their own pop invasion of America – 'Beatlemania' was in full force.
When the band created a series of humorous documentaries, Starr became the central character in the films "Help!" and "Yellow Submarine" – which were a testament to his popularity as a band member. "A Hard Day's Night", a phrase Ringo coined, also showed his natural ability as an actor – after all he had dreamed of becoming a professional actor since his younger years. Around the same time in 1965, Starr married his longtime girlfriend Maureen Cox, with whom he spent 10 years and had three children.
Following The Beatles breakup in April 1970, the artist decided he wanted to continue making music and decided to embark on a solo career. It was a hectic career at first, however he eventually emerged as a steady performer and turned out a dozen chart topping hit songs, including "It Don't Come Easy", and eight best-selling albums. The key to his success was a combination of his charisma and a rock solid group of collaborators, such as Quincy Jones and Maurice Gibb – he was the one Beatle who continued to work with the other band members. In addition to recording, Starr also flourished in other creative directions; as an actor he appeared in many films, like "200 Motels" (1971) and "Son of Dracula" (1974), and also tried his hand at directing.
In early 1980, he co-starred in the comedy "Caveman" with Barbara Bach, and the two soon fell in love, marrying a year later. Together, they struggled with alcoholism and went to rehab, with successful results and are still together. Recently, Starr has done numerous tours with various artists under the All Starr Band banner and produced several live albums. He is currently the richest drummer in the world, with a net worth estimated at 300 million dollars and is a staple of top ten drummer lists even today, with other artists citing him as an influence and an inspiration.
At the end of 1975, Ringo moved to Monte Carlo for tax purposes, although he seemed to split his time between there and Los Angeles. He had an apartment in one of the most exclusive blocks in Monaco, the Roccabella, with rents starting at €250,000. Roccabella's builders and owners are the mighty Pastor family, who built most of Monaco. He no longer lives in the Principality, dividing his time between his residences in England, Switzerland and his home in Los Angeles.
Ringo Starr updated the role of a drummer in popular music; musician Steve Smith noted that "Ringo's popularity brought forth a new paradigm… we started to see the drummer as an equal participant in the compositional aspect". His on-stage presence as well as his humor and musicianship were an essential part in forming the remarkable career of The Beatles.