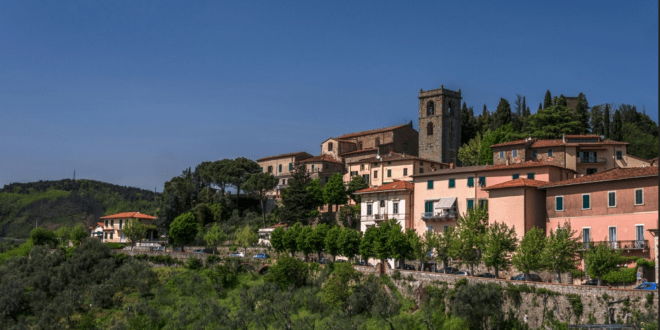 HelloMonaco has recently shared the first part of our Italian vacation. This is its "brief summary." Forte dei Marmi was our destination. A mum, a dad, 3 "different-size" children, a nanny and 2 cats were travelling together. It is for a reason that we have chosen Forte dei Marmi as our main base. This is a totally serene family resort, a resting place for Monte-Carlo players and Saint-Tropez party-goers. Nothing will disturb your peace on the beach.
What's better for a Monaco resident, exhausted by many outings and glamorous events. Sea, beach and exceptionally delicious pasta and pizza. Forte is also comfortably situated within a 1 hour drive from other remarkable places of interest. You can thus easily combine lazing around on the beach with some cultural time.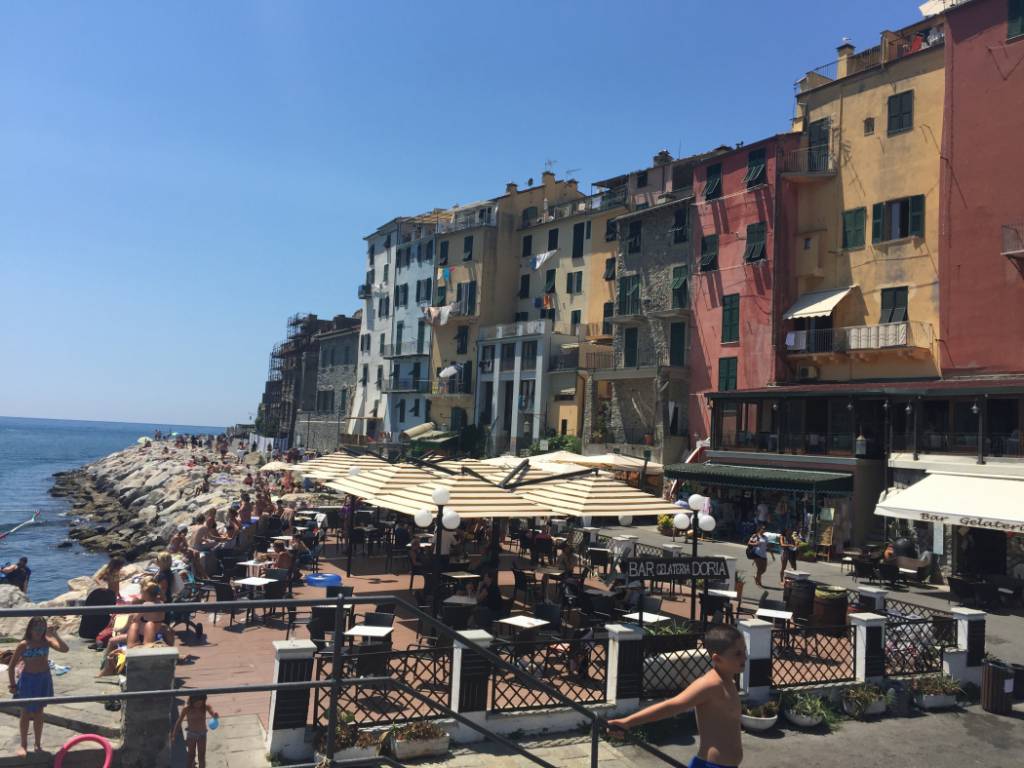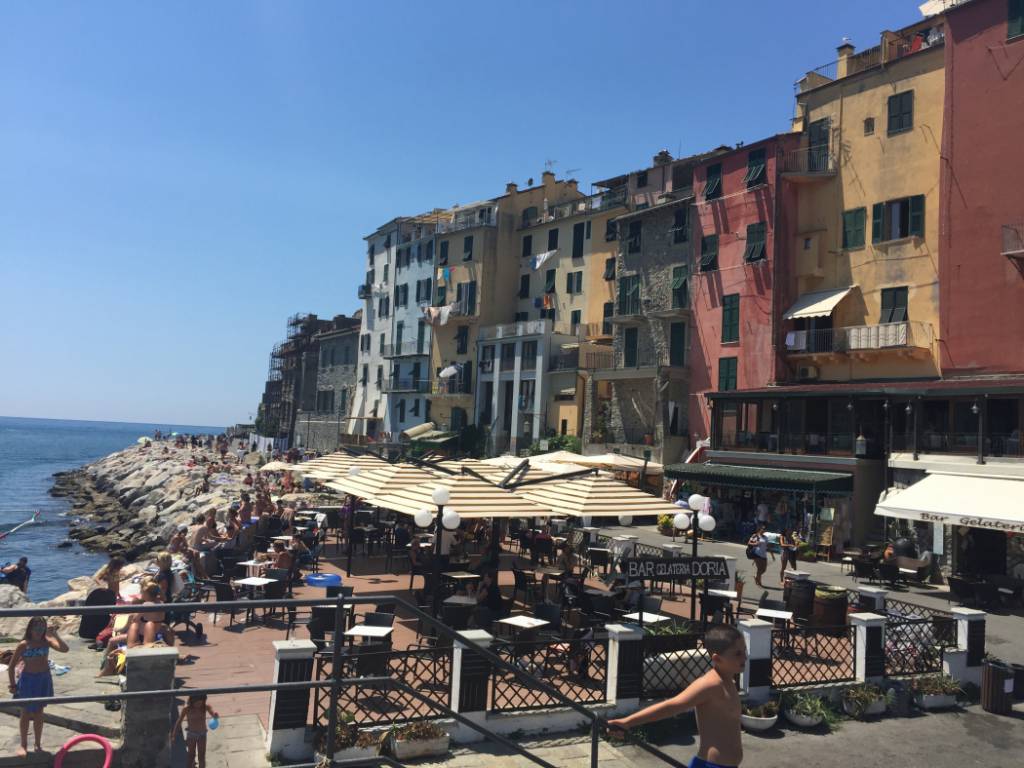 Our first destination is Pisa
 (43 km away, travelling time 45 minutes)
Pisa, one of the largest Italian cities, is located north of Tuscany. It is famous for its leaning tower. Almost every traveller has a photo taken against this attraction. But make an effort still, do it yourself ! This photo brought HelloMonaco a number of Instagram likes. Do choose some interesting angle though. Besides the Tower, Pisa is famous for its magnificent churches, historic buildings and residences. Interestingly, many of them are not exactly upright, but on a tilt. Pisa's soil is actually clayey and sandy, giving a certain "play and give" to the foundation of its ancient buildings. The bell tower of San Nicola's church is inclined by 2.5 degrees. As to the bell tower of San Michele Scalzi, it has the same tilt as the famous Leaning Tower. In other words, there is quite a selection of monuments to see. Most of tourist attractions are concentrated in Piazza del Duomo. Interestingly, the Pisa Tower used to need a support and was kept in place by tightly stretched ropes. Thanks to some clever engineering its foundation is now reinforced and its tilt is not dangerous.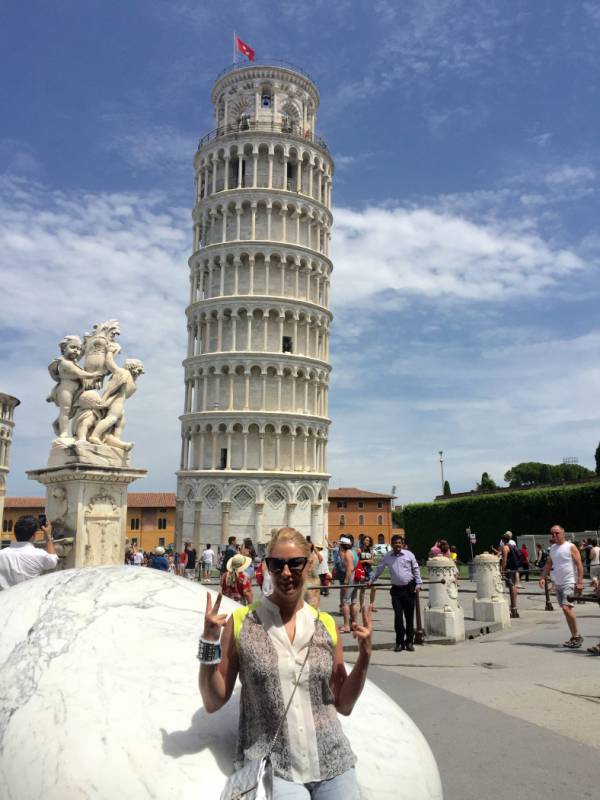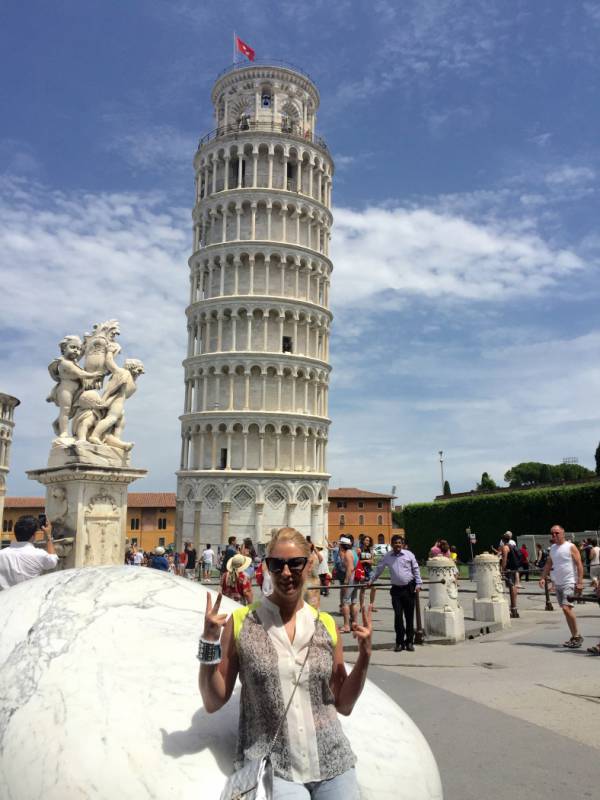 If you have boys in your family, take them to the ancient ships museum (Museo delle navi antiche). This archaeological site is still in progress . In December 1998, during the construction works, the remains of old ships and a port were found here, preserved in excellent condition. They were soon available for the public to see. In addition to the exhibition, visitors can follow the progress of the restoration work. The museum is open on Friday and Saturday from 10.00am to 12.00am and from 2.30pm to 3.30pm. A walk from Piazza dei Miracoli will take you there. After exploring the ancient ships, restore yourself with traditional Tuscan cuisine. We personally enjoyed Osteria "I miei Sapori" at via della Faggiola 20. This restaurant specializes in typical Tuscan recipes and is located in Pisa's historic center. 
Destination – Florence (100 km, traveling time 1 hour 30 min)
This city founded in the 1st century AD is full of majestic cathedrals, palazzi, green gardens and other amazing places. Most of its sights require more than one day to be explored. Let's start with the best of the best.
The Basilica of Santa Croce is famous for its "Pantheon of Florence" – graves of outstanding Florence locals. Here rest Galileo, Dante, Machiavelli, Michelangelo, Rossini and many others.
The next place to visit is the Uffizi Gallery. Don't be discouraged by its long queue of tourists. The unique architecture of the museum and most importantly its world masterpieces are well worth it. Some of the other attractions are : the Giotto Belltower, Palazzo Vecchio, Ponte Vecchio (with some tempting gold items on sale). Men will enjoy a visit to the Italian Football's Hall of Fame, known as the main "male" attraction of Florence. The Hall is part of the Museum of Football located in the modern district. It opened in 2011, and it is almost as popular as the Uffizi Gallery.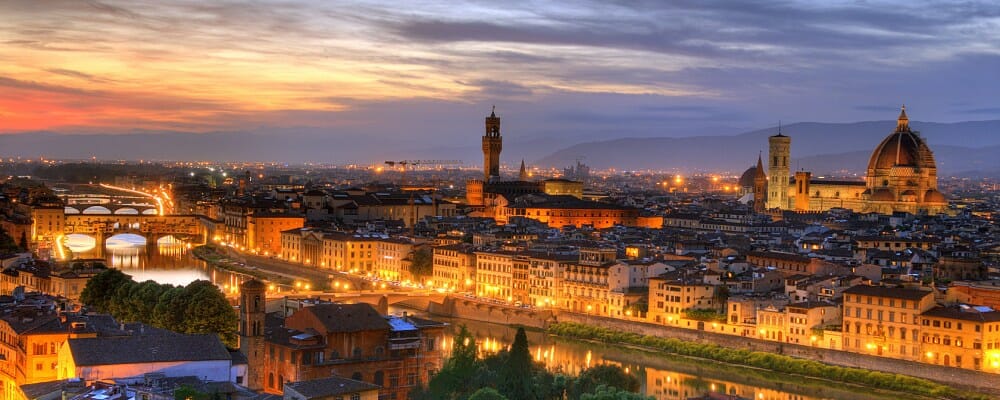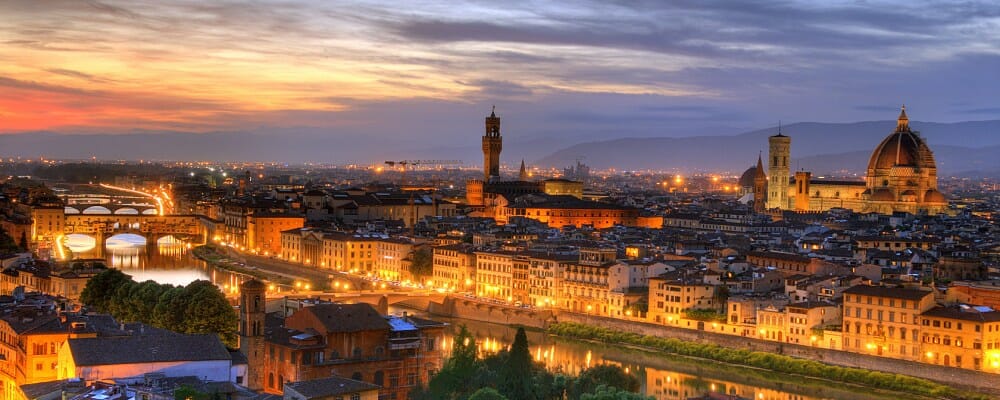 Destination – Siena (170 km, travelling time 2 hours)
It would take a few days to take in all the beauty of Siena. Make sure you visit  this Tuscan city specifically on August 16. This is the day when Siena holds its historical festival and competition, the Siena Palazzi. Seventeen Siena contradas (districts) compete displaying their horse riding skills. The horse racing is held in the central square of Piazza del Campo. This square has a bizarre concave shape from which 11 main streets radiate.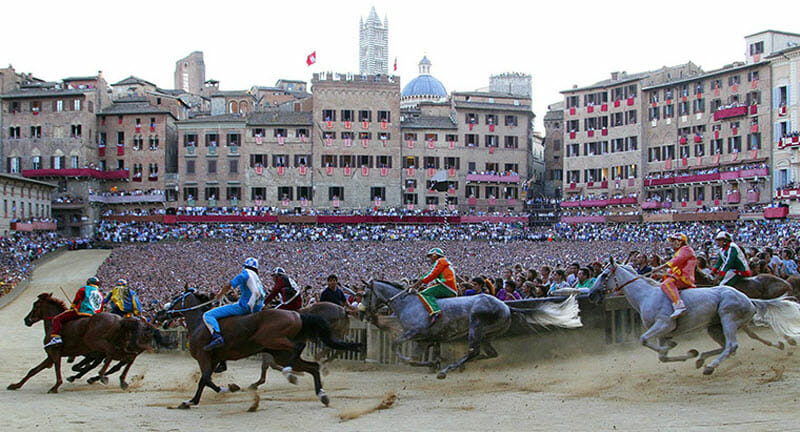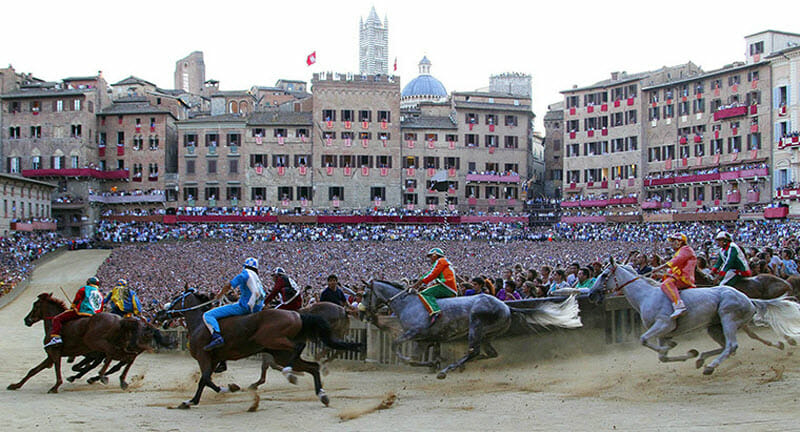 The competition is crowned by a beautiful street procession.
The Duomo is a must-see. It was built in the 13th century on the site of the goddess Minerva sanctuary. This typically Italian Gothic church is dedicated to The Virgin Mary. In 1339, the people of Siena voted to make their Duomo even more magnificent than that of Florence and the Vatican. The works were started. But the Sienese must have been punished by God himself for their vanity. A disastrous plague broke out in the city taking away many lives. 
The cathedral holds treasures of different epochs. Its magnificent marble floor dates back to the 14th – 18th centuries. It was made by the Sienese masters in intarsia technique, in marble and graffito. The Duomo also hosts the Piccolomini library originally designed to host the papal collection of books and cardinal codes. The great architect Pinturicchio turned it into an unsurpassed gallery. The Duomo visitors are now allowed into its upper part. Up until recently, only the special chosen could see the "heavenly part" of the cathedral.
Destination – Portovenere and Cinque Terre (59 km, travelling time 1 hour 10 min)
The name of this town is translated as "the port of Venus". This small Cape protruding out into the sea once had a temple built in honour of the Roman goddess of love. In the early 6th century the small church of St. Peter was erected in its place. This is a very cosy town, like many in the Italian province. At the same time, Portovenere has its own special atmosphere. Here you need to see the ruins of the ancient Varignano villa dating back to the 2nd century BC. Some other interesting sights include St. Lawrence Cathedral built in the 11th century AD, the Roman Gate taking you to the old town and, of course, the castle-fortress of Dorino. It used to be an ancestral home for an ancient and noble Italian family, also serving in a defensive function.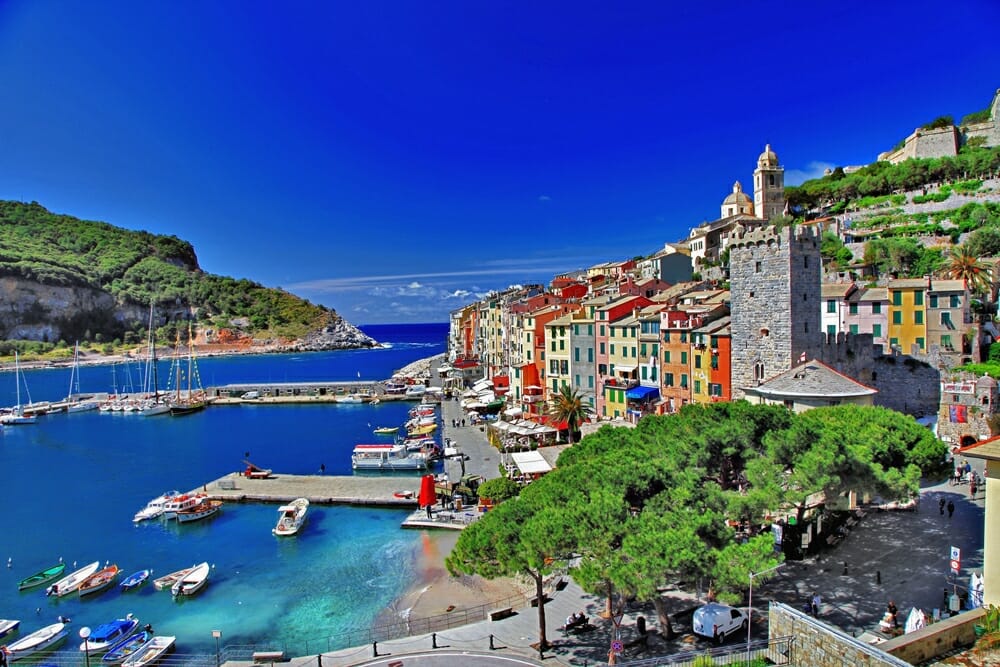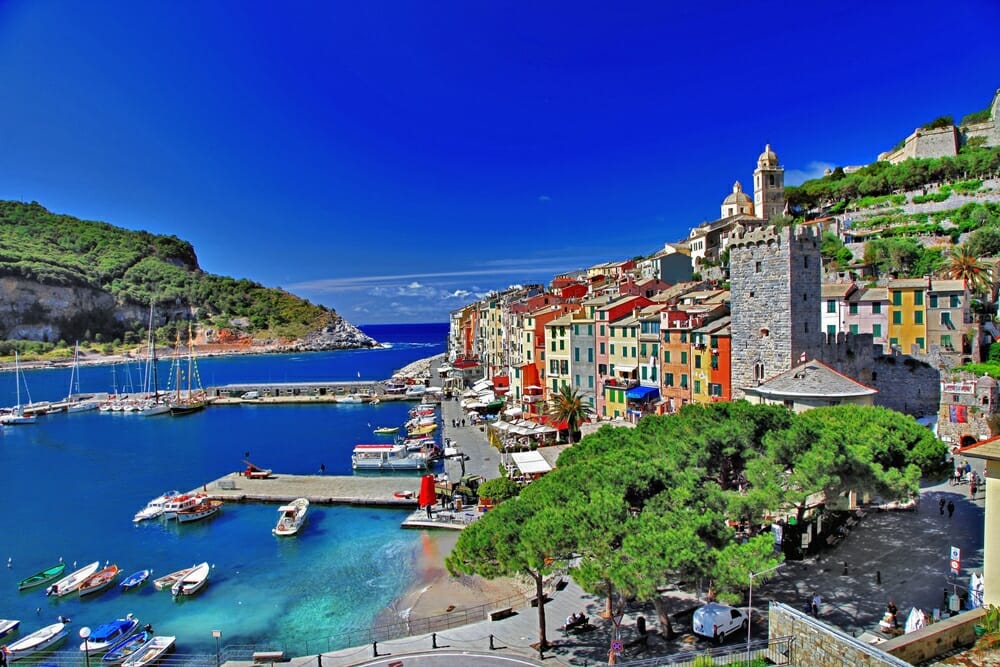 Do give some time to the Piazza San Pietro and its church. It is built on a steep cliff offering a beautiful view over the Apian Alps and the Cinque Terre coast. You definitely need to try the local cuisine. One of the most popular dishes in Portovenere is a soup made of sea dates (small shellfish mined directly from rocks). After a pleasant dinner, take a boat ride from the beach. Our next destination is Cinque Terre.
"Cinque Terre" is a national park and one of the most impressive UNESCO World Heritage sites in Italy. The reserve was named after its five villages: Riomaggiore, Manarola, Corniglia, Vernazza and Monterosso. These five towns are perched on a rocky mountain, precipitously descending to the Ligurian coast. No cars are allowed on the reserve's territory. Only eco-friendly buses and small trains run in this area. Thanks to its inaccessibility, the settlement of Cinque Terre has perfectly preserved its medieval appearance. These are colourful 4-5-storey houses, narrow streets, ancient sanctuaries and defensive structures that once protected their residents from pirates.
All the five villages are interconnected by a system of hiking trails. Either an easily accessible path or a challenging mountain trail will take you from one village to another. The Azure path covering all the five villages is about 4-5 hours long.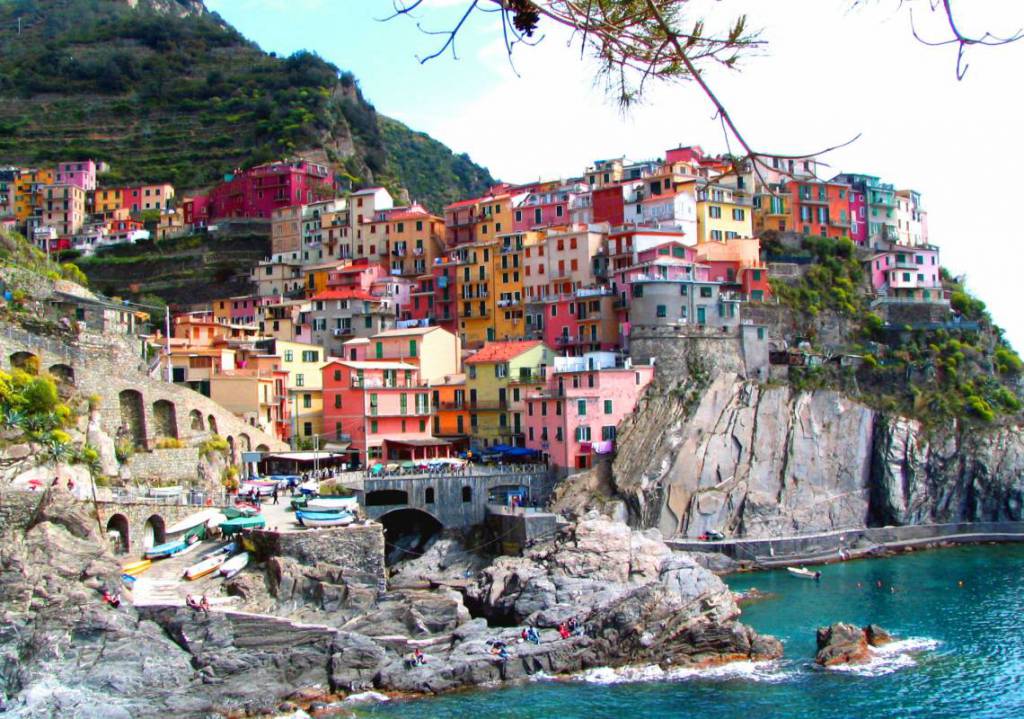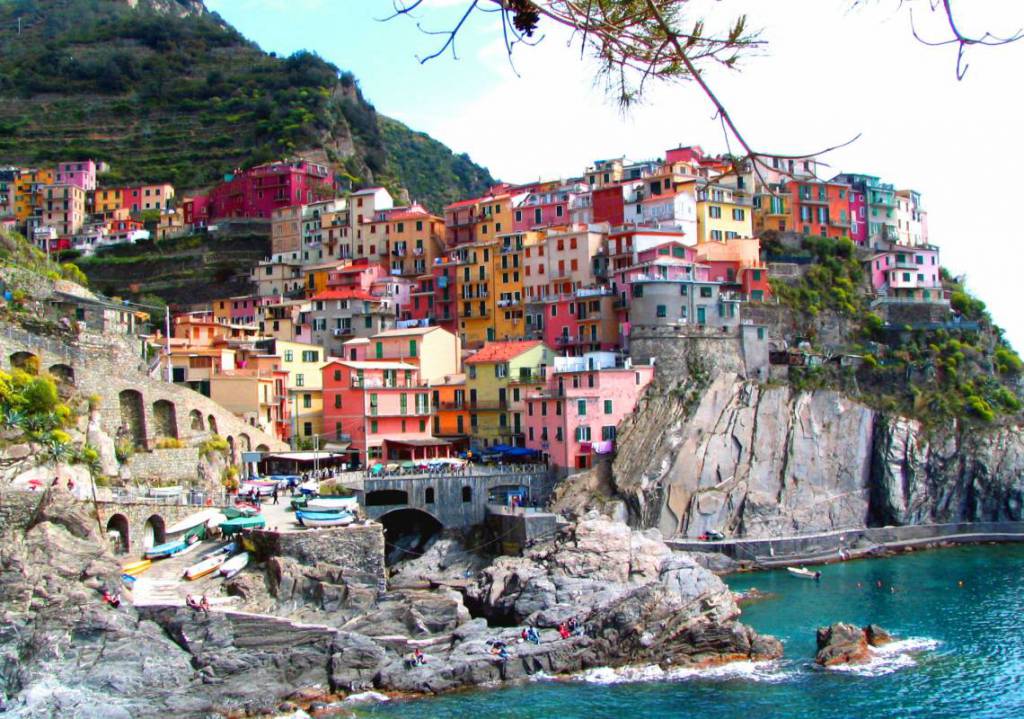 Its most famous landmark is the Path of Love connecting Riomaggiore and Manarola. It is 2 kilometres long and has its own history. You will surely not mistake the monument to the unhappy lovers who succumbed to the enmity between the two villages.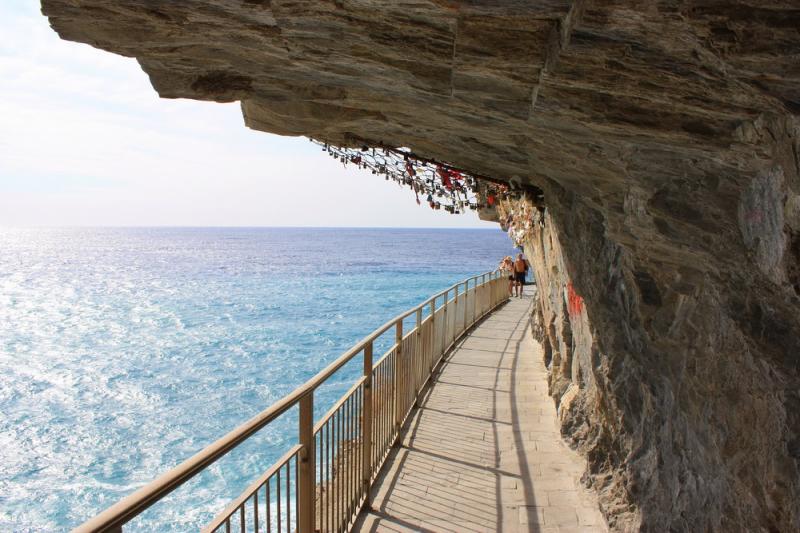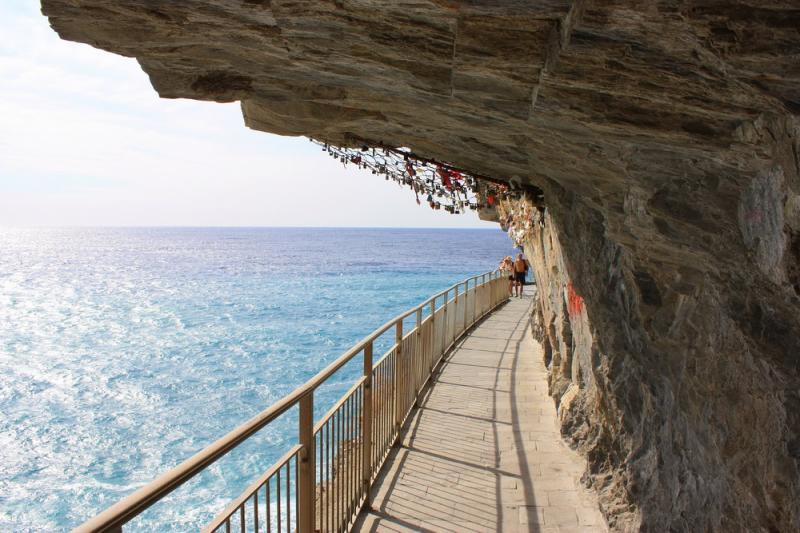 After an enjoyable walk across the villages, having admired their medieval architecture, come and visit the Manarole wine museum, a home for noble white wines. Here you will be introduced to the history of wine production, enjoy a wine tasting, and, may obviously end up buying a few bottles as a souvenir.
The next destination is interesting from a historical point of view, but is also extremely good for health. Montecatini is 63 km away, travelling time 50 minutes.
Tuscany has a number of thermal spas, but the largest and the most famous of them is Montecatini Terme. This marvelous town is built on mineral springs. Its healing water eases liver and stomach diseases. If you don't have any particular health problems, just enjoy the resort's former grandeur.
Montecatini has a number of spa hotels, but we specially recommend you stay in Grotta Giusti. In addition to its open-air, thermal water pool, it has a unique natural grotto with a deep underground lake and impressive sauna halls suggestive of an "Alien" atmosphere. Grotta Giusti is the largest natural thermal cave in Europe, more than 200 meters long, divided into three zones "Paradise", "Purgatory" and "Inferno" with temperatures ranging from 28 ° to 34 ° C. Grotto vapours are known to have healing properties.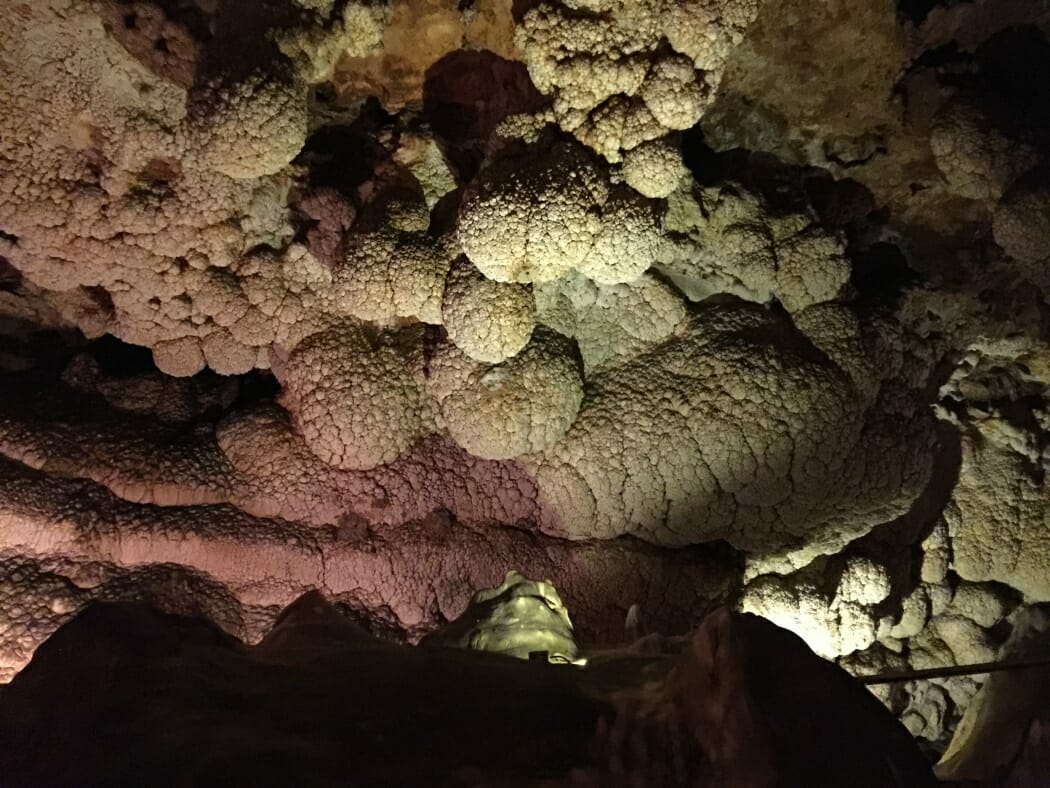 The grotto is covered with stalactites and stalagmites, with a number of underground labyrinths where you can completely relax and enjoy the peace. At the entrance you will be given a white "straitjacket". It is recommended not to spend more than 50 minutes in this natural hammam. After the grottos, take a swim in a warm mineral water pool, take a contrasting shower from a cold spring, enjoy a massage or healing mud spread.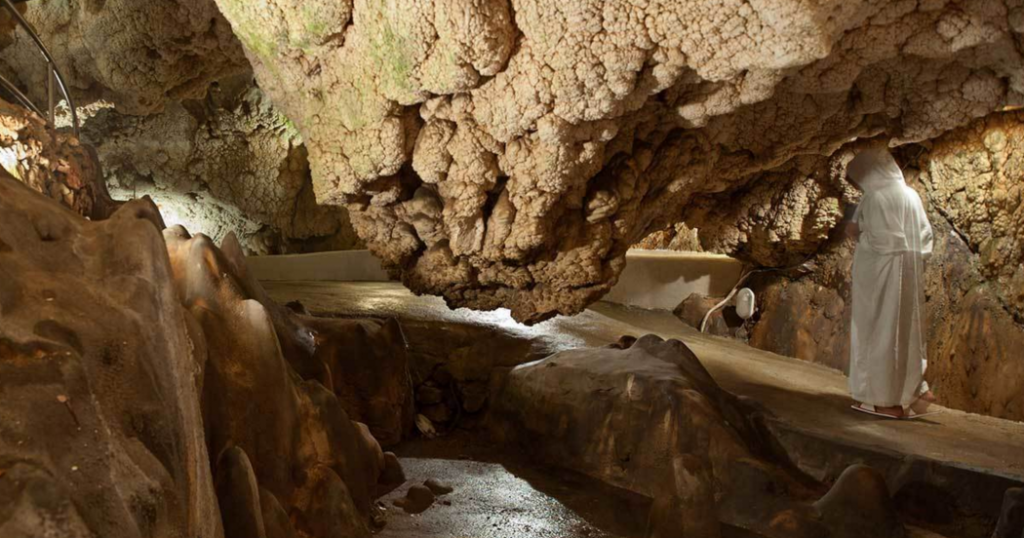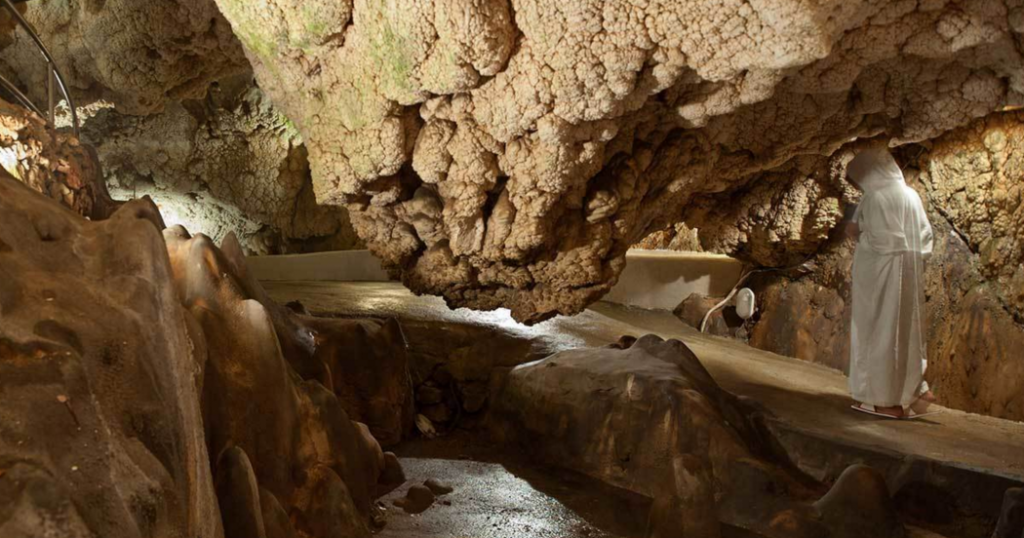 After your water treatments, take your time to drink mineral water. Tettuccio Terme is the right place for that. This is the most famous spa town built at the end of the 18th century by the Grand Duke of Tuscany, Leopold Habsburg-Lorraine, son of the Austrian Empress Maria-Theresa. The spa is located in the main street of Viale Verdi, by the park. The palace is striking in its beauty and well-preserved. It is very busy with tourists after 4pm when they come to drink their medicinal water. The water is different as to its taste and degree of salinity. The saltiest of all would be the most magical, but almost undrinkable. It tastes more like a strong pickle juice.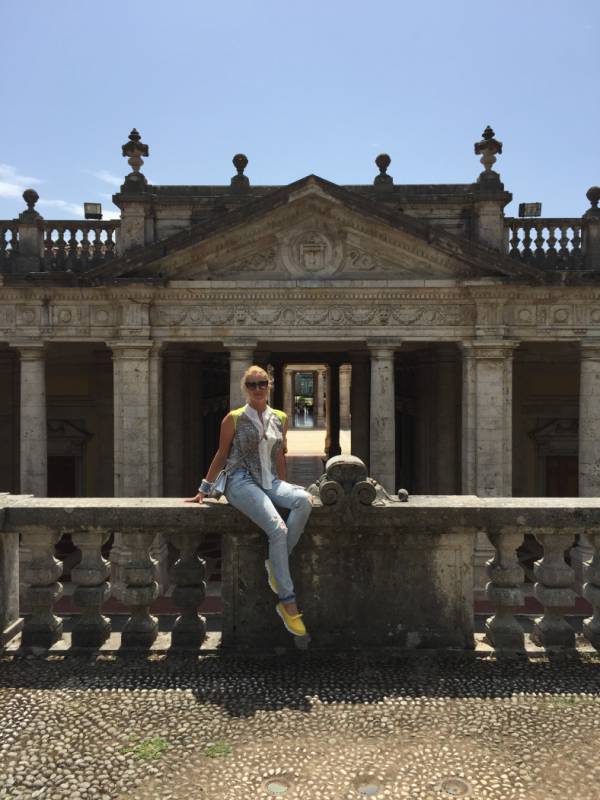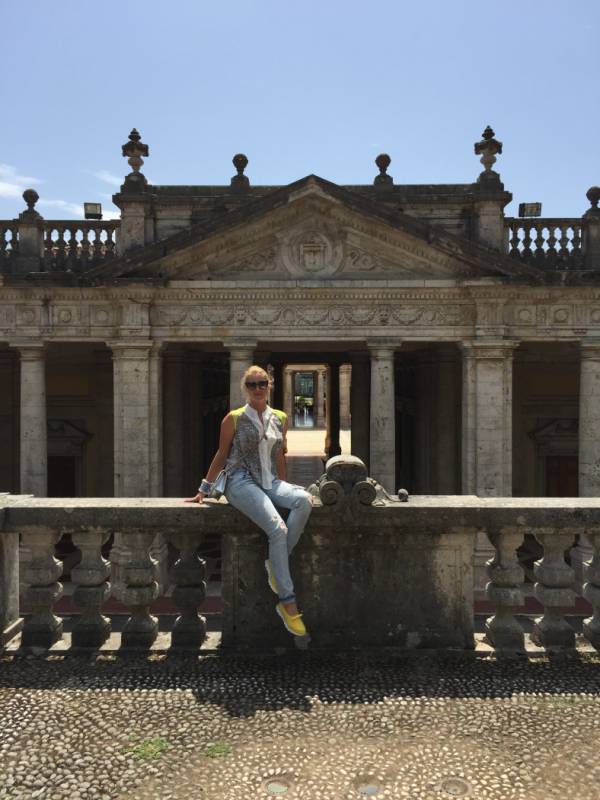 Crown your evening with a dinner in Montecatini Alto. "Alto" means "high" in Italian. The town is located on a hilltop, accessible by a cable car that was built in the late 19th century. The funicular route is one kilometre long, its ascent would be an unforgettable experience for anyone. You will find a selection of souvenir shops and small restaurants nearby, famous for their unique Tuscan cuisine. Be sure to taste the traditional Tuscan soups with pearl barley and beans. They are very hearty and delicious, as well as pasta cooked in a red wine and stewed red onions. Montecatini Alto is divided by two hills: one facing the Fortress of the Old Castle, the Church of San Pietro and the majestic Bell Tower and the other – the Clock Tower and the baroque Carmelite Church. Rested and healed, we go back to Forte dei Marmi – back to the relaxing sunny beaches.