WOW
Nick Vallelonga, Hollywood screenwriter, actor, producer and director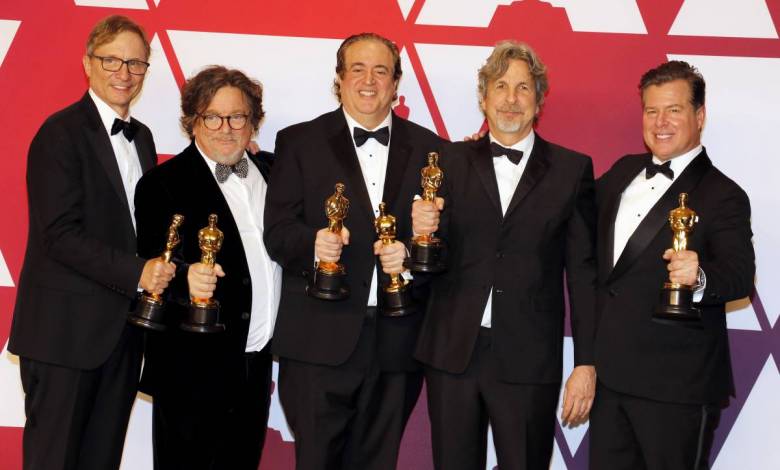 The season of movie festivals on the Côte d'Azur began at the end of May with the Monte-Carlo Comedy Film Festival, which delighted HelloMonaco with one particularly special member of the jury. Our guest is a Hollywood screenwriter, actor, producer and director and winner of two Oscars — Nick Vallelonga.
His story in the movie "Green Book" was a revelation to the world. A bouncer, Frank "Tony Lip" Vallelonga and an Afro-American virtuoso jazz pianist Donald Shirley, what could they possibly have in common? In the biographical film "Green Book", the newly-minted friends go on an amazing journey, after which both their lives change forever. The issues of racism, the story of true friendship and two different destinies are more relevant today than ever.
HelloMonaco found out how taking the director's chair next to Francis Coppola at the age of 12 was possible, why the movie "Green Book" was criticised and how it feels to stand on stage with two Academy Awards.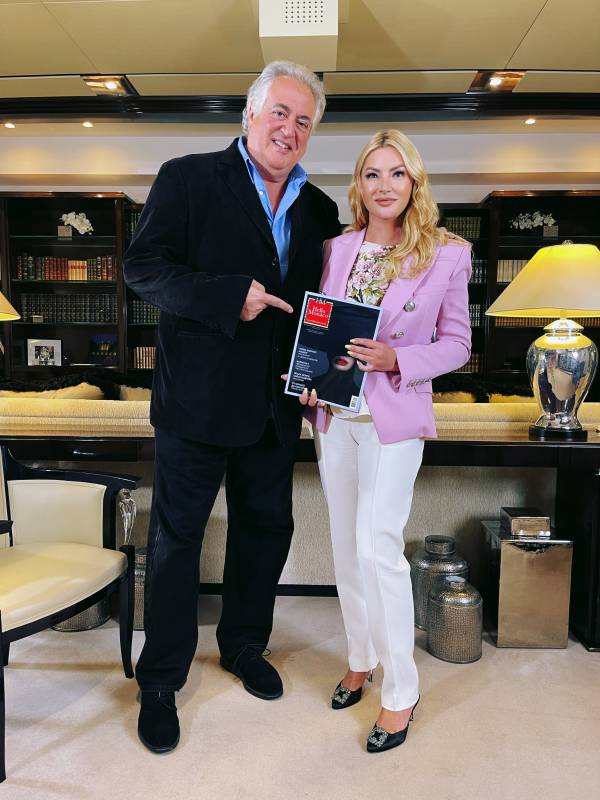 HelloMonaco: Nick, what do you prefer personally: drama or comedy?
Nick Vallelonga: In drama there is some comedy and in comedy there is a lot of drama. They overlap each other. I don't prefer either one but who doesn't love to laugh? 
HM: I would say that people are crying for the same reasons all around the world, but laughing and a sense of humour depends on country and nationality.
NV: I think it's interesting, but good comedy can make everyone laugh. I think, especially now we all have had enough drama that comedies will come back very big. 
HM: You come from an acting family, don't you?
NV: My father Frank Anthony Vallelonga (Tony Lip) was always an actor. He did a lot of jobs, he was a dancer, a champion dancer, he was a hairdresser, he ran a restaurant, he ran some hotels, and we owned a pizzeria. He had this artistic soul.  
When he was working in the 'Copacabana" club in New York city ('Copacabana" is a famous nightclub. Many artists made their debut on its stage. The Club was used as a setting in the films "Goodfellas", "Raging Bull", "Tootsie" and "Carlito's Way". — Ed.), at that time they were making "The Godfather". And Coppola saw my father and said: "You have to be in this movie. Are you an actor?'' And he said: ''Yes, yes", but he wasn't. That was my father! 
People started asking my father to be in the movies and he became an actor and had a very big role as Carmine Lupertazzi in "The Sopranos" TV series. After that he had a lot of roles with Martin Scorsese.
HM: Can I say that Francis Coppola was your Godfather in the movie industry?  
NV: Absolutely. My brother and I were in the wedding scene if you remember the beginning of "The Godfather". To see how the movie was made, with the lights, with the cameras… I was fascinated with everything.
I always tried to be in front of the camera. In a couple of days they brought me to Francis Coppola and he said: "I watch every day what we filmed and I see you more than I see anyone". They got me a director's chair to sit next to Francis Coppola! I fell in love with it.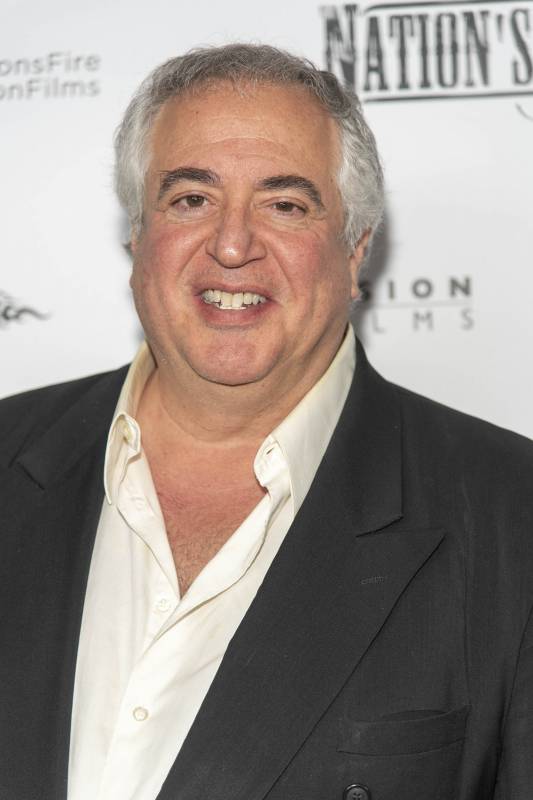 HM: Viggo's prototype character in the movie "Green Book", which took two Oscars (The Best Picture and The Best Original Screen Play) is Tony Lip, your father. What does this story mean to you? Why did it take so much time to make this movie?
NV: Donald Shirley didn't want this story told while he was still alive, he just wanted to give me information about the time with my father. So I had to wait. Luckily my father and he lived a nice long life. They both passed away in 2013.
I can make 10 movies about my father. He always encouraged me to work in the movie industry. You wanna do it? Then do it 100 per cent! You wanna write? Write, but be serious about it.
HM: It looks like your father's life is a real American dream. To start from a working class family, living in the Bronx and finally to become a famous actor. But for Donald Shirley it wasn't. Even performing in Carnegie Hall and living in a luxurious apartment he had this racism issue during all his life. The person who had the personal number of senator Kennedy, but who wasn't allowed to go to eat with white people.
NV: He achieved a lot, but he also had to put up with a lot. He was playing, for example, in a place where he couldn't eat. When my father told me the story I just couldn't believe it. It's just a little slice. But also he enjoyed success as an artist. That's why it's an amazing story.
People think we planned it; that Hollywood made it easier. But I am not Hollywood…We just wrote the story as it is. I can't manipulate. If I could, I would be the best filmmaker of all time.
HM: You were criticized a lot. People don't understand how two men from absolutely different cultures and backgrounds can have such a close friendship.
NV: Yes, there was a lot of criticism about it. There are some things that Shirley asked me not to do. But it wasn't a story about opposite people coming together; it wasn't a simple story. This trip really changed my father, he saw how Donald Shirley was treated. It has so many elements. They were an odd couple, different people. Once you go through an experience like this you are connected forever.
HM: There was a very moving moment during the awards ceremony at the Comedy Festival. From the stage, you thanked Chazz Palminteri and even cried.
NV: I didn't expect that I would get emotional, I am Italian, I get a little bit emotional! What happened with Chazz it happened with 3 people in my life maybe… It shocked me because I was giving the award on the stage and he inspired me so much. He wrote about his father and himself and that was almost 30 years ago.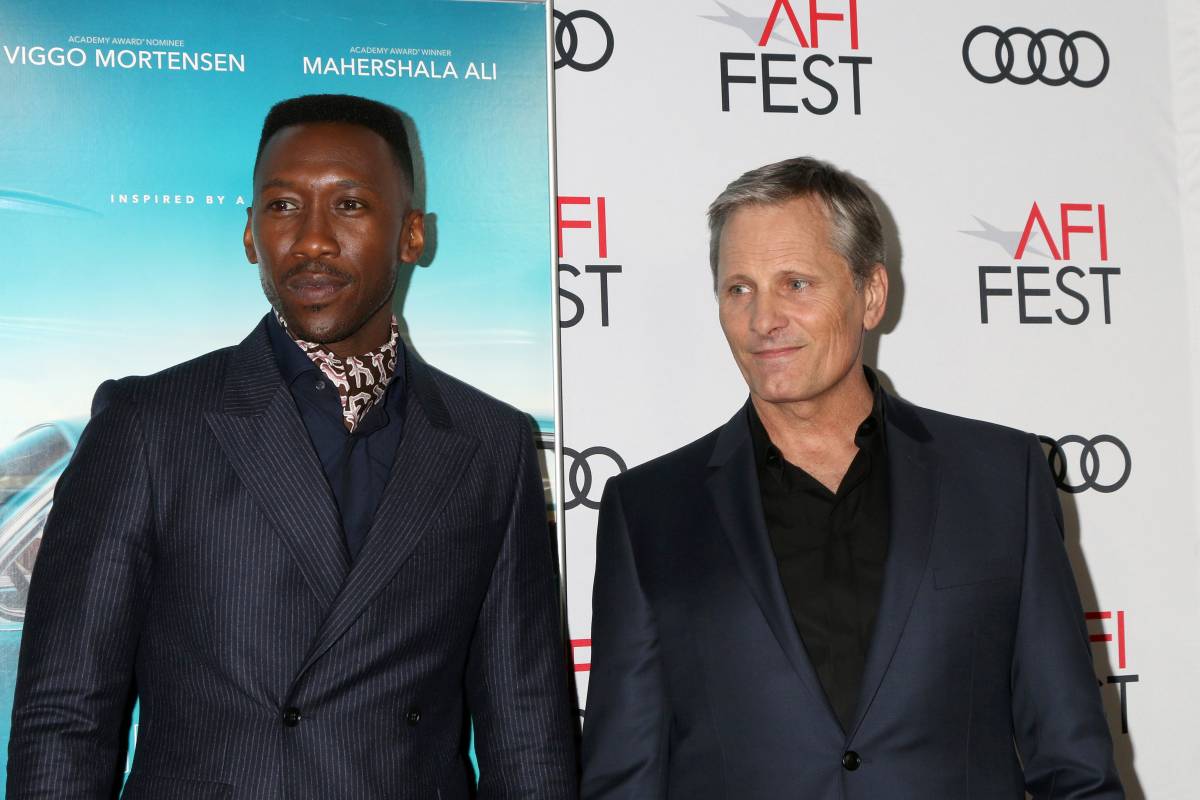 HM: You said you are not Hollywood, but actually since you got an Oscar you are. How did you feel when you received this prize?
NV: I never thought about it. It was just nice to be. Winning was amazing and I do think about it now. I didn't expect anything. I am glad that the film did that, because everyone works so hard. It touches so many people. The way people respond to it, the impact that "Green Book" has made. It was very very touching, how people laughed and cried. That makes the work worth doing. 
"Green Book" wasn't made to change the world. I think everyone is the same. And we can all communicate. If we have time to understand and talk, we can change our hearts and minds. It was a simple story. But it took on a deeper meaning, because film is very powerful and affects people. We made it with the best intentions from our hearts to show a little story about two people just talking. Not to win awards, just to make a nice film. Peter Farrelly, the director said, the movie is about hope.
HM: What are you working on now?
NV: I wrote the script for the mini-series in Italy about an Italian-American gangster Lucky Luciano. It's a big movie, 60 years: Gangsters in New York, in Italy, in Sicily, the war. I think we could possibly do that in 2022.
I have a project with George Galloway and Chazz Palminteri. The remake of "The Pope of Greenwich Village", a big film and an amazing book. That will also be a mini-series.
HM: How would you describe Monaco?
NV: It's an amazing magical place. Being here is as good as all the dreams about it!   
Our interview took place in a unique space in Monaco — CREM (Foreign Residents' Club of Monaco, www.club-residents-etrangers-monaco.com ) 
The HelloMonaco team is very grateful for the help in organising the interview.