WOW
Words of Wisdom in Monaco with Anne Vitrant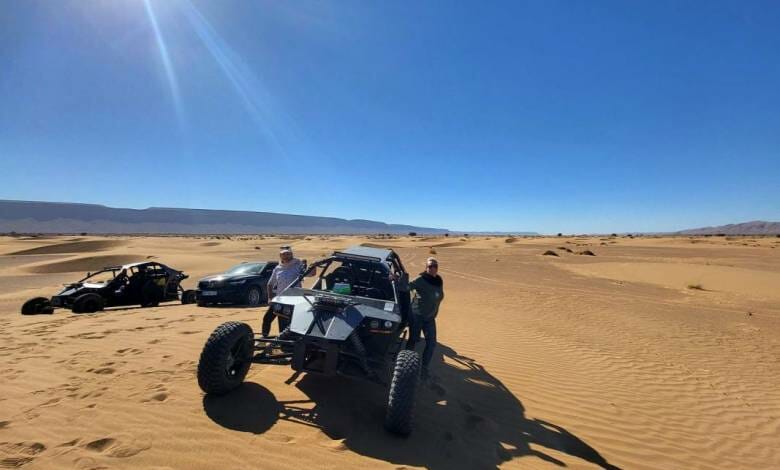 In March 2023, the traditional Aïcha des Gazelles rally was held in southern Morocco — the one and only rally exclusively reserved for women. It started off on March 4th, from the Princely Palace square in Monaco. The Provence — Alpes — Côte-d'Azur team was entirely and enthusiastically supported by Prince Albert II. Princess Stéphanie of Monaco personally wished success to the two brave women — Anne Vitrant from Vallauris and Isabelle Bargoin from Port-de-Buc.
This year, well before the start, Anne Vitrant gave an exclusive interview to HelloMonaco. It was all about taking on the desert and all the challenge that entails, her determination to leave her comfort zone and reasons for always remaining optimistic.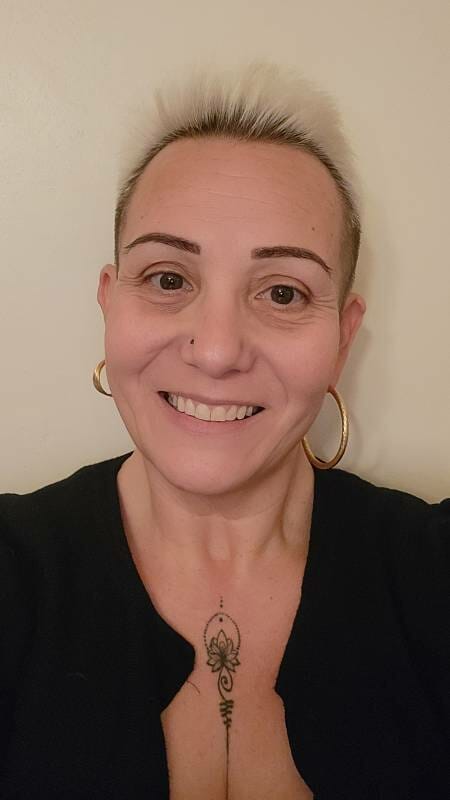 She has a vibe of a young girl full of dreams and ready for adventures. With her sporty appearance and pretty nails painted in the colours of nature, Anne Vitrant does not look her age at all. A mother of little Malia who has celebrated her 11th birthday, a liberal nurse in Vallauris, she met us in Saint-Laurent-du-Var, in a place aptly named Evasion, "the Escape"…
It would be an understatement to say that her job and her family are her absolute all. At the age of 47, however, Anne decided to take on a challenge. That of the Aïcha des Gazelles rally bringing together dynamic, passionate and courageous ladies every year. They have to confront seas of sand, dunes, rocks, mountains and the bad weather of the Moroccan desert with the help of a mere map and a compass. Let's just say that they have every interest not to lose sight of where North is!
Do you remember that in 2018, just before the pandemic, it was the Prince's natural daughter, Jazmin Grace Grimaldi, who took part in the Rallye des Gazelles with her teammate, Princess Stéphanie's daughter, Pauline Ducruet? A charming crew that came in third.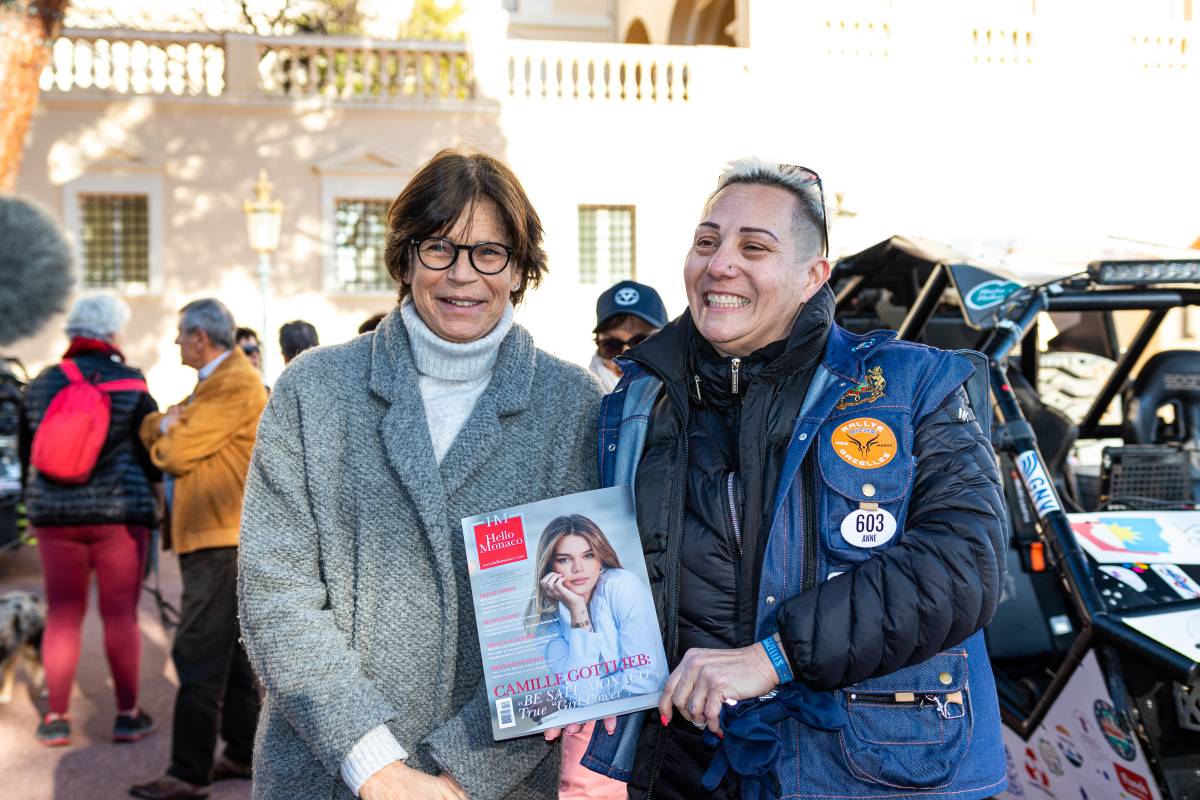 Hello Monaco: Anne, when and how did you come up with the idea of taking part in this rally?
Anne Vitrant: I've been thinking about it ever since I was little. This rally has been around for 32 years… it's an event entirely reserved for women, which I find wonderful for this very macho environment.
HM: Why did you choose a buggy, an electric vehicle?
AV: A buggy is an all-terrain vehicle that goes everywhere and has amazing shock absorbers. I went for electric since I care about the planet. Moreover, when you are on sand, it doesn't make a sound. It feels like floating. Just magic!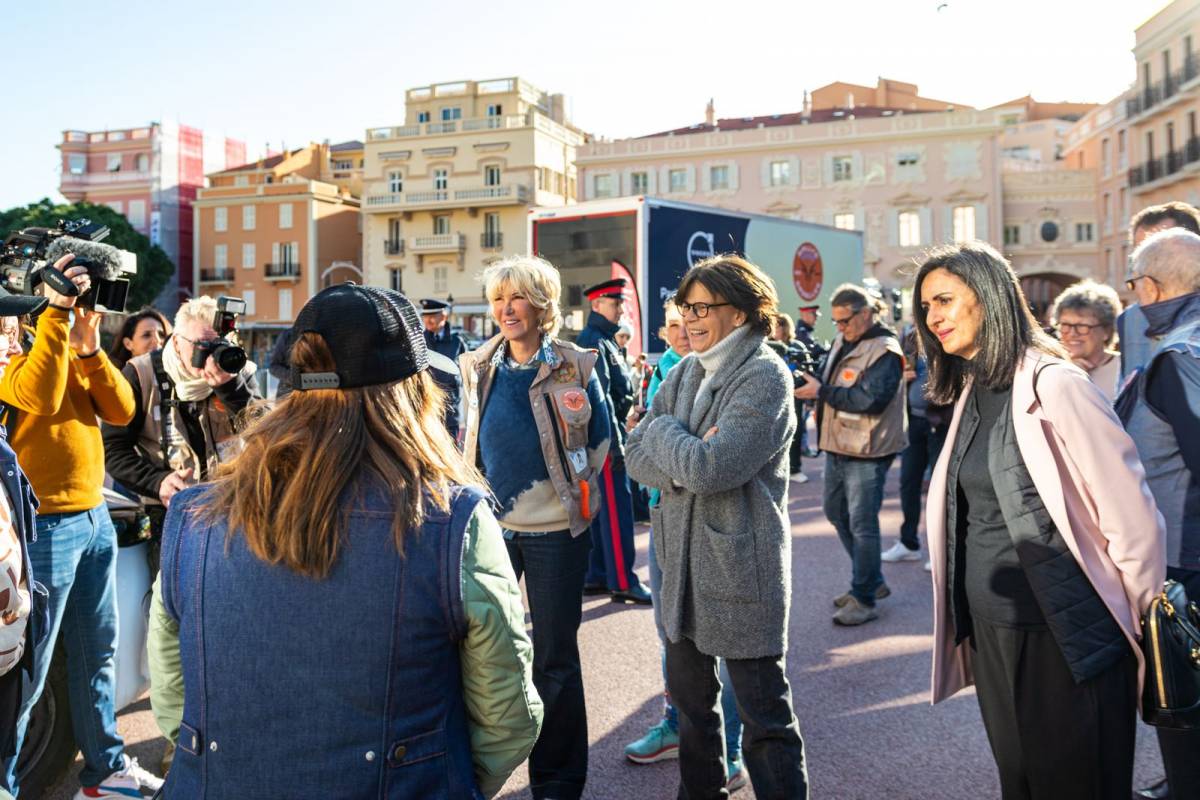 HM: Before attempting this race you have had some training… How do you feel about it?
AV: Crazy! Those emotions were certainly special. You had the impression of being totally free since the vehicle is open. But it is still a real sporting challenge — improvising, crossing the dunes, rocks, mountains. And you need to be sparing with your kilometres, as much as you can, find shortcuts, cross dry rivers and deal with the landscape. Every five to ten metres we are having to get out of the car and check the surroundings.
HM: And is there special training for that?
AV: I had four days of on-site training last December. You just go with a map and a compass. We didn't have a GPS! And it's not a time test. You have to make the most of it whilst constantly evaluating the terrain. You have to surf the sand at a constant speed, otherwise you sink.
HM: Are there any other difficulties during the rally?
AV: Let's just say some things are certainly challenging. You have to leave at 5 a.m., prepare your day, deal with a 180-kilometre vehicle-battery-life and bivouac… During the day temperatures are 20 to 25°, while nights are very cold. There are risks of facing a sandstorm or torrential rains. For these nine days we are completely cut off from the rest of the world, with no mobile phones. We really do step out of our comfort zone, this is quite an upheaval. But I know what to expect.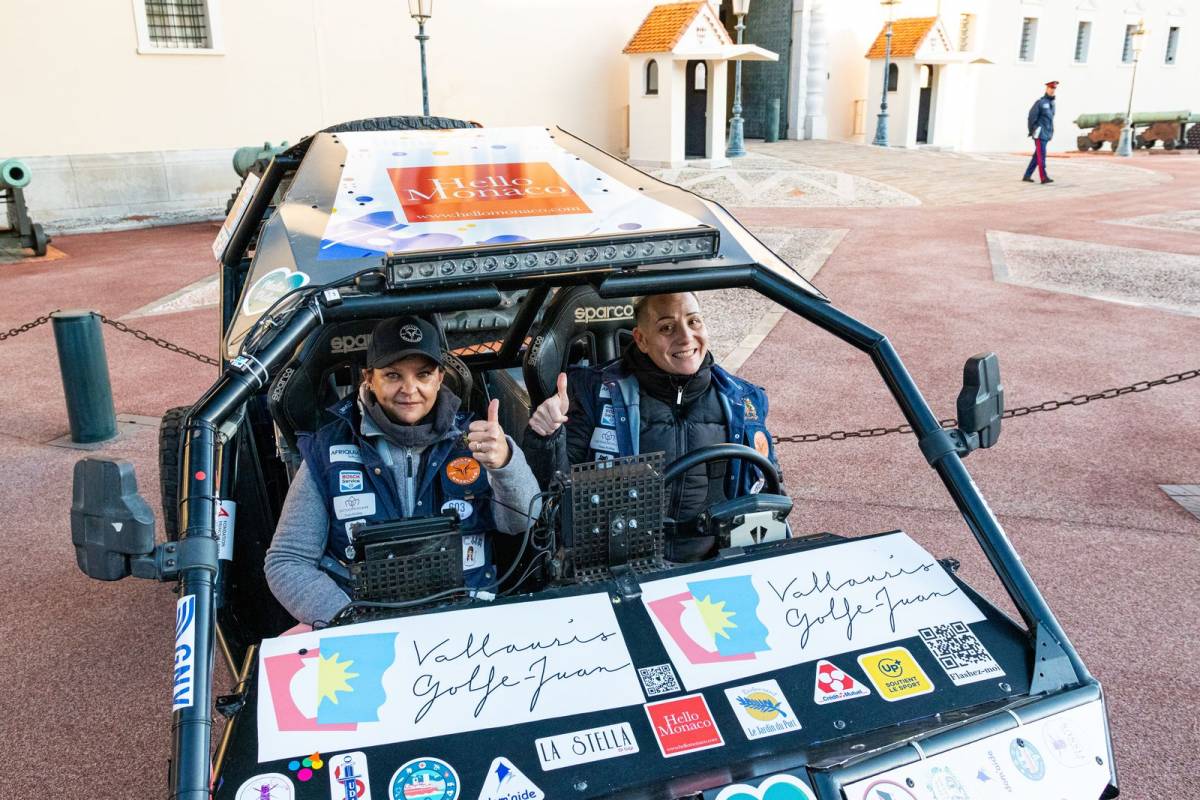 HM: I imagine that you are a great sportswoman…
AV: Not really. I did handball and swimming. But I had serious health problems and went through back surgery. I just want to be optimistic and not ask myself more questions than that. When I want to do something, I go for it.
HM: How did you get Prince Albert's support?
AV: It was not really me. The electric Gazelles are already supported by the Sovereign. I am very proud to start my journey from the Palace…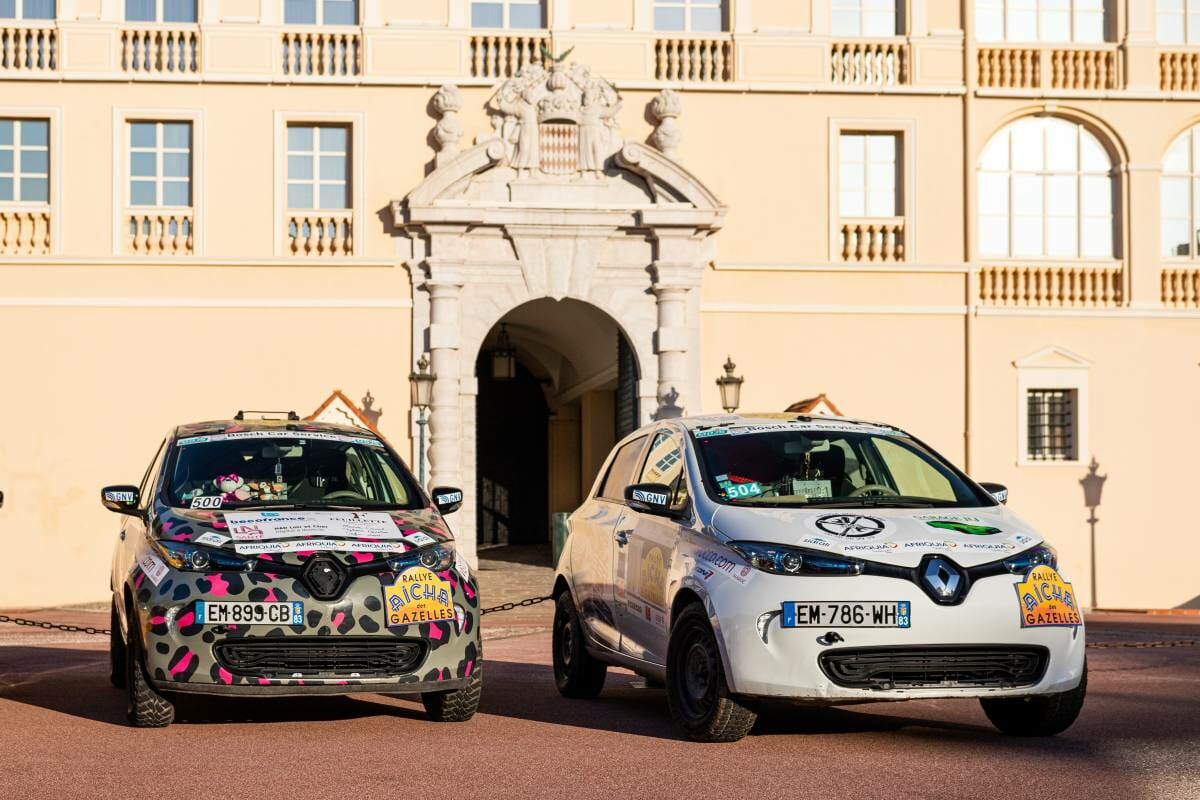 Hello Monaco: What does success mean to you?
AV: For me, success is the culmination of what I wanted to achieve. I had to prove to myself that I could undertake a project and see it through. I had to find sponsors, take a navigation and driving course… Success also means being on top of my life as a mother, as a nurse while freeing up time to live my dreams, taking part in the Aïcha des Gazelles rally among other dreams.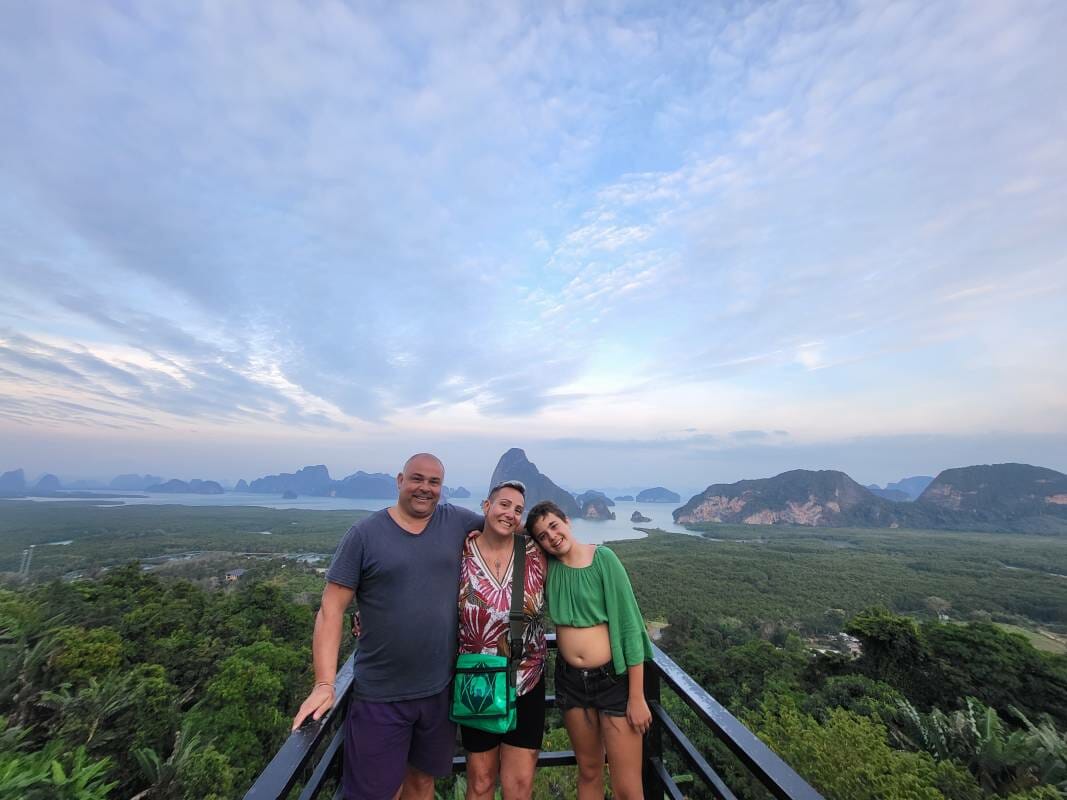 An association was created to help Anne to organize other sportive challenges.
Anne Vitrant and her partner Isabelle Bargoin took part in the E-Gazelle Innovation category and after successfully overcoming all 6 legs of the rally they came in 4th place. They both are passionate and fighters with the desire to shake up their habits, push their limits and experience intense emotions, and thus show their children that with desire, strength and courage, anything is possible. "The well-being of others, solidarity, support, teamwork, so many values ​​that punctuate our daily lives and drive us! This ordeal together will reflect what we both defend on a daily basis: the fulfillment and integration of people through the defense of their collective values," they wrote about themselves. And HelloMonaco is proud to be a sponsor of this great team.
Results:
1 Julie BIDAULT / Manon BOYE
2 Emilie PIERMATTEI / Daniela VARESE
3 Armelle MEDARD LANG / Cindy DEHAIL
4 Anne VITRANT / Isabelle BARGOIN