Real estate
The most expensive real estate and the lowest property tax in Monaco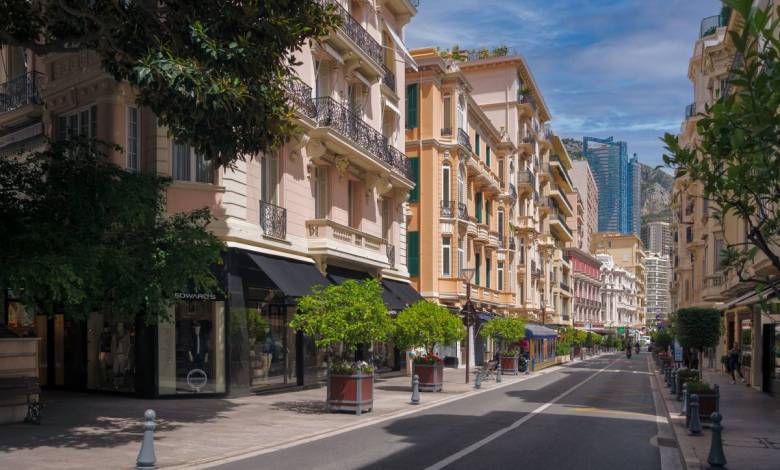 According to Knight Frank, a leading British real estate consulting company, Dubai and Monaco figure among the top 15 cities charging the lowest property tax, while London remains the most expensive. According to Knight Frank forecasts, Sydney will head the list of the cities with the lowest property tax in 2016.
"As we enter a new era of higher interest rates, greater government interference and, therefore, potentially lower incomes, we are curious to know which megacities will be heading the list. The two largest world economies have undergone some global changes, making them dominate the economic innovations in 2016", reported Knight Frank consultants.
"The scale of China's economic growth and a recent increase in US interest rates will largely determine a further property market operation. This will affect both developed and emerging markets in the next 12-18 months," says Kate Everett-Allen, a researcher at the international real estate department with Knight Frank.
"If we were to name a market economy that will surpass all the others in 2016, we would say Sydney. However, even Australia would face a decrease in price growth from 15% in 2015 to 10% in 2016.
The economic slowdown in Australia, the stock market decline over recent months, and an additional tax on foreign investment will all account for a lower economic growth rate in 2016," adds the expert.
According to Nicholas Hoult, from the Asia-Pacific research department of Knight Frank: "The rise in US interest rates will directly affect the currencies closely linked to the dollar. We will also witness an increase in their interest rates, as the dollar will drag them behind, especially Hong Kong and Singapore dollars. "
"Both these markets (Hong Kong and Singapore) saw their real estate profiting from low mortgage rates. The increase in interest rates will thus slow down the global market growth for these two cities. Most likely, we will see a decline in their real estate sales volume. As mortgage rates are rising, the attractiveness of their property will fall sharply in the eyes of potential buyers," adds the analyst.
"However, special 'cooling' measures for this economic situation are now introduced in both Hong Kong and Singapore. They are bound to balance up the system as a whole and allow the politicians to increase the demand."
Here are some key figures for the real estate market in 2015 by Knight Frank:
1. London is the most expensive city in the world, followed by New York and Hong Kong.
2. Monaco has got the highest property prices. For 1 million US dollars you can only buy 17.3 square meters.
3. Monaco has the lowest property tax in the Top-15 world cities, with a rate of 3.5% over a 5-year period. Dubai is not far off with 3.6 %.
4. New York and London remain leaders in new architectural design trends.
5. Cape Town, Toronto and Zurich show the highest increase in rent over the past year.
6. Val d'Isere and Meribel have got the leading Ski Property Index in 2015, with an annual price growth of 5.8% and 4.5% respectively.