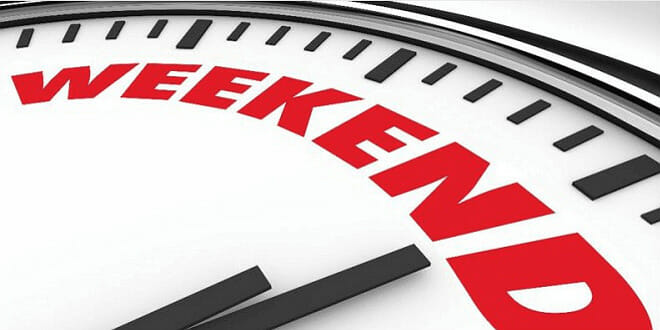 While everyone is relaxing near the sea, Cote d'Azur offers a variety of interesting events and here we will tell you about some of them.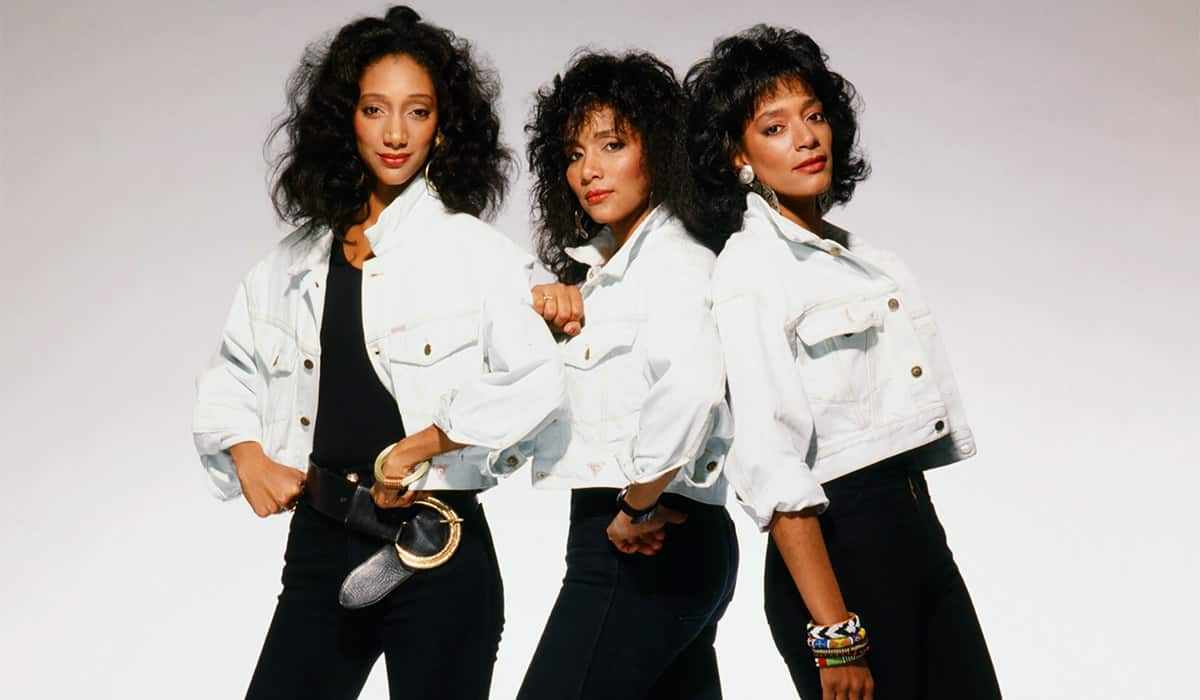 Sporting Summer Festival continues and this weekend offers a concert with The Sister Sledge on Saturday 14 August 2021, at 8:30 pm, in Le Sporting Monte-Carlo – Salle des Etoiles.
Formed in 1971, the group initially consisted of four sisters aged 12 to 17: Deborah, Joan, Kim and Kathy. Their career really took off two years later with the song "Mama Never Told Me". It became a top 20 hit in the UK. Nevertheless, the group went through a period of stagnation and, just as the four sisters were about to call it a day, their record company connected them with producers Bernard Edwards and Nile Rodgers. Immediately, the pairing with Chic bore fruit and the track "Le Freak" reached the top 10 of the Billboard Hot 100.
However, their biggest hit was "We Are Family" released in 1979, now considered a standard from the "Uptown Funk" era. The album was certified platinum in the United States, gold in England and remains a classic in the Disco repertoire. However, their numerous triumphs were not enough to prevent Kathy from leaving the group in 1989. Following Joan's death in 2017, Kim and Deborah were the only remaining members.
Every summer, Monaco becomes the place to be with the Monte-Carlo Sporting Summer Festival. Organized under the aegis of the Casino de Monte-Carlo, it perfectly illustrates the ambition of this legendary place: to offer entertainment and thrills to visitors from all over the world for unforgettable Monte-Carlo-style moments. For nearly 50 years already, the cultural and human adventure takes place at the Salle des Etoiles, at the Opera Garnier Monte-Carlo but also on the Place du Casino Monte-Carlo.
This year, Monegasque evenings will vibrate to the sounds of Abba Show, Jamie Cullum, Stas Mikhailov, Assi El Hallani, Enrique Iglesias, Paolo Conte, Zucchero, Valery Meladze, Sister Sledge and the Gipsy Kings. An event open to a large public and the opportunity to taste the thousand and one pleasures offered by the Monte-Carlo Société des Bains de Mer Resort: games, shopping, culinary art, nightlife …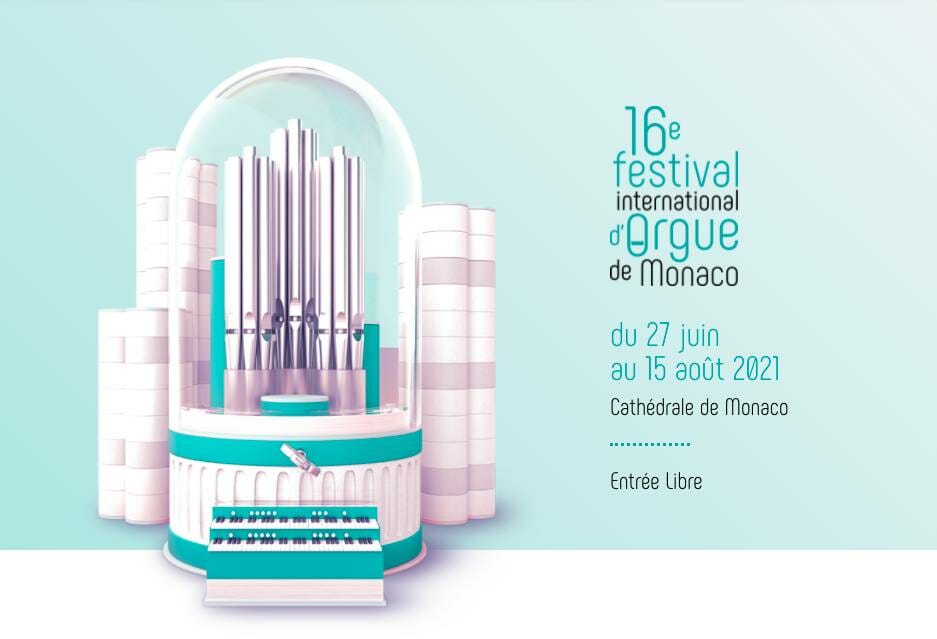 16th International Organ Festival continues with a concert of Olivier Vernet and Cédric Meckler, organ performance for four hands, organised by the Department of Cultural Affairs on Sunday 15 August 2021, at 5 pm in the Cathédrale de Monaco.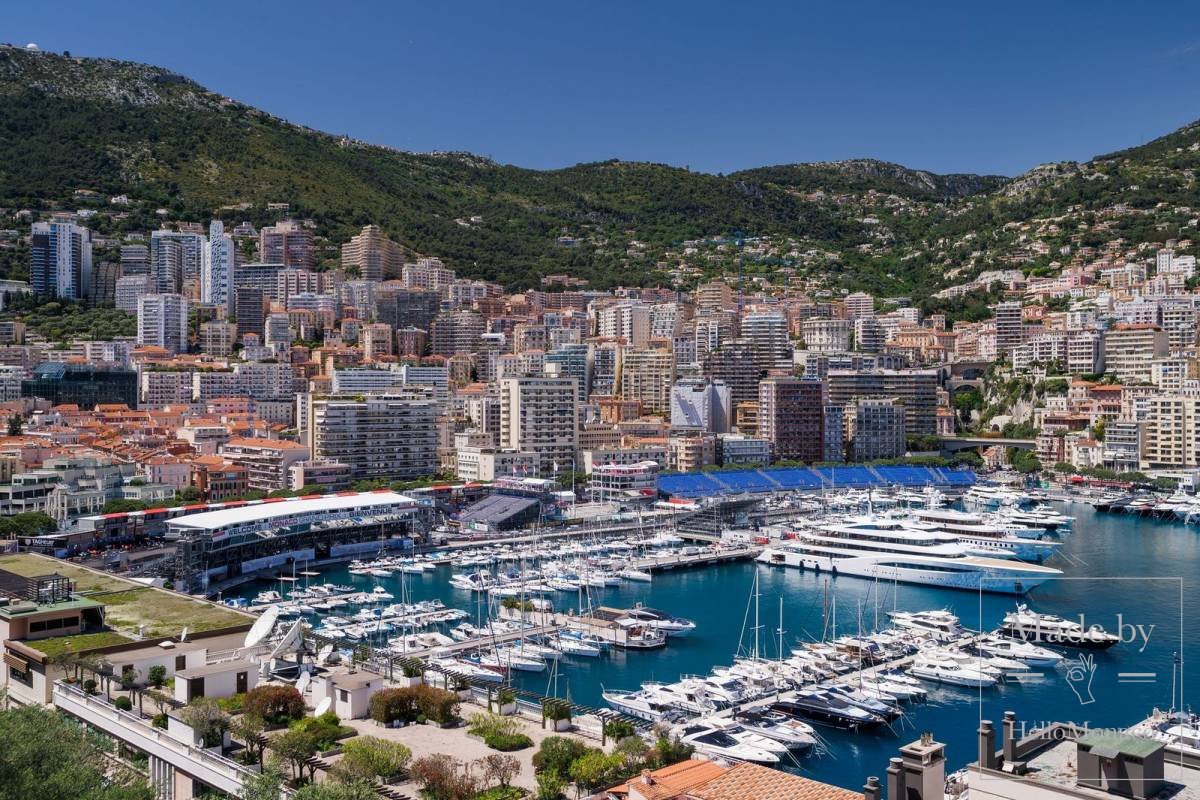 With the traditional and very popular carousel, the crazy kart (small electric karts that can turn on themselves) and two basketball playgrounds (an inflatable structure for children and a 3×3 field for adults), there is no doubt that "Summer at Port Hercule" on Quai Albert Ier will satisfy both Monegasques and residents as well as tourists.
In addition, every Wednesday and Saturday (excluding fireworks evenings on July 31 and August 7), from 7 p.m. to 10 p.m., the Town Hall offers an introduction class to radio-controlled vehicles in partnership with the company MC Clic. It's available from the age of 5, sessions of 15 minutes maximum (depending on attendance), 2 participants per session. The vehicles are loaned by MC Clic.
The installation of shaded benches and the presence of plants, in particular succulents, allow a cool stopover in the Port.
Finally, as part of a partnership with the Grimaldi Forum, a parallel is drawn with the exhibition Alberto Giacometti – A retrospective, the marvelous reality with the installation of explanatory panels.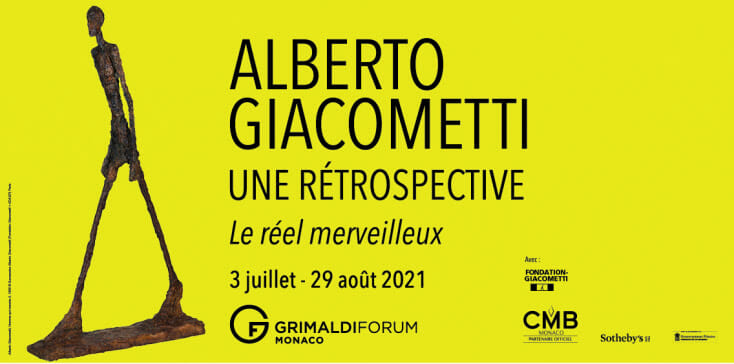 In summer 2021, the Grimaldi Forum will present for the first time in Monaco a major retrospective of the work of sculptor and painter Alberto Giacometti, the most important of recent years.
Organized in association with the Giacometti Foundation this exhibition will focus on all the periods of the artist and all the media which he has used.
It will offer a comprehensive view of Alberto Giacometti's creations, from early works to the surrealist period, from the return to figuration to the invention of post-war icons.
Bringing together over 230 works, including masterpieces and accompanied by photographs and films, this retrospective will offer visitors wonderful discoveries as part of a journey orchestrated by curator Émilie Bouvard, scientific director and collections of the Foundation Giacometti.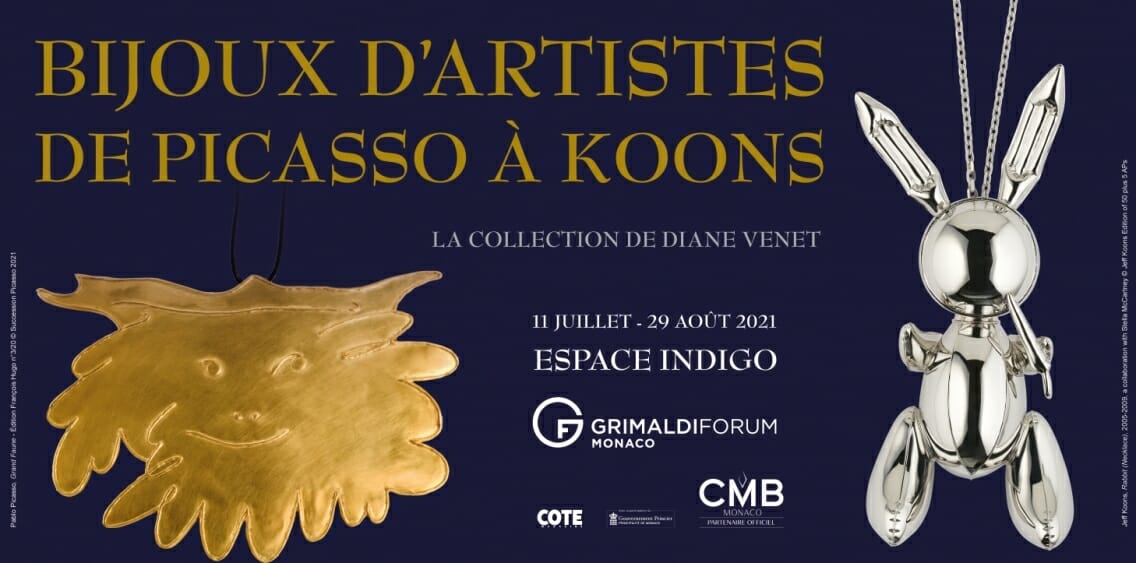 Passionate about art, Diane VENET acquired her first artist's jewel, a brooch by the painter Roy Lichtenstein, in New York in 1967. But it was her meeting with the sculptor Bernar VENET in 1985 that decided to create, through encounters, favourites or commissions from artists, a collection dedicated to the jewel of an artist.
Diane VENET brings together, over 30 years, a rich collection of more than 230 pieces of jewellery by artists. 180 of them will be unveiled for a month at the Grimaldi Forum Monaco. From Picasso to Jeff Koons, including Roy Lichtenstein, Frank Stella, Niki de Saint-Phalle, Keith Haring or Louis Bourgeois, Orlan, Miguel Chevalier… modern and contemporary, international and French artists will be represented.
Of course there are other interesting events taking place in Monaco. If you want to learn more about exhibitions that are taking place in Monaco these days visit our Calendar.
So have fun and enjoy your weekend!