This weekend regular life is coming back to the Principality with lots of events for kids and adults. So just pick whatever you like from the list and enjoy your time.
If you have kids visit "Festivities at the Exotic Garden" — activities for children (pony rides, make up stall, etc.) and sale and exhibition of cacti from Saturday 2 June to Sunday 3 June, Jardin Exotique.
Many animations will be accessible for the younger ones on presentation of the entrance ticket:
– Pony rides (entrance ticket entitles one tour) from 10 am to 12.30 pm and from 14.30 to 6 pm
– Mini-golf and giant wooden games from 10 am to 1 pm and from 2 pm to 6 pm
– Make-up stand from 10 pm to 2 pm on Saturday and from 2 pm to 6 pm on Sunday
– … And a novelty this year: a great interactive game, Learn-O, to seduce new generations – from 3 years! (Opening hours: from 10am to 1 pm and 2 pm to 6 pm).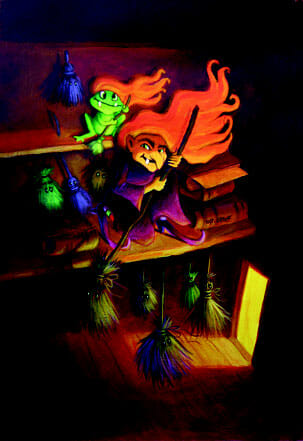 Also on Saturday 2 June at 2.30 pm and 4.30 pm in Théâtre des Muses for kids there is a show "The Broom Closet Witch" with Stéphane Eichenholc, accompanied by Emilie Pirdas. One of the most famous "Tales of Broca Street" in which Monsieur Pierre will learn that curiosity is a bad thing!
Mr. Pierre has just bought for five euros, a house with bedroom, kitchen, bathroom, living room, pee-room and a mysterious broom closet! He will soon discover that the closet is inhabited by an ugly witch who can wake up if you have the misfortune to sing: "Witch, witch, take care of your behind!" After releasing the witch, Mr. Pierre will have to show courage and mischief to get rid of it. Fortunately, he can count on a little mouse, a magic fish and the children of the public to help him. Tickets are at 13,99 and 15,99 euros.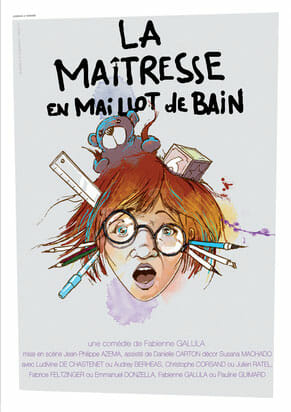 Another reason to go to the theater is "The Teacher in a Swimming Costume" ("La maîtresse en maillot de bain"), a comedy by Fabienne Galula with Danielle Carton, Christophe Corsand, Fabrice Feltzinger and Pascale Michaud on Saturday 2 June, at 9 pm and Sunday, 3 June at 4.30 pm in Théâtre des Muses.
Welcome to the paradise of stickers, comforters and antidepressants! Mandated by the Ministry of National Education, a young psychologist lands in the classroom of a kindergarten. What she will find there is very far from what she imagined… Tickets are between 17 and 28 euros.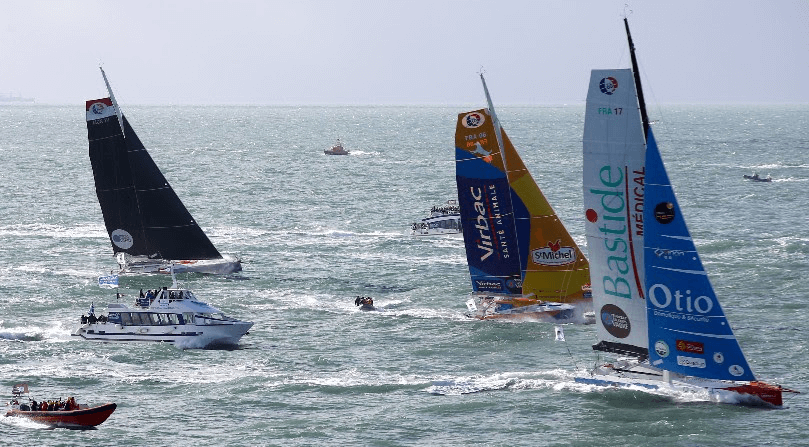 For sports lovers there is Monaco Globe Series, 1-8 June 2018: IMOCA 60, a dozen teams are set to stopover in the Principality for the first time to take the start of a double-hander offshore race on a course that embraces some of the most emblematic marks in the western Mediterranean.
On the programme: 1,400 nautical miles, four days and three nights of racing. After the start in Monaco, the fleet races down Corsica's west coast before being propelled through the Strait of Bonifacio, towards the Aeolian Islands, where they tack in front of Stromboli and head for Palermo in Sicily. The fleet then sets course for the Balearic Islands before returning to Monaco.
One more interesting event to step by is the 51th International Bouquet Competition on the subject "l'Antiquité", organised by the Garden Club of Monaco on Saturday 2 June and Sunday 3 June, Espace Fontvieille. Every year, between 100 and 150 competitors take part in this competition.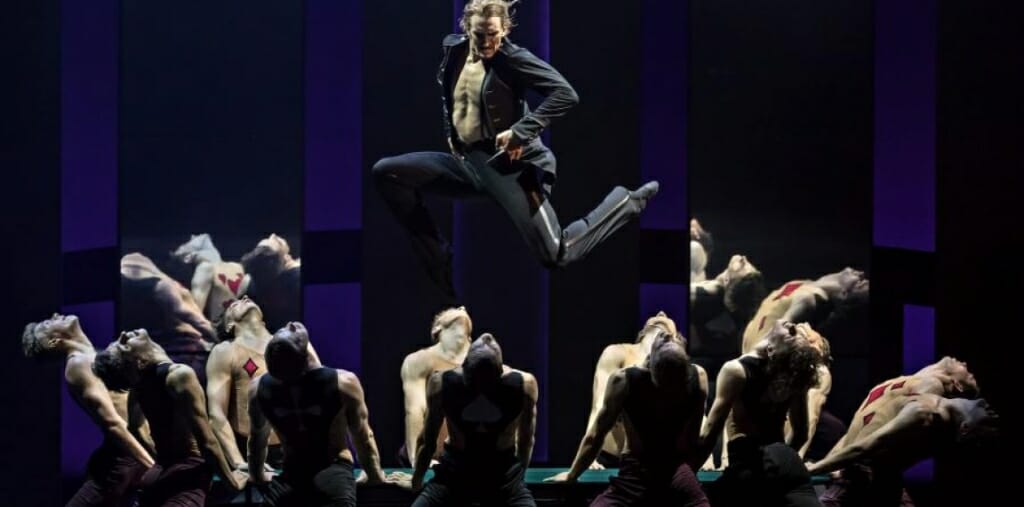 The ballet «Tchaikovsky. PRO et CONTRA» is a magnificent production of the choreographer's reflections over many years as he studied the great composer Tchaikovsky's personality and his unique world of musical creation. For this very special new masterpiece, the Boris Eifman ballet's company of Saint-Petersburg has deservedly won the coveted prize, the Golden Soffit. Boris Eifman has related eloquently that having been turning to Tchaikovsky's music for many years, he realized how deep and bottomless the composer's world was. Eventually he came to an understanding of a variety of themes related to his creative life, his psychic identity and relationships with loved ones. «I wanted to create a work, in which I could delve deeper into the environment of Tchaikovsky's creative torment.» The choreographic brilliance of the new production is perfectly in harmony with the composer's music in emotionally dramaturgical terms. It displays wonderful variety and convincingly conveys the emotional journeys of each of the personalities.

Monaco has always some congress or meeting going on This weekend it is the BS Congress, a unique trade fair experience with exclusive meetings between key players and decision makers in the hairdressing and aesthetics sector. In its first edition, the BS Congress will be an intensive day of face-to-face meetings with some fifty companies of interest to creators and entrepreneurs, bringing together representatives from financing, design, suppliers, insurers and even cash register software. Hairdressers in the installation or development phase are encouraged to attend. The meeting, which will start with a common breakfast, will continue with a business course, punctuated by artistic interludes and conferences, and is expected to bring together more than 1,000 guests.
One more event is the Gyn Monaco, International Congress of Gynecology and Obstetrics, allows scientists and health professionals to meet each other in the Principality every year to discuss current topics in their field of specialization. In addition to gynecology and obstetrics, the congress is also dedicated to oncology, surgery, colonoscopy, ultrasound, endocrinology, imaging, infertility, nutrition & women's health, pediatrics and sexology. Gyn Monaco 2018 coincides with the e-Health World conference and will be chaired by Israël Nisand, Professor of Obstetrics and Gynecology, President of the National College of French Gynecologists and Obstetricians, President of the European Forum of Bioethics of Strasbourg and Professor of Universities, teaching human sciences at the Faculty of Medicine of Strasbourg.
And if you want to learn about other events and exhibitions taking place in Monaco visit our Calendar.
So have fun and enjoy your weekend!