Travel Club
Glamour And Sports — The Alpine Resorts Not To Be Missed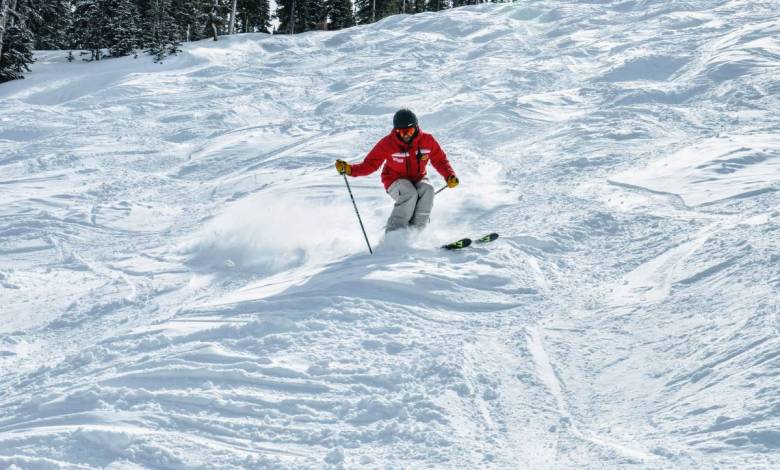 On the eve of New Year's holidays, many go to ski resorts to relax with friends and family. Many resorts in Monaco and in neighboring France and Switzerland already welcome guests this year. Therefore, if you dreamed of celebrating the New Year in the snow-capped mountains, conquering steep slopes, HelloMonaco would like to introduce you to some elite ski resorts in France and Switzerland.
Courchevel Travel
We start with the Three Valleys, the largest ski area in the world. It includes world-class French resorts such as Méribel, Val Thorens and Courchevel. The Three Valleys covers 600 km of pistes with a ski range from 1260 m to 3230 m. It is a perfect ski area for beginners and advanced skiers alike. The wide range of comfortable and challenging slopes won't let you down.
The first resort on our list is extremely popular among Russians. Over the past 20 years it has been favourite with many tourists. Courchevel is located in the heart of the Tarentaise valley, in the Savoie region. Strictly speaking, Courchevel is not a town or even a village as such. It is a complex of villages located at different heights above sea level. The resort was founded in 1946 and gained worldwide fame after it became one of the venues for the 1992 Winter Olympics. Ski lovers can use four levels of slopes at an altitude of 1,000 to 1,850 meters, all through the season. You have a choice of cable cars, lifts and a funicular to reach the top. And to descend, there are over a hundred tracks of varying complexity, colour coded from green to black. Their total length is over 150 km.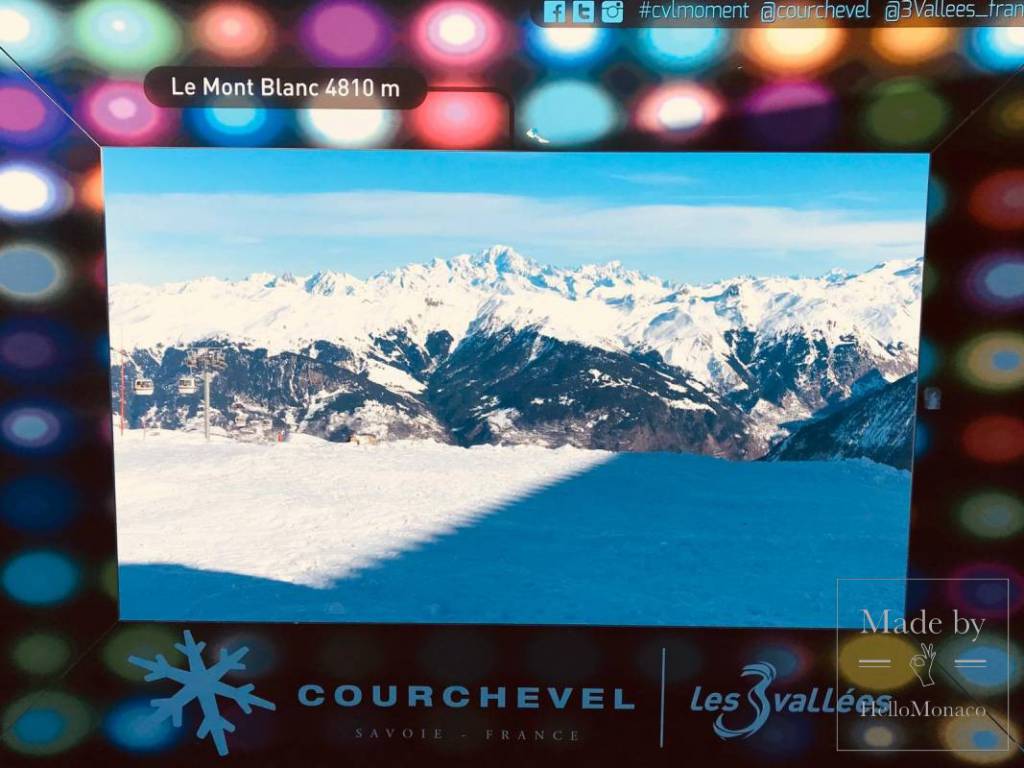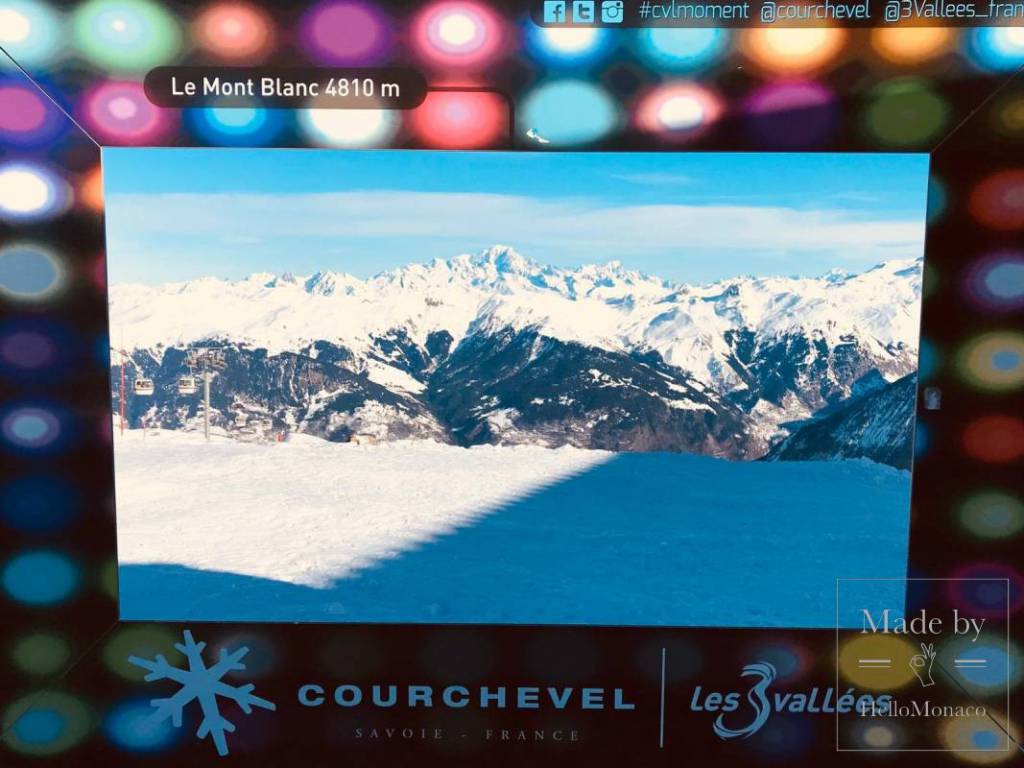 If you are not a skier yet, it is best to make your debut here under the supervision of local trainers. Courchevel has an excellent ski school where any novice can try their hand at skiing. If you are a professional, the Saulire and Vizelle mountain tops are for you. Ski-in/ski-out hotels located right on the slopes will make this an unforgettable experience for you.
Not only can you go skiing here, but you can also play golf, take climbing lessons, go mountain biking, fish in the local lakes and finish your day with a delicious dinner at «La Table du Kilimandjaro». In addition, the resort is proud to feature a few Michelin-star restaurants. The «Les Airelles» restaurant of Les Airelles hotel was awarded two gastronomic Michelin stars. It is the same for the «Le 1947 à Cheval Blanc» restaurant. Residents and guests of the Principality are surely familiar with the legendary chef's work thanks to his Hermitage Hotel joint project, the "Pavyllon". It was in Courchevel, however, that Yannick Alléno chiselled his signature sauce recipes and unique cooking techniques. Those who are missing Monaco, can visit «Stars'n'Bars». It shares the same space as the water park Aquamotion. Children can go down the water slides while you are enjoying a perfectly hot pool in the fresh air!
This famous resort has everything you could want for children of all ages to enjoy a long-awaited winter break. Ski schools for youngsters aged from 3 to 12 and several kindergartens are available for your convenience. For the little ones, there is a sledging playground. Older ones can go on a snowmobile ride. In addition, children will also enjoy an indoor ice rink, a climbing hall, a bowling alley and a variety of gaming machines and simulators. However, Courchevel is not merely a good family resort. It is also a party place with some lively local nightclubs such as «Les Caves de Courchevel», «La Grange», «Le Coyotte».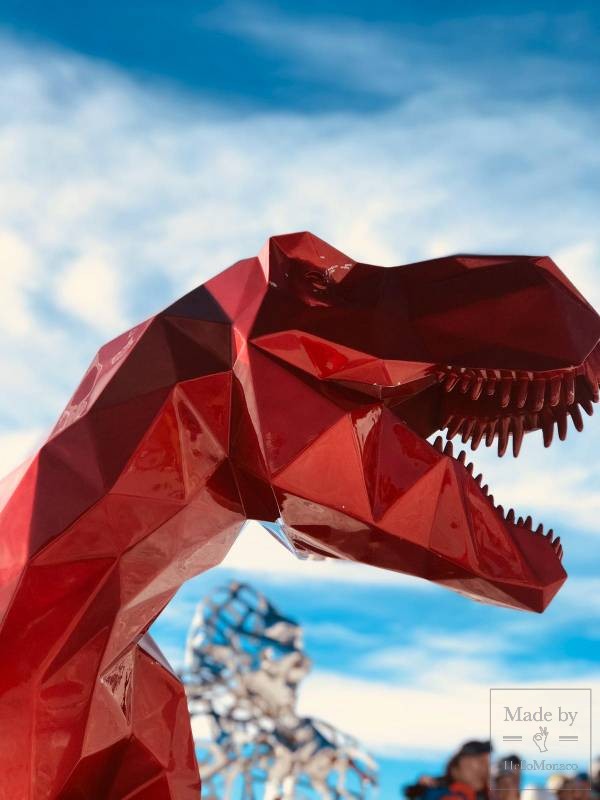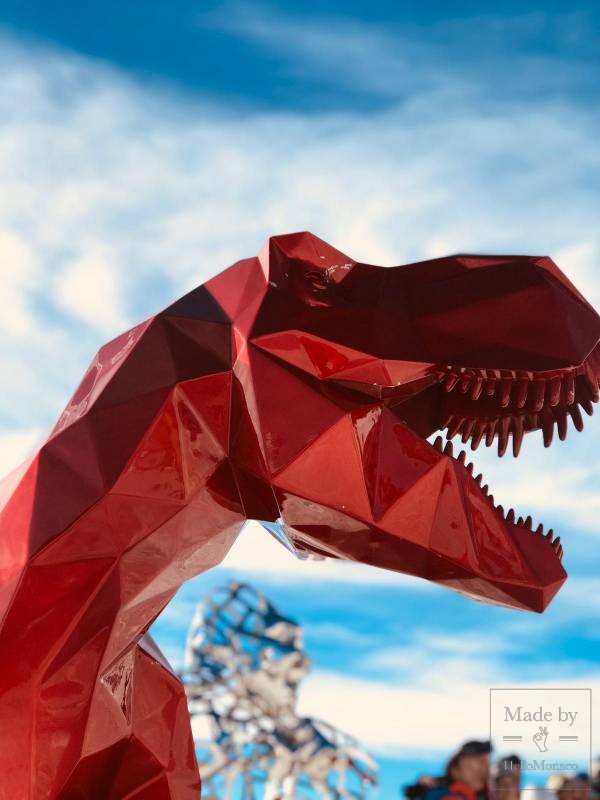 If you like shopping, in addition to sportswear brands you will find the famous fashion boutiques of Dior, Chanel, Gucci, Fendi and others. Otherwise, what kind of a holiday is it without good shopping?
You can travel from Monaco to Courchevel by private plane or helicopter. The Principality is 500 km away from the resort. A journey by car will take you about five and a half hours.
According to governmental dispositions, the health pass is compulsory to access the ski lifts, restaurants, bars and Aquamotion.
More information on the website of the resort.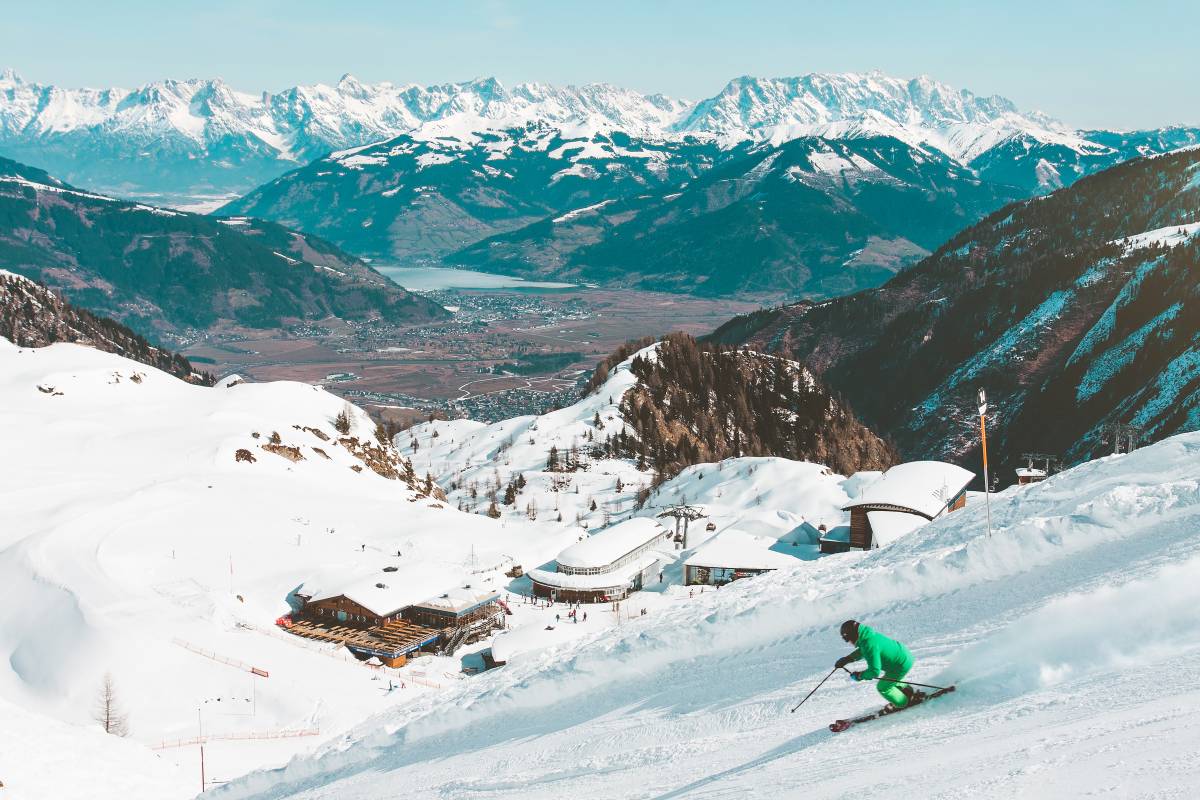 Meribel Travel
This charming town is located at an altitude of 1,700 to 1,850 meters in the Three Valleys ski area. It has its own unique architectural style. Stone chalets with gabled roofs are set against pristine nature and create a special atmosphere. The resort consists of three areas: Centre, Belvedere and Mottaret, interconnected by ski lifts and roads. Méribel was founded in 1938 by an Englishman, Peter Lindsay, thus its distinctive British flavor despite the prevailing Savoyard atmosphere.
The main accommodations around here are chalets and apartments, and this place is particularly family friendly. If you are a fan of ski-in/ski-out hotels, we recommend you stay in Mottaret. Méribel offers you 150 kilometers of well-maintained skiing slopes and 28 kilometers of walking tracks. In addition, there are two slalom stadiums, two snowboarding parks and some modern lifts. This place is good for any level of skiing. If you just enjoy people watching and contemplating nature, you will find quite a lot to do.
The resort also provides a ski school for both children and adults, and a great selection of other sports if you want a break from skiing. Your only disappointment here may be a huge influx of tourists during the winter holidays. To make the most of the resort, come here in late February. And here's another tip: when booking a chalet or an apartment, make sure it is located next to a lift. Otherwise you will have to make tedious journeys uphill.
Méribel is most easily accessible from the Chambery airport.
More information on the website of the resort.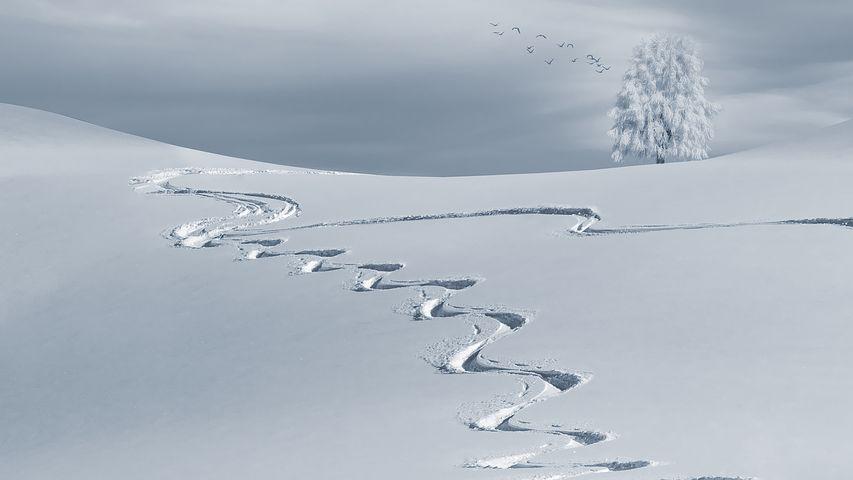 Val Thorens Travel
Val Thorens, the highest village in Europe, is the perfect place for a wonderful holiday. Located at an altitude of 2,300 metres, the village of Val Thorens is nestled in the heart of the French Alps and has a warm and cosmopolitan atmosphere. Snow is indeed abundant and of high quality from November to May: an essential asset, which makes it most popular amongst skiers and snowboarders from around the world.
The last of the great European winter sports resorts, Val Thorens was created ex nihilo in 1972 (this year the resort celebrates its 50th anniversary) shortly after Avoriaz. While the latter was a real architectural success, Val Thorens, on the other hand, took its time to get a full makeover (all cottages and buildings are now beautifully made of wood). The highest resort in Europe also fascinates visitors with its dream location at the foot of the Peclet and Cime de Caron glaciers, which, at 3,200 metres, offer a 360° panorama of more than 1,000 peaks! New cabins were also installed in 2010 at this legendary viewpoint with a superb red ski run (Col de l'Audzin). Recently equipped, Pointe du Bouchet, at 3,230 metres, is the newest summit of the Three Valleys. Its two red runs (Coraia and Bouchet) are very beautiful and connect to the sunny area of Orelle (2,350 m altitude).
Val Thorens is above all a paradise for skiing in all its forms. Thanks to the exceptional snow and terrain, all levels of skiing are available: the easiest runs are located around the station and get gradually more technical further away from it. Its 25 summits have 78 tracks: 11 green, 29 blue, 29 red and 9 black. At the heart of the resort, 10 hectares of easy skiing equipped with ski mats are also available for beginners and children. In terms of other winter activities, the resort of Val Thorens also offers a snowpark, a boardercross, a 6 km long toboggan track, a junior area entirely dedicated to children and many others.
More information on the website of the resort.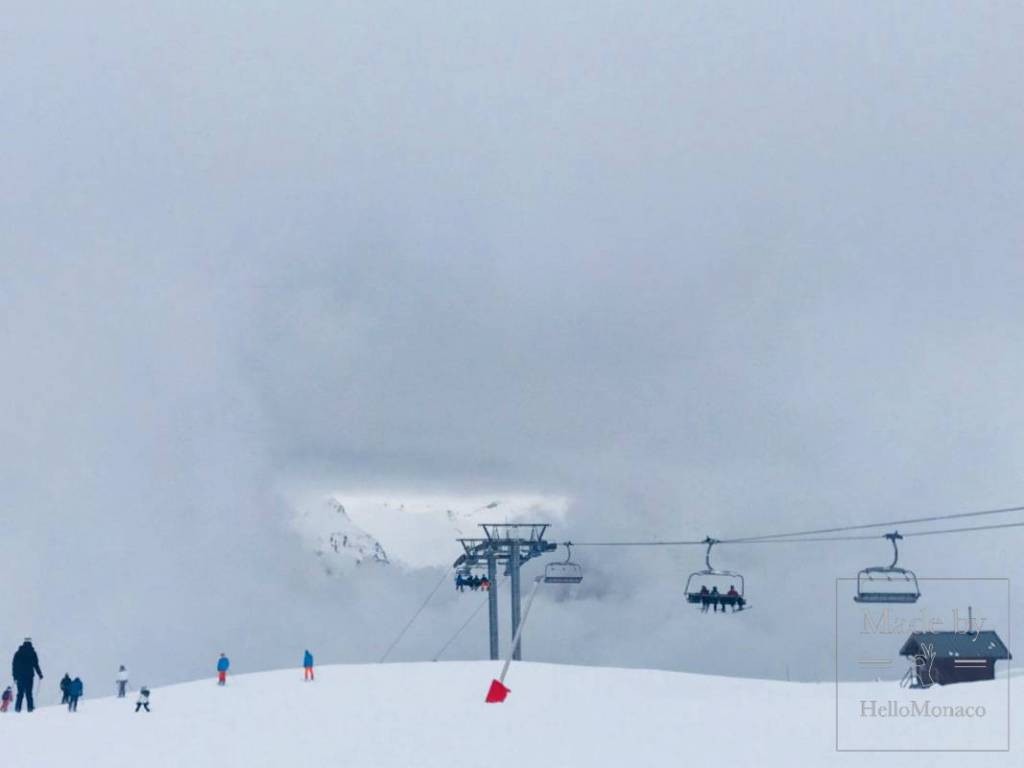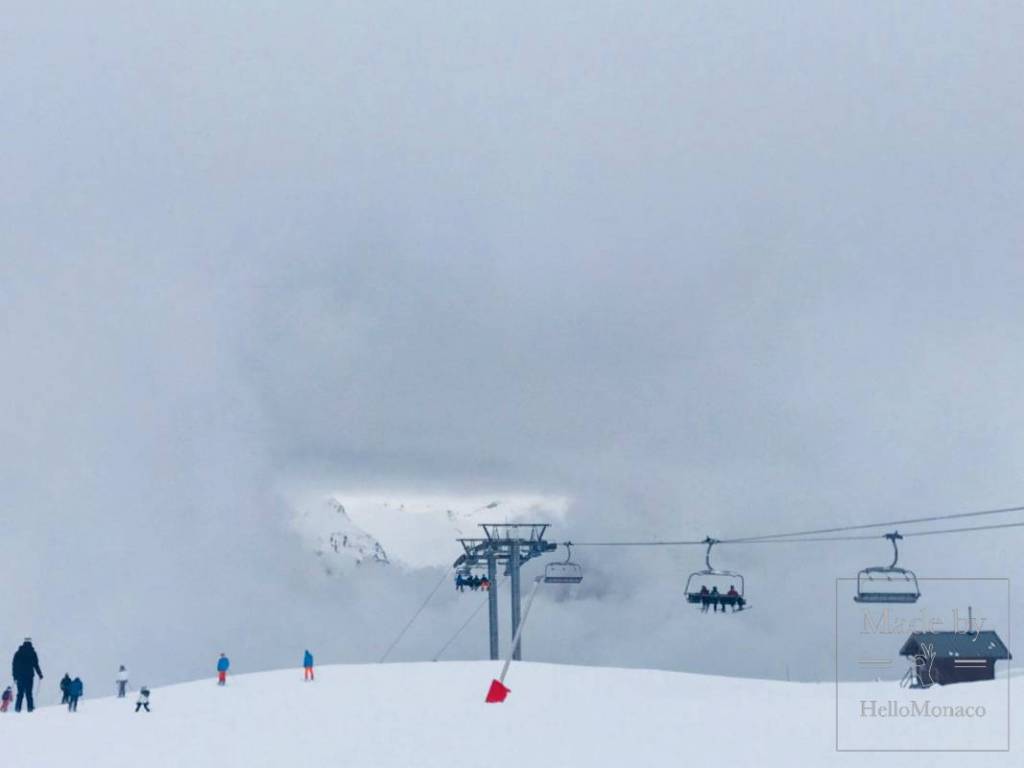 Chamonix Travel
Chamonix is the largest and oldest resort in the French Alps. It is located 15 kilometers from the Swiss border and the same distance from Italy. The Chamonix valley stretches for 17 kilometers from Vallorcine to Servoz. It encompasses four municipalities and a number of interesting villages which are a good starting point for your trip around the Mont Blanc massif.
In 1770, the first inn was opened in the valley. The conquest of Mont Blanc marked a real boom for climbers willing to tame this seemingly unconquerable mountain. Chamonix also hosted the very first Winter Olympics in 1924. The town of Chamonix is located at an altitude of 1,000–1,200 meters while all the slopes are above 2,000 meters. So you wouldn't really be able to ski right from the door of your hotel.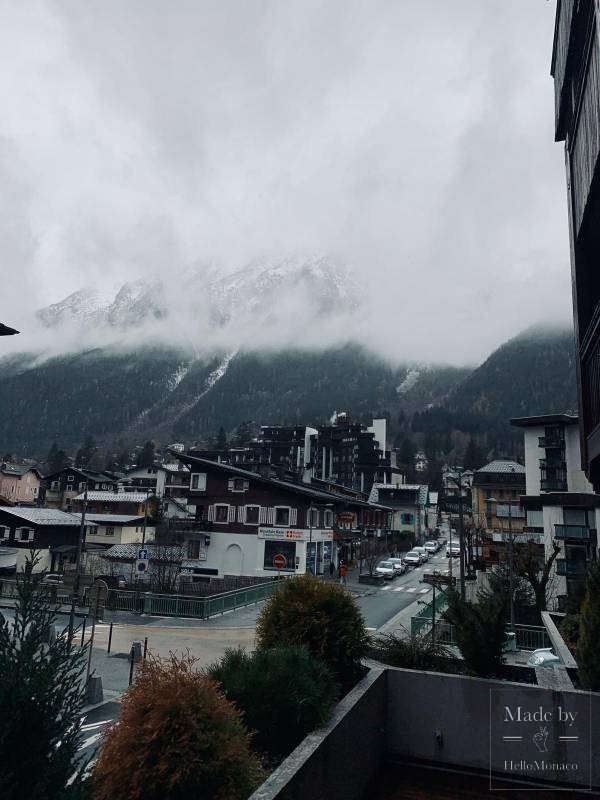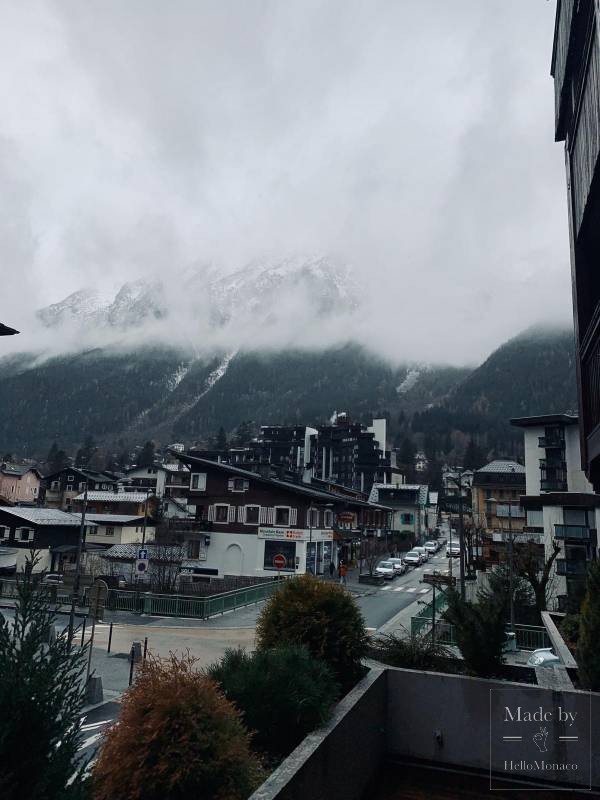 The 70 slopes of varying difficulty will satisfy both beginners and professionals alike. The resort, however, does not make up a uniform skiing complex linked by a network of ski lifts. All its different zones have separate cabins, chairlifts and drag lifts.
This is the place of the legendary 20-kilometer White Valley, one of the longest descents in the Alps. A 17-kilometer slope is provided for professionals in the Vallée Blanche. The village of Les Houches is the most suitable for a family vacation. You and your children will have plenty of entertainment at your disposal: mountain bikes, snowboarding, dog sledding, hiking and, of course, skiing. In addition to outdoor activities, this ski resort also offers an extensive cultural program. The Mer de Glace glacier has a grotto hosting wax and ice sculptures every year.
Chamonix is famous for its Savoyard cuisine which is rich in fat and calories. But after a day outdoors it is just what you need! The most popular dish in this region is tartiflette, a potato casserole with bacon and onions under melted Reblochon cheese.
Monaco is 450 km away from Chamonix. You can get there by car in 4 hours or by train in 10 hours. You may also reach the resort by helicopter.
More information on the website of the resort.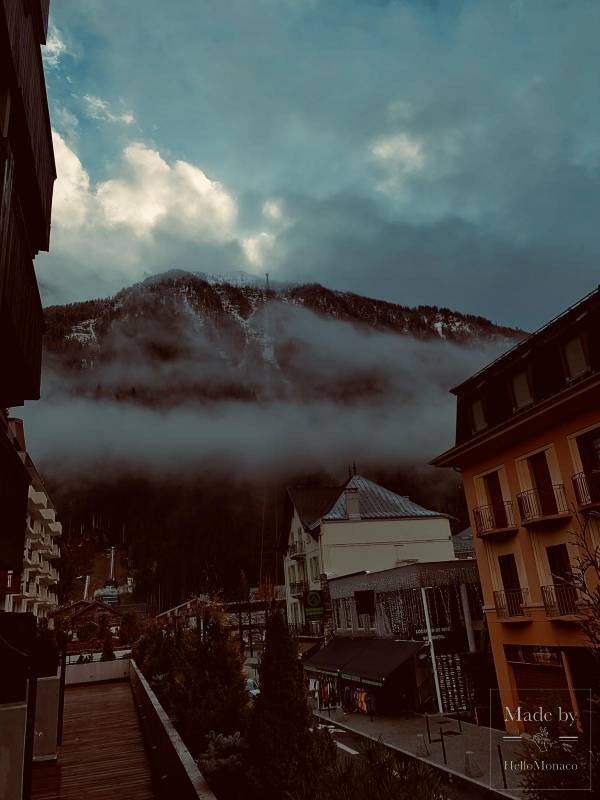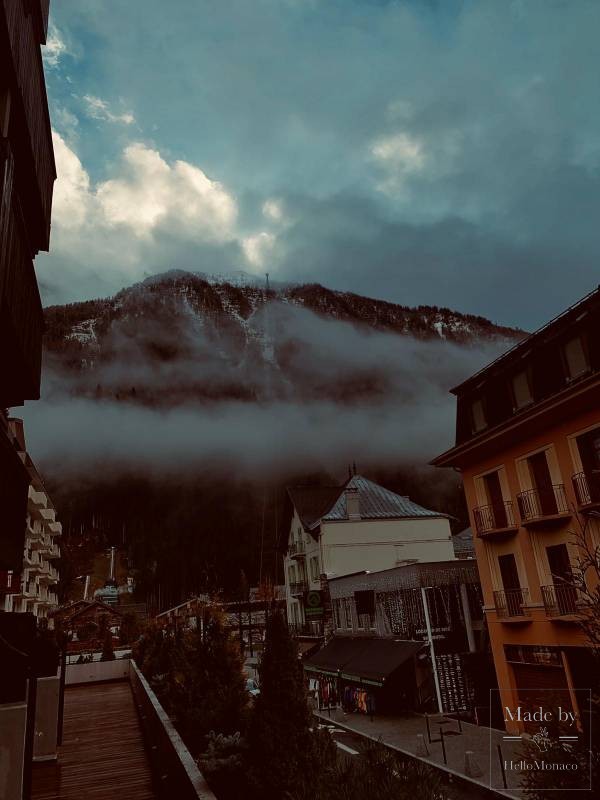 Megeve Travel
This old Savoyard village has become one of the best ski resorts in the world thanks to the Rothschild family. After the war, Baroness Rothschild made sure it could compete with the Swiss St. Moritz, and she did it brilliantly. By the way, some of the descendants of the billionaire dynasty still live here to this day.
Megève has the exclusive atmosphere of an ancient town with its mediaeval houses, Main Square, old church and a bell tower. This town is also referred to as the 21st district of Paris. This is the style icon that gave light to the film «Dangerous Liaisons» starring Jeanne Moreau and Gerard Philipe. The Mont Blanc hotel in Megève features the legendary restaurant «Les Enfants Terribles» named after Jean Cocteau's novel. If you are more interested in slopes than in the town's history, the Megève resort is specially designed for quiet and comfortable skiing among its snow-covered fir trees. However, you will also find more difficult tracks here — the Emile Allais descent for example. The total length of the route is 445 kilometers — with 45 green, 64 blue, 80 red and 34 black colour coded slopes. Just above Megève, there are 325 tracks and a total of 41 lifts. Just like any other luxury resort, Megève has a ski school for beginners and for snowboarders, and kindergartens for children.
In addition, the resort offers a variety of entertainment: casino, bowling, a sports centre with a swimming pool and tennis courts, discos, nightclubs, bars, and restaurants to meet any budget. The resort is equipped with its own airfield, giving you an opportunity to rise over the Mont Blanc and see it from a bird's eye view. We also recommend you visit the thermal park of Saint-Gervais-les-Bains with its hot mineral springs.
Geneva airport is the closest one to the Megève resort (86 km away).
More information on the website of the resort.
Zermatt Travel
This place is rightly considered to be one the most prestigious resorts in the world. It is located on the upper side of the Visp valley surrounded by 38 peaks, 4,000 meters high. Back in the early 19th century, no one had even heard of this small village hidden in the mountains. Back then Zermatt was not even a settlement and only shepherds would stop there occasionally.
In the mid 19th century, doctors proclaimed the mountain air to be a cure for tuberculosis. Swiss villages began to transform into spa resorts. Zermatt gained its reputation thanks to one of its local residents, Alexander Zeiler, who built the first hotel in the area, and that hotel is still open for tourists today.
This ski resort is best for confident snowboarders, freeriders and those just looking for a romantic and luxurious place to relax. Zermatt is one of the most beautiful resorts in the world thanks to its crown jewel, the Matterhorn peak (4 478 m).
The total length of the ski slopes is 360 kilometers. Zermatt has three interconnected ski areas: Rothorn (for all skiers), Sunnegga (for beginners) and Gornergrat (intermediate level). There are 61 operating lifts. However, since the resort is vast, be ready to walk with your skis or take a bus/taxi from one lift to another. Beginners may attend one of the seven local ski schools.
Besides skiing, you can go hiking, climbing, paragliding and hang-gliding, sledging, ice skating, as well as playing tennis and bowling. Zermatt is the place to have fun. However, you won't find a particularly busy night life here. There are 160 restaurants and bars, 9 night clubs, a theatre, Matterhorn Museum, indoor swimming pools and excellent spa hotel facilities for you to enjoy. At an altitude of 3,880 meters, there is an «ice palace» with unique sculptures.
The best way to get to Zermatt is from the airports of Zurich or Geneva.
More information on the website of the resort.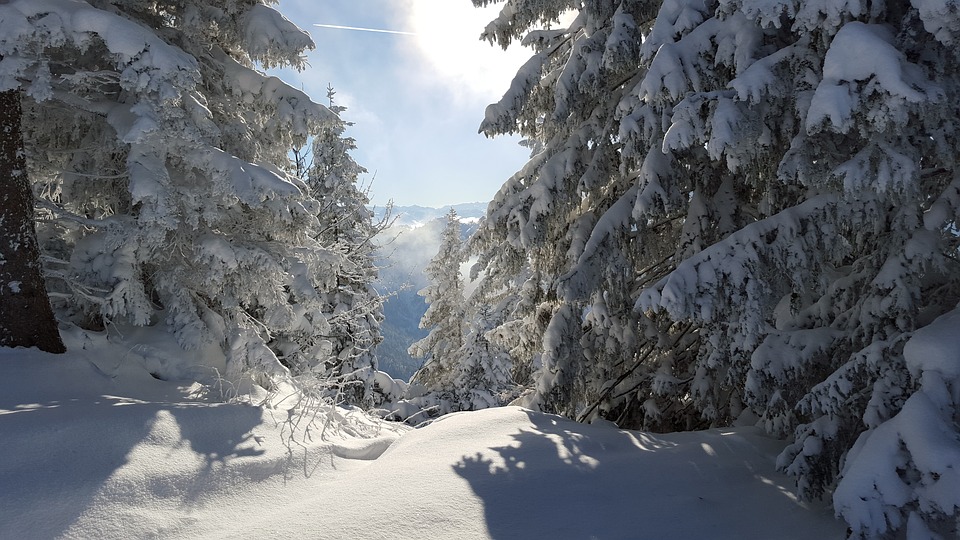 Davos Travel
Most of us know Davos primarily as a venue for the World Economic Forum. It is the most mountainous town in Europe, situated at an altitude of 1,560 meters above the sea level. Davos was a popular resort long before skiing became its main activity. It was a popular spa destination back in the 19th century. Nowadays, you can come to just relax here for a few days, touring the shops, restaurants and cafes. This is more of an actual city, rather than a typical alpine village. When it comes to Davos as a ski resort, it is recommended for all skiers from beginners to pros. The total length of its slopes amounts to 320 km, with 56 lifts operating on the resort. A funicular railway takes you to the Parsen zone of Davos, offering green and red slopes. Madriz is a traditional family area for rides with children. Modern lifts and quite versatile ski slopes are among its many advantages. Entertainment wise, the choice is abundant: from quiet «family» restaurants to buzzing party nightclubs.
Zurich airport is the closest one to Davos and is only 2.5 hours away by car.
More information on the website of the resort.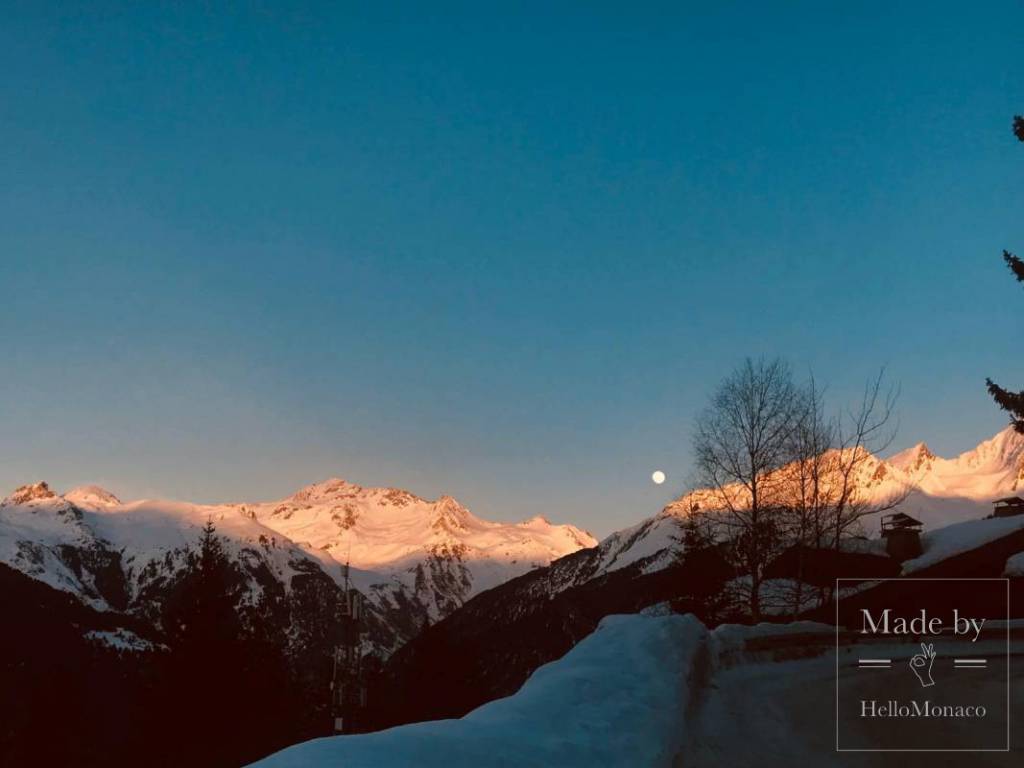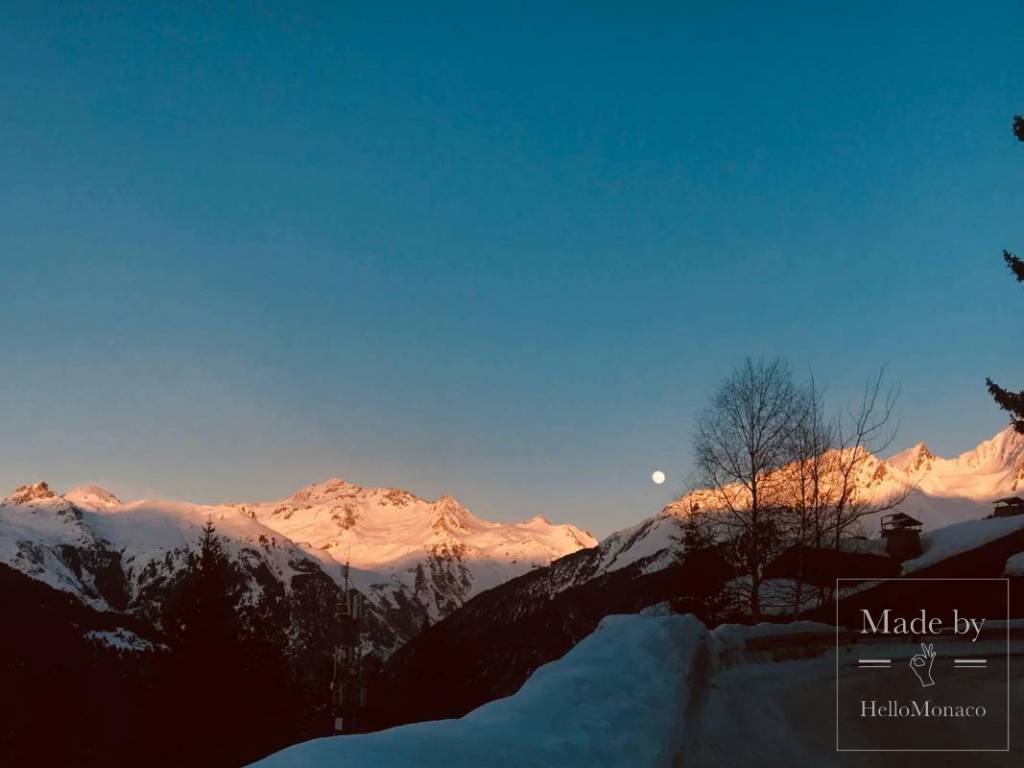 Gstaad Travel
This Swiss resort invites you to experience a different pace of life for a while, to take a breath and just enjoy the beauty of the mountains. Gstaad is not as glossy as other prime resorts in the Alps. It is more of a pleasant and private club where everything is designed for the convenience of its guests. For many years this place has been attracting those who love a cosy rustic atmosphere.
Gstaad and its neighbourhood do not have very complicated slopes. They are ideal for leisurely skiing with children and are suitable for beginners. Just above the town, there are two skiing locations: Wispile and Eggli. Both are equipped with quite low slopes at an altitude of 2,000 meters above sea level. Their total length is 250 kilometers. Most are blue, some red and only 10 % of slopes are colour coded black. All the ski areas are divided into several, quite distant zones. There are not many hotels right on the ski slopes, but you will find a few. In terms of the resort equipment, most lifts are draglifts.
Since Gstaad is a traditional bourgeois resort, it has more boutiques than nightclubs to offer. The most elegant and social spot here is a lobby bar at the Gstaad Palace. With an extensive selection of five-star hotels here, you will also easily find an ideal spa to suit your preferences. The recently renovated Grand Hotel Park, for example, offers over 60 different treatments and massages.
During the high season, Gstaad offers a selection of entertainment programs for children. All the major skiing villages have a ski school and a Snowli kindergarten. As a family, you can enjoy a game of curling, toboggan, ice skating and even hot air balloon rides.
The easiest way to reach Gstaad is from the airports of Geneva and Zurich.
More information on the website of the resort.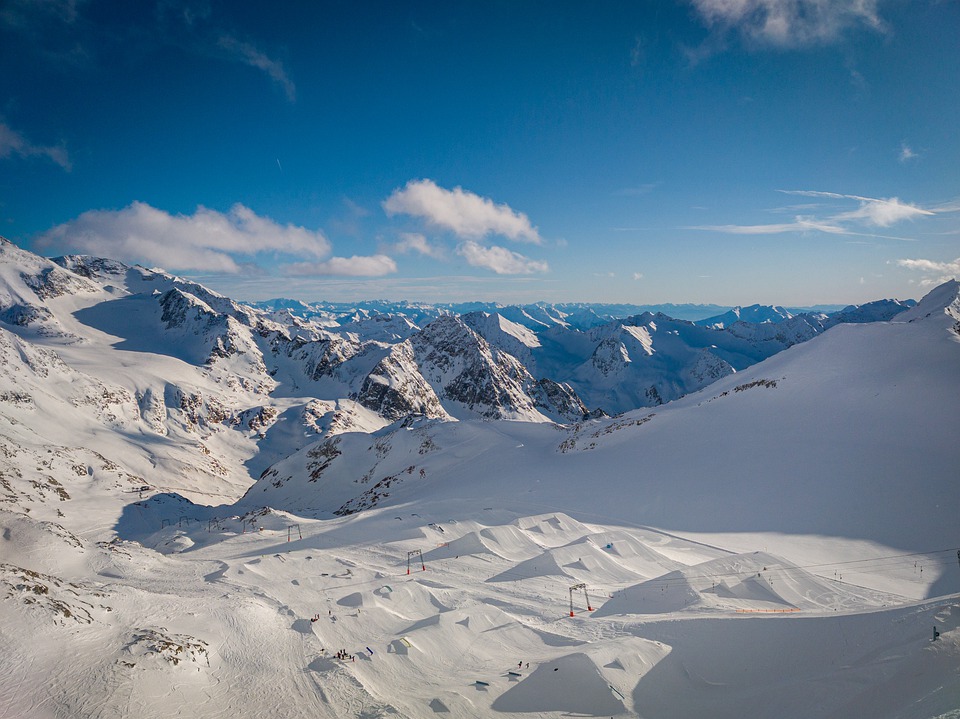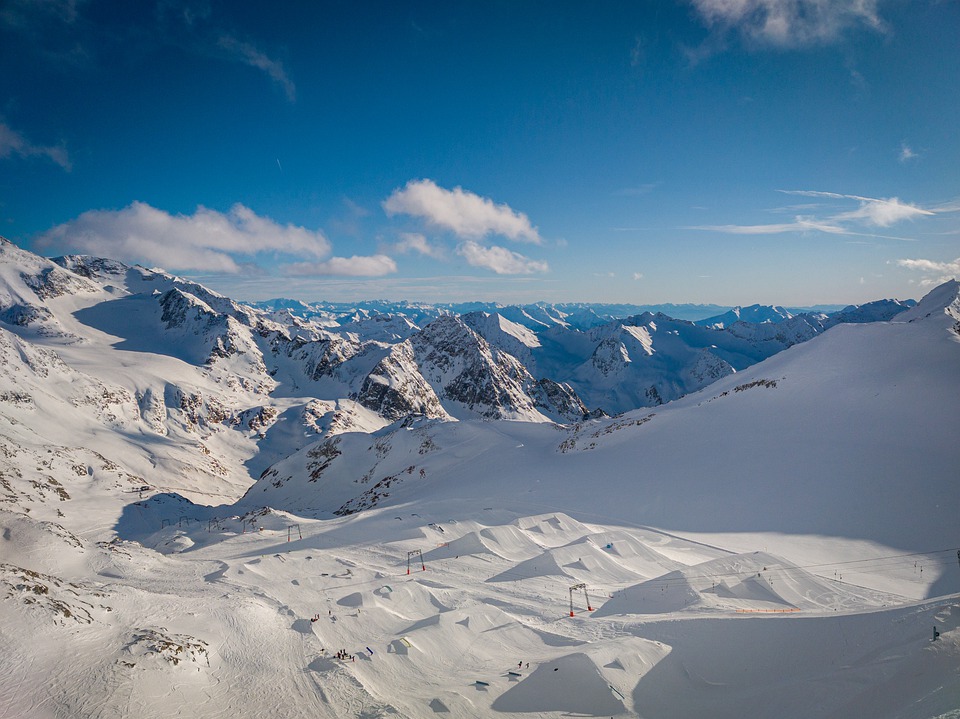 St. Moritz Travel
St. Moritz is located in the Graubunden canton, by the majestic Bernina Mountains, in a very picturesque part of Switzerland. Curiously, this town became a skiing capital because of a bet. In 1864 the owner of the now legendary Kulm hotel, Johannes Badrutt, offered four Englishmen, his regular summer guests, to spend a couple of weeks at the resort in winter. He promised to pay all their expenses if ever his guests were not happy with anything. Badrutt won his bet and those Brits helped to lay the foundation of a glorious new ski resort.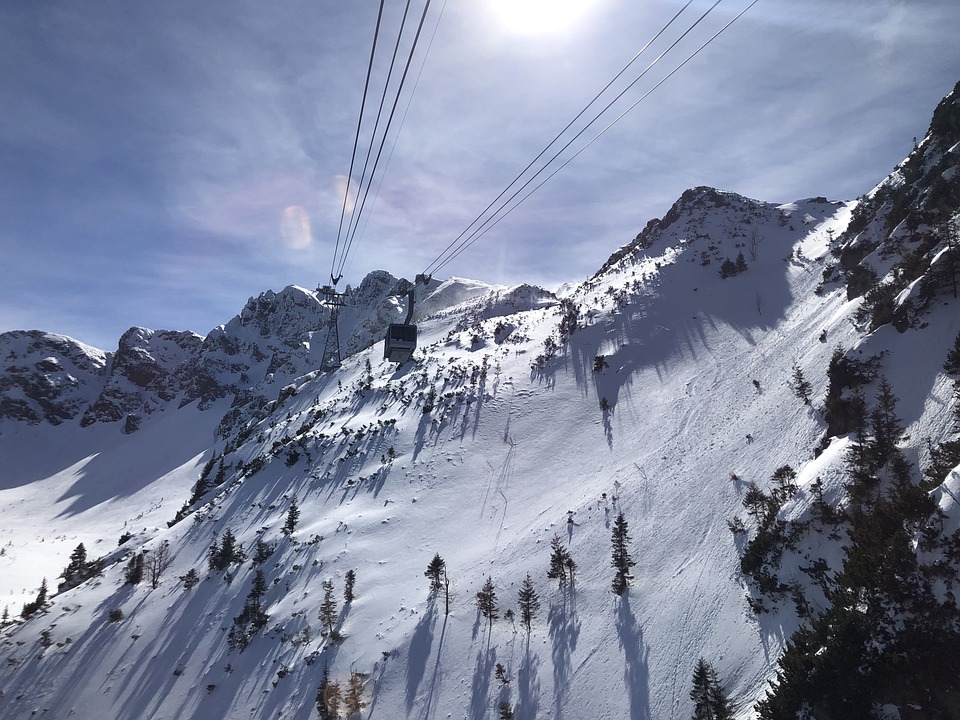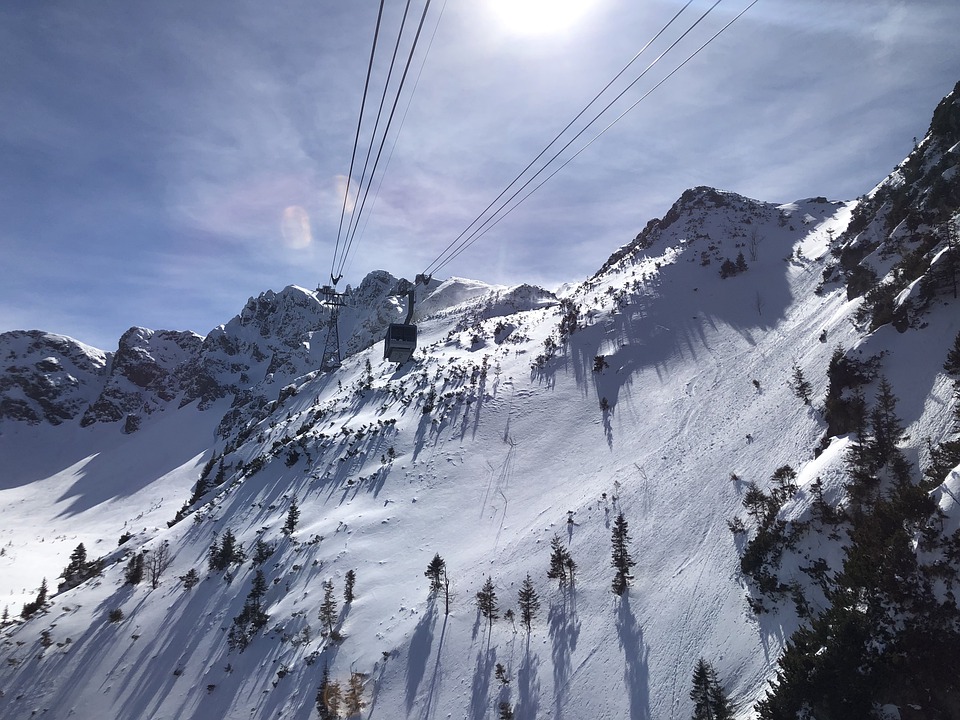 St. Moritz offers several ski areas located directly above the town and the valley. There are five scenic mountain ranges with large slopes the biggest of them being: Corviglia, Corvatsch and Diavolezza. Corviglia is accessible by cable car, Corvatsch is a 15 minute bus ride away and Diavolezza is 30 minutes away. The slopes are not connected to each other and there are few tracks for beginners. There are not that many ski-in/ski-out hotels. But this is about the only disappointment.
On top of fantastic slopes, St. Moritz offers a selection of spa services: mineral and aromatic baths, massage, physiotherapy, mud treatments and body wraps. Other popular activities include the sightseeing railway tours «Glacier Express» and the «Bernina Express». An eight-hour journey from Zermatt — Brig — Andermatt — Chur — St. Moritz/Davos will take you through the Alps at an altitude of 2,033 meters, with its incredible views of glaciers and alpine mountains.
St. Moritz is accessible from Zurich airport (3 hours by car), Milan (3 hours) and Munich (4 hours). A train will bring you from Zurich straight to the resort station within 3 hours.
More information on the website of the resort.