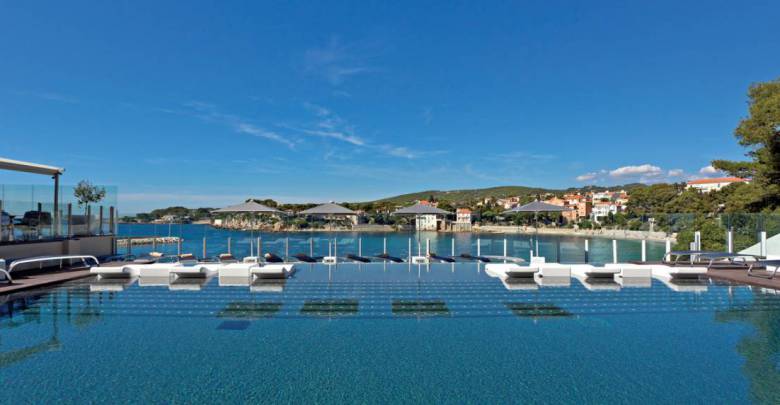 Taking care of yourself is, above all, about finding a beautiful spot where everything contributes to the serenity of your soul and the well-being of your body. The Hotel Ile Rousse, in Bandol, is one of a kind. This thalassotherapy centre has a view of the Rènecros bay with a small islet that turns vermilion at the first glimmer of twilight. It's a magical sight that encourages contemplation and complete relaxation.
This hotel is in perfect harmony with the Calanques natural landscape. Aleppo pines and the blue waters of the Mediterranean offer optimal comfort in a suave atmosphere, both sober and chic. Its large spaces are bathed in light, soft colours and harmonious lines.
First step: open your windows, contemplate the sea, breathe deeply and then take a dip in the outdoor infinity sea water pool heated at 25 ° throughout the year.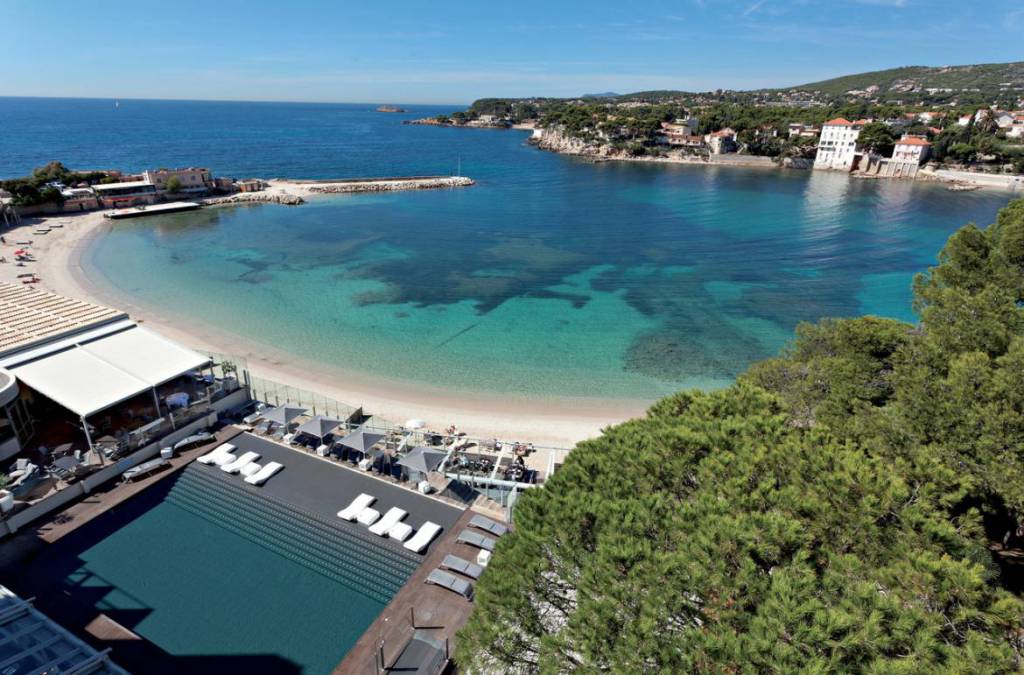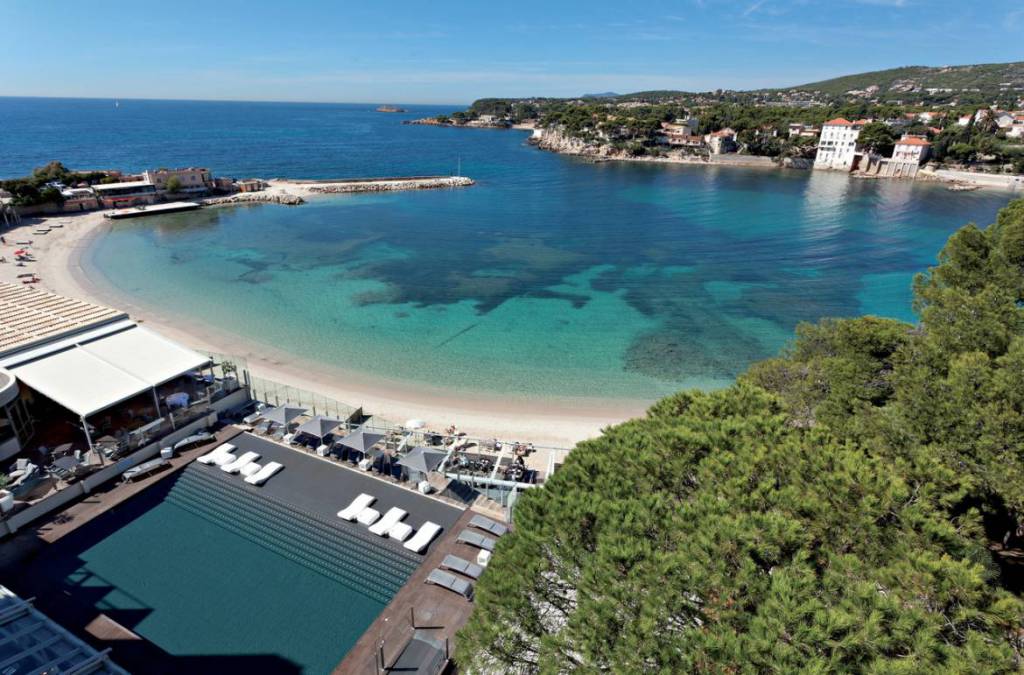 After this invigorating swim, you have a choice of the solarium and the sandy beach accessed directly from the hotel. You would believe this creek to be a total natural wilderness if it were not for the small port of Bandol with its restaurants, cafes, shops, and casino that are just a few steps away. Entertainment is just a stone's throw from this specially preserved, calm and magic place — on tap when you want it.
You may therefore relax in this haven of peace while enjoying the liveliness of the small seaside resort, next door.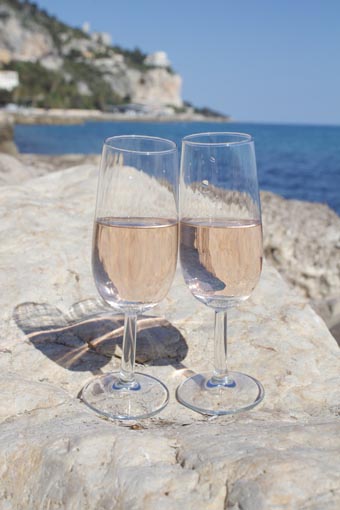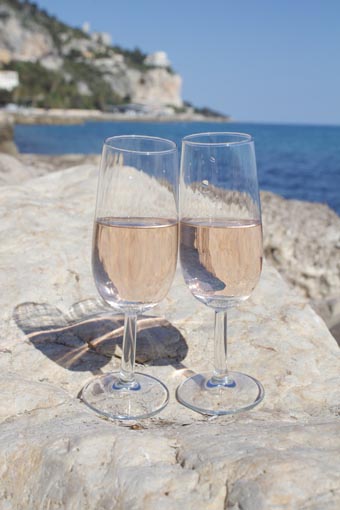 Ile Rousse combines the pleasures of a luxury hotel and spa benefits. Ideal for spa guests, but also for their companions and families, it is open to children and babies at certain times of the day.
Gastronomy wise, the chef Jérémy Czaplicki who has just got his first Michelin star will treat you to an innovative, Mediterranean inspired cuisine, with a wide selection of fish and amazing creations of crème brûlée with foie gras opening the feast in all its panache. «The abundance of local seasonal produce inspires us to create a contemporary cuisine reminiscent of this beautiful place». A natural touch befitting the spirit of the establishment. From the salt-crusted wolf fish to John Dory seasoned with a gray shrimp broth, our palate is teased by all the local seafood flavours.
Signature energy treatments
On top of all the traditional thalassotherapy treatments (hydro massaging baths, seaweed wraps, jet showers, foot reflexology, marine rain massages and scrubs…) the Thalazur institute offers a selection of relaxation and beauty special stays. Whether you are here just for a weekend or several days, the hotel's à la carte programs introduce you to a number of treatments best suiting your needs and desires. You may choose to focus on anti-aging, body sculpting or Zen. The mineral decorations of gray and white dry stones, slate and the marine life will only contribute to your body and mind's relaxation. Several cabins are equipped with a window porthole allowing you to enjoy an uninterrupted contemplation of the horizon.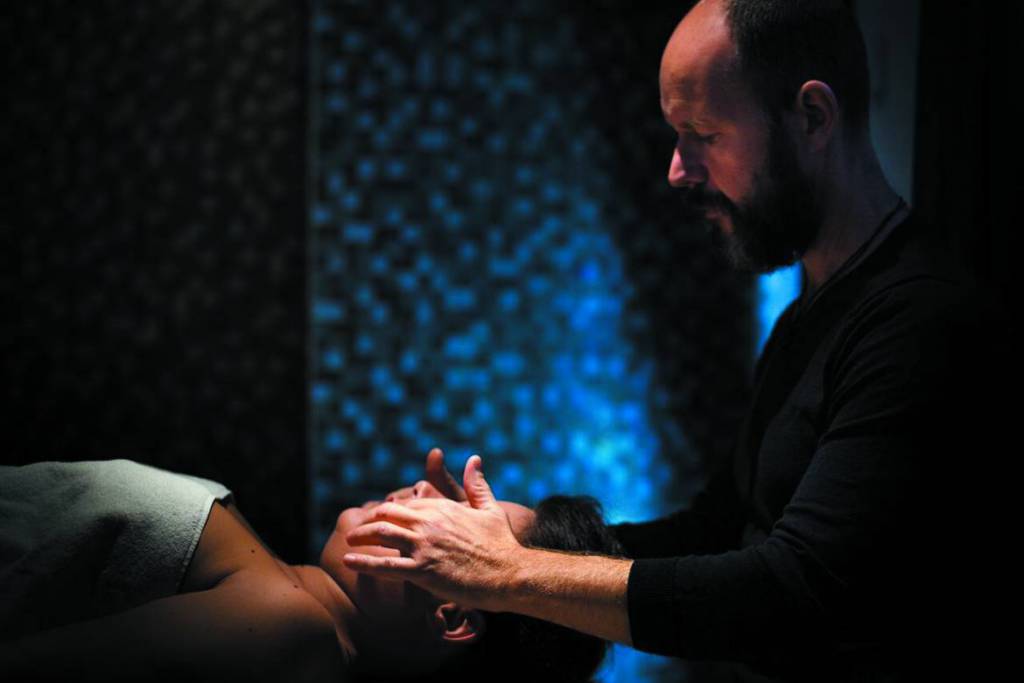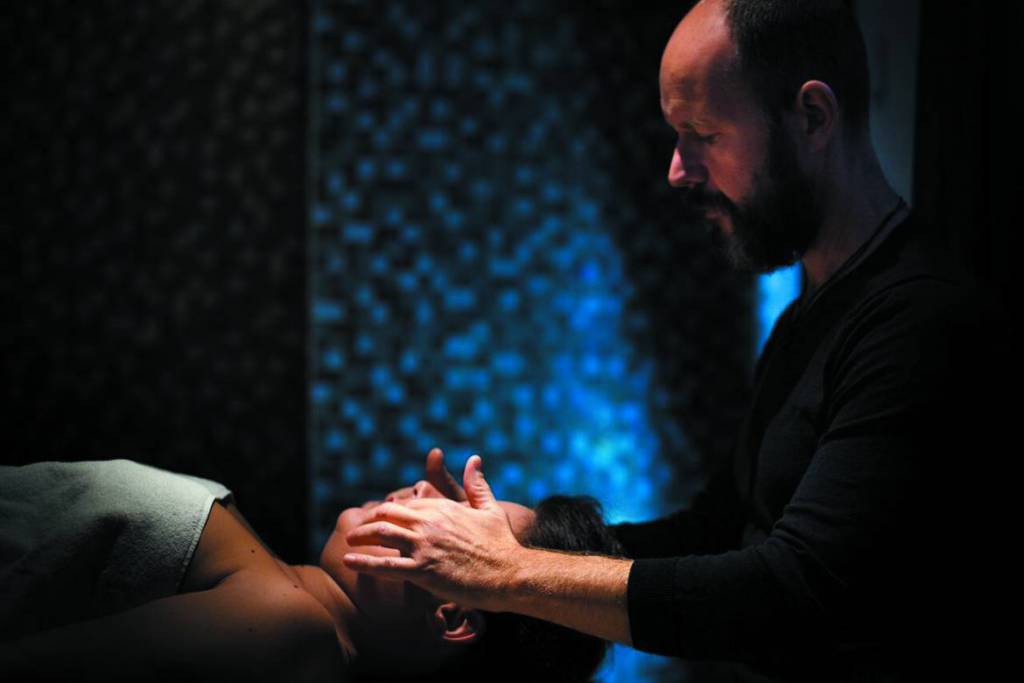 A wide range of massages lets you choose a ritual best suiting your tastes. The energy recharge, however, is certainly the institute's signature treatment.
The Anasté energy recharge associates breathing with specific gestures that fill you with positive energy. This is a technique inspired by ancient Asian practices. It allows for a real dialogue between the guest and the therapist releasing tensions, rebalancing your body and calming your mind with his soft and rhythmic gestures.
The Ki Mayu ritual, an exceptional massage on a hot quartz sand table, is made with warm lemon, ginger and eucalyptus oils and is performed accompanied by Tibetan bowl sounds that encourage the circulation of your ki (energy in Japanese).
The Marma Kansu signature treatment is a 2019 novelty inspired by the Indian Ayurvedic tradition. Its focus is on rebalancing energy. Similar to acupuncture, this technique involves stimulating certain spots in the body by gentle pressure to release stress, calm anxieties and provide a sense of well-being. This experience will make you feel refreshed as if you have had a good night's sleep.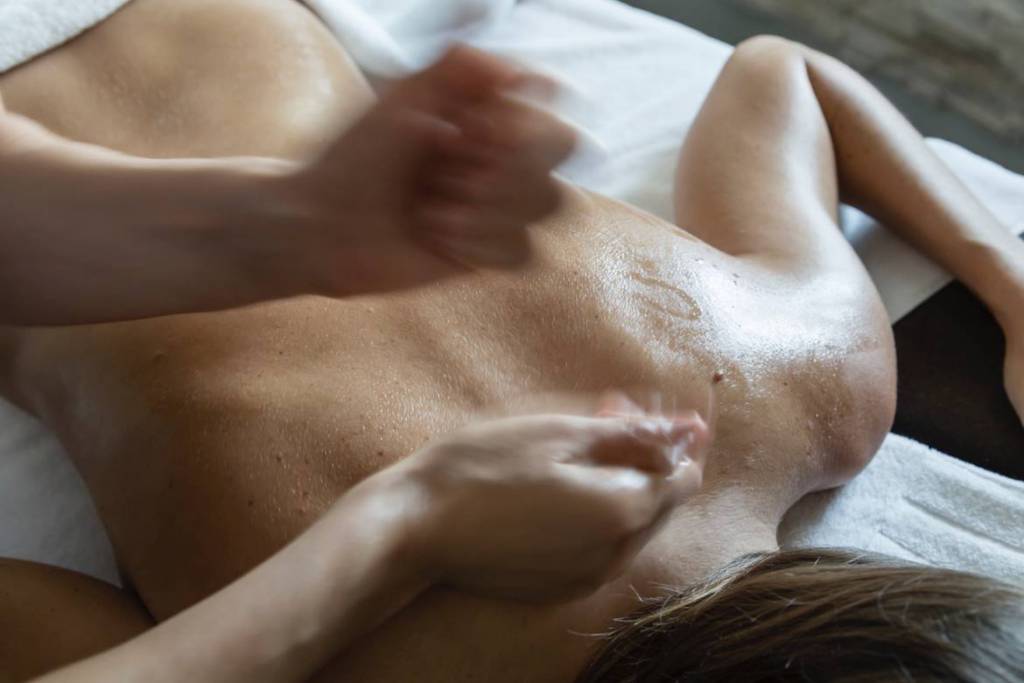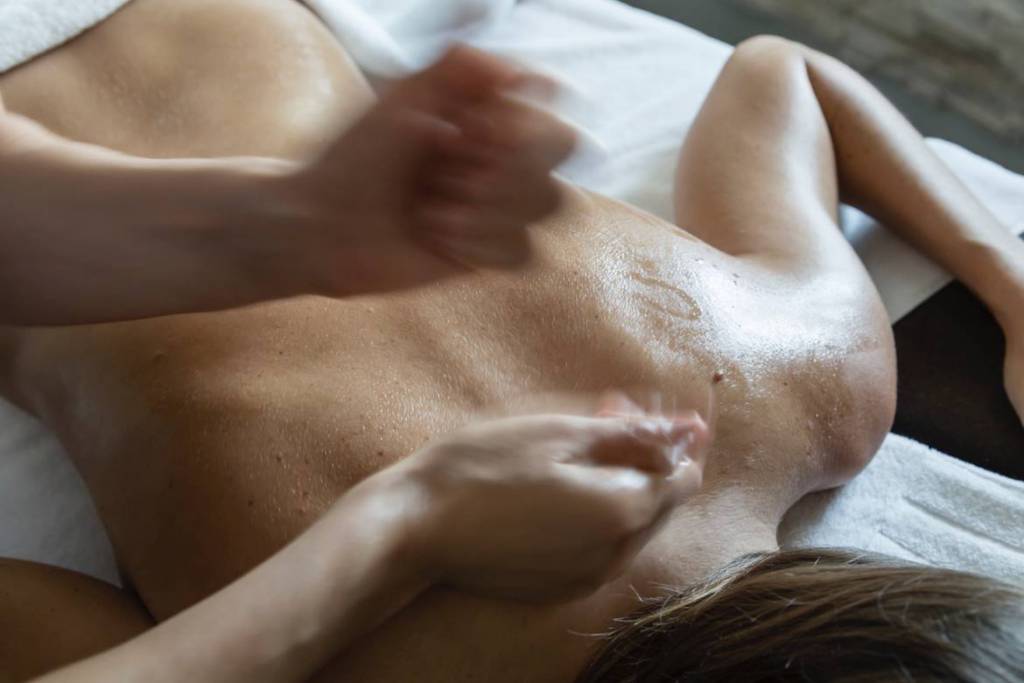 The «Original Youth» performed with Carita beauty products
This consists of a wide range of facial and body treatments allowing for a customized beauty program according to your skin's specific needs. The Carita products optimize this search for excellence. Their efficiency can be enhanced by the use of high technology. The beautician thus brings the best active elements contained in the creams and ointments direct to the very cells of your skin. The «Original Youth» ritual gives you an illuminated complexion and better facial contours. A real transformation.
This is a nice extra touch that makes this experience of well-being in a soft and warm cocoon unforgettable. Facing the Mediterranean and wrapped in a bubble of comfort, aesthetics and beauty, any negative thoughts are completely driven away.
ILE ROUSSE. 25 Bd Louis Lumière, Bandol. Tel +33(0)4 9429 3300
www.ile-rousse.com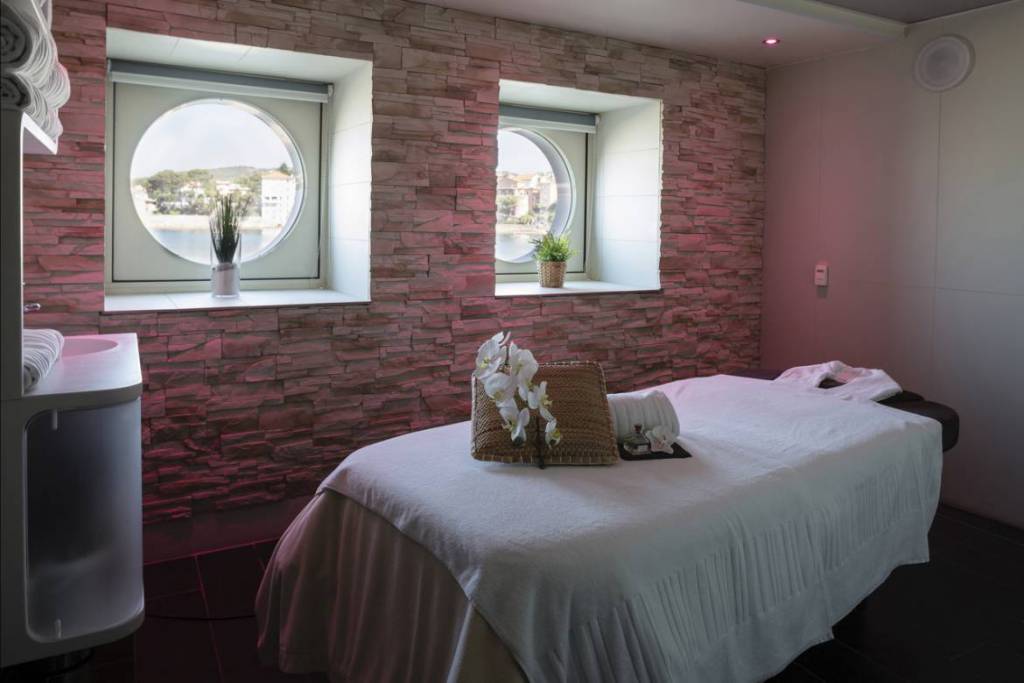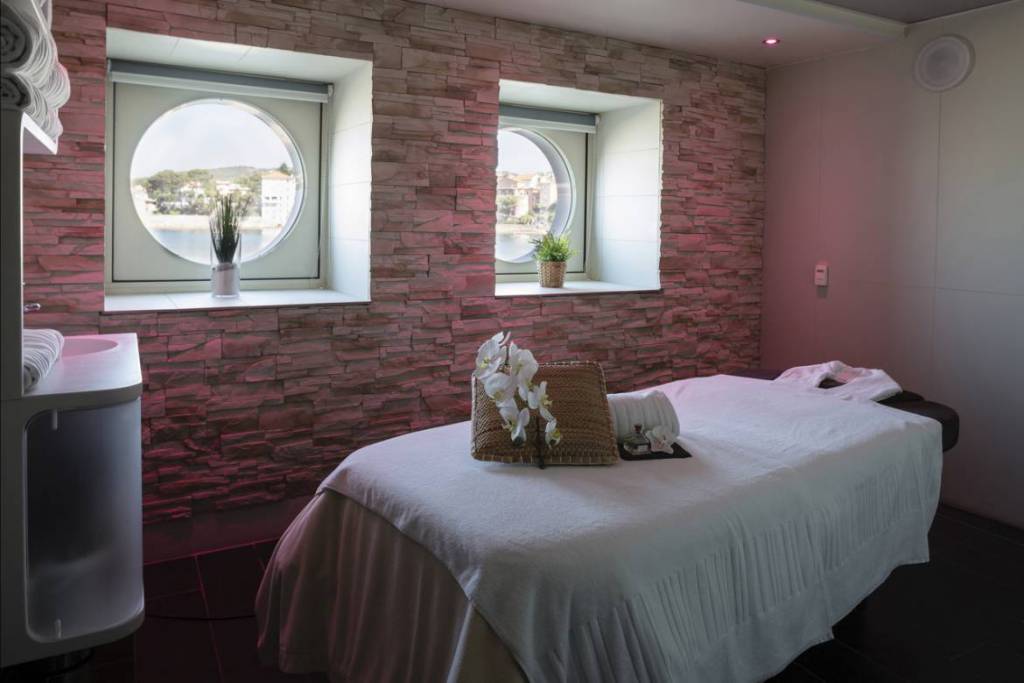 The pure and racy wines of Bandol
A stay in the Var introduces you to a tasting of the best local wines. The Bandol variety have proven to be the ultimate wines of Provence. A very favourable microclimate has gained this controlled designation of origin (AOC) an international reputation.
The whites come in a light straw-yellow color with linden aromas. The rosés have a wild rose shade with a Mourvèdre influence that heightens certain additional positive features such as conservation.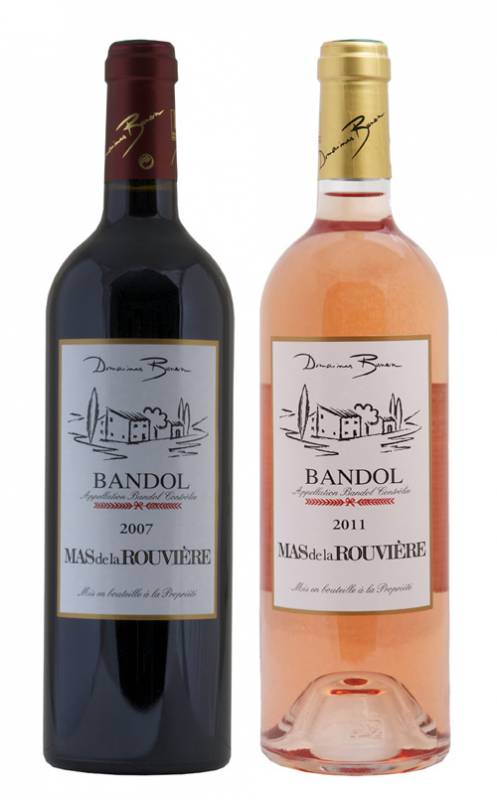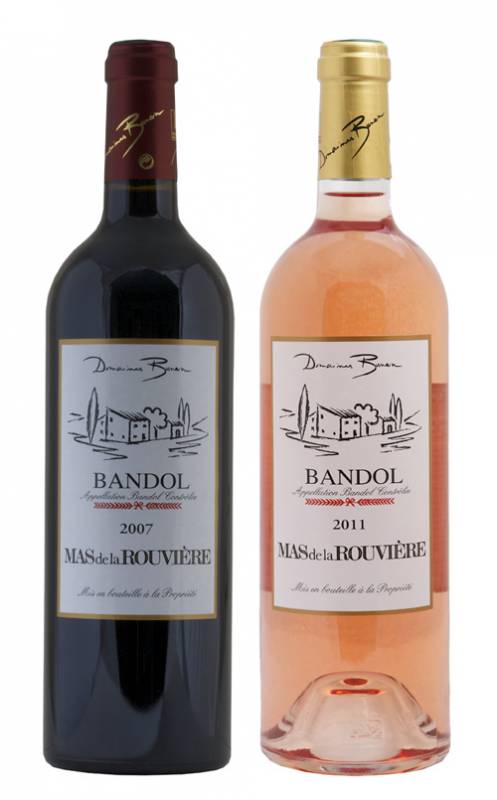 As to the reds, particularly appreciated by connoisseurs, the Mourvèdre grape, associated with Grenache, provides powerful, robust, tannic and long-lasting wines. Characterized by initial red berry notes, they later acquire truffle and undergrowth aromas. They match wonderfully with a truffle scramble or a Provencal stew.
The whites are best with grilled Mediterranean sea wolf and the rosés are enjoyed best served fresh, in the spring time, as an aperitif or with the main meal.
These wines truly contribute to an enjoyable stay in this preserved area where nature exults under a bright sun.