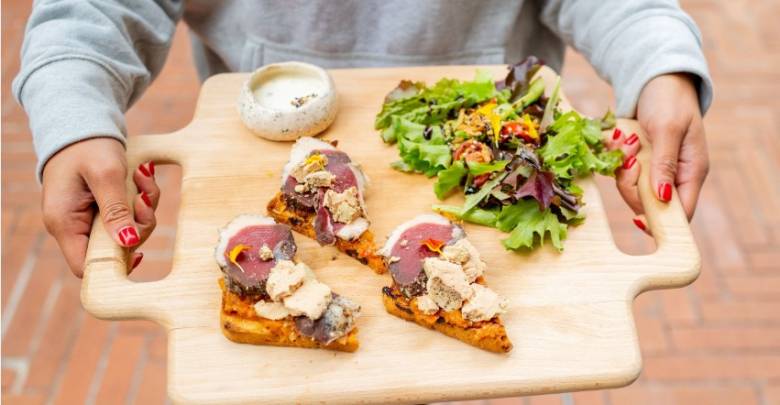 Spirulina, chia seeds, goji berries, Ayurveda and matcha… If none of this sounds like a magic spell to you, then you are part of the healthy lifestyle universe. The Principality of Monaco is located close to two countries famous for their cuisine which would make it potentially tricky for any kind of diet. French wines and Italian focaccia are a must on the local menus. It would be quite a quest to find avocado toasts and smoothies that are so familiar to healthy lifestyle fans. Explore our Healthy Guide! Today you will get to know all about gluten-free desserts sold in the Principality, detox programs popular with Monegasques and learn why sugar-free and lactose-free foods could actually be dangerous for your diet.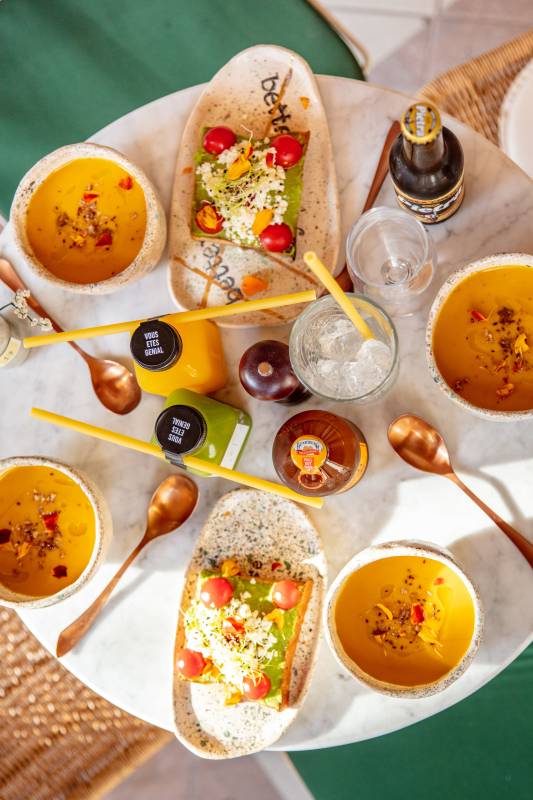 MOCO
An integral part of healthy nutrition, the detox, has quickly become popular with the Principality's residents. Albert Nahas, driven by the healthy lifestyle concept, has started production of organic juices in Monaco, inviting his fellow countrymen to cleanse themselves from toxins thanks to a personalized program. His menu includes 6 varieties of freshly squeezed juices coming in both 300 ml format and 60 ml shots. This detox program will cost you about 40 euros per box (12 cans). According to the manufacturer, one bottle contains the same amount of vitamins and minerals as half a kilo of veggies or fruit.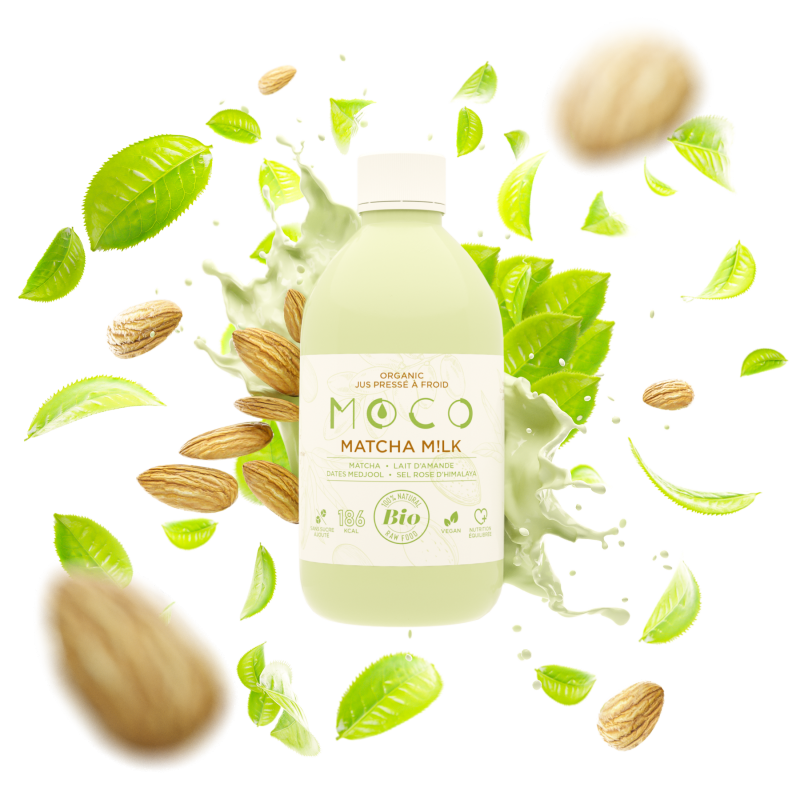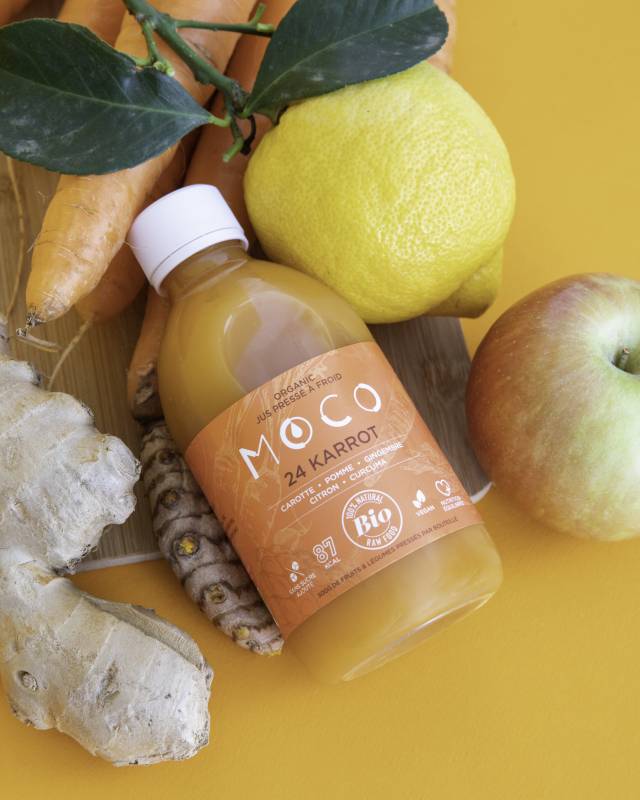 For your breakfast, MOCO is offering freshly squeezed mixes of carrots, apples, lemon and turmeric.  Green mixes with apple and spinach would be nice lunch and dinner options.
And if you want to boost your immune defenses go for organic shots of ginger and cayenne pepper. You may order your detox programme right from your home. MOCO is delivering in Monaco and its neighbourhood within 24 hours.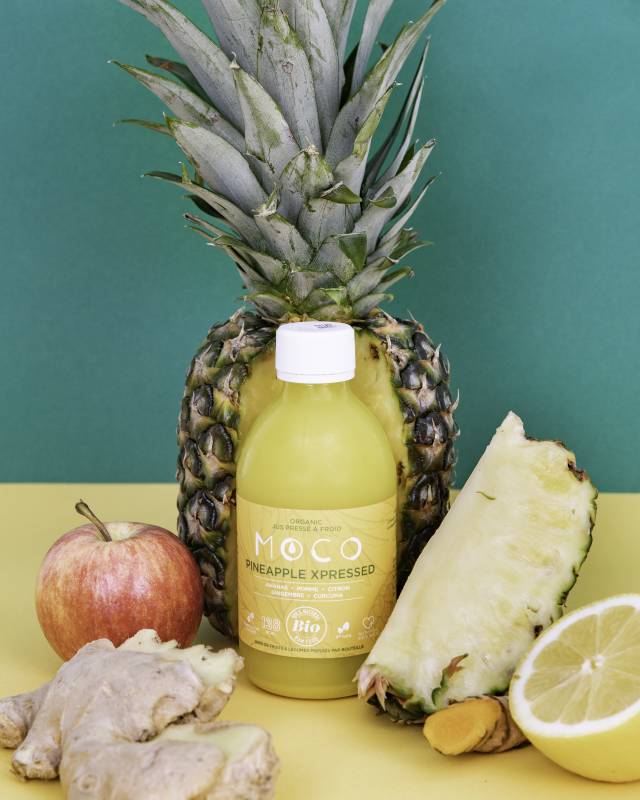 Good Mood Factory
This studio is a true oasis for healthy lifestyle fans. Take a yoga or pilates class to stretch your body after a hard day's work. Or have a snack and enjoy homemade healthy desserts in its cozy tea parlour.
The Good Mood Factory studio is located near bustling Princess Caroline street, offering you six of the most popular yoga options: Vinyasa, Yin, Hatha, Yin to Yang, Flow, kids and yoga for pregnant women. Take a meditation course, learn to play musical instruments, or sign up for outdoor group activities.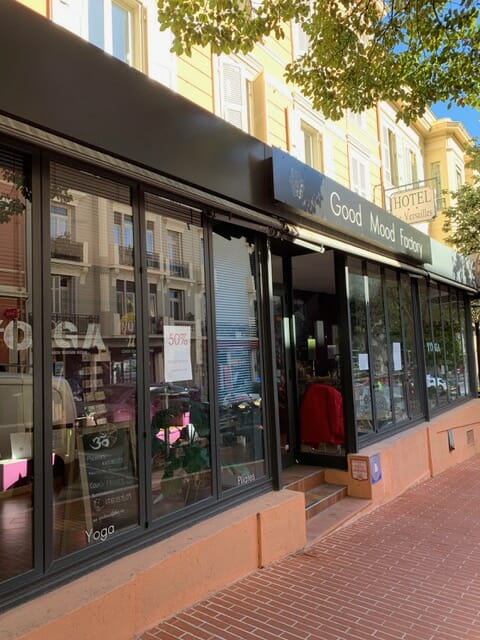 Alice Blanchy, the studio's co-founder, is in charge of its healthy menus. After your savasana practice, enjoy an extensive selection of teas, a plant-milk coffee, signature drinks and fresh sugar-free, eggs-free and "no white flour" desserts personally baked by the hostess every morning. Alice admits that her healthy desserts are inspiration-based. She is experimenting daily with different ingredients: banana bread, rice flour or a lemon cake. Anything to be in a "good mood", but also to be in "good shape". 
EOLA and Woo restaurants
Among the many Monte-Carlo restaurants with their exquisite Mediterranean cuisine, exclusive wine lists and juicy steaks, two of them particularly stand out — EOLA and Woo cafes.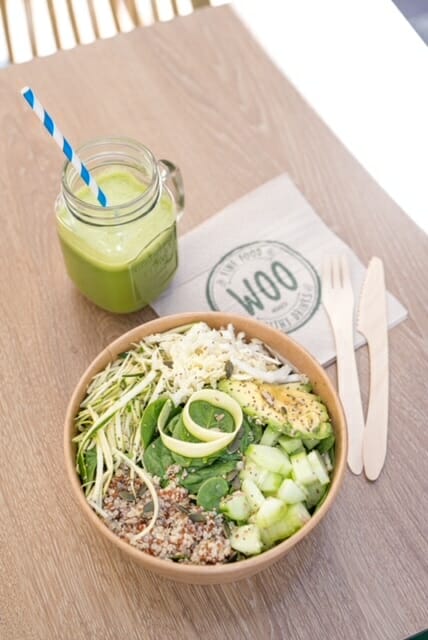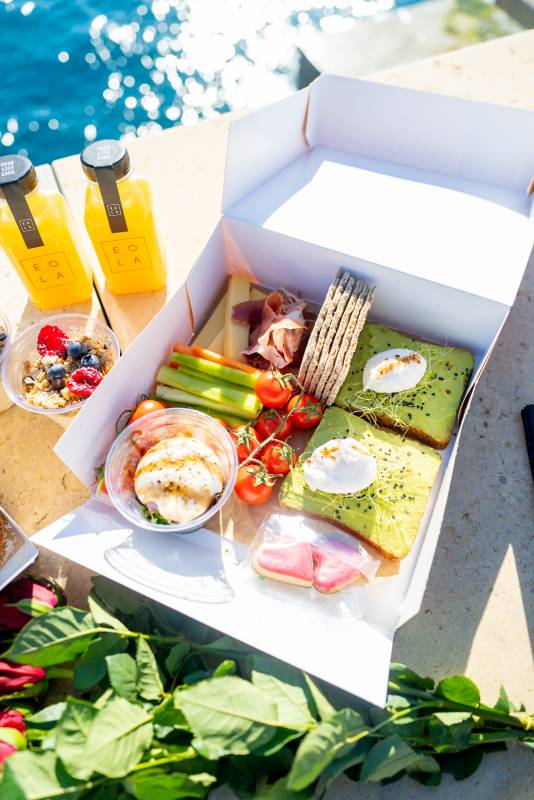 You may well order the first, second and third course here without a twinge of conscience. Salmon and avocado toasts, chickpeas and chicken breast salads, healthy rice and quinoa-based poke bowls, even pancakes lavishly garnished with berries — they all fit the concept of healthy nutrition.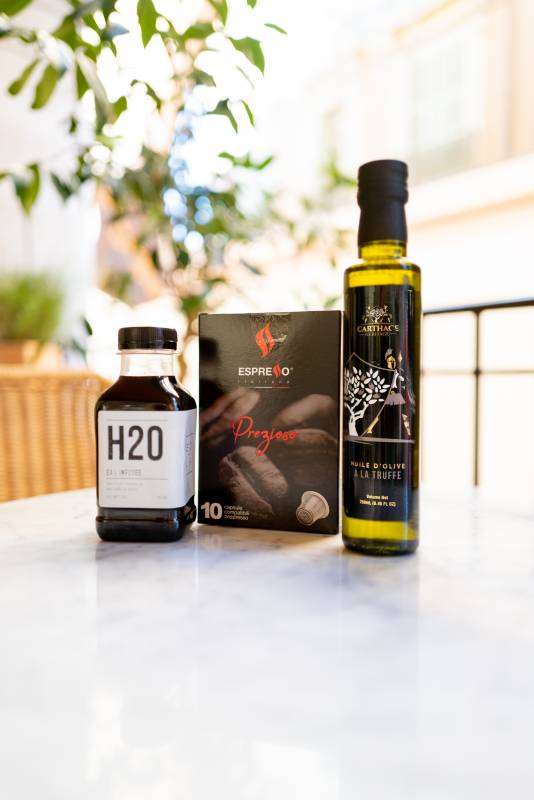 Both restaurants offer signature fresh juice mixes, plant-milk beverages and vegetarian options. Some of the dishes bear an "EU Organic Bio and AB" (organic farming) labels, enjoying additional quality control. The presentation of these healthy dishes deserves a special mention. These culinary art creations would be a nice addition to any social network page.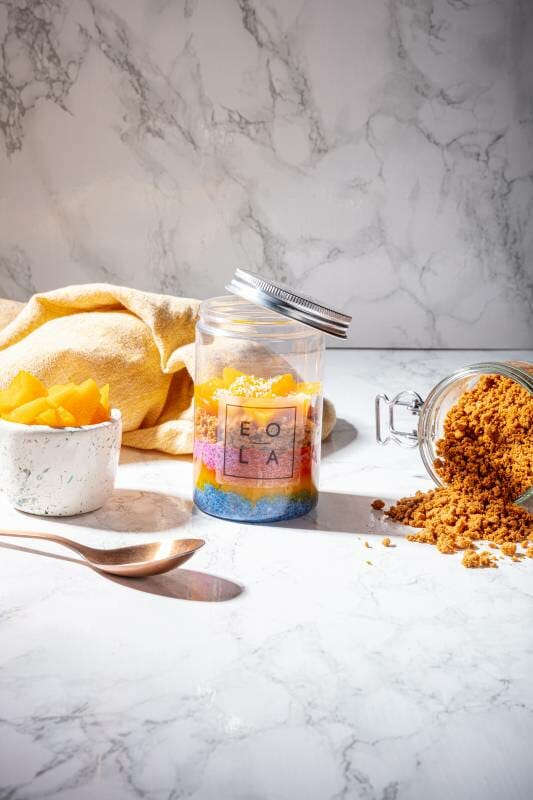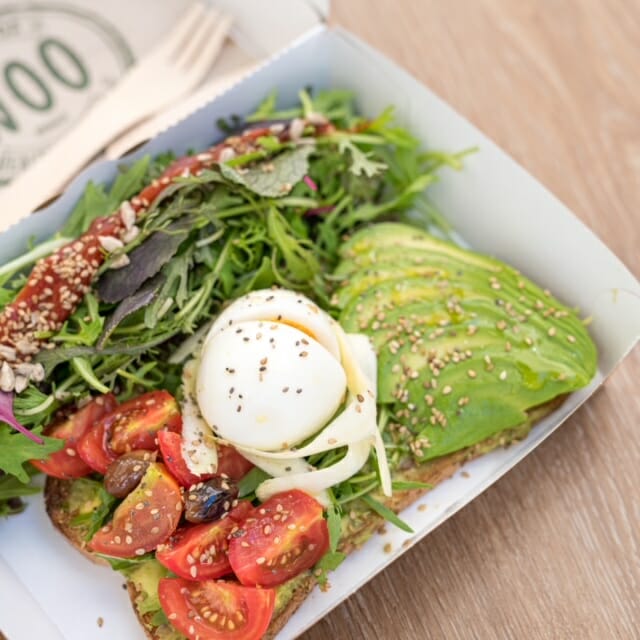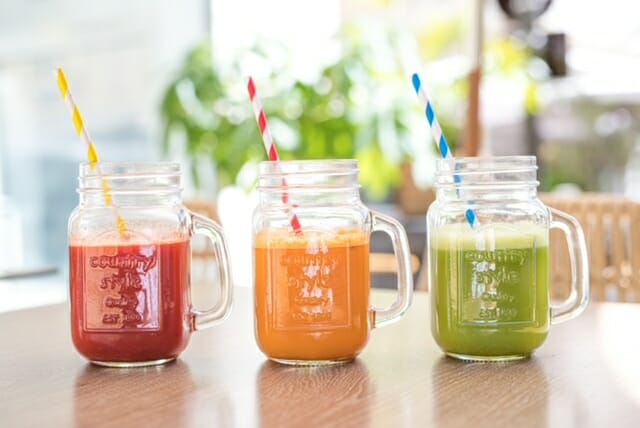 TO BE bio organic shop
The healthy lifestyle trend has already taken over large retail chains. The Principality has a selection of organic departments in its Carrefour, Casino and Marché U supermarkets. Their shelves abound in "bio", "organic", "lactose / gluten / sugar-free" goods… One would think this is a guarantee of a high quality product. Before you start your "wellness" shopping, however, it is good to know what to read into these terms. The promising "bio" or "eco" labeling does not always mean that the product has any special properties. It may still contain lactose, gluten and various sweeteners. "Lactose-free" does not necessarily exclude sugar in its composition which may well ruin your diet.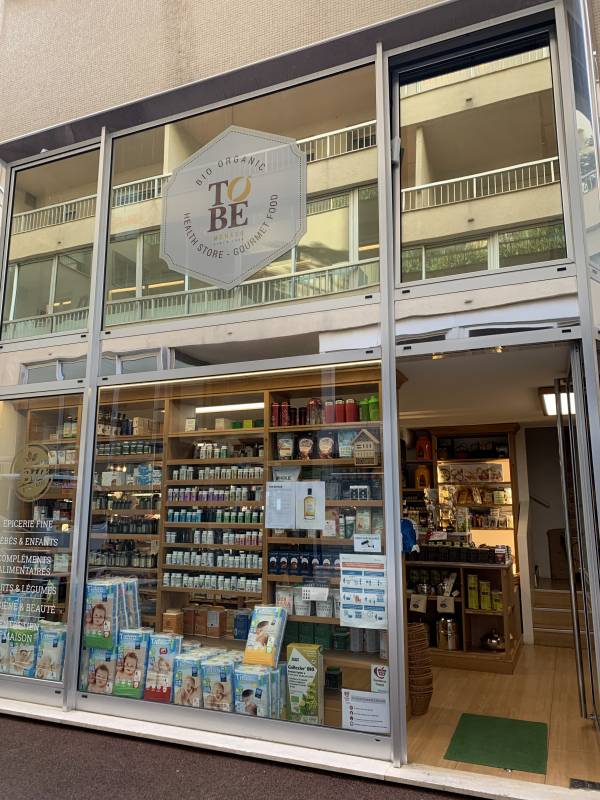 Only certain European countries actually use these labels for organic products.
– The "EU Organic Bio" or euro-leaf is one of the most common for the European Union. 95 % of its ingredients are issued from organic farming practices.
– AB ("agriculture biologique") is the French organic farming standard stating that the products are at least 95 % organic.
– Vegan is an internationally recognized label meaning that the products are vegetarian and do not contain ingredients of animal origin.
Once you are confident of your healthy nutrition terminology, go for the "right" shopping.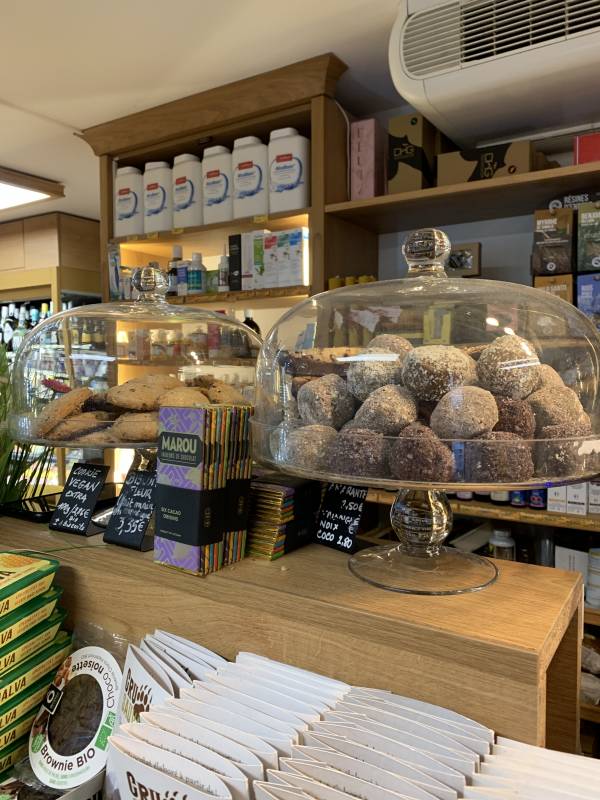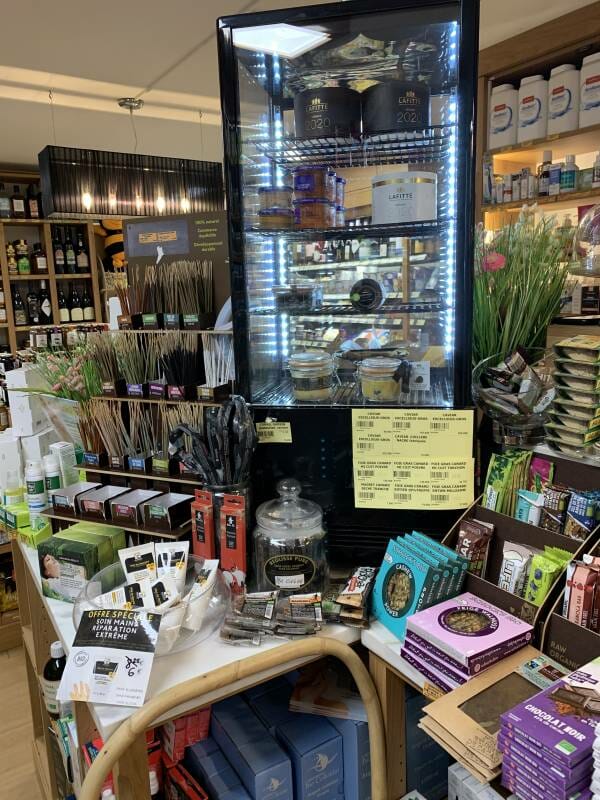 TO BE bio organic shops owners personally test and check their products.
These two shops in the Principality offer organic certified highest quality foods, but also household chemicals, cosmetics, vitamins, supplements, products for children, organic wine and even organic pet food!
Treat yourself to a seasonal birch sap or a pure organic fish roe, a truly exclusive offer in the Principality!