Wellness and Beauty
Royal Barrière Spa Centre at La Baule: A Love Marriage Between Nature and State-Of-The-Art Technology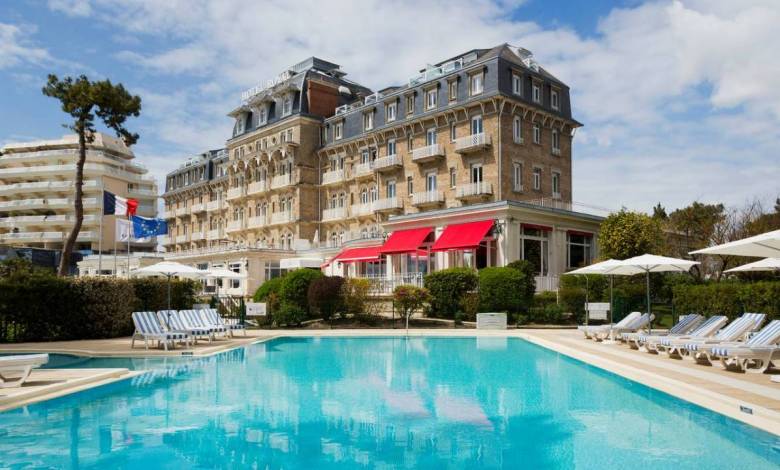 One of the most beautiful beaches in the world, bathed in golden sand, with an array of small pearl-shaped shells piled up. A seaside resort rich in sumptuous villas with truly stunning architecture. So much for the La Baule postcard. Unsurprisingly, the exceptional spa centre has chosen this majestic setting. Luxurious, romantic, with cutting edge technology, it is now ushering us into the modern era of thalassotherapy.
The Thalasso & Spa Barrière history goes back to 1988 and is associated with Lucien Barrière. It was the very first spa centre in Pays de Loire. If we think of the boom its seawater treatments subsequently experienced, the Barrière group was visionary indeed. Its first visitors were totally won over by the new hotel and spa. Princess Caroline and, eventually, Prince Rainier, were among them. That is how the idea of Thermes Marins de Monaco germinated.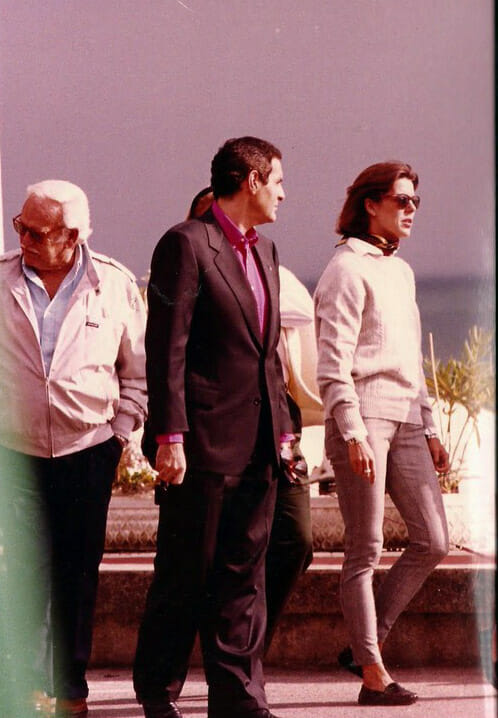 Since then, things have changed a lot, with a number of renovations undertaken. Its avant-garde and daring concept gave way to a brand new spa centre. Its intimate interior made in soft and discreet tones highlights an array of sea creatures and a ballet of jellyfish inviting you to meditate. Its 3000 square metres of serenity are tempting us into enjoying some unique treatments. Floating bubbles, real cocoons of softness, bring an incomparable "let go" feeling. Its revolutionary seaweed wrappings avoid any hot flashes or painful confinement sensations thanks to a "Vital'Mer", an exclusive complex of seaweed cream enriched with Guerande mother waters and complemented by an infrared, personalized massage. Tailor-made for the client, its unique know-how is there to relieve the most stubborn tensions.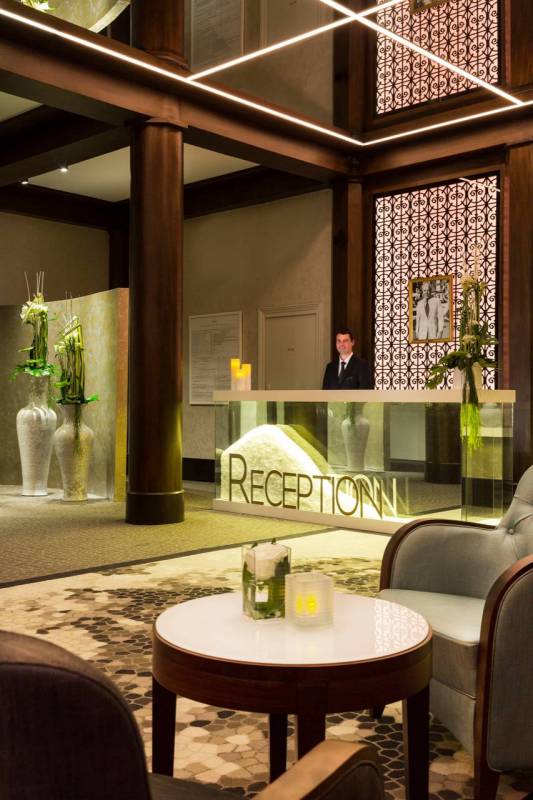 Its aquatic activities have been redesigned to respect the spa centre's motto: "Expect the unexpected". Vibrate to a lively rhythm of an Aqua Pole Dance class. Its lightness, choreography and aesthetics will awaken your inner call for dancing… For the most adventurous, try the submerged trampoline session or aquatic boxing. There really is something for everyone. Its original activities give a new impetus and a facelift to traditional thalassotherapy.
An exclusive partnership with the Clinique des Champs-Elysées
The sea is a source of beauty per se. La Baule is more conscious of that than ever, contributing to your general well-being, a healthy body and mind.
In partnership with the prestigious Clinique des Champs-Élysées, the Medical Spa offers you non-invasive, discreet, natural, refined and truly exclusive aesthetic treatments. For the first time in France, the Thalasso & Spa Barrière has organized "My Metamorphosis" Odyssey stay, solely dedicated to your beauty and well-being. A chance to start afresh, a real rebirth indeed.
Medical consultations, dietary advice, health check-ups using the most sophisticated device, capable of detecting deficiencies in a space of a few seconds… Tailor-made services designed to improve your overall health.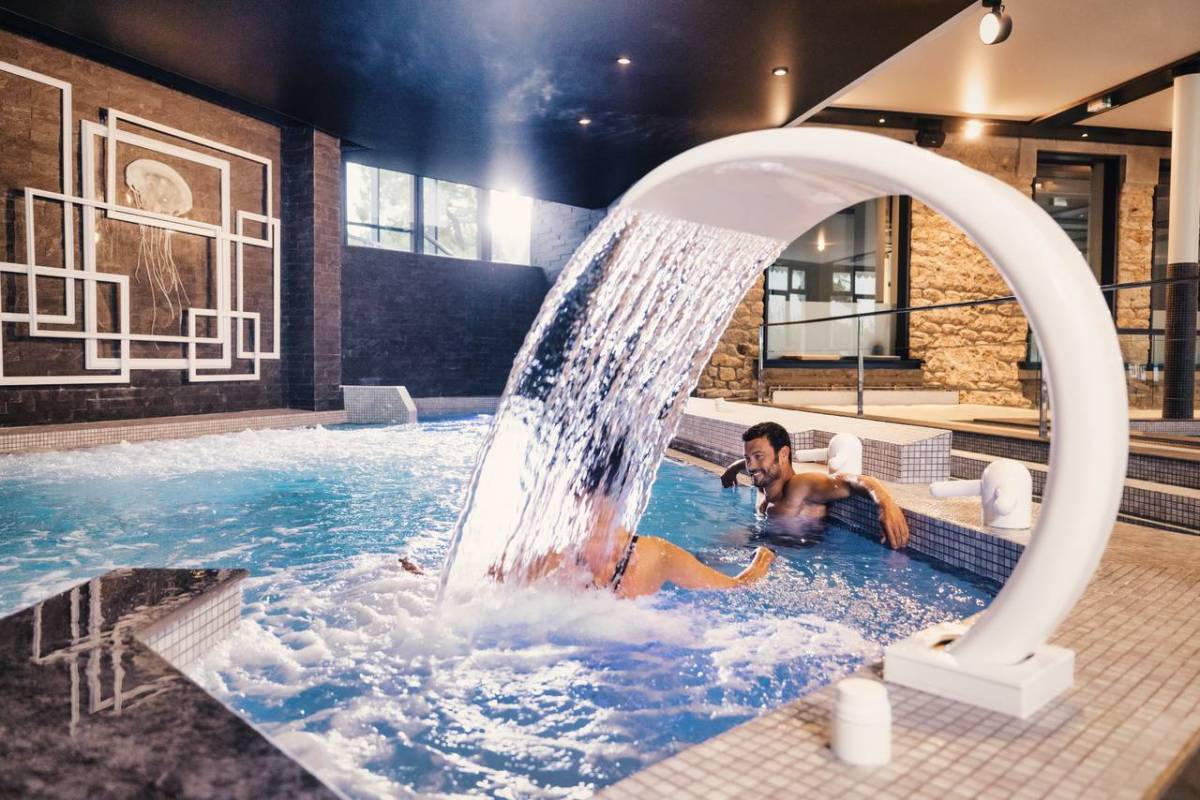 And don't forget to pamper your skin. Moisturizing, anti-aging treatments are specially conceived based on an Instant Skin Condition Assessment by a Biological Research beauty expert. This is where the geniune "metamorphosis" starts. Oxygenated, hydrated, nourished, purified, lifted, your skin regains all its radiance, youth and glow.
All this thanks to a combination of state-of-the-art devices, exceptional products and expert hands. It does take the know-how of man for the technology to make the most of its capabilities. It is all about knowing the person, his history, his limits, his desires and needs. La Baule Barrière Thalassotherapy Centre really stands out for looking after its clients. Think of the difference between pret-a-porter and haute couture, standardized, conveyer-belt care and a tailor-made, customized service. Get ready for true luxury here!
Lunch on the beach or dinner at Le Fouquet's… Healthy and gourmet pleasures
Diet and gluttony may go hand in hand as long as the products are of excellent quality and the Chef's imagination has no limits. This is certainly the case at the Royal Barrière: a seaweed cuisine wizard, Mikaël Amisse, is concocting his seafood-based menus with the constant ambition of creating good nutritional balance. His gastronomy is evolving with the seasons, presenting some very original recipes, full of invention. All this, in an opulent Fouquet's setting — a Gallic version of the famous Parisian brasserie. Treat yourself to a truly refined and elegant dinner.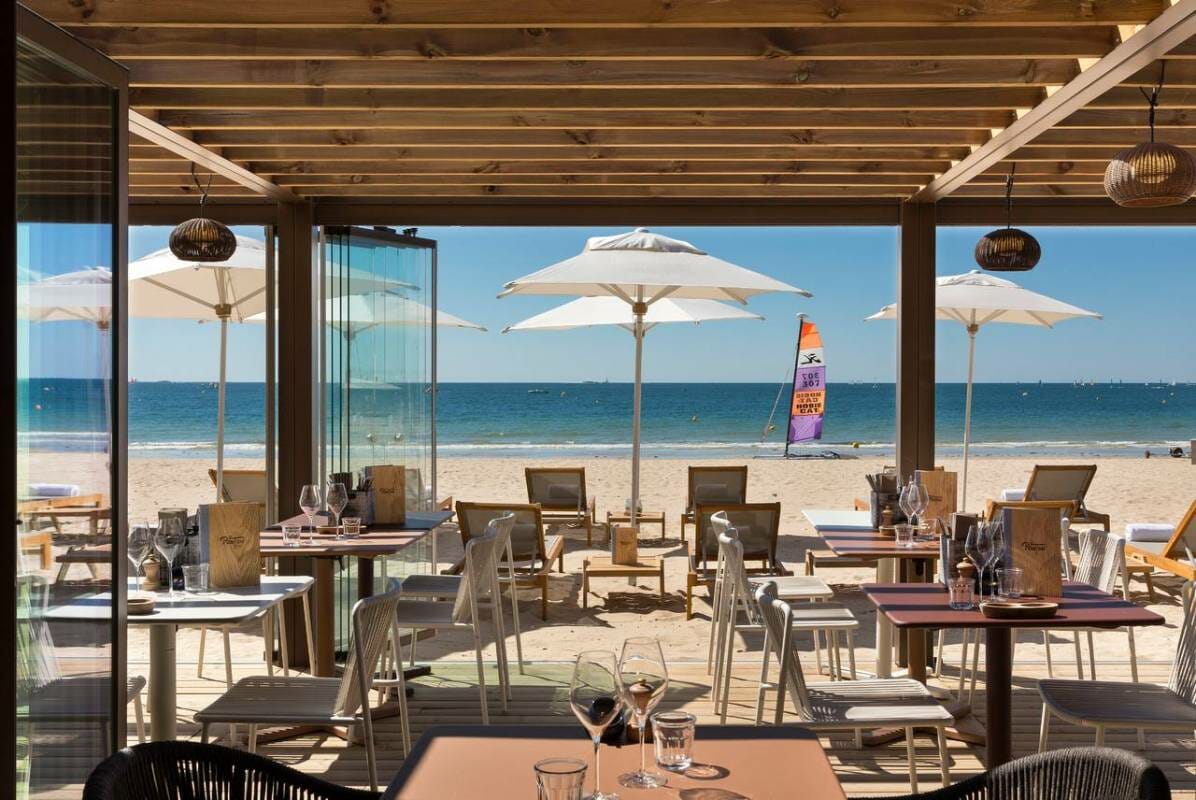 Facing the ocean, the "Ponton" is offering yet another exclusive atmosphere. Discover its succulent dishes inspired by the cuisines of the world. An incomparable freshness, a farandole of flavours and colours with your feet in the sand, or just about… A lunch both light, gourmet and unique.
Two restaurants, two lifestyles for you to endulge in all serenity, luxury and beauty.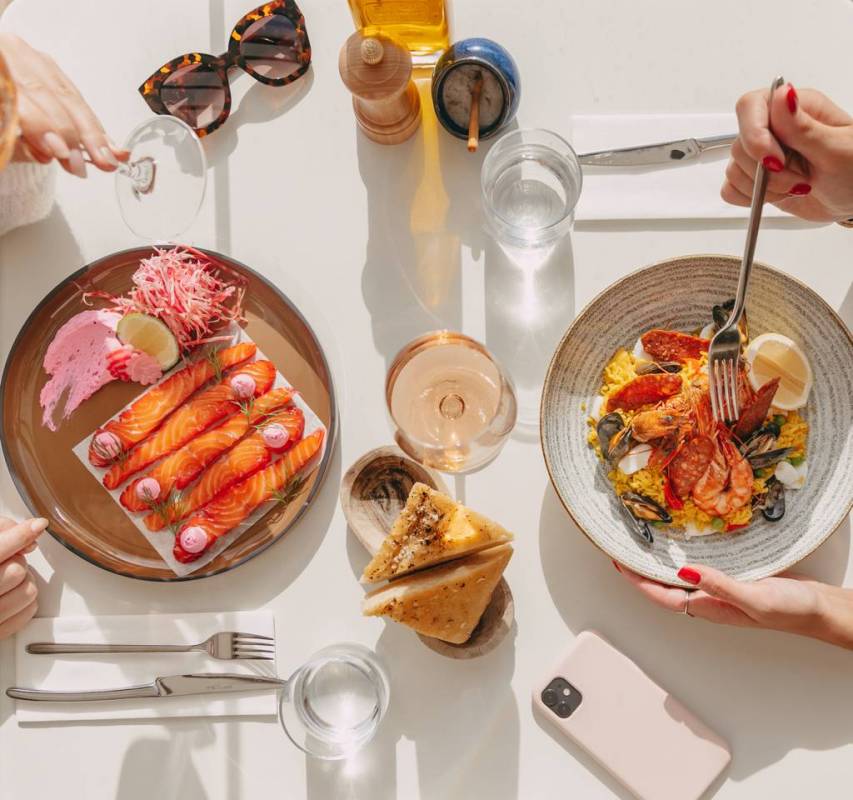 On his visit to La Baule, the idea came to Prince Rainier III of the Thermes Marins of Monaco
The idea of marine thermal baths in the Principality first germinated in La Baule, the first Royal Barrière thalassotherapy centre. Prince Rainier III and Princess Caroline discovered its benefits back in 1993 thanks to Dr Yves Treguer, a cardiologist and a great adapt of seawater-based preventive treatments. Prince Rainier then invited the author of "An Ever Renewing Sea" to reflect on the opening of genuine marine thermal baths in Monaco. The Monegasque sovereign personally prefaced his book: "From the very first hour of sea bathing in the Belle Epoque thermal baths, to the specificity of an ultra-modern and luxurious thalassotherapy centre — Dr Yves Treguer's book is taking us on this healthy walk".
Based on a thorough study of the Principality's topography, Dr Yves Treguer designed the facilities with the help of the architect Lionel Bureau. Incidentally, the Nantes-based BGC architecture agency (Bureau, Gilbert, Comy) is still working on atypical projects, in particular, renovation of historic villas and large hotels in La Baule.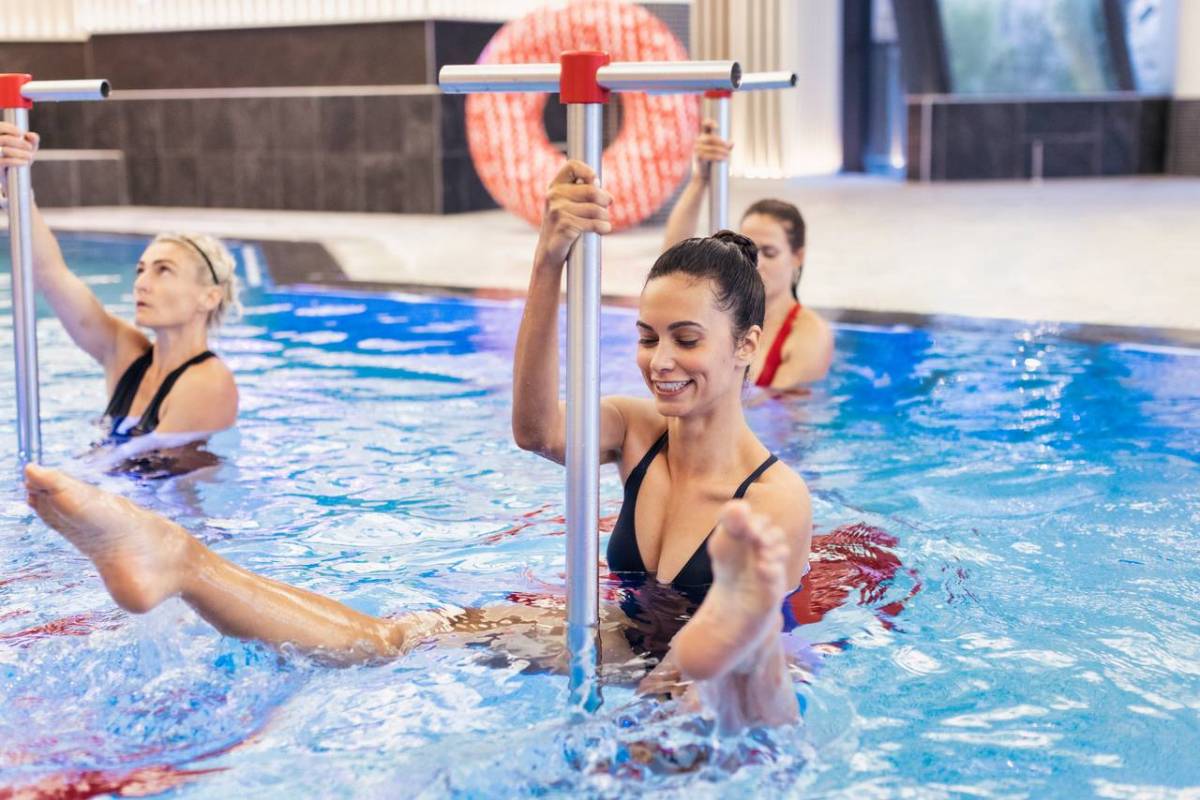 The Thermes Marins of Monaco were designed in the spirit of the first great modern thalassotherapy centres in the Atlantic, offering exceptional well-being in an exclusive setting, as part of the prevention of different ailments.
"We have known the benefits of seawater, a source of life, since antiquity. Nowadays we are moving more and more towards prevention. The advantage of thalassotherapy centres is their increasing popularity as holiday resorts. We got out of the social security straitjacket to go from traditional hydrotherapy to infrastructures respecting a quality charter and offering an ideal holiday setting". Dr. Yves Treguer, project manager at the Ministry of Health, is also author of a book on seawater therapeutic virtues, largely spreading its awareness. The sea is an infinite resource for the prevention of various diseases, contributing to general health improvement.
As such, thalassotherapy has a bright future ahead of it.