Culture & Arts
MC Summer Concert for the Principality's Young People on 15 July at the Salle des Étoiles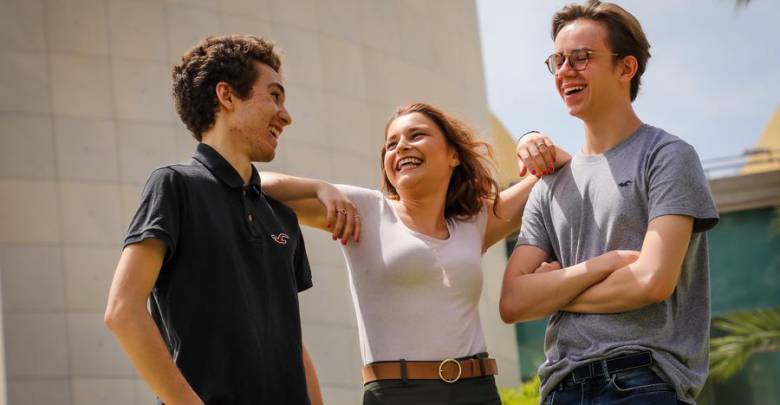 The 1st MC Summer Concert for young people, held on the initiative of the National Council and jointly organised by the Prince's Government, the National Council and Monaco City Hall, will take place on 15 July 2019 at the Salle des Étoiles of the Sporting Monte-Carlo.  The choice of artists for the opening act was made by young people, who also chose KUNGS.  They have given their verdict, choosing three artists who represent different musical styles. Young musicians were invited to submit a project, and many took part in the selection process in the hope of stepping onto the legendary stage of the Salle des Etoiles.
Ultimately, three of them – Olivia Dorato, Rory O'Shea and Pab Emson – will have the privilege of performing the opening act for Kungs, the young DJ prodigy who is topping the bill.
Olivia Dorato
A 21-year-old Monegasque writer, composer, performer and musician.  After writing her first songs at the age of nine, she released her first album, "Heartbroken," in 2013, and a second, "Fizzy," in 2017.  On stage, she has performed in concert at the celebrations for the 10th anniversary of the reign of Prince Albert II, at the Aluna Festival, the Bandol Festival, and as the opening act for Gilbert Montagné, Dany Brillant, and, recently, Michael Jones.
Rory O'Shea
Rory is a British singer and dancer who has performed in singing shows at the Michel Daner Theatre in Beausoleil and at the "Fête de la Musique" music festival in Mouans-Sartoux.  He has already appeared on stage at the Salle des Etoiles – last year, he sang a solo at the CHPG's "Musical Cabaret."
Pab Emson
Under this pseudonym hides a pop/dance-style singer who performs both his own personal compositions and cover versions of songs by famous artists.  When he appears on stage on 15 July, the audience will be able to hear tracks from his latest album, which is currently in production.
Free tickets can be collected from the Grimaldi Forum, from Tuesday to Saturday, from 12 noon to 7 p.m. (two tickets per person).  The concert is reserved for young Monegasques aged 13 to 25 who are resident in or attend an educational establishment in the Principality.  Proof of identity will be required when the tickets are collected and at the entrance to the concert (Monegasque ID card, residency card or school liaison notebook).
Source: gouv.mc