News
FINMA (Switzerland) and SICCFIN (Monaco) sign reciprocal memorandum of understanding on banking supervision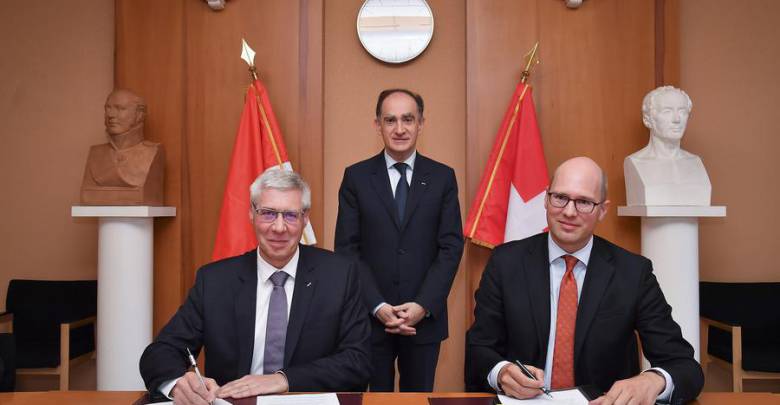 On 29 April 2019, in the presence of Minister of Finance and Economy Jean Castellini, Rupert Schaefer, Head of Strategic Services and member of the Executive Board of the Swiss Financial Market Supervisory Authority (FINMA), and Philippe Boisbouvier, Acting Director of Monaco's Service d'Information et de Contrôle sur les Circuits Financiers (SICCFIN), signed a reciprocal memorandum of understanding designed to facilitate cooperation between the two authorities in their respective efforts to combat money laundering and terrorist financing.
The memorandum aims to enable and promote cross-border sharing of information on banking supervision between FINMA and SICCFIN relating to the various companies based in Switzerland or the Principality that belong to the same group.
In the case of parent companies located in Switzerland or Monaco, the memorandum also makes provision for FINMA and SICCFIN officials to conduct on-site inspections of its subsidiaries or branches in the other country.
The exchange of information between SICCFIN and FINMA and the procedures for on-site inspections are strictly defined by the reciprocal memorandum of understanding. Information sharing and oversight will respect the principle of confidentiality to which all financial intelligence units (FIUs) and supervisory authorities must adhere, as well as the principle of purpose, according to which information obtained through the established cooperation may only be used to combat money laundering and terrorist financing.
The signature of this memorandum by the Swiss and Monegasque supervisory authorities represents a new stage under the recommendations issued by the Financial Action Task Force (FATF) and the provisions of the EU's 4th and 5th Anti-Money Laundering Directives.
It strengthens the existing cooperation between Switzerland and the Principality, which began almost 20 years ago when SICCFIN, as an FIU, signed a cooperation agreement with its counterpart, the Money Laundering Reporting Office Switzerland (MROS).
Source: en.gouv.mc