Interviews
Axel Sola, a rising Star of Mixed Martial Arts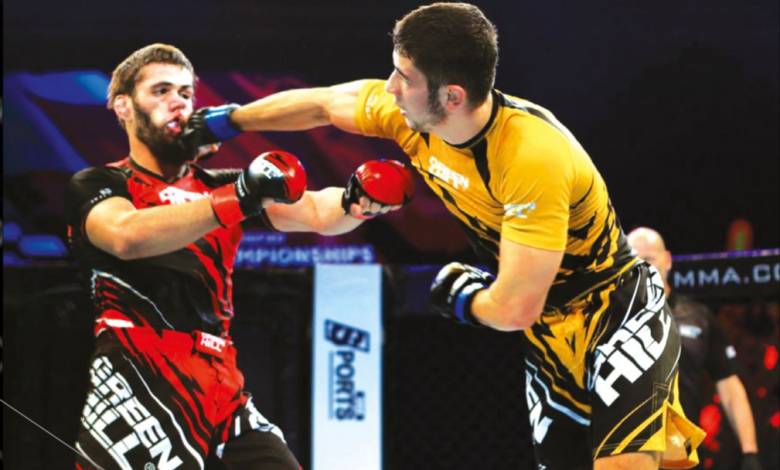 Axel Sola is a gold medallist at the Amateur European championship and twice silver medallist at world level. This 24-year-old young man from Nice promises to stay on top of the charts for a long time. His body overflows with power and his engaging charisma conquers hearts, being considered one of the most awarded and talented challengers since 2017. HelloMonaco was pleased to meet him at the World Class Gym where Axel trains regularly to keep fit.
HelloMonaco: Mr. Sola, how did you get into this sport? Were you supported by your family or others?
Axel Sola: Sport is my life. After completing my studies, I am currently focused on performance and rehabilitation from injuries within a targeted start-up. I have always been a sportsman trying different disciplines. I am fond of all those rather complex games which imply more uncertainty and the chance to overcome difficulties in different ways. When I started developing my skills, my parents began to understand this sport and accept my choice by supporting my decisions. Furthermore, my uncle had practiced some martial arts in the past and he encouraged me to join my first Club, the Boxing Squad in Nice when I was 15 years old. I still have great memories of that place.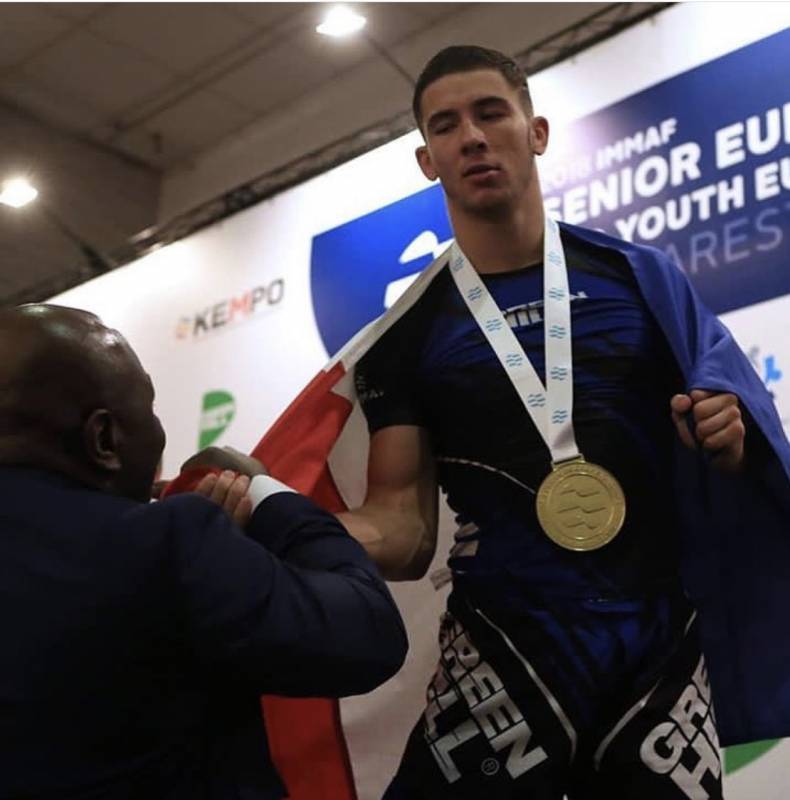 HelloMonaco: Which match do you consider the most memorable one? Why?
AS: I remember two challenges with pleasure. In the first one, I was attending the final of the MMA Amateurs World Championship in 2017 and, despite having lost the match, I was very satisfied with my performance since I invested all my strength in it. And that test actually launched my next career. Then, the 2019 European Championship was my second most important challenge. I had to face a really strong opponent fond of fighting and ground control. I was afraid enough but also happy to face him. He won the first round before I could finally get up; the second round started just as the previous one but then I scored a little point on striking and I counter beat him with a solid defensive attack with knee blows and punches. I succeeded to reverse the position in the third round. I was very happy with my performance and when the referee decreed my victory by unanimous decision, I cried with joy for the first time in my life.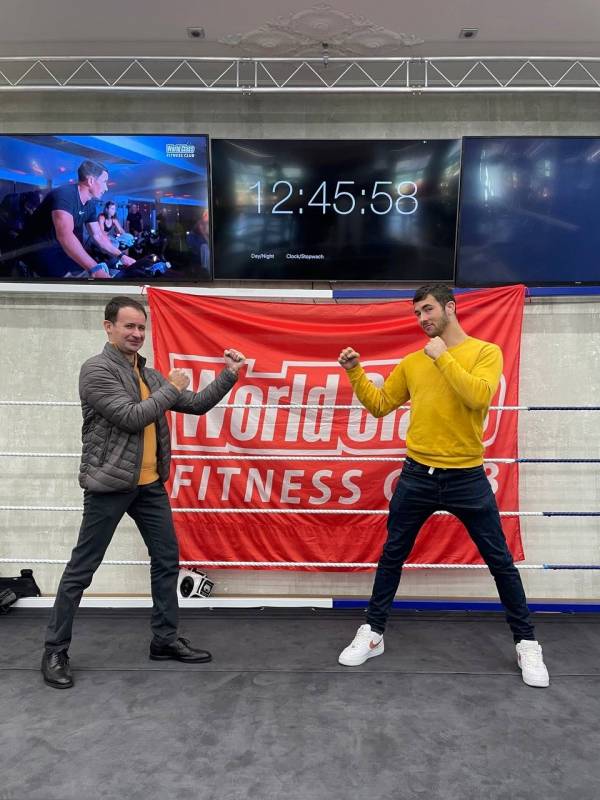 HelloMonaco: What kind of training are you following at World Class Fitness Club? How important is a correct diet in your sport?
AS: I am very focused on exercising different types of hitting through striking. My coach, Jerome Vaulerin, follows me step by step telling me what is wrong and what is good. It is essential for me to find the finest practice routines and Jerome is the right person to lead me. Secondly, I also practice grappling. I am very excited to workout in this way. It allows me to concentrate on what I need with special regard to long and powerful contractions after short and explosive ones or vice versa. Diet is also the essence of any human body. We need to regulate this aspect. So, I will have soon a specific coach who will take care of this the more I move ahead in my professional career.
HelloMonaco: Are there strict and specific rules to follow during kicking and boxing considering the mix with martial arts? How do you confront possible injuries?
AS: I definitely have to follow my weekly training schedule both in the mornings and in the afternoons and sometimes an extra one, avoiding stressing the body as much as possible. Moreover, I have to study and learn constantly. Filming yourself while you are performing is also crucial to improve your technique as well as making reports describing all the steps to better your defence. Despite what you might think, martial arts do not involve deep joint injuries provided that you protect your head and your face, accordingly. Anyway, you need to recover completely in cases of certain blows under specific protocols.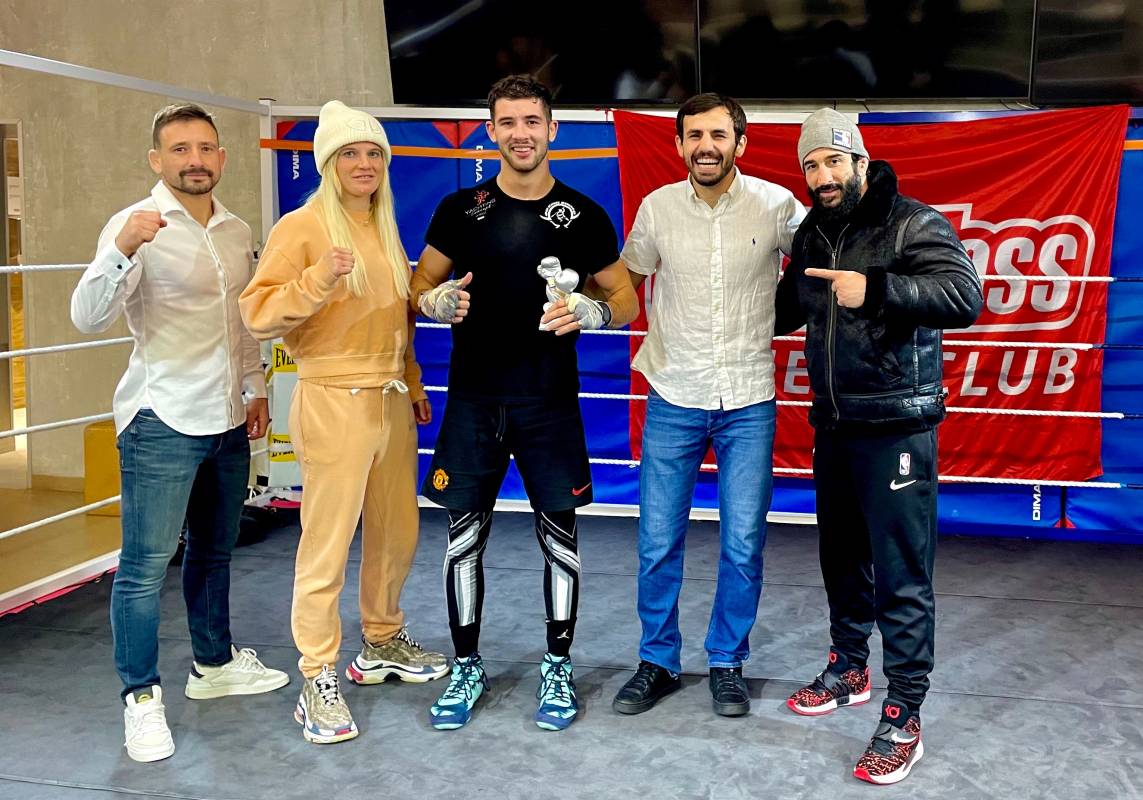 HelloMonaco: Since your participation in major international challenges, how has your sporting and your personal life changed?
AS: Everything has changed. As an amateur, I had more time to develop myself and to study at the same time with some great satisfaction. Now the rhythm is very intense. What I experienced successfully as an amateur helped me fortify my spirit and enroll in the wonderful KHK MMA Team, founded in Bahrain by Prince Sheikh Khalid bin Hamad Al Khalifa.  
HelloMonaco: In your Instagram we can see that you love scuba diving and the sea. What does this represent for you?
AS: I am used to scuba diving especially during summertime. It definitely provides moments of relaxation and it is a remarkable breathing exercise which also helps me on the sports side.