Interviews
Monaco Olympic athletes in the spotlight. Interview with Théo Druenne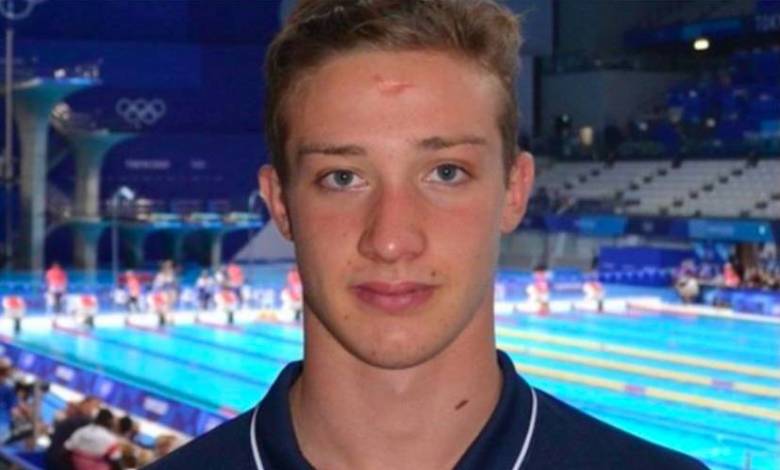 Born on the 19th July 2005 in Monaco, he starts swimming at the age of eight becoming a professional athlete. His debut as an athlete starts at the 2021 European Championships in Budapest, Hungary. 
He usually trains at the Louis-II stadium in Monaco within the AS Monaco Team and he is used to swimming roughly for more than 10 km per day. In the build-up to the 2020 Olympic Games in Tokyo he was trained by Remy Besson [club] and Michel Pou [club, national].
He is the youngest athlete to represent the Principality of Monaco at 2020 Olympic Games in Tokyo (23rd July – 8th August 2021) where he performed in the Men's 1500 Freestyle category (30th July 2021).  His sister, Chloe, has competed in the artistic swimming. He has been playing other sports as a hobby like basketball. His sports model is Michael Phelps, the American World Champion swimmer and one of the most successful and decorated Olympians of all time.
HelloMonaco: What was your reaction to the news you would attend Tokyo Olympic Games?
T.D.: When I received the invitation to represent Monaco at the Olympic Games, I felt very elated but also pride. I do believe that all sportsmen dream to experience the Olympic adventure. My coach told me a few weeks in advance that I might have had the chance to attend the Olympics for the Principality. Then, one day I got confirmation of my participation, just as I was training in the pool. What an emotion!
HelloMonaco: Were you happy with your Olympic performance?
T.D.: Yes, of course. I am satisfied with my first participation since I managed to beat my personal record and to achieve my goals. In particular, the most exciting moment was when I entered the Olympic swimming pool and I finally told myself "Wow, I'm here, let's go!". The worst was the long wait for results.
HelloMonaco: Tokyo Olympic Games was held behind closed doors, did you miss human support?
T.D.: Yes, I miss it but luckily we all supported each other before any challenge.
HelloMonaco: What do you like most of your professional sport?
T.D.: Well, we can say that what I prefer the most in swimming is that it is an individual sport where you are master of your performances. However, it is at the same time a collective sport while you are training, where everyone is ready to help each other.
HelloMonaco: What does it involve preparing to swim at highly competitive level?
T.D.: It means spending many hours in water preparation plus plenty of training in order to work out endurance and to improve your technique, and much more. I am used to train daily at least two hours in the morning and in the evening almost every day from Mondays to Saturdays.
HelloMonaco: Did the pandemic influences your path to the Olympics?
T.D.: Actually, it didn't influence me too much during my training since I am used to swimming in protected areas.
HelloMonaco: Did you appreciate the attendance of the Sovereign Prince to Tokyo Olympic Games?
T.D.: It was a great honour to have been encouraged by Prince Albert II of Monaco who gave us even more motivation, despite not having the chance to meet him personally during the Olympics due to strict sanitary measures.
HelloMonaco: What are your plans for the future?
T.D.: Now, my biggest project is to qualify in Paris 2024.