Latest news
2019 Transition Monaco Forum: shifting towards sustainability is a reality not a utopia anymore
"If we do not act today, we will no longer be able to act tomorrow", outlined H.S.H. the Sovereign Prince, opening the first edition of Transition Forum in June 2018. That multidisciplinary innovative panel stakeholders from over forty Countries gathered to deal with one of the biggest challenge of modern times: 'Reinventing Business Models' to match profit-making and sustainability on a win-win approach.
On those grounds, the second Transition Forum held at Fairmont Hotel from the 26th until the 27th June 2019, under the high patronage of H.S.H. Prince Albert II of Monaco, went one step further analyzing how best to comply with the eco-transition, from institutional, business and private points of view.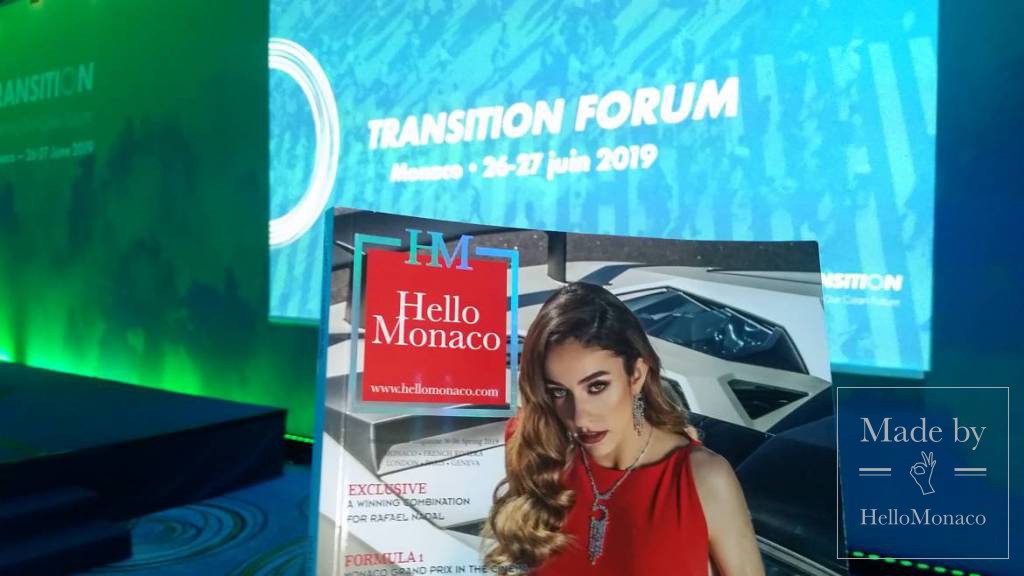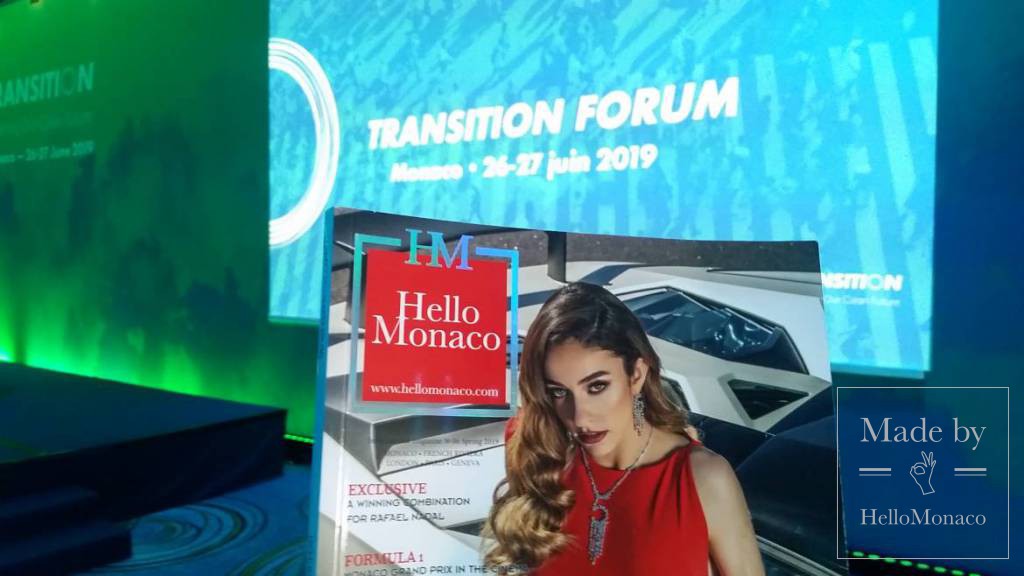 "Shifting Towards Sustainable Lifestyles", in fact, depends primarily on our crucial choices both in everyday life and in profession.
As a matter of fact, food, mobility, housing and production & consumption are increasingly influenced by the destructive effects of climate change whose relevant causes are human-based. How can people, businesses, organizations cope with it? What should be done to make economic models and lifestyles more eco-grounded and inclusive in view of a growing world population? How can we reduce the gap between the North and the South of the World that is still suffering from unreasonable conditions of poverty, illiteracy and backwardness?
The well-being of biodiversity is incredibly associated to human survival. This is still not so obvious as professor Sabrina Krief, primatologist, veterinarian and professor at the French Museum of Natural History, depicted through the impactful photo-report on genetic malformations caused by unauthorized chemicals in central Africa.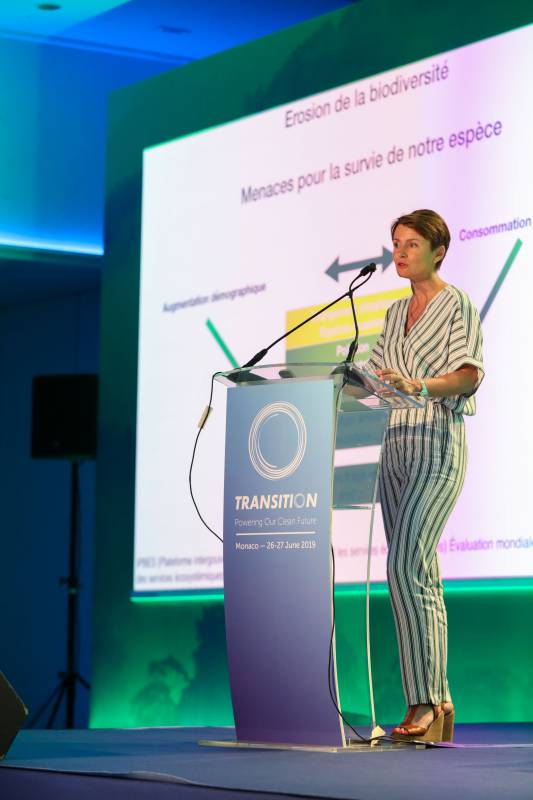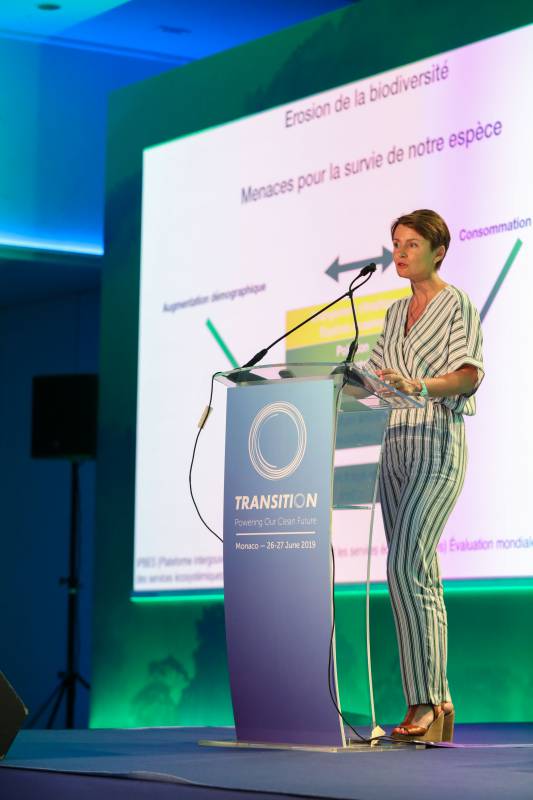 Around 350 global stakeholders have been attending a two-day panel made of conference themes and networking sessions. They took up the challenge to boost clean tech innovations, promote cross-sectorial associations and encourage new output-based funding solutions to push 'green'. "Behind environmental transition there is a strong human side that helps us creating meaningful actions grounded on mutual respect", highlighted Christian Estrosi, Mayor of Nice and President of Metropolis of Nice Côte d'Azur, stressing the important role of interstate cooperation to preserve territory with clean mobility and energy appliances.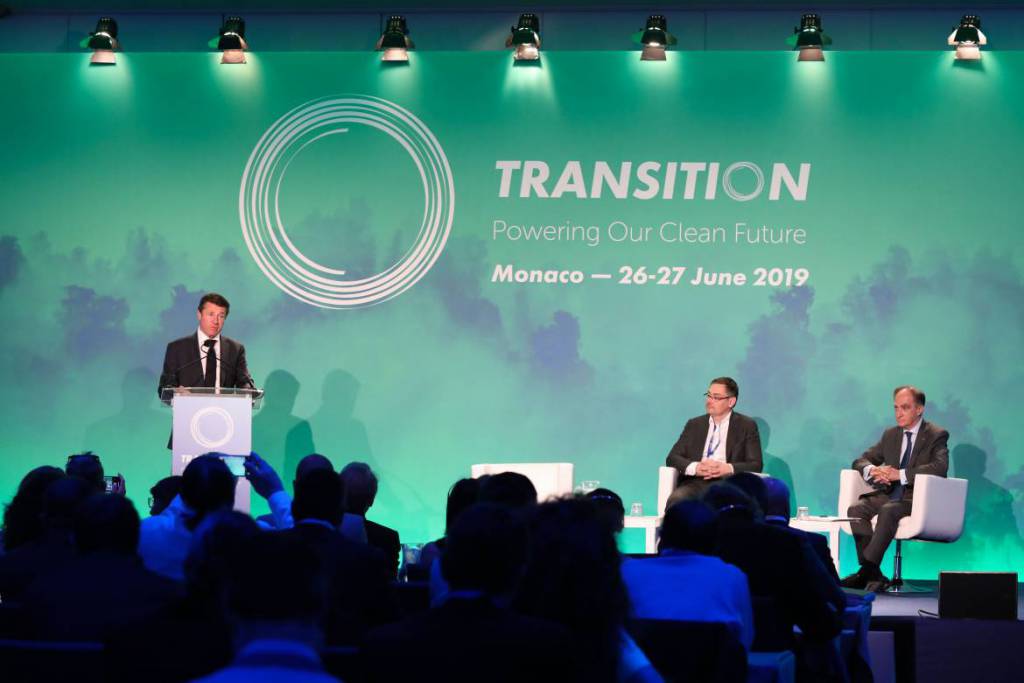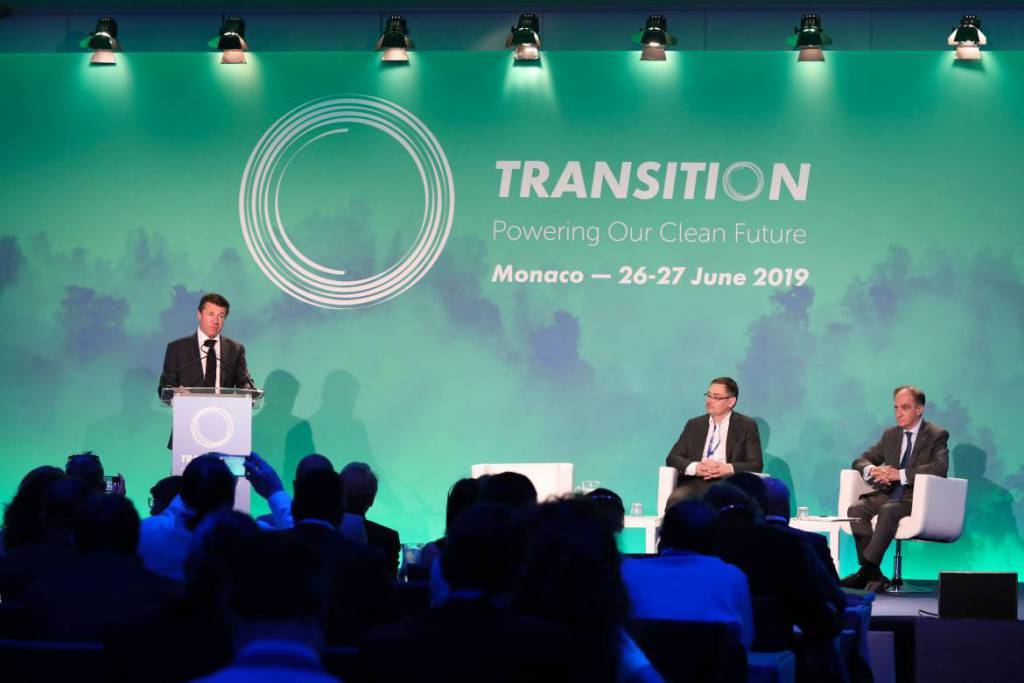 Despite any scepticism, the Principality of Monaco has been promoting sustainability for a long time through major tools like the 'Fond Vert National', established in 2016 to support Energy Transition, as stressed by H.E. Jean Castellini, Minister of Finance and Economy.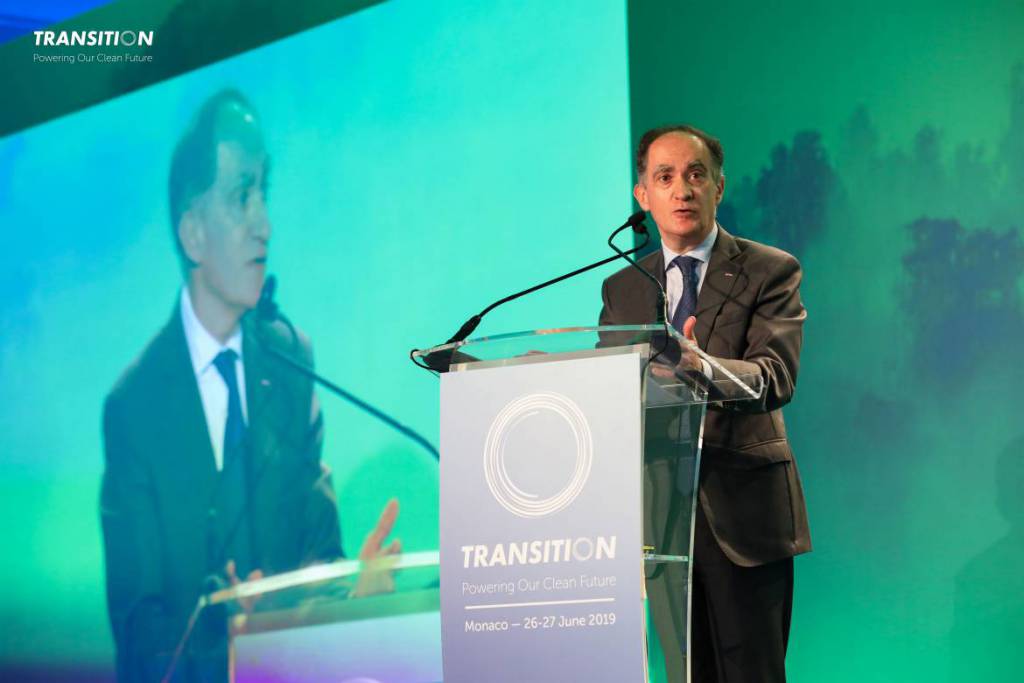 "Nowadays we are all conscious about the eco-challenge and we have to act redoubling efforts within our range", underlined the Minister. "Monaco wants to become a funding Nation based on a strong idea of progress", reaffirmed Frédéric Genta, Country Chief Digital Officer for Monaco.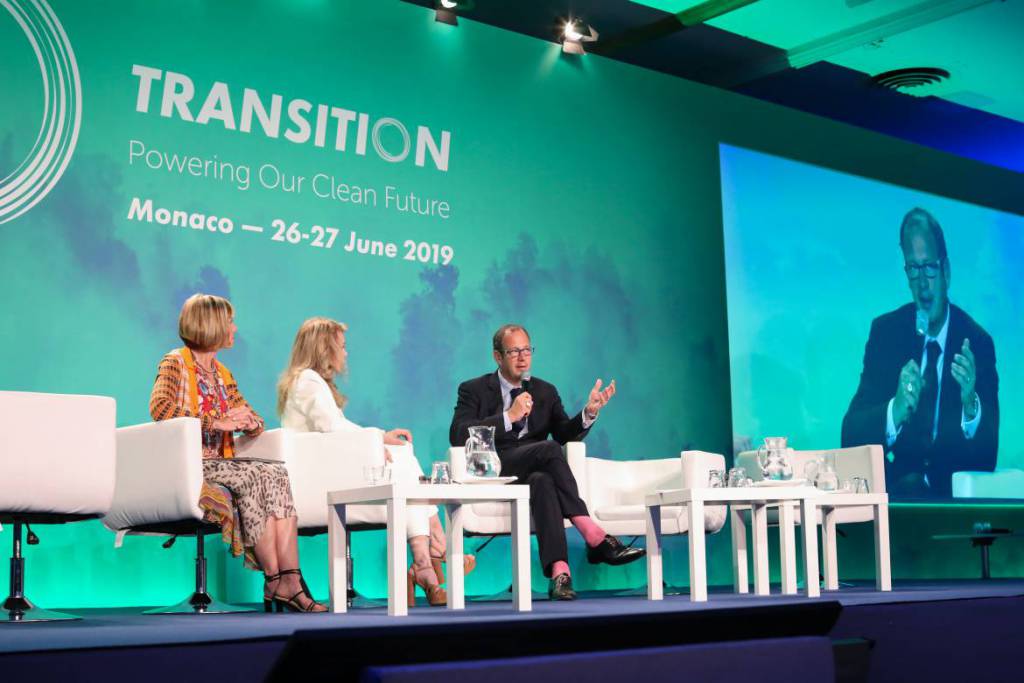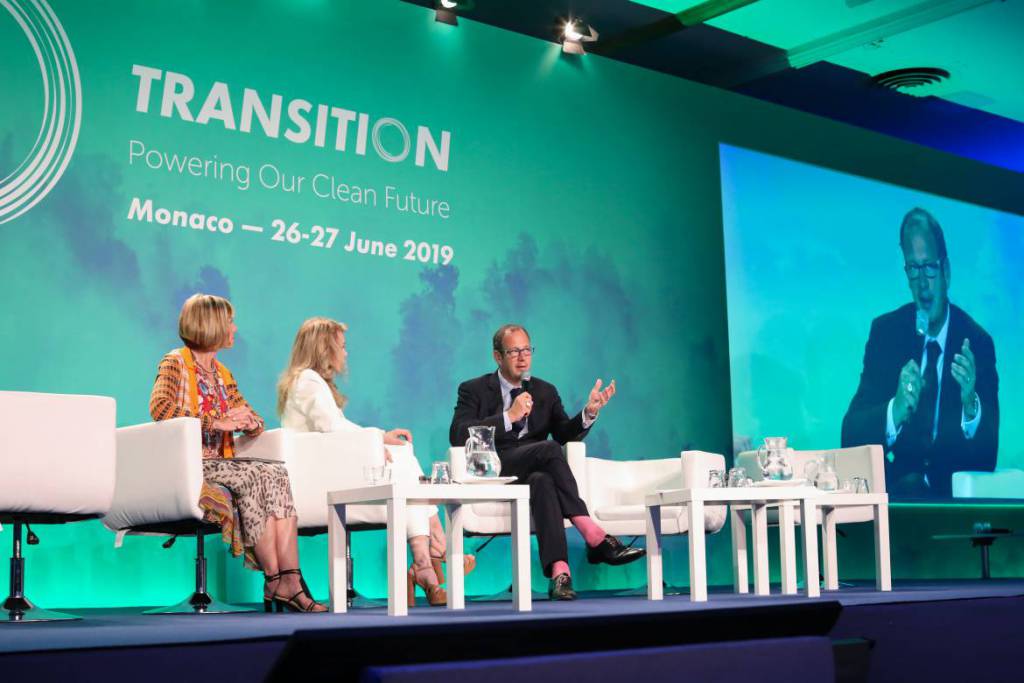 So, what inspired Transition Forum from its beginning? HelloMonaco asked Lionel Le Maux (L.L-M.), Co-Founder of the Forum with Roberto Segre.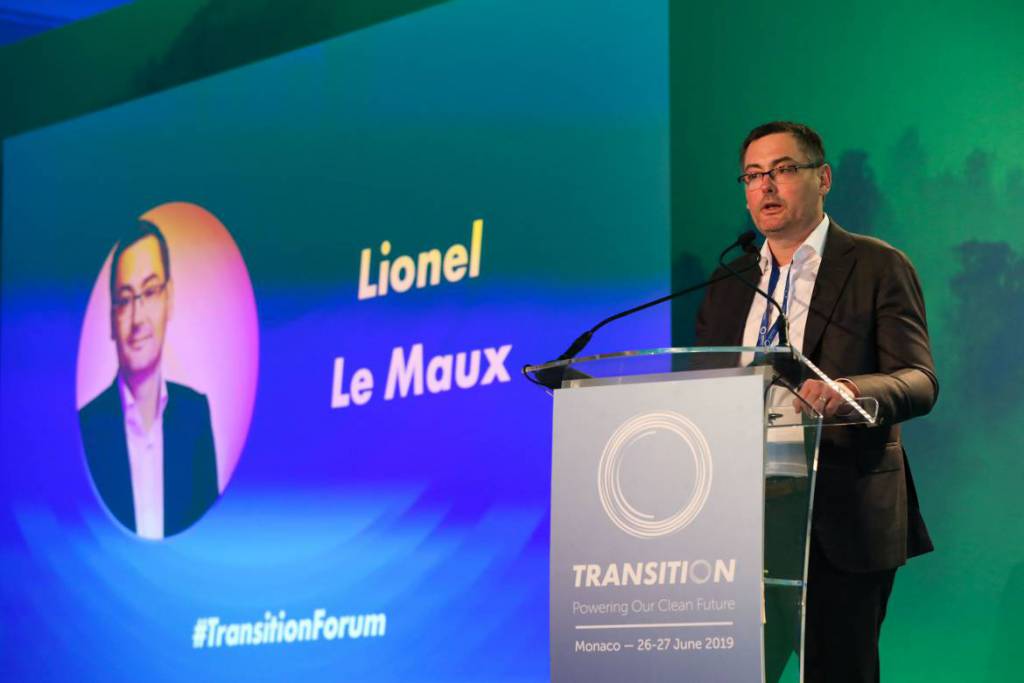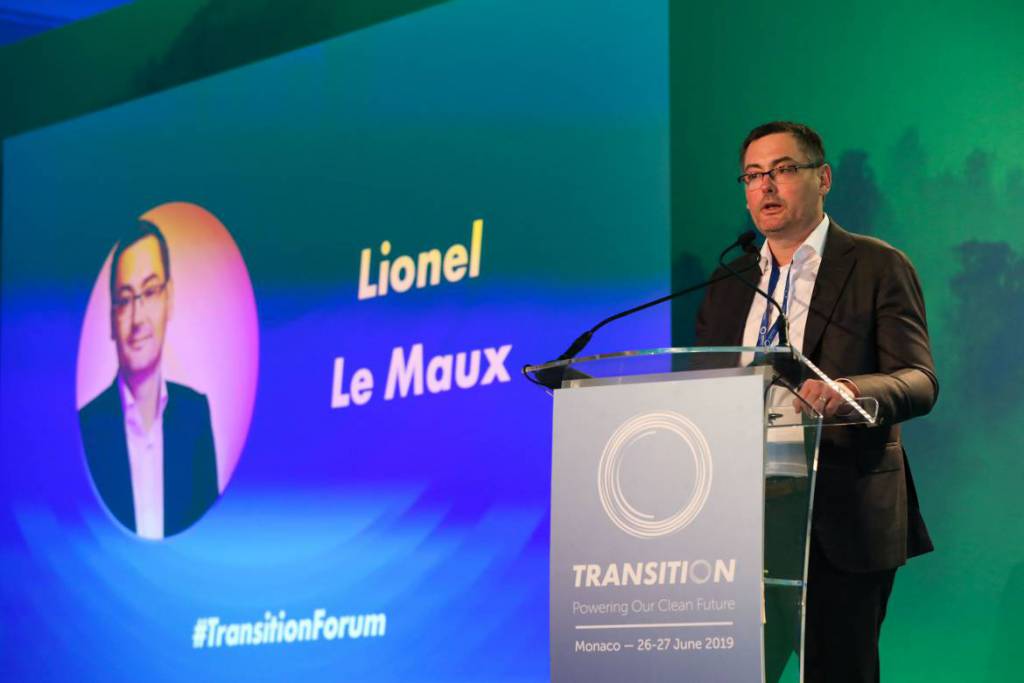 HelloMonaco: Mr. Le Maux, what are you aiming at in this second edition?
L.L-M.: Nowadays, it is essential to make people understand that climate change influences our lives so that we need to shift towards a new sustainable model in the way we heat houses, we move, we produce and consume.
HelloMonaco: Do you think we reached a sufficient level of eco-awareness?
L.L-M.: People are not adequately informed but things are moving fast in the right direction. It is turning out just what happened with the introduction of e-commerce through Internet. At the beginning, it represented only 1% of total commercial transaction, then, step by step, it has become the most important trade instrument. Climate change, in the same way, is increasingly catching the attention of communities that would like to stand in favour of ecological transition, encouraged by media coverage. This Forum is the second chance to test the ability of all debates going on throughout the year thanks to digital platform for sharing ideas.
How could we see the near future of the Transition Forum? HelloMonaco asked Dr. Graciela Chichilnisky (G.C.), leading economist and mathematician, designer of carbon credit emissions trading market, university professor & chief executive and co-founder of Global Thermostat, a revolutionary air capture technology able to absorb CO2 making it profitable.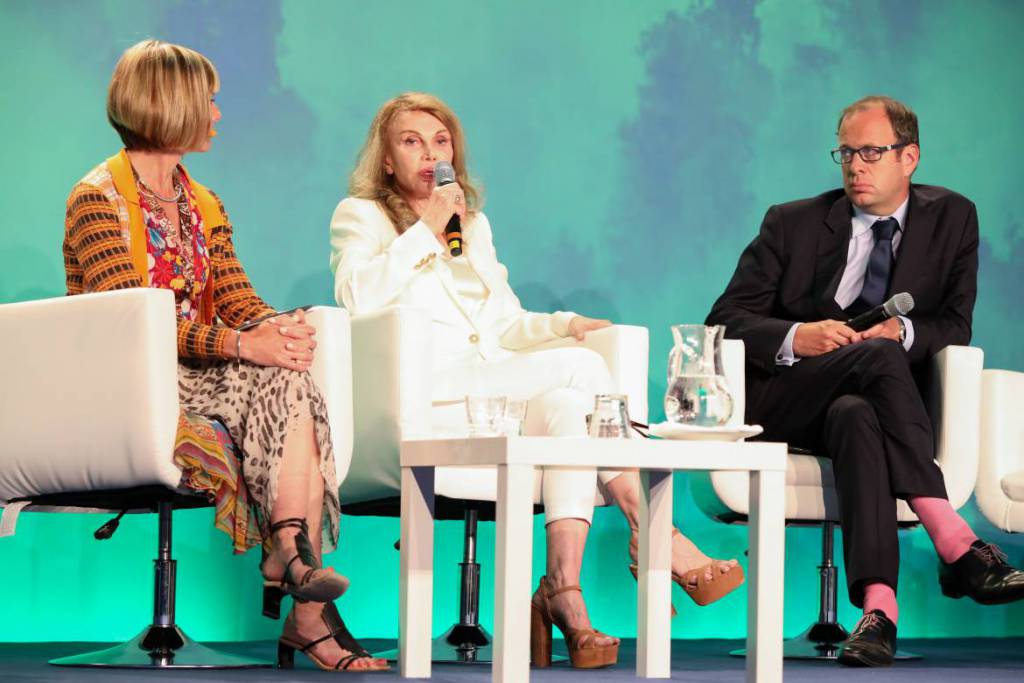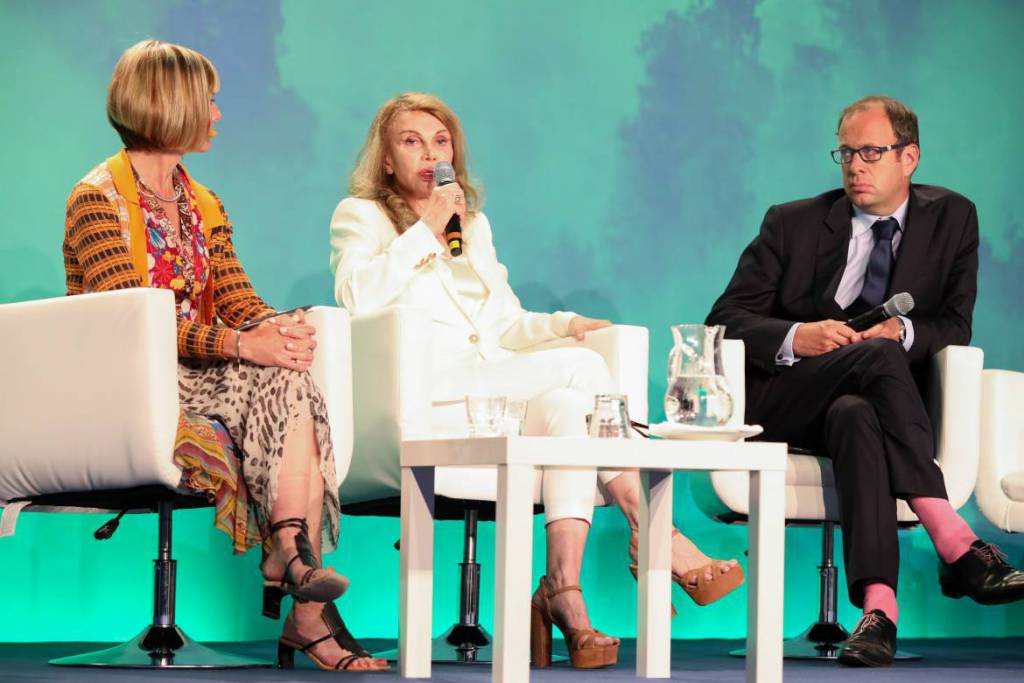 G.C.: The development of this international panel depends very much on a careful management of the most interesting projects presented last year and this year. I do appreciate the initiative promoted by the Principality to turn to the next stage. What we need is to support in-depth, to increase trust and to plan ahead in different ways since there is not only one solution to make eco-transition more useful as well as affordable. All that can make a great difference, worldwide.
But what pushes positively to this eco turning point? HelloMonaco asked some pivotal stakeholders that presented their innovative companies to the Transition audience.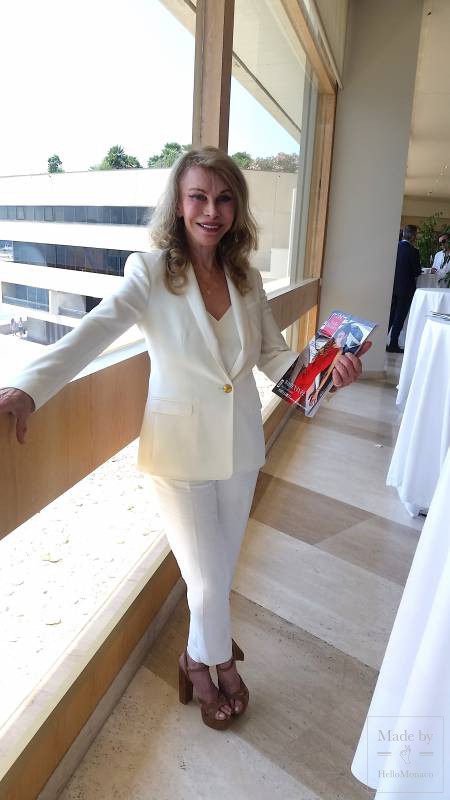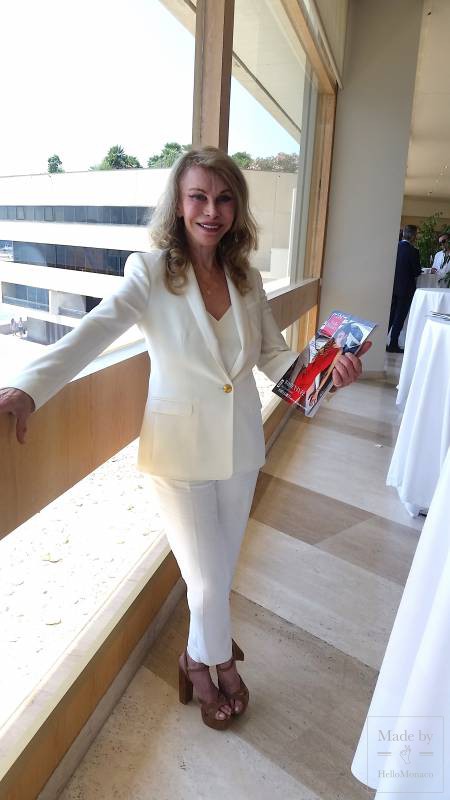 "This Forum allows us to take stock on energy transition and biodiversity preservation as pillars of modern environmental shift achievable as long as all of us talk together", pointed out André Nicolas, representing PHENIX (www.wearephenix.com) a 5-year pioneering start-up based company founded by Jean Moreau and Baptiste Corval. Its purpose is to create a digital platform able to detect and reallocate a significant amount of edible and non-edible unsold goods through targeted networks and supermarkets to fight wastage.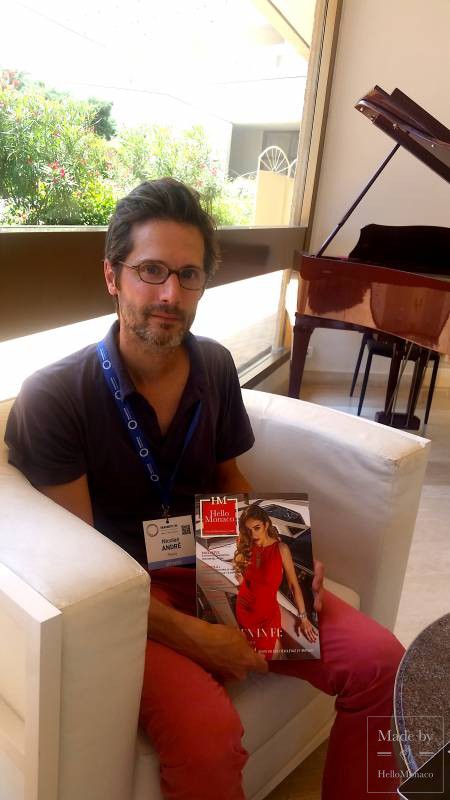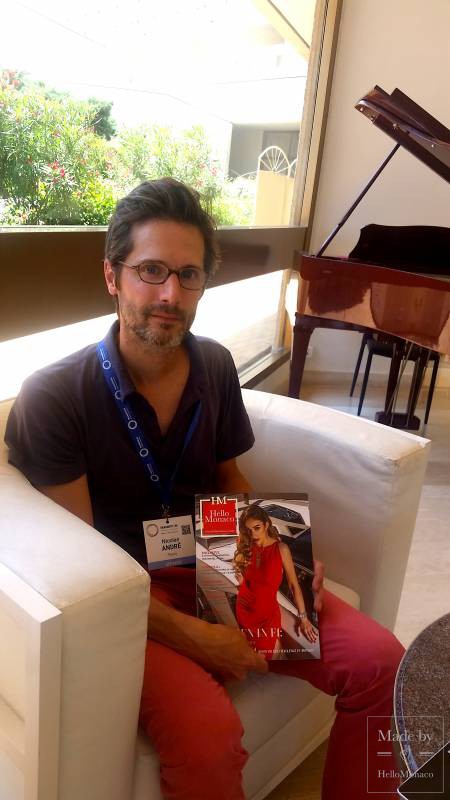 "After the launch of our project from the Principality last year, I am very happy to come back and share one year activity full of success" – highlighted Simon Bernard, engineer and co-founder of Plastic Odissey (https://plasticodyssey.org/en/). This new unpatented technology fostered a scientific expedition across the oceans, supported by the French Ministry of Energy Transition. On board of a prototype vessel fuelled by plastic waste through a pyrolysis process, the crew showed the visitors the best way to combat plastic pollution by recycling.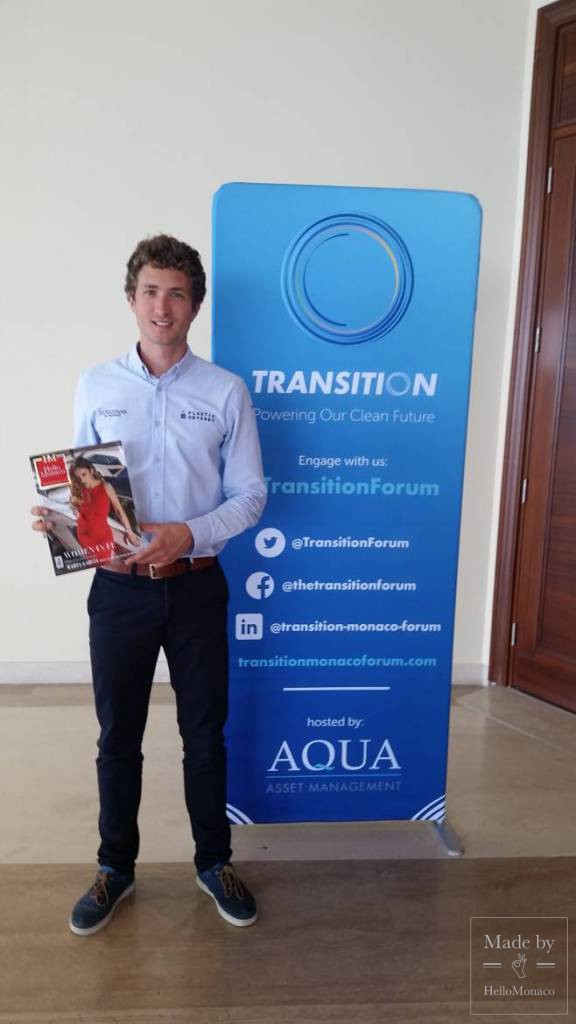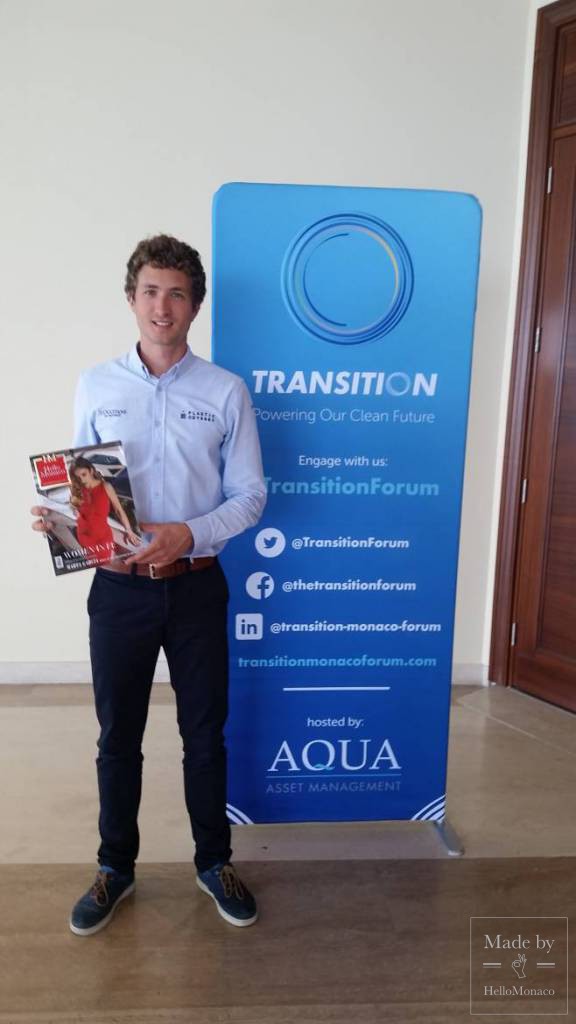 "The greatest challenge of today is offering inspiring solutions besides increasing awareness" – Mr. Bernard added. "This Forum is the perfect place because is a good match between policy, public authorities and big corporations", stressed Cédric Christensen, chief strategy officer at Bovlabs (www.bovlabs.com), an experimental safe and decentralized platform based on block-chain technology, to boost peer to peer community transactions for clean energy usage and mobility.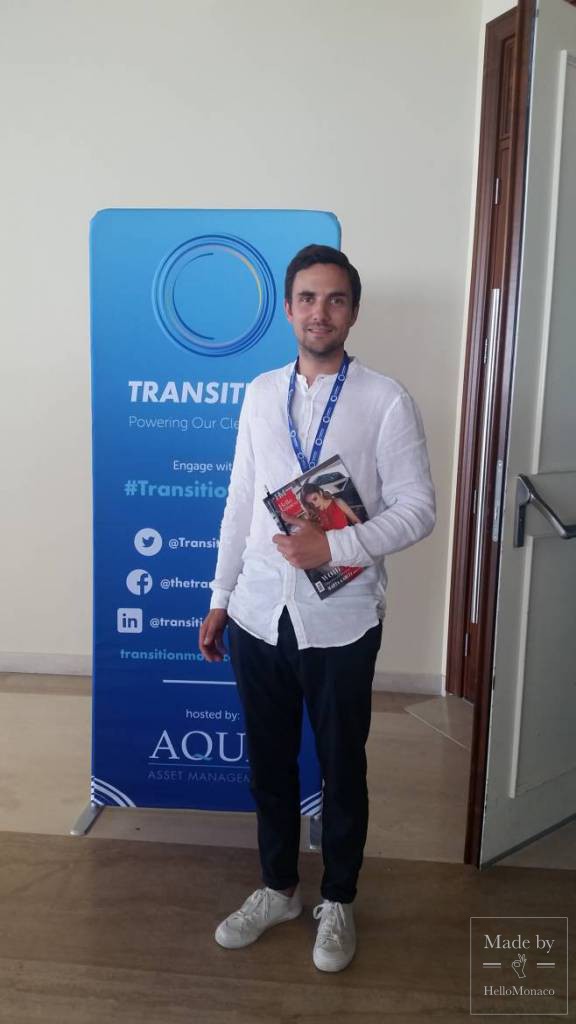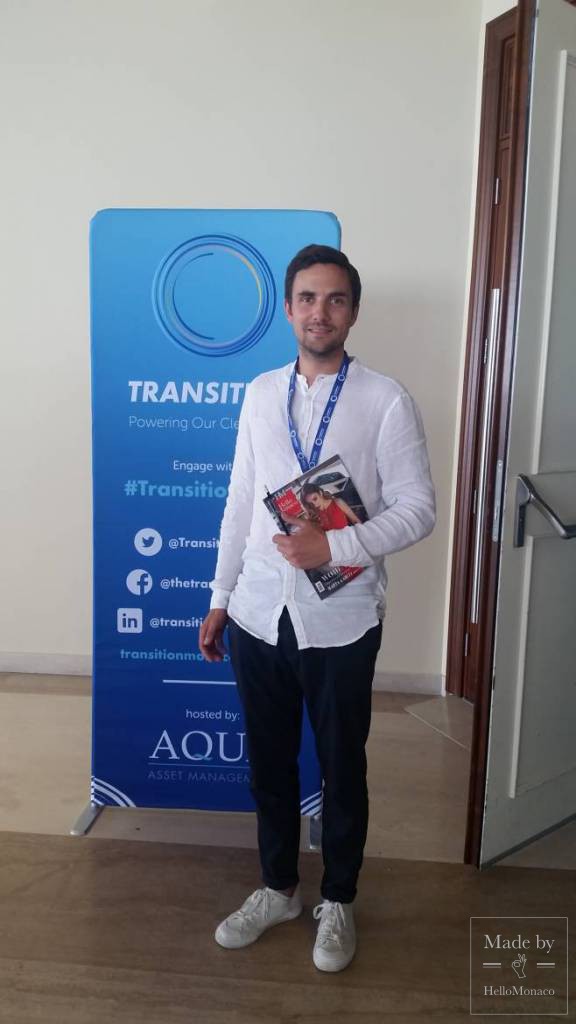 "The electrification of transports is a good way to accelerate the eco-transition reducing pollutant emissions in the air, on theses basis we conceived a way to make train stations energy auto-sufficient" – Mr.  Christensen concluded. Therefore, let's stay connected to preserve our Planet!