Latest news
300.000 kms Captivates Hearts and Souls of the Courageous No Finish Line Participants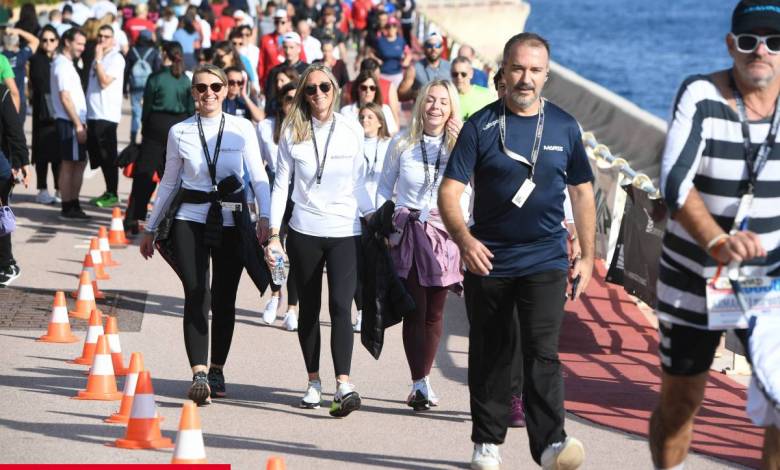 In this week's thrilling No Finish Line event, compelling scenes are unfolding. Despite enduring an 11-hour wait due to inclement weather—shutting down the circuit for part of Tuesday, November 14th – the participants are exhibiting unwavering momentum! 
Since the NFL's commencement on Saturday, November 11th, at 2 pm, just short of 11.000 runners or walkers have traversed the Fontvieille course, amassing a colossal 142,241 km—a significant leap forward from 2022 by an impressive 30,000 km, marking the halfway milestone.
Cédric Chaudet emerges as the frontrunner, charting an impressive 431 km, while Mimi Chevillon leads the female cohort with an admirable 379 km. Notably, the Cardio-Thoracic Center of Monaco holds the top team position, triumphantly covering 4802 km.
These mid-event standings shows the commitment and fervour that grips both runners and walkers. This soul-stirring race blends both camaraderie and athletic pursuit.
There's no room for complacency as the ambitious goal for this 24th edition looms large: the attainment of a staggering 300,000 km! 
Attaining this milestone is within grasp if the current pace persists until Sunday, the 19th, at 4 pm.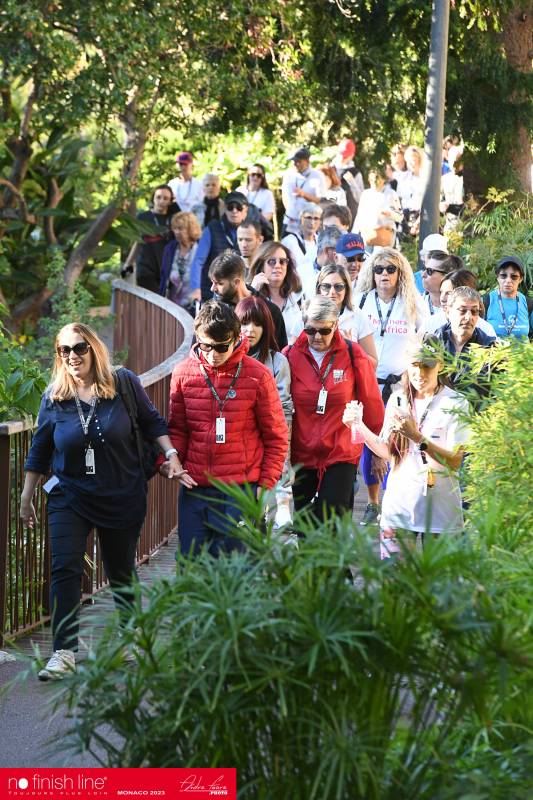 Additional highlights:
– The notable accomplishment of surpassing the 100,000 km benchmark on Tuesday morning at 6 am.
– The circuit is experiencing peak footfall during weekdays, specifically between 11 am to 2 pm and from 5 pm to 10 pm—times when employees utilize the circuit.
– We await the imminent arrival of the Roca Team onto the circuit on Friday, November 17th, led by their captain, Yakuba Ouattara, the NFL sponsor since 2021.
– Noteworthy personalities such as Arthur Leclerc supported the circuit with their presence on Sunday evening.
– There is commendable participation of 45 runners hailing from France and abroad embarking on the 8-day challenge, significantly elevating the total kilometers covered in this epic race!
– The anticipation mounts surrounding 200 participants choosing to engage in the intense 24-hour race, an "official" event listed in the French Athletics Federation's road race calendar within the No Finish Line. This test of endurance kicks off on Saturday, November 18th, at 9 am, culminating on Sunday, November 19th, at 9 am—propelling a surge in kilometers during the race's final 36 hours, drawing the attention of professionals seeking a challenging feat!