Latest news
9th Riviera Electric Challenge: Thirty Electric Cars race towards Monaco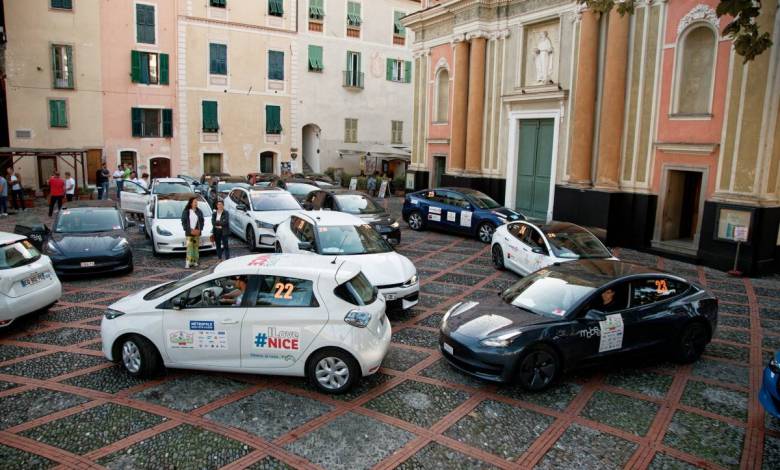 Drivers will be taking their places behind the wheels of 100% electric vehicles for an epic race across three countries during the 9th Riviera Electric Challenge, taking off on 13 September from Cagnes/Mer and finishing on 14 September on the Place du Palais.
Thirty drivers, thirty co-pilots and thirty cars will drive 405 km in 48 hours across France, Italy and Monaco. All participants will be promoting sustainable travel and the winners of the challenge will receive prizes from Prince Albert II.
The Riviera Electric Challenge was born in 2015 through a collaboration between the town hall of Cagnes-sur-Mer and the MC2D association (Monaco Développement Durable). MC2D is also the organizer of EVER Monaco, the oldest event dedicated to sustainable mobility and renewable energies in the Principality.
After six finish-line celebrations as part of EVER Monaco outside the Grimaldi Forum, the award ceremony for the 2021 edition of the Riviera Electric Challenge took place at the Oceanographic Museum of Monaco. Last year, the Place du Palais was the stage for the grand finale of the 8th edition. The enchanting setting is where participants will find themselves once again this year, after two heated days of competition.
On your marks…get set…GO!
The challenge begins on Wednesday 13 September from the Hotel Indigo in Cagnes-sur-Mer at 8:30 am. The first stage will take competitors to the heights of the hinterland. The electric racers will then pass through Gréolière, reaching as far as Saint Auban before descending towards Saint-Vallier-de Thiey, then Grasse, for a well-deserved lunch break.
The afternoon's itinerary brings the crews closer to the Mediterranean to a beautiful stopover in the town of Dolceacqua, partner of the Riviera Electric Challenge. In this idyllic setting, a dinner will be shared, bringing all the competitors and partners of the event together.
The next day, the Riviera Electric Challenge will head towards the villages of Pigna, Triora and Passo Ghimbegna, before attacking the 21 km descent which leads to San Remo. Competitors will cross the picturesque landscape before heading towards Menton, Saint-Agnès and Peille, where a lunch will be served. Finally, participants will race to the Principality of Monaco, where the winners of the 9th Riviera Electric Challenge will be awarded on the Place du Palais Princier at 5 p.m.
Monaco leads the way with electric vehicles
Exemplary in terms of its environmental approach, Monaco has the highest density of charging points for electric vehicles, with nearly 1,043 charing points available and 364 power terminals between 7Kw and 150Kw.
For more than twenty years, the Principality of Monaco has been a pioneer in terms of subsidies for electric and hybrid vehicles. Incentives were first initiated in 1994 for professional electric vehicles before being extended to individuals in 2002 and to hybrids in 2004. Today, Monaco has 6,743 electric or hybrid vehicles in its registrations, representing 14.2% of the Monegasque vehicle fleet.